If you've ever dreamed of moving across the country to live on a farm, then today's Eclectic Home Tour of Maple Creek Market is for you.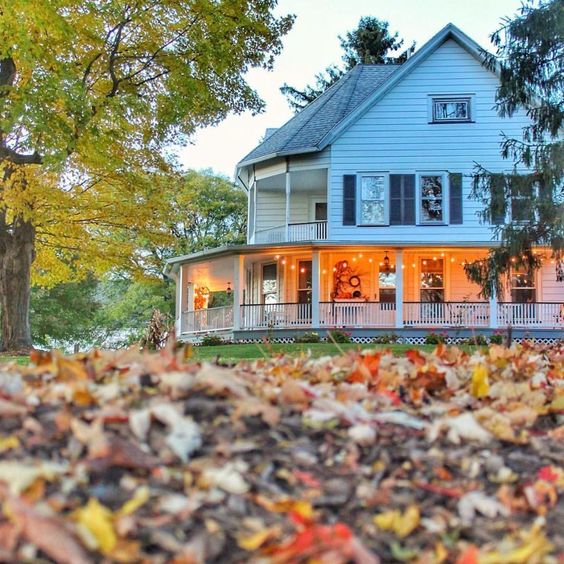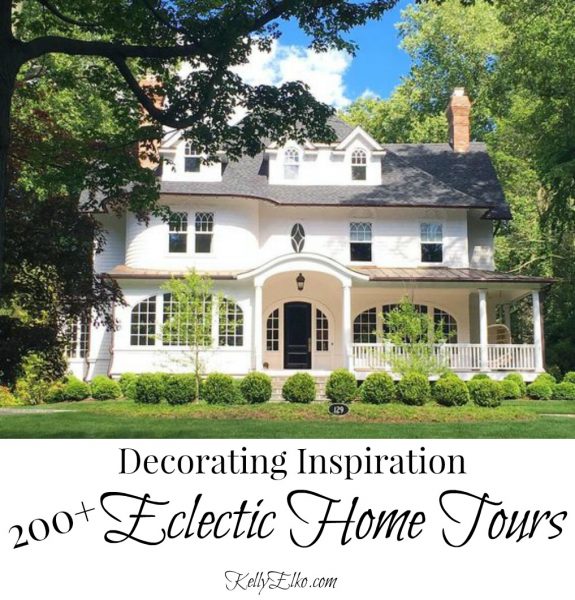 Ginny and her family moved from Texas to a farm in upstate New York 12 years ago. Their farmhouse was built in 1823 and has retained so much of the original character. Their working hobby farm grows vegetables, flowers and pumpkins and they also raise a flock of sheep and chickens.
Growing your own pumpkins has its benefits when it comes to fall decorating.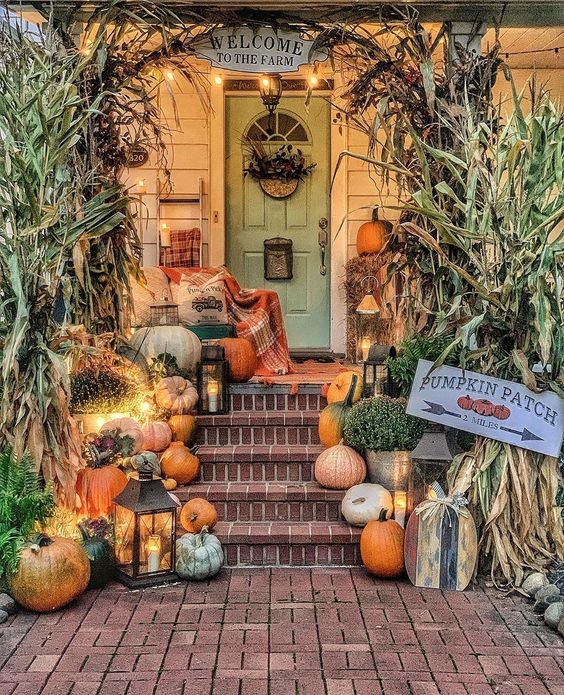 Now that's a fireplace! It separates the kitchen from the breakfast nook.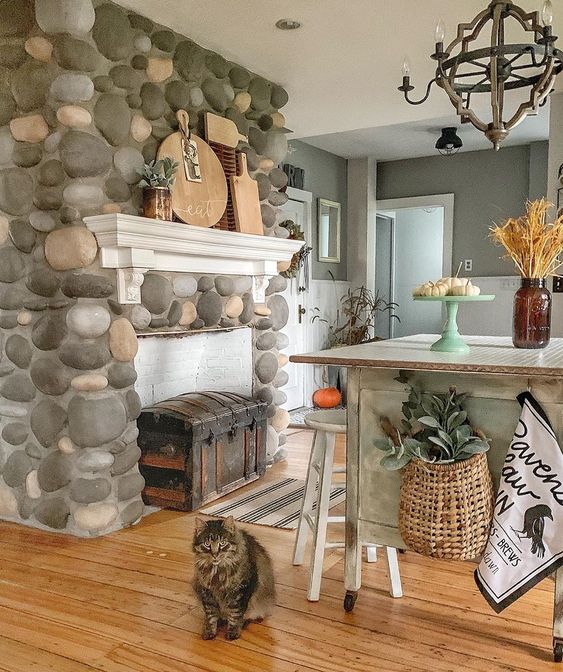 Imperfections in the almost 200 year old wood floors add character and I love the rolling kitchen island.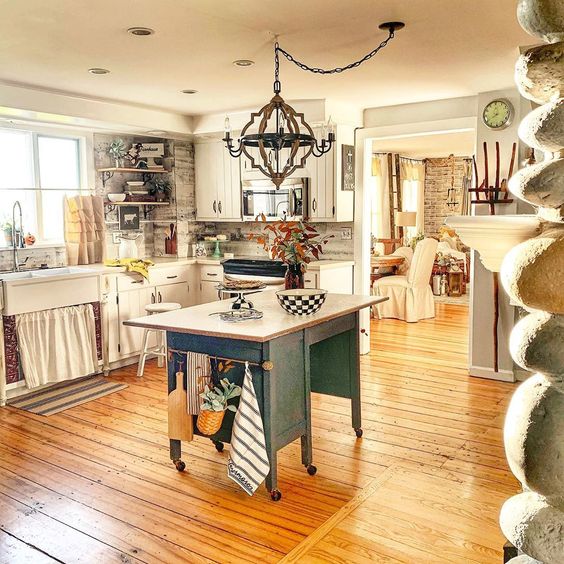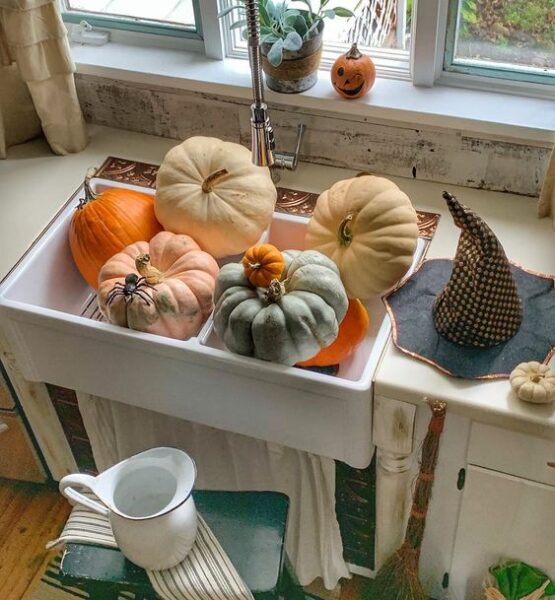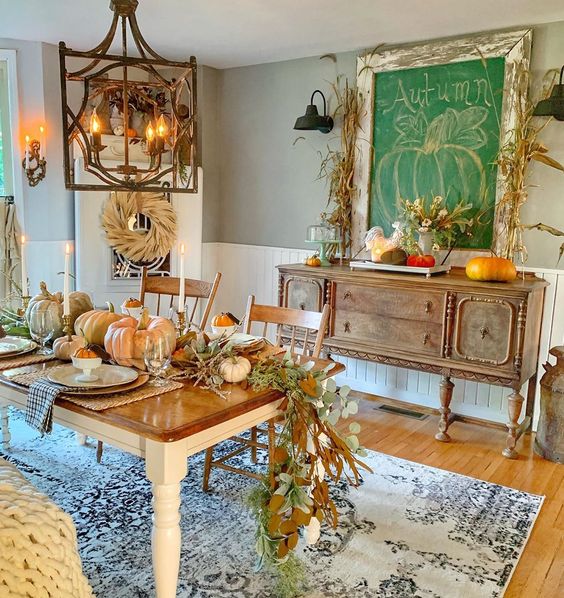 No fireplace? Add candles to a mantel to get the glow.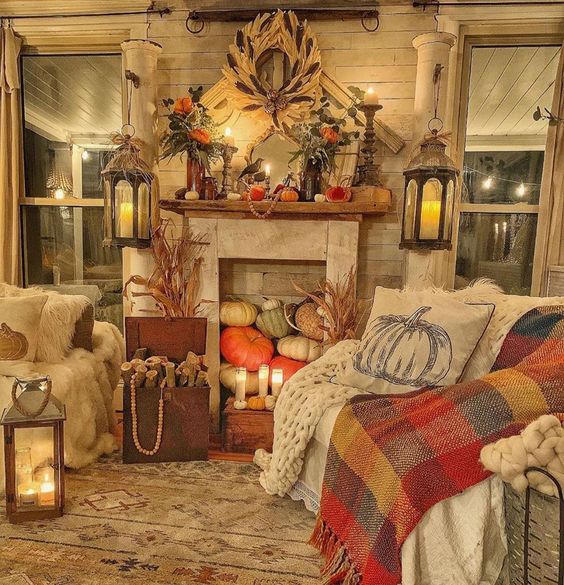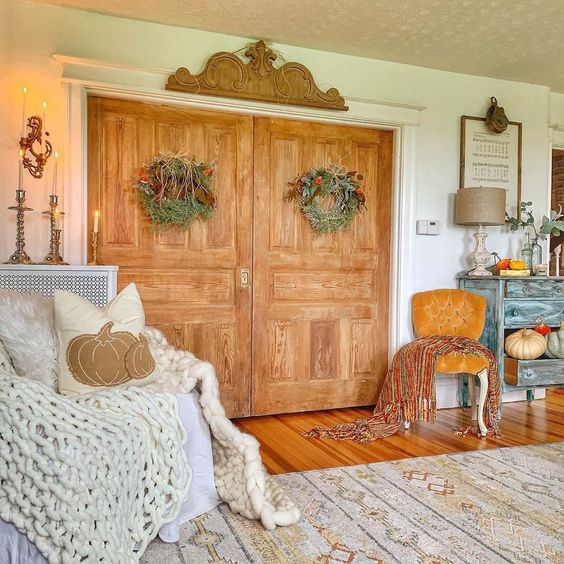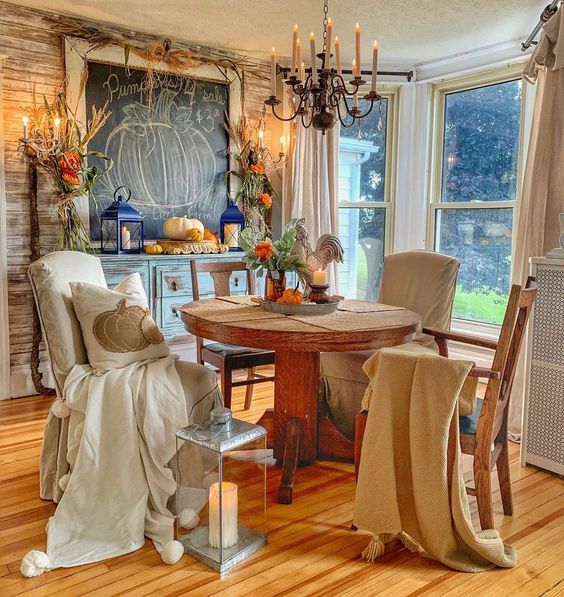 I love the mismatched old doors turned on rollers master bedroom!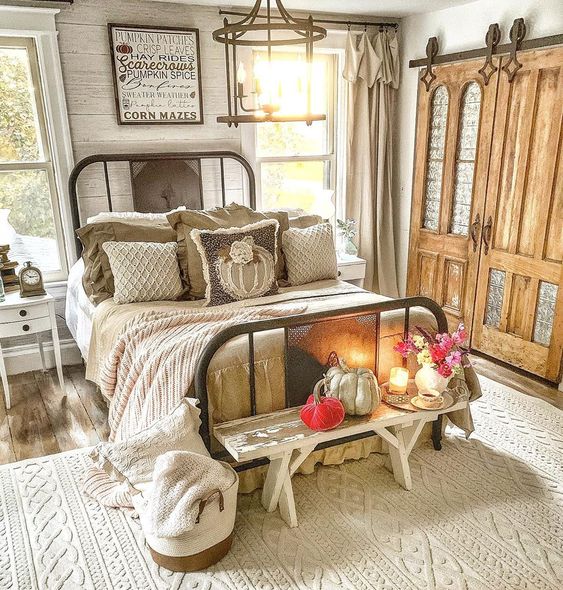 Paint unifies a pair of antique dressers turned bathroom vanities.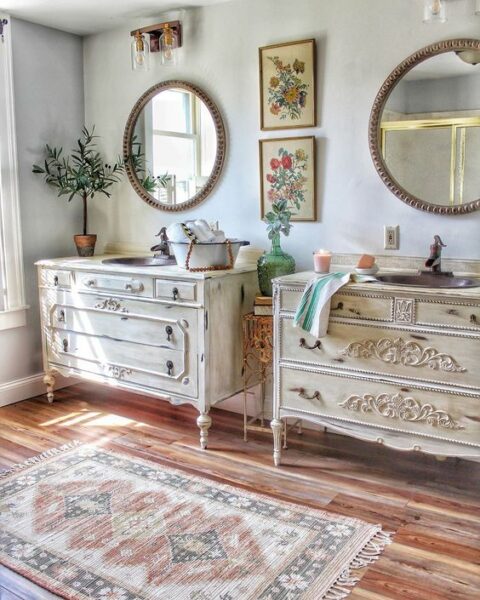 Follow the brick path to the old barn.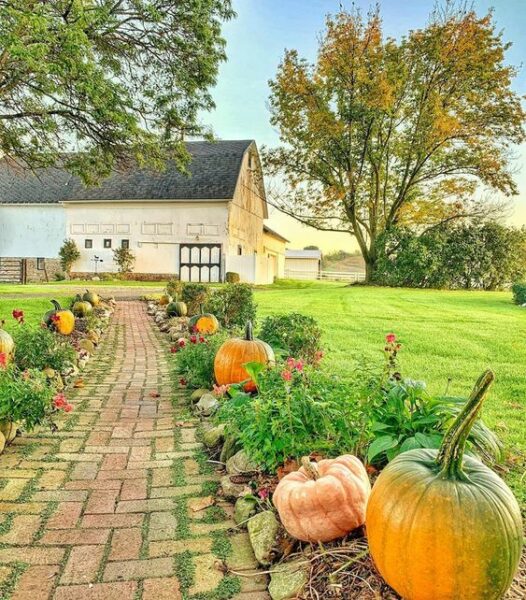 Every farm needs a barn and a flock of grazing sheep.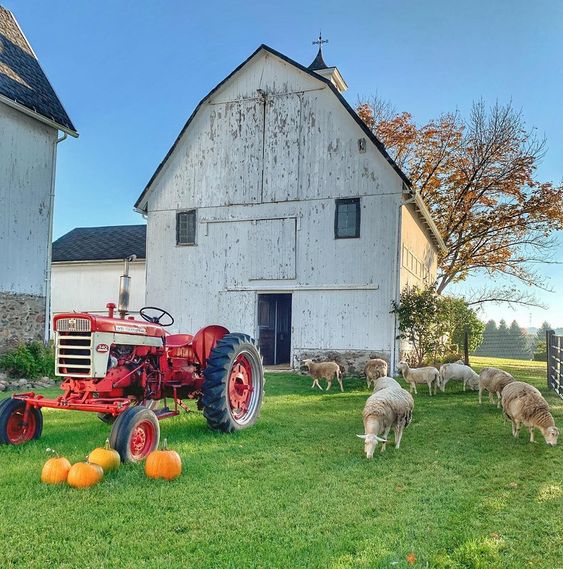 When the cowbell rings, it's time for dinner.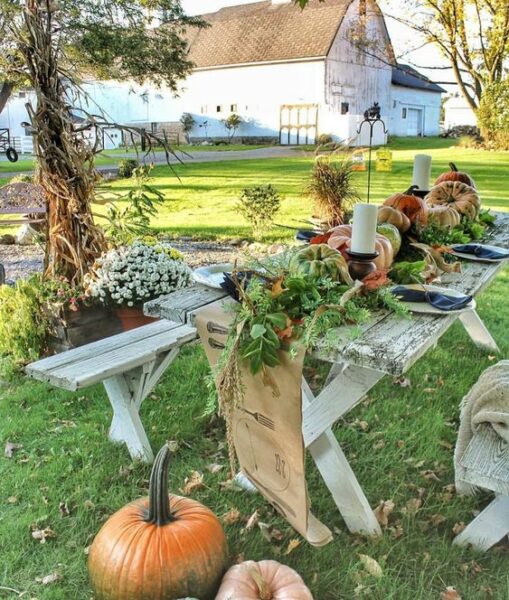 Visit Maple Creek Market to see more of what's going on at the farm.