Eclectic Home Tour – Maple Creek Market
Before we jump into all things Christmas, I thought it would be fun to visit a farmhouse decked out for fall! If you've ever dreamed of moving across the country to live in on a farm with an 1823 farmhouse complete with original big white barn, then today's Eclectic Home Tour of Maple Creek Market is for you!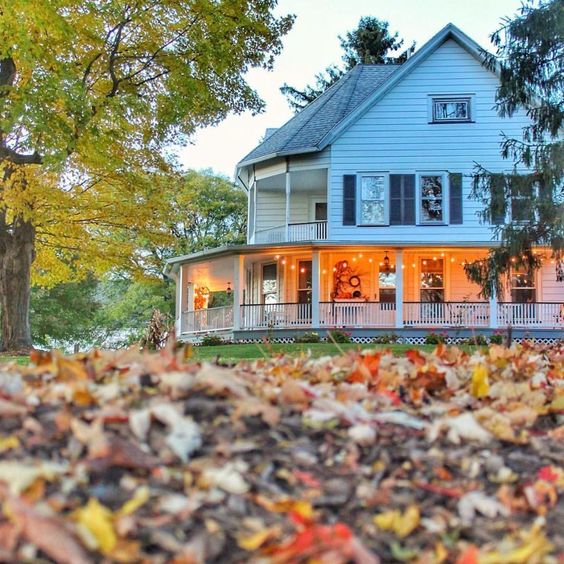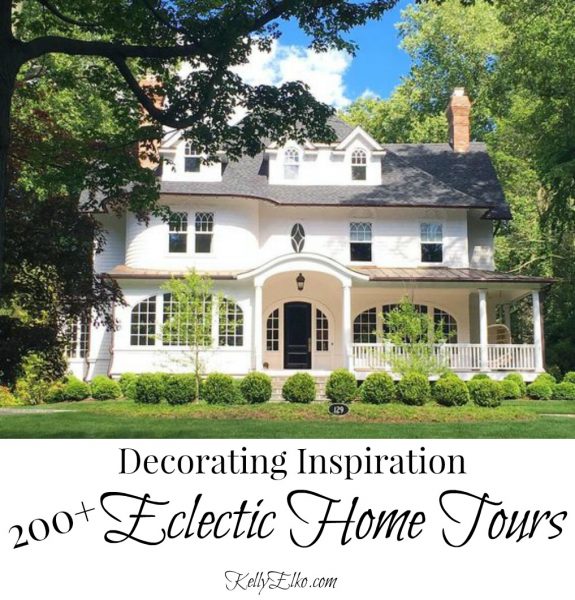 Ginny and her family moved from Texas to a farm in upstate New York 14 years ago. Their farmhouse was built in 1823 and has retained so much of the original character. Their working hobby farm grows vegetables, flowers and pumpkins and they also raise a flock of sheep and chickens.
Growing your own pumpkins has its benefits when it comes to fall decorating.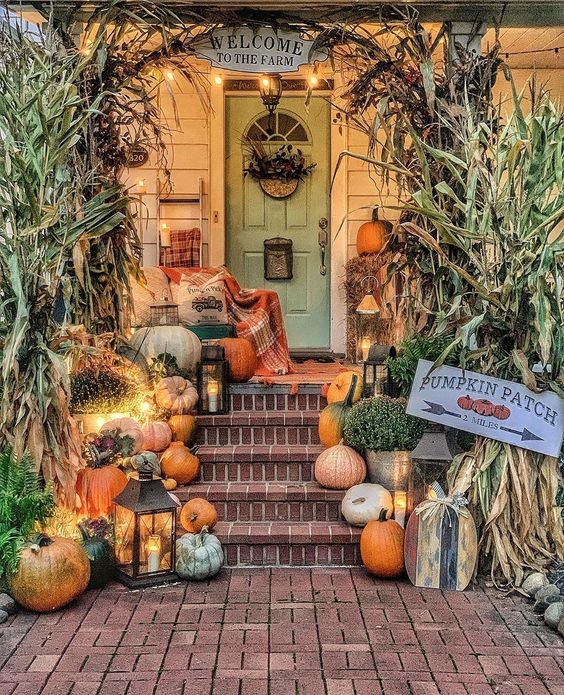 Now that's a fireplace! The original fireplace wall was resurfaced with fieldstone and it's now the focal point of the kitchen while also separating the kitchen from the breakfast nook.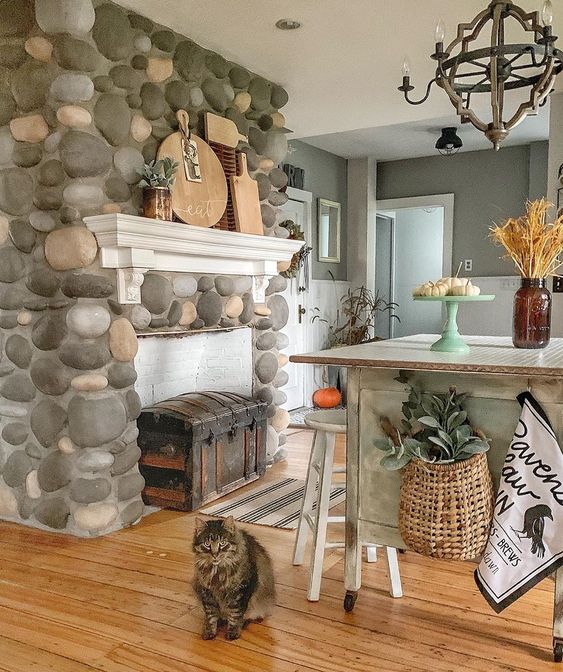 Ginny replaced some of the dark cherry cabinets with open shelving and painted the remaining cabinets white.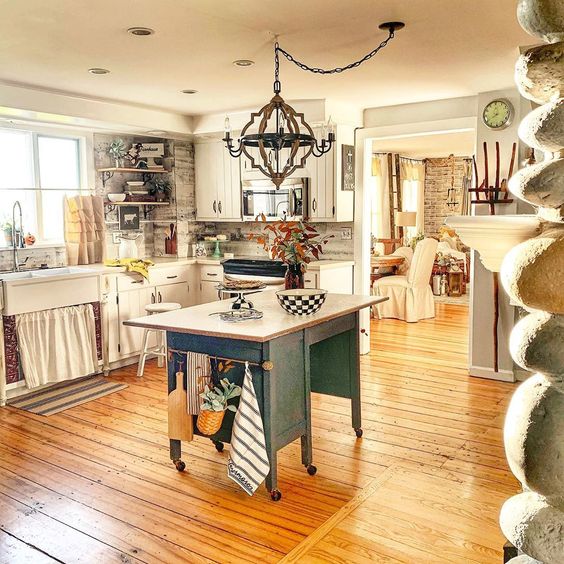 Imperfections in the almost 200 year old wood floors add character and I love the rolling kitchen island.
Piles of pumpkins come straight from Ginny's backyard!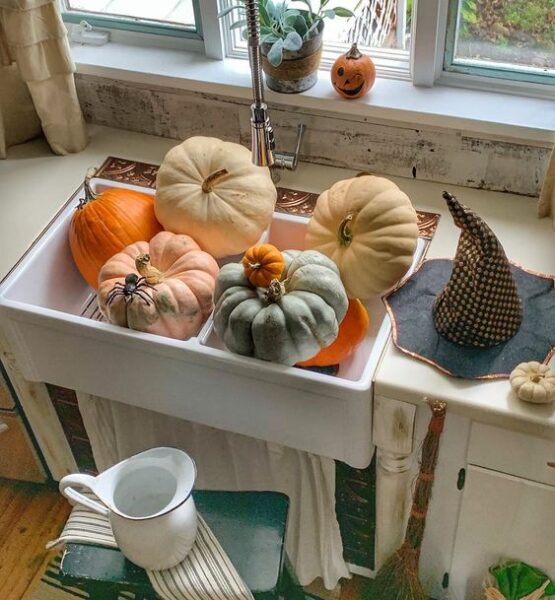 An old chalkboard changes designs with each season.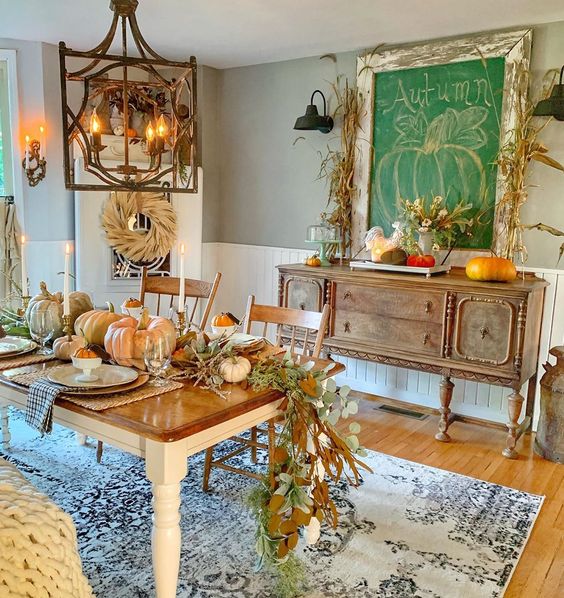 When she moved into the house, Ginny had to remove four layers of wallpaper! Her husband then made her a faux-mantel out of wood from the barns on the property.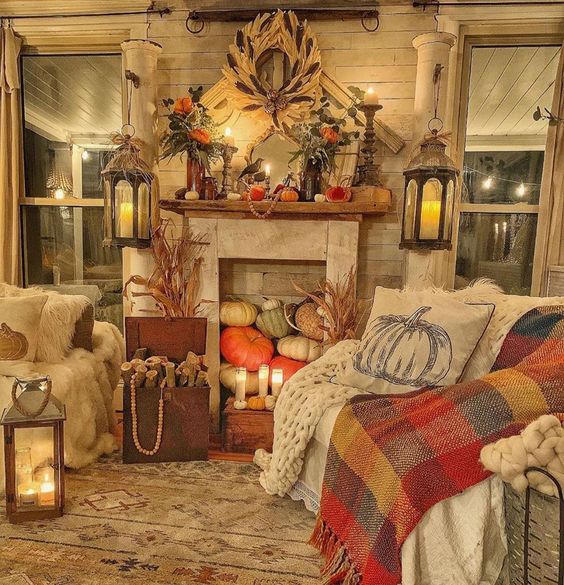 No fireplace? I love the way Ginny added candles to the mantel and hearth to get a cozy glow.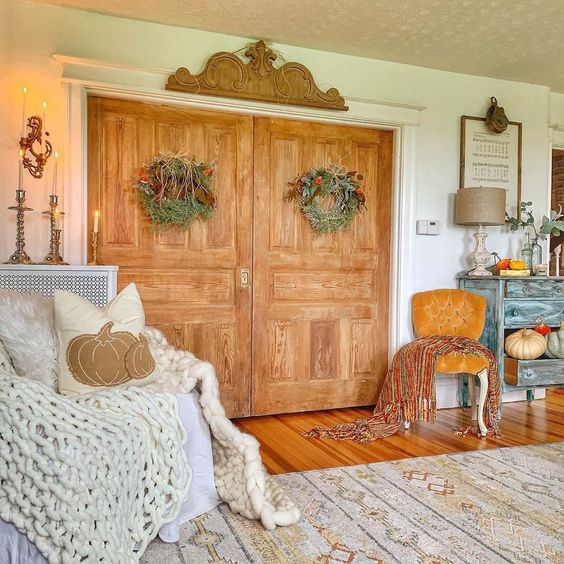 Shag carpet was ripped out and the original pine floors were brought back to life with some refinishing.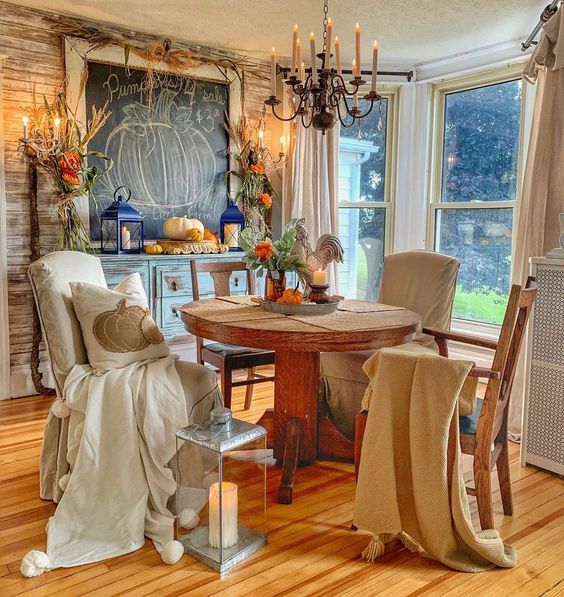 A pair of old salvaged doors become the perfect closet doors with the addition of new rolling hardware.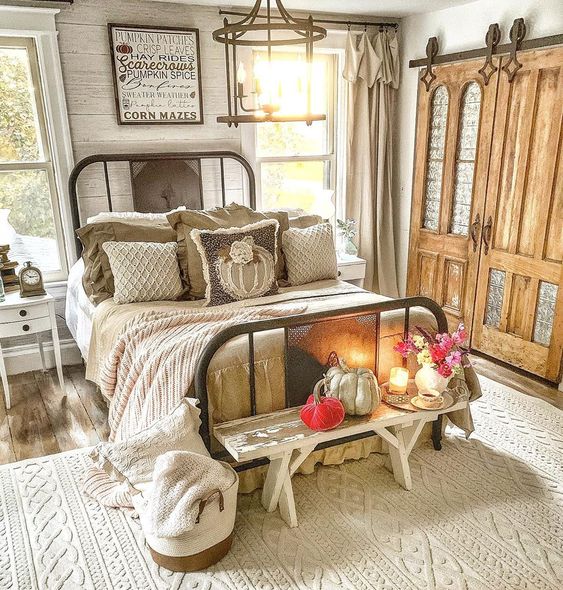 Ginny's dad helped her turn two old vintage vanities she found at the flea market into beautiful bathroom vanities. White paint unifies the mismatched pair.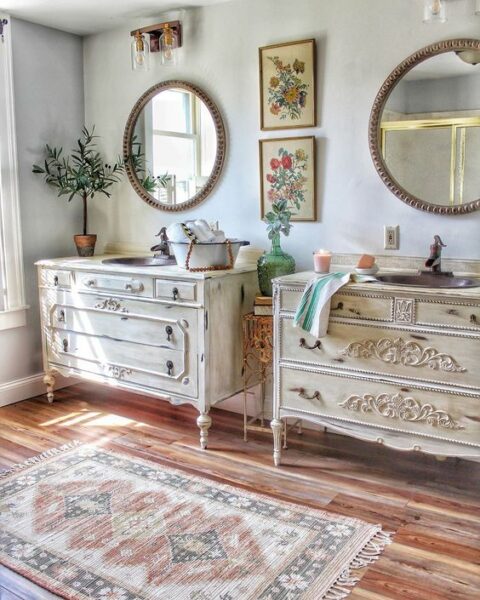 Follow the brick path to the old barn.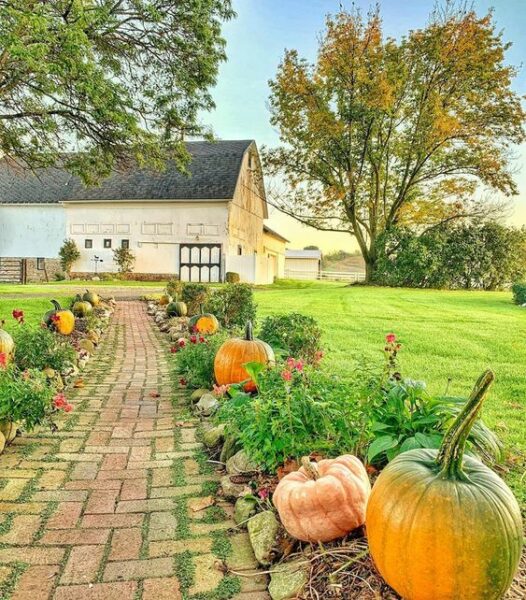 Over the years, the farm has been home to cows, chickens, pigs, sheep, horses, and more.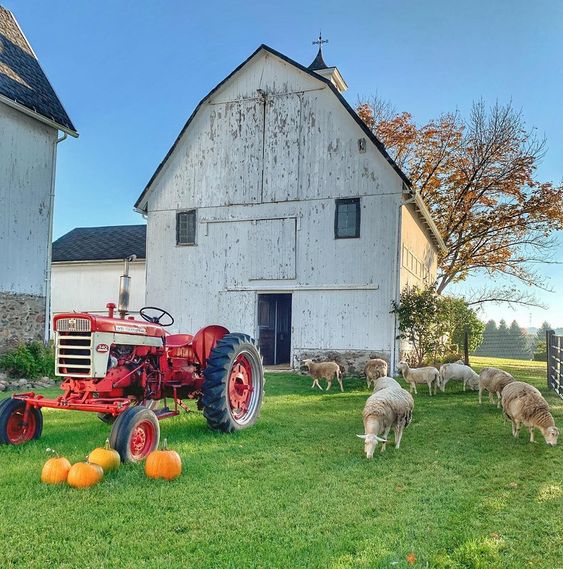 When the cowbell rings, it's time for dinner.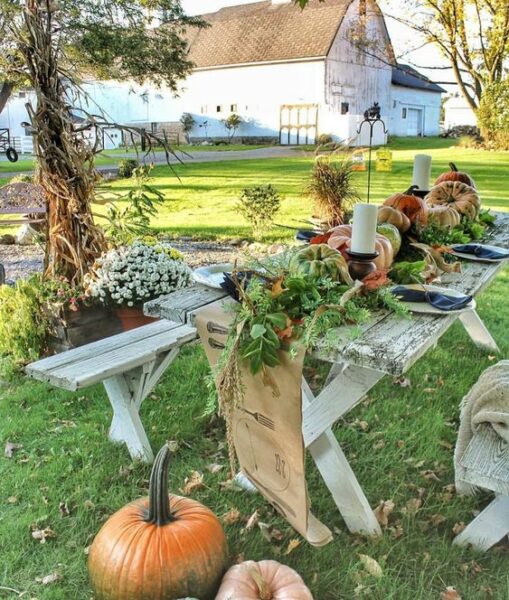 Update: After 14 years in this New York farmhouse, Ginny moved back to Texas and is fixing up a new farmhouse.
Visit Maple Creek Market to see more of what's going on at the farm.