$5 (or Less!) Target Christmas Decor
Christmas came early to Target and I found some of the cutest $5 Target Christmas decor (or less!) and I'm excited to share it with you because, as we all know, the early bird gets the snow-covered worm at Target. Some of these finds, I picked up at the Dollar Spot (prices now can be anywhere from $1 to $5) and others I found sprinkled throughout the store. I'm sharing what I brought home as well as some other affordable and fun buys that I am having buyers remorse about so I may have to head back tomorrow!
I also created this short, 1 minute video showing off all of my favorite finds for $5 or less. Many can only be found in stores including the cutest $5 pillows and vibrantly colored glass trees so be sure to watch the video.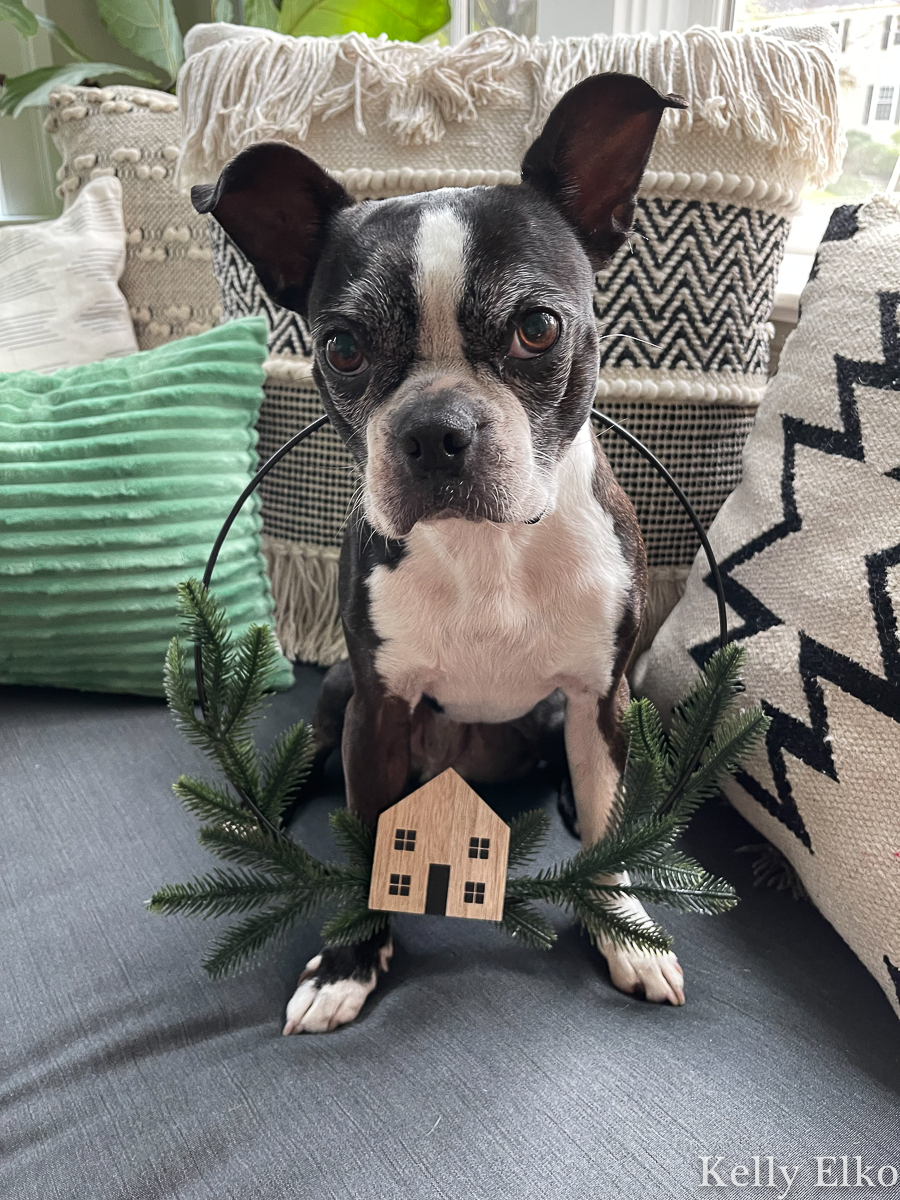 Sushi the Elf is thrilled to be modeling her new favorite wreath! I love the simplicity of it … a wire wreath form, a little bit of greenery and the cutest little wooden house all for only $5!
This post contains affiliate links which means if you make a purchase, I may earn a small commission at no extra cost to you.
Not everything is sold online but here is a list of everything in my video that can be found online plus a few more $5 or less Christmas things that I am loving (just click the text links below to shop) …
Of course, I couldn't take it all home with me but this is what I brought home … everything was $5 or less EXCEPT the LED Lit Snowflake and this adorable Crochet Snowflake Garland.
Also, I got more than one of some things because I have some fun display ideas!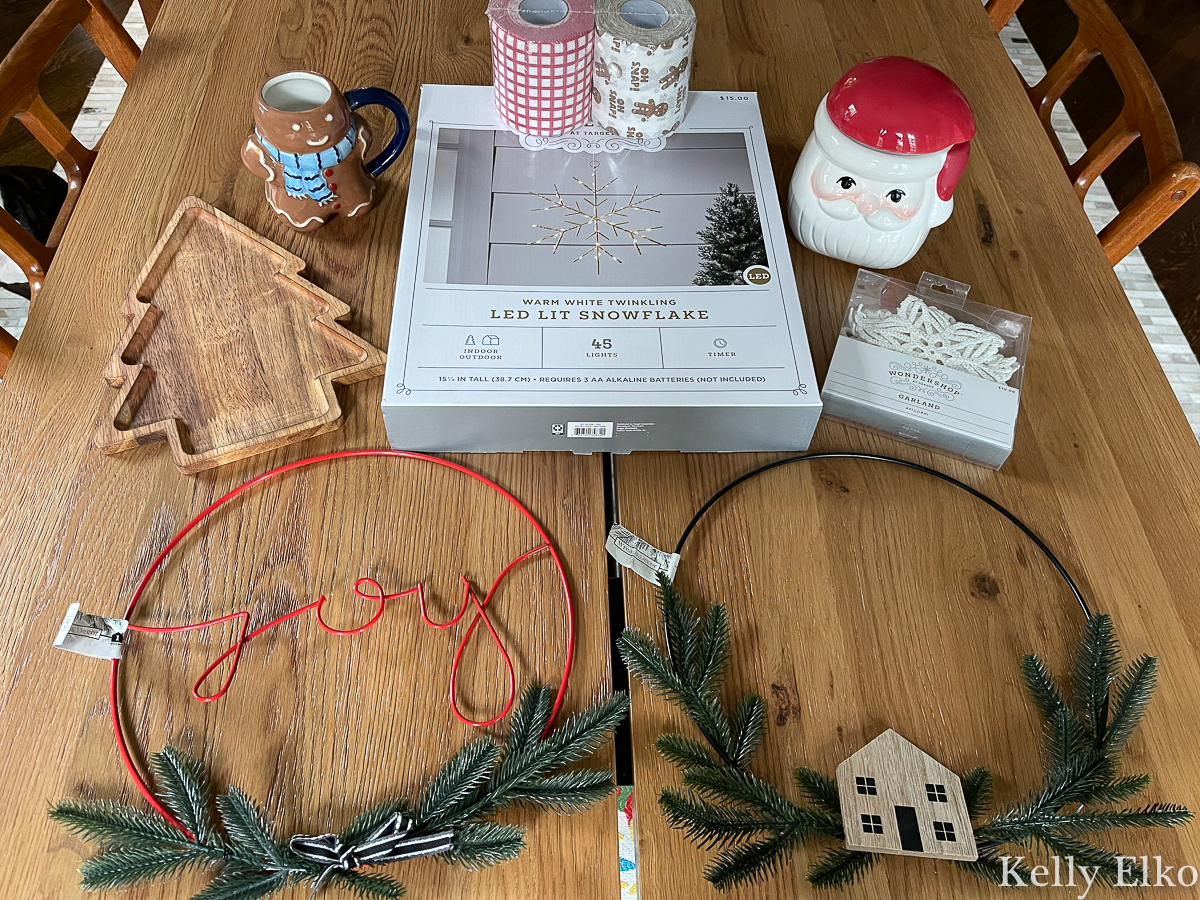 Holidays should be fun which is why I even got Christmas toilet paper!
The beauty of shopping for Christmas decor early is that I can try out different looks and if they don't work out, I can return them in time for someone else to buy them.
My favorite find is the $5 vintage looking Santa jar with removable hat! There are so many ways to use him including as a planter, in place of a gift box, a cute place setting, and of course cookie jar.
I also love this gilded botanical initial ornament that would look great on the tree, as a gift tag or as a place setting that your guests can take home with them!
So run, don't walk (or better yet, hop in a sleigh) to Target and stock up on some of the cutest Christmas decor.
Click the pics below to shop $5 or less decor …