Eclectic House Tour – Christmas in the Barn
A dream.
To live on a farm in renovated barn homes with horses and chickens.
Since my current reality is a taking care of a lone goldfish, I'll be living my dream through this Georgia home tour – nicknamed Camp Boxwoods – featured in Veranda magazine.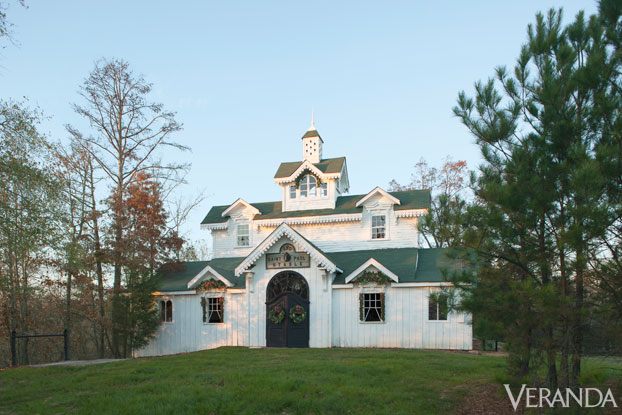 They believe in drama in decorating – and it's drama done right.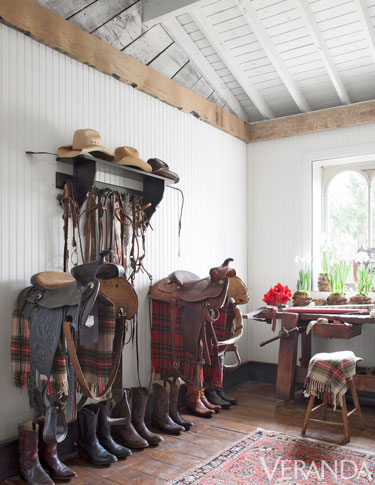 Lucky dinner guests have dessert in the stables.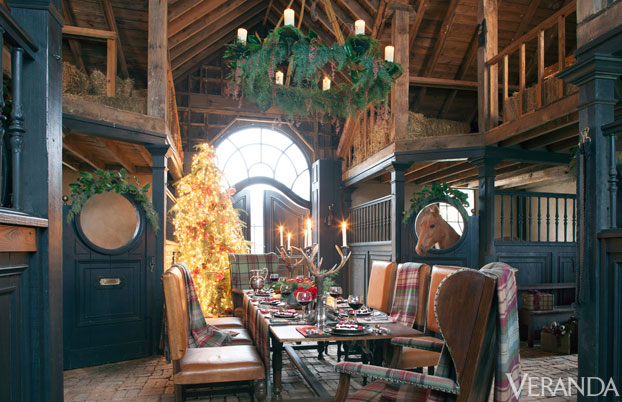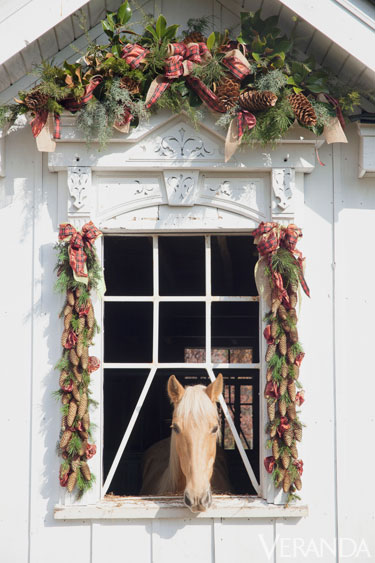 So head on over to Veranda and meet Harley, a Tennessee walking horse, who's living the dream.
Check out all of my Eclectic Home Tours for more decorating inspiration.