Eclectic House Tour – The Decorologist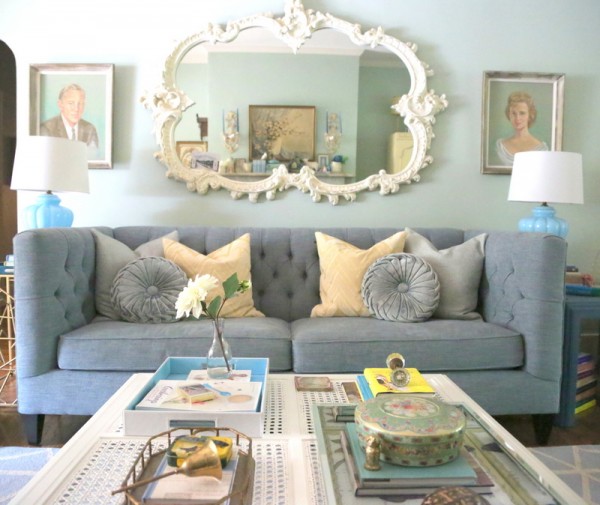 She gave me a run for my money.
Kristie of The Decorologist and I had a knock down, drag out fight for first place in Apartment Therapy's Room for Color Contest.
Only one slim vote (thanks dad!) separated her living room from my sunroom which swooped in for the win.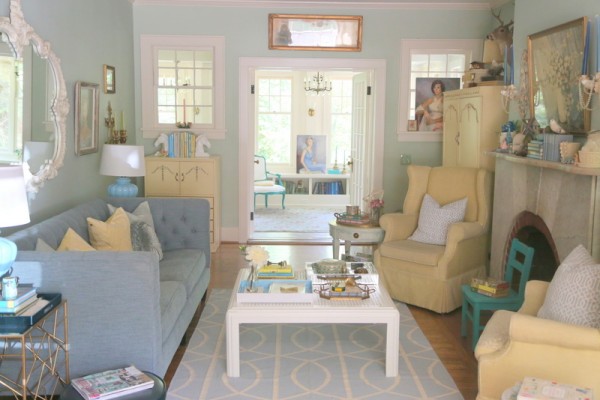 But this room is equally amazing with it's soft blue and yellows.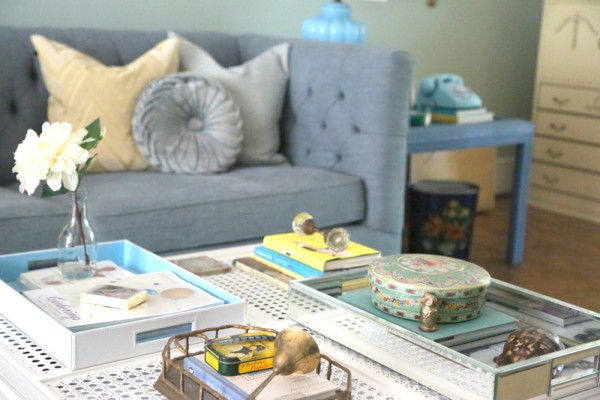 She had me at cane coffee table …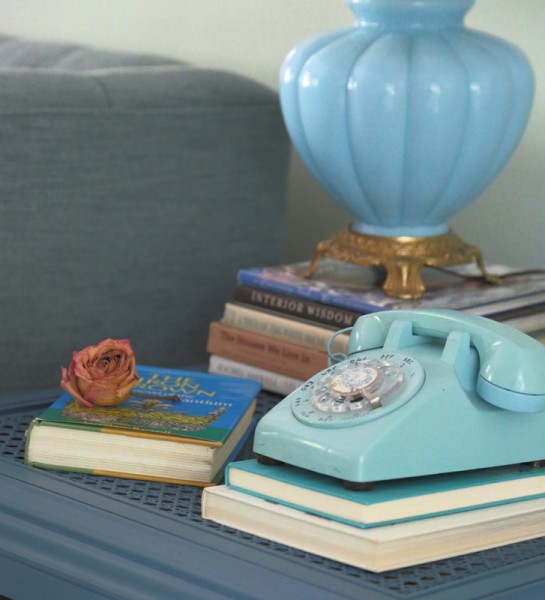 and retro blue phone.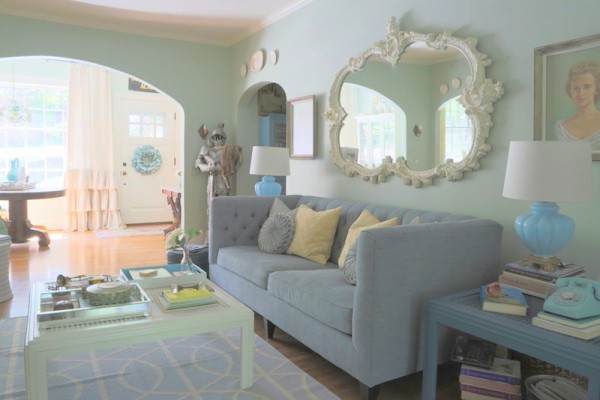 I love statement making pieces like this mirror.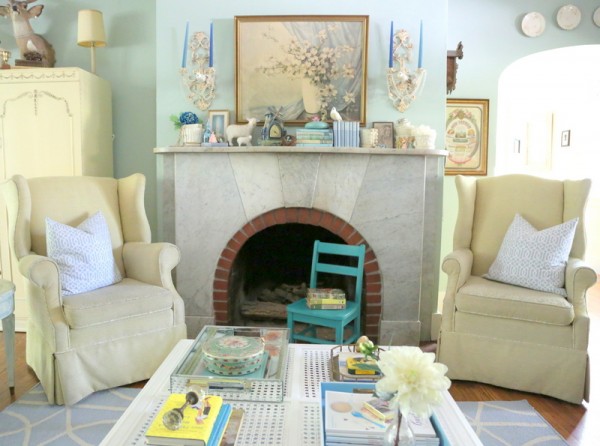 The rest of Kristie's house is equally fun and fabulous.
From a retro kitchen …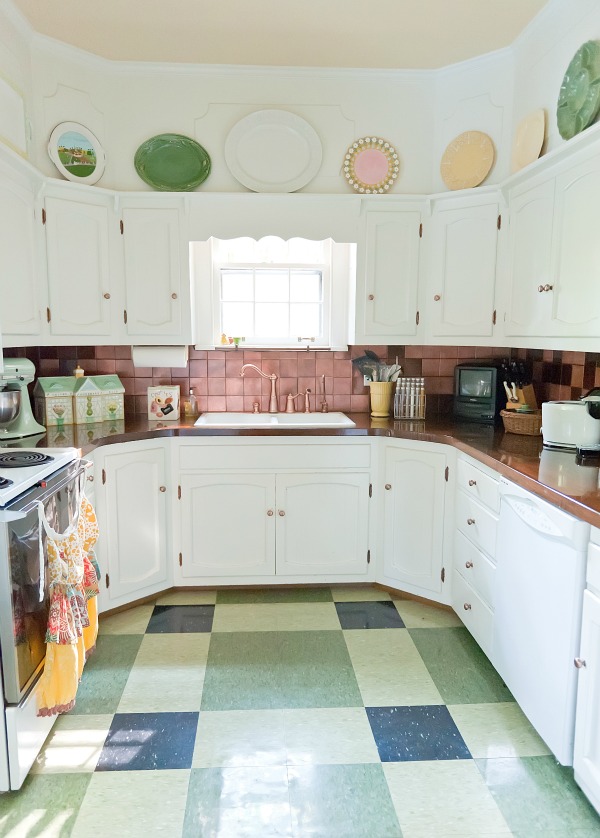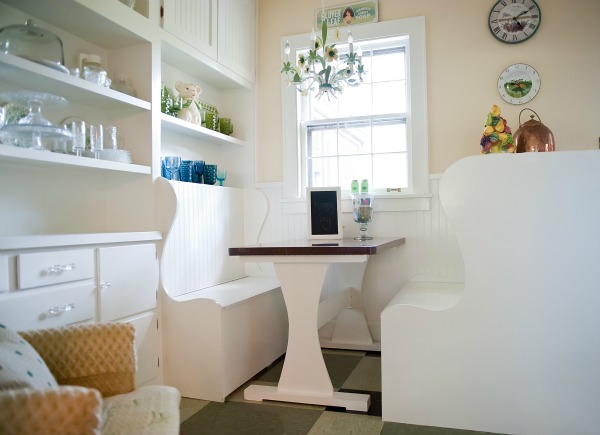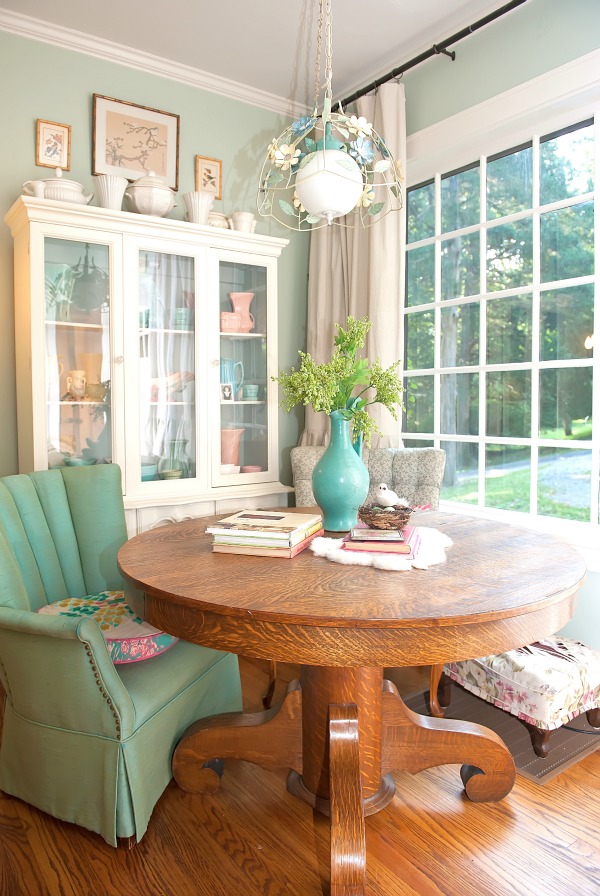 to a mis-matched dining room that shares my love of vintage landscapes …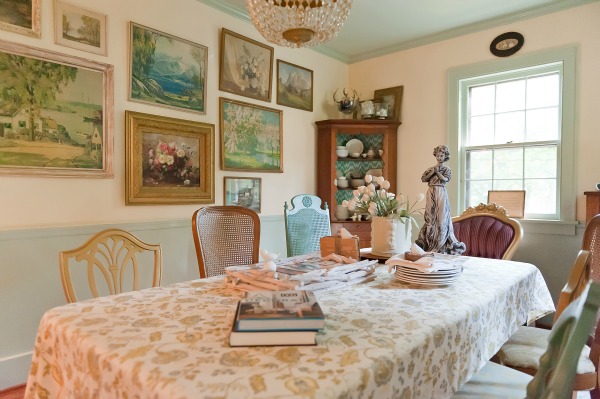 to a bed that takes center stage …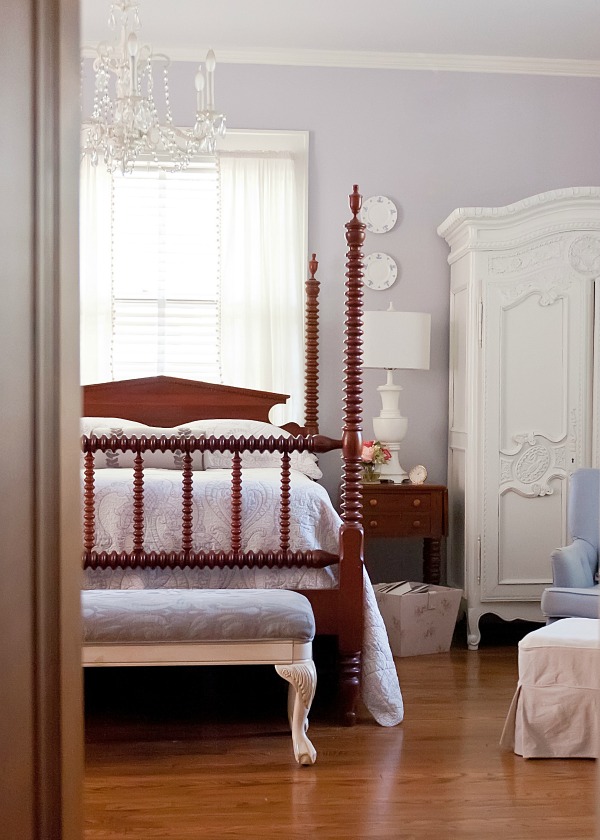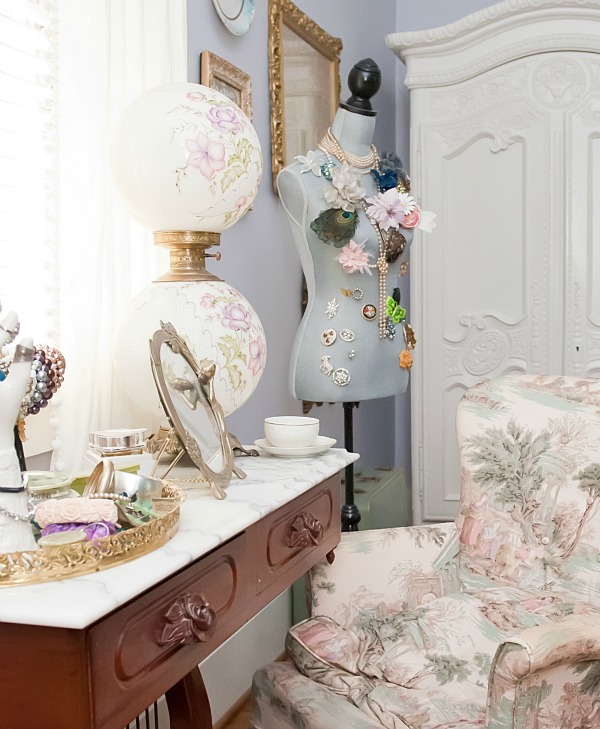 and a bathroom that embraces it's history while adding some updated oomph.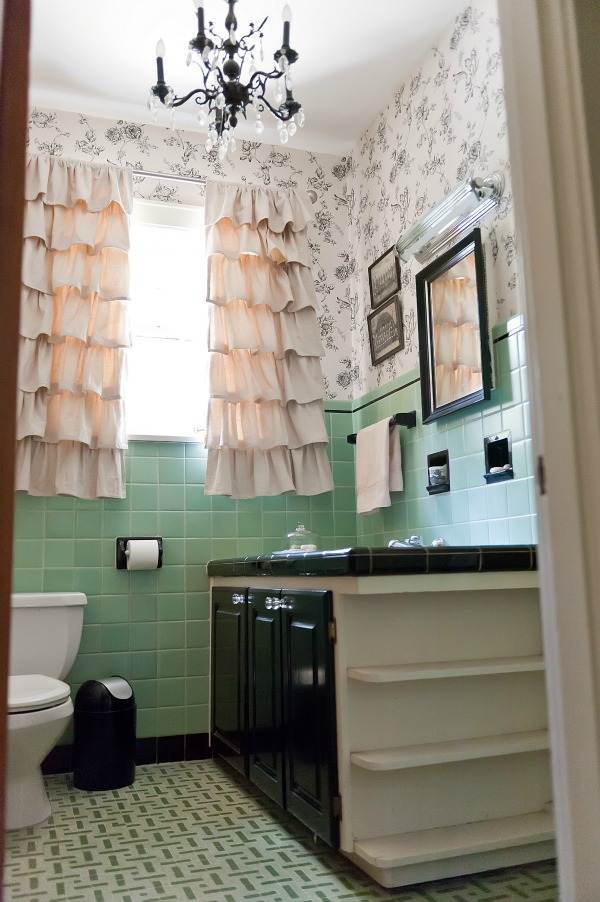 Even the office trash can has style!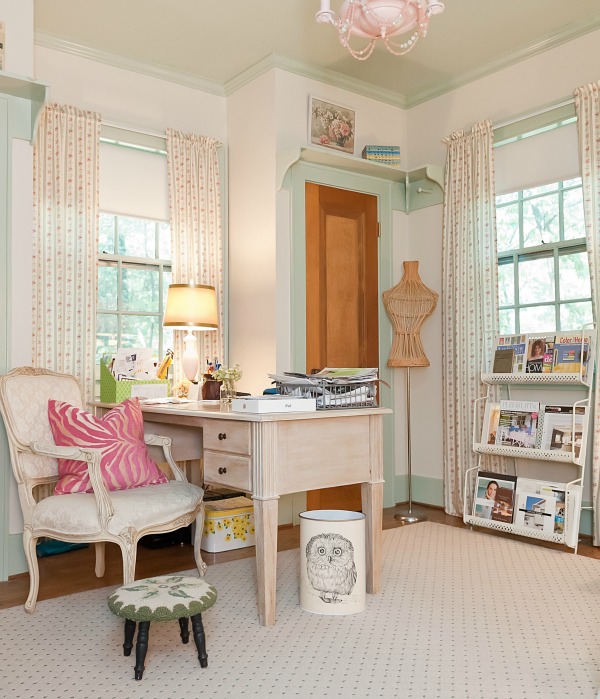 Exposed brick gives edge to this pretty bedroom.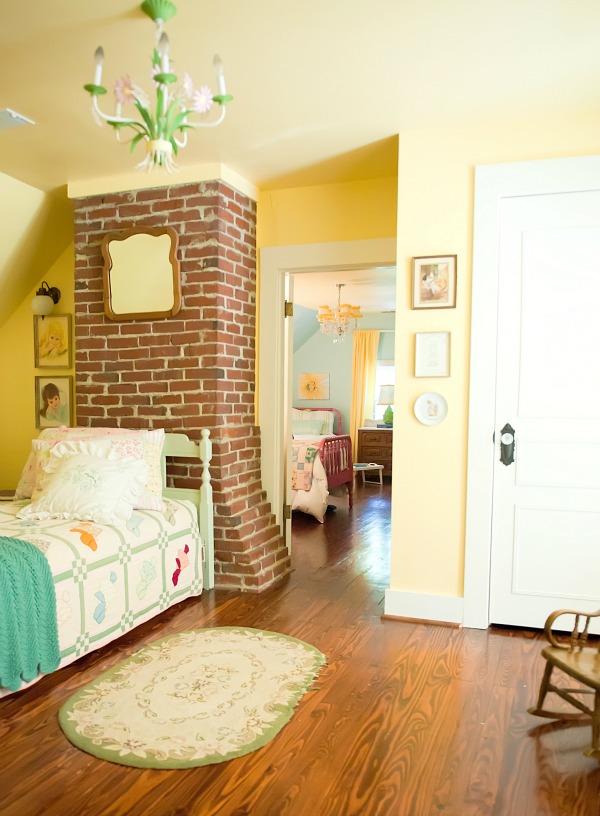 More bold color with an amazing floor.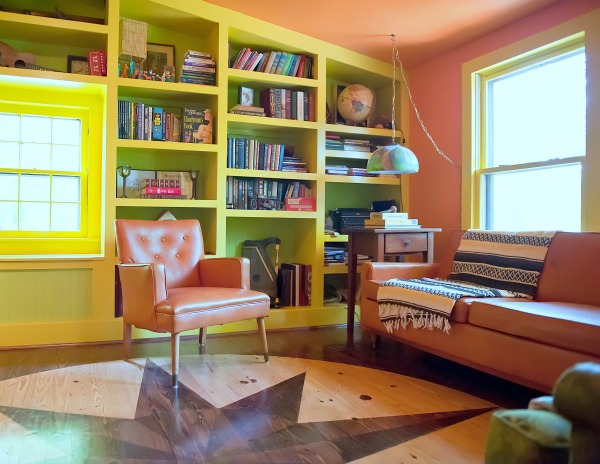 And a portrait to watch over this fun house.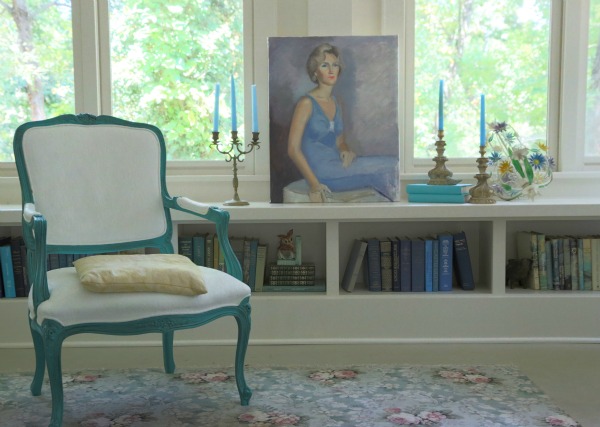 Kristie floats like a butterfly and stings like a bee …
and she nearly threw me for a design loop.
All photos credits Melanie G Photography