How to Make a Chevron Jack O'Lantern … the Easiest Way Ever!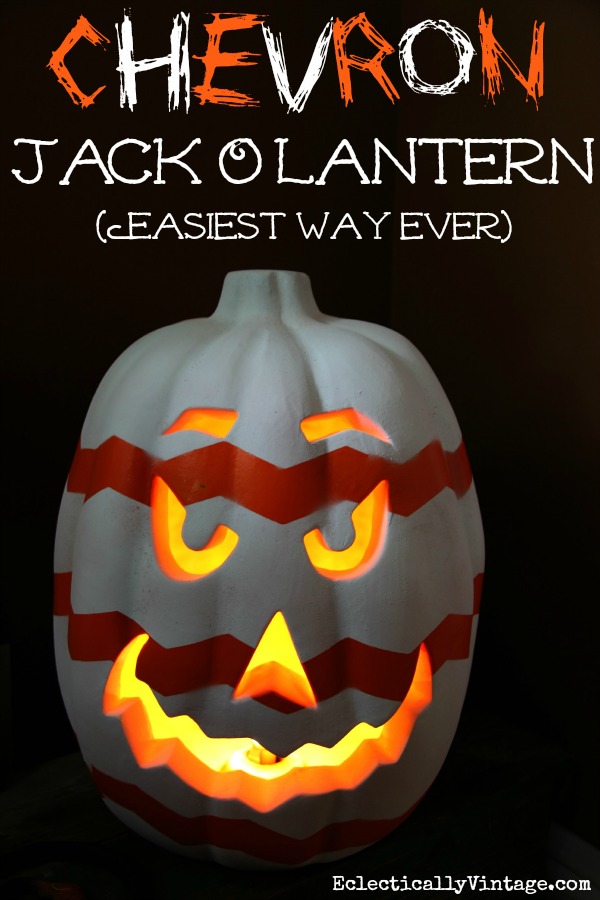 I think I know how Edison felt when he discovered electricity.
(p.s. remember my Edison inspired creation).
For I too have discovered something life changing …
the world's easiest way to make a chevron pattern – with a chevron pumpkin (ok, a jack o'lantern to be precise) as my guinea pig.
Remember when I made my chevron tray out of an old window I found in my neighbor's dumpster?
I taped and I taped and I taped some more …
that is before I discovered the easiest way in the universe to make a chevron pattern.
He went from plain Jack …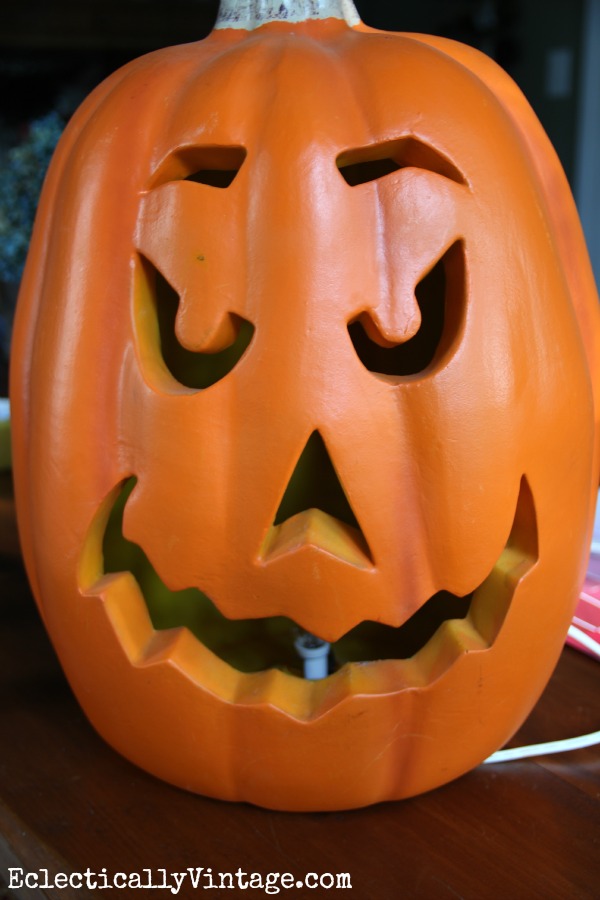 to Jack Cool …
with a little help from the most amazing invention since the hula hoop.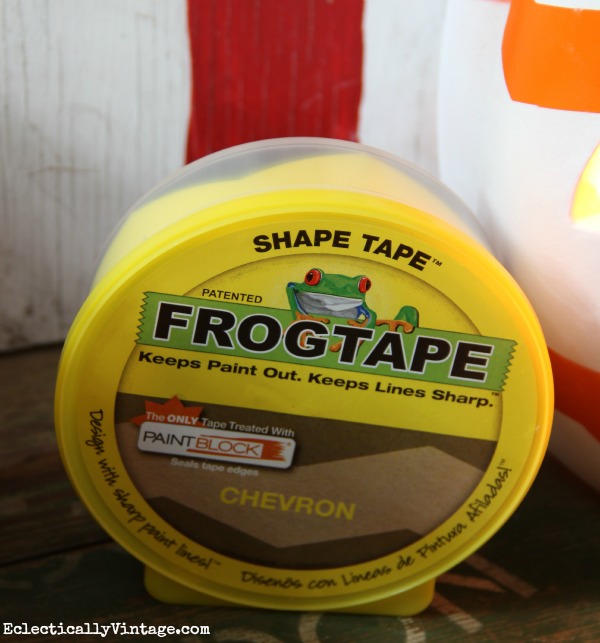 I'm not going to bother with instructions since like I said, it's the world's easiest way to make a chevron pattern.
Just wrap the tape around, spray on some spray paint, remove tape and voila.
I don't know who I love more …
Jack or that Frog!
Now Jack can join my lace pumpkin …
for a smashing pumpkin party.
P.S. I'm all about simple – check out more of my simple projects for Halloween, Fall or any time at all.
P.P.S. I got this tape in a swag bag at a conference but I only speak the truth.  See my full disclosure policy here.