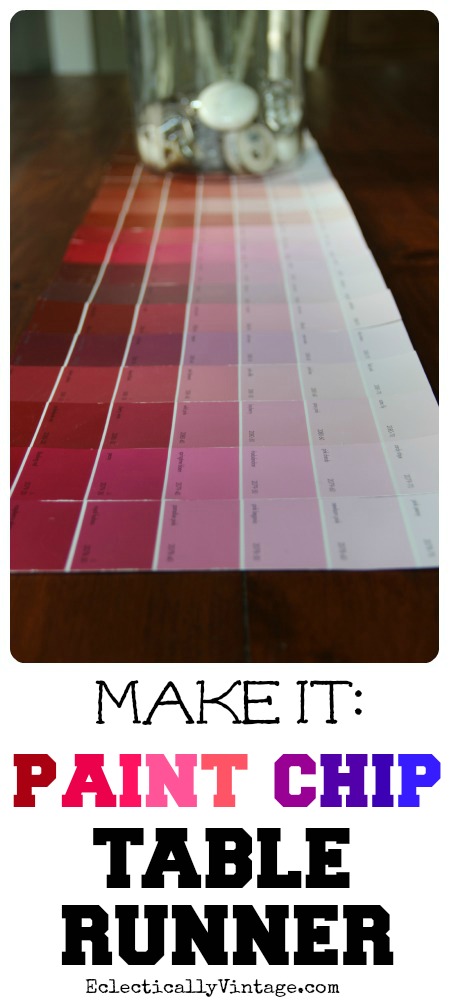 Remember my eclectic table?
Mismatched dishes …
vintage clipboards as chargers …
an old wooden toolbox …
and my favorite paint chip crafts idea!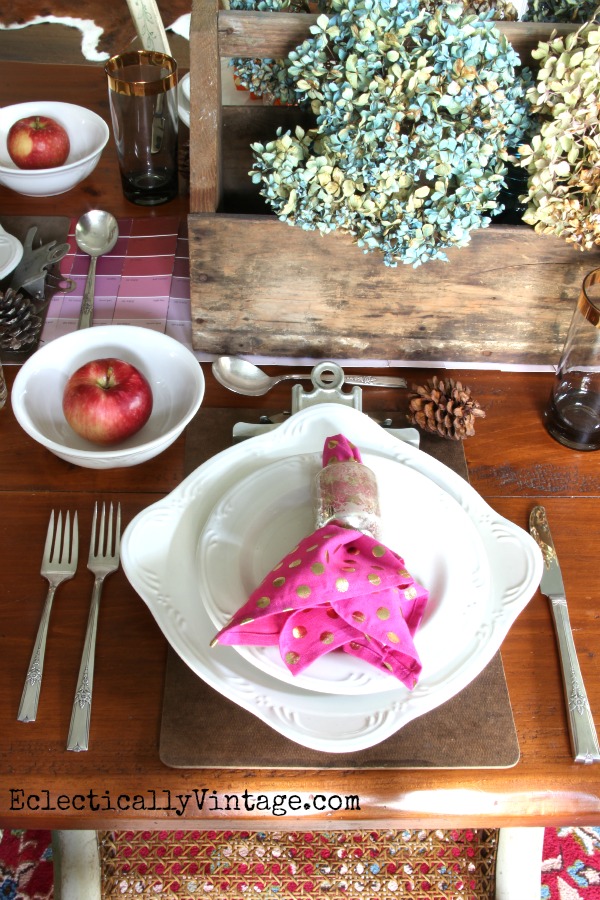 Make a Paint Chip Table Runner
1) Gather up your favorite paint chips (I used them in order for an ombre effect)
2) Measure your table and subtract about one foot – this will be the length of your runner
Note:  you don't want it to hang over the edge or you'll see the gaps in the chips
3) Cut a piece of wrapping paper to a width of a couple of inches shorter than your paint chips and by the length you came up with in Step 2
4) Simply glue paint chips onto the long piece of wrapping paper with a glue stick
5) Place on your table and admire your colorful creation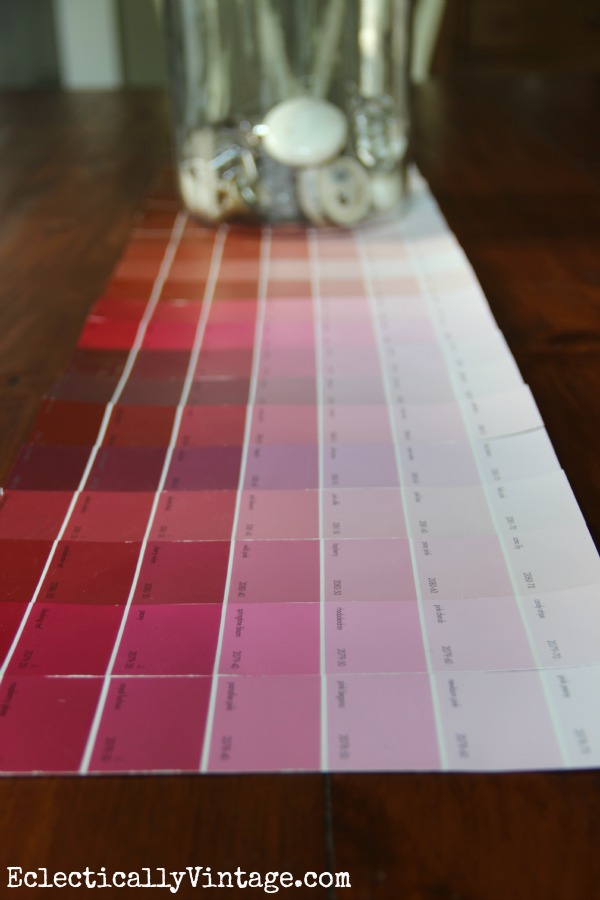 P.S. Check out my favorite table runner that I ever made!
P.P.S. Where do you stand on this hot topic?  Is using paint chips for crafts stealing?  I say no if used in moderation – meaning don't clean out the paint chip aisle in one swoop (by the way, I used this from an old color wheel my painter gave me years ago).
P.P.P.S. Check out more of my simple projects here.
Need fabulous vintage jewelry?  Look no further than …