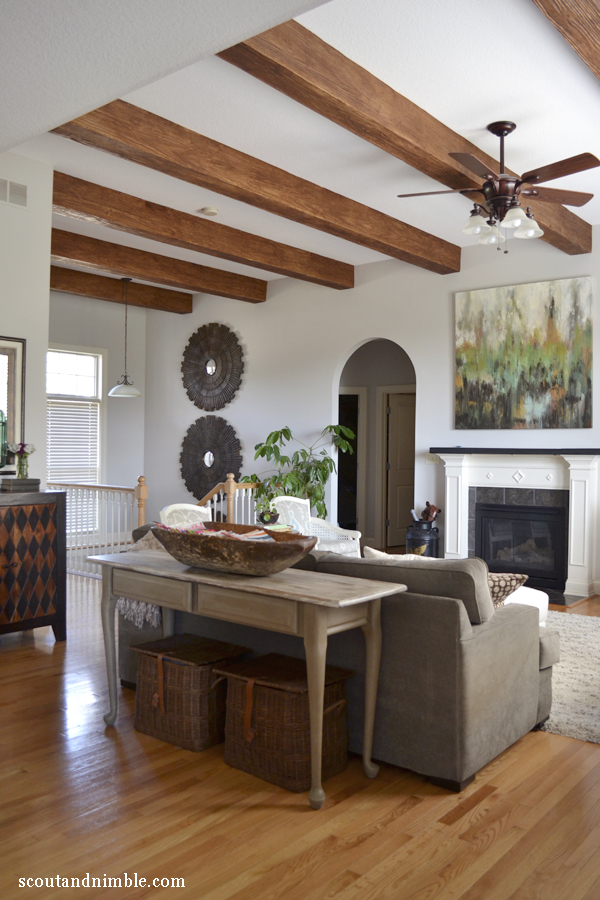 You know I heart color.
It makes me happy.
It obviously makes Jesse of Scout and Nimble happy too because her house is a kaleidoscope of well placed pops of colorful decor.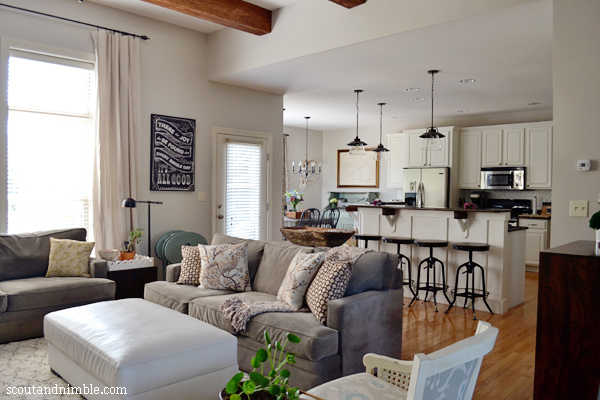 The white kitchen, gray walls and fun lighting make room for any color combination.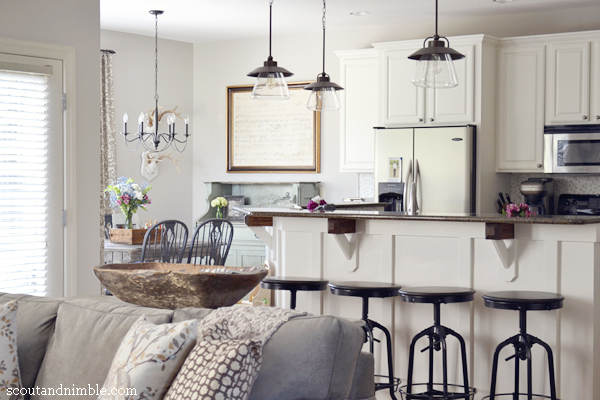 Like this green chest, gray table and black chairs.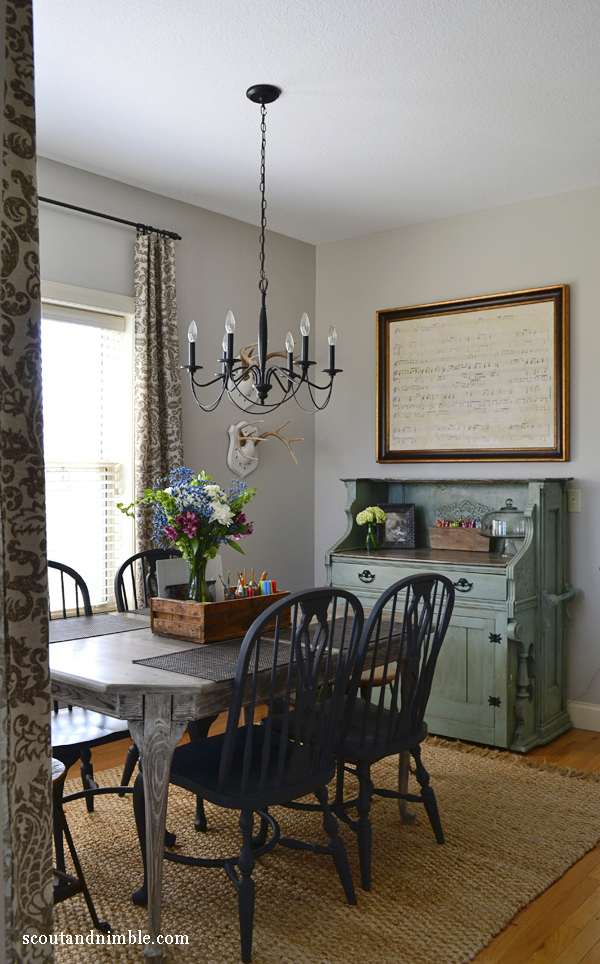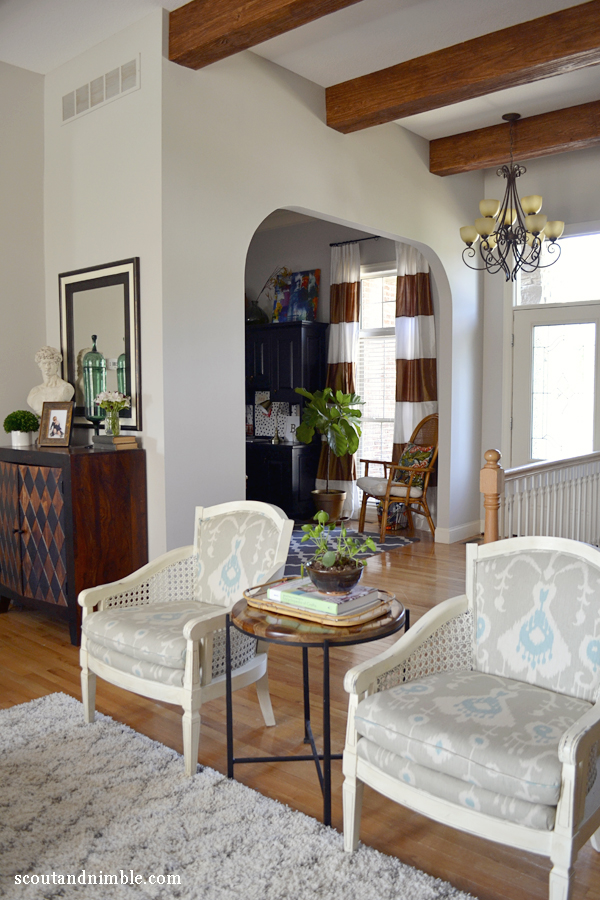 Emerald and leopard print – doesn't every girl needs some of each!
Love the DIY cork board – very Curella De Vil (but not in a twisted, hurting puppies sort of way).
Need large scale art but it's not in the budget?
Whip up your own Jackson Pollack like art (and you won't believe the unusual thing she used to frame it).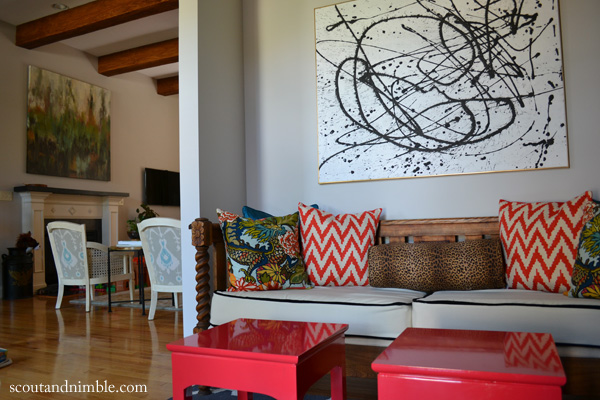 Welcome to the boudoir.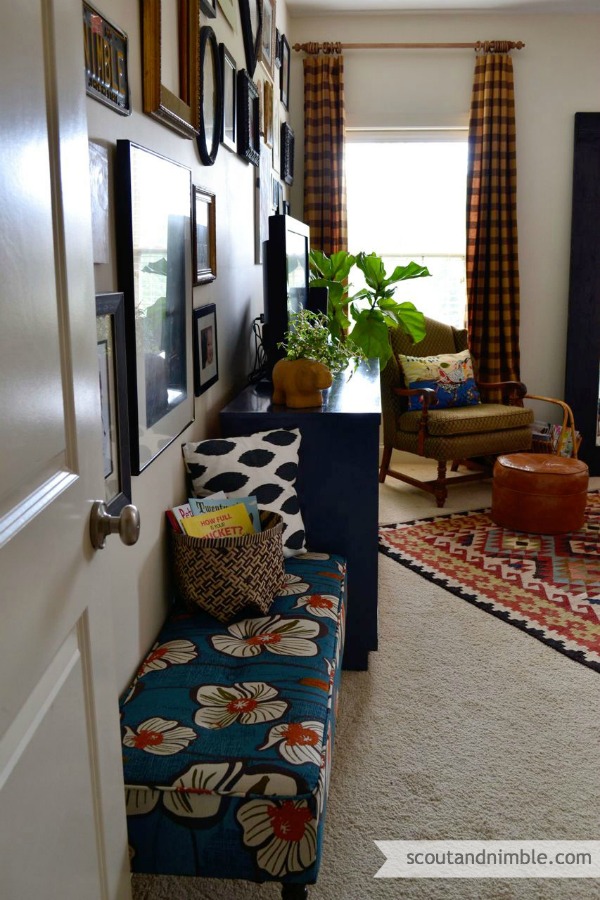 How cool is that eclectic gallery wall!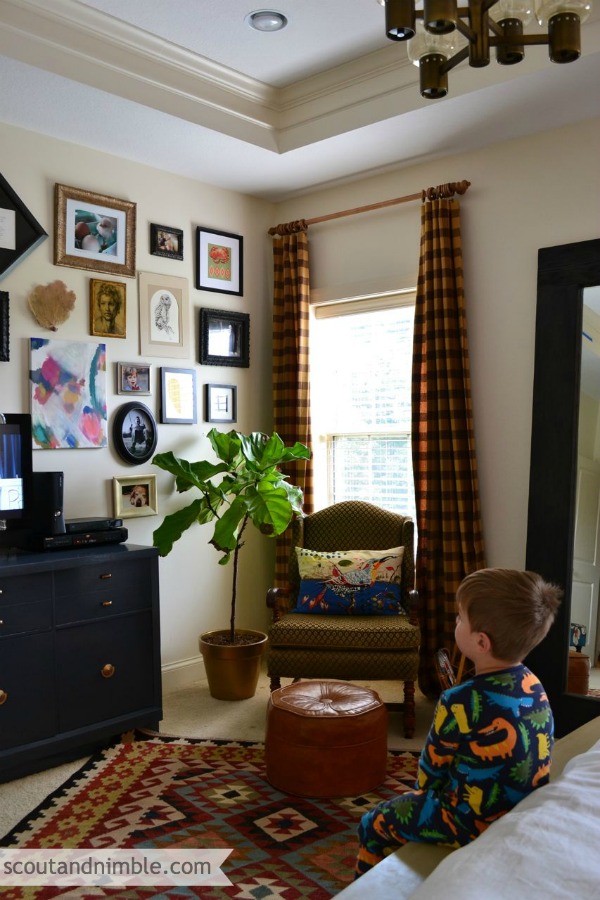 It's time to think outside the closet and jazz it up with a fun pattern.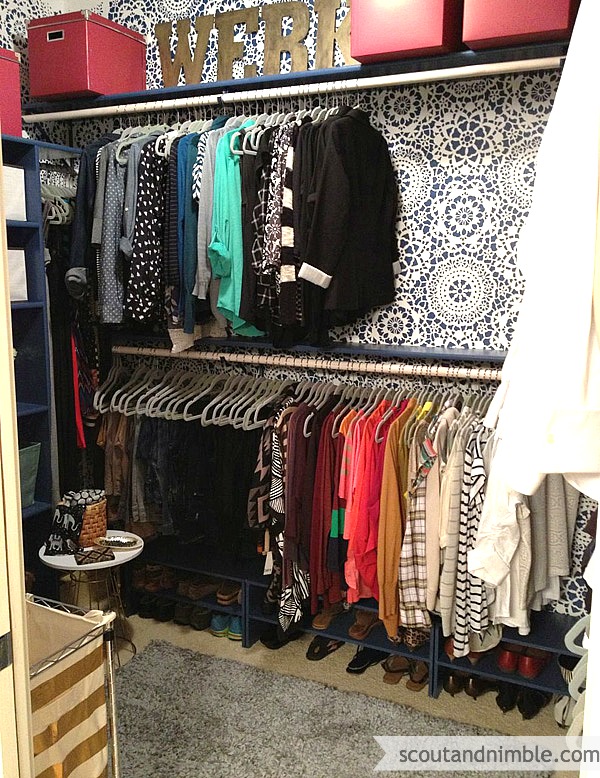 Why not turn your wedding song into a piece of art – love this idea.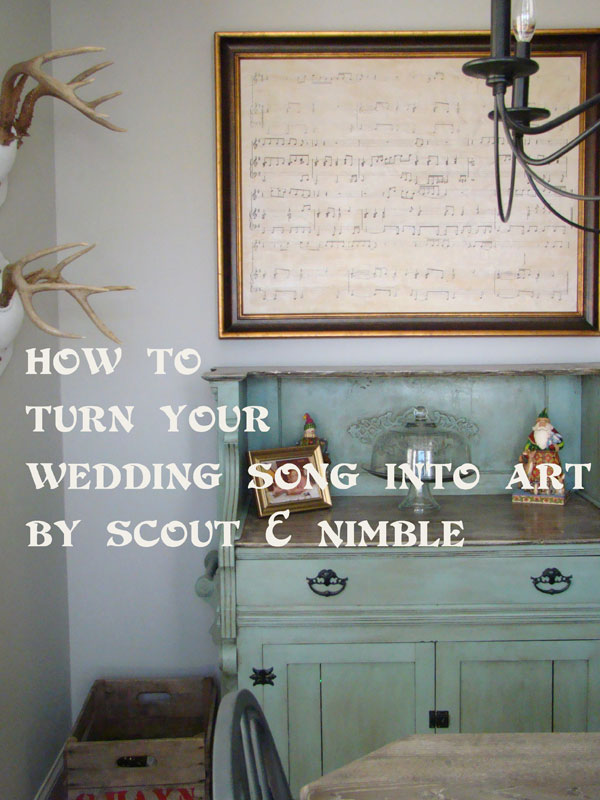 Even the kids are in on the fun design action.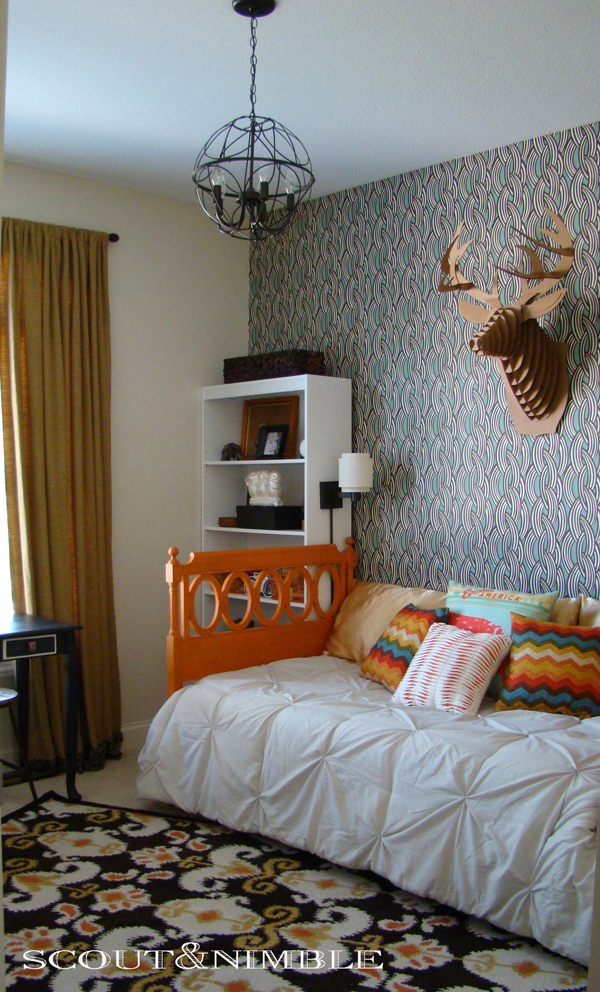 Stop by Scout and Nimble to see more of Jesse's colorful home and projects.
P.P.S. Love this house?  Check out all of my Eclectic House Tours here.