How to Make a Bling Plastic Pumpkin Planter
See how to make a bling plastic pumpkin planter using paint!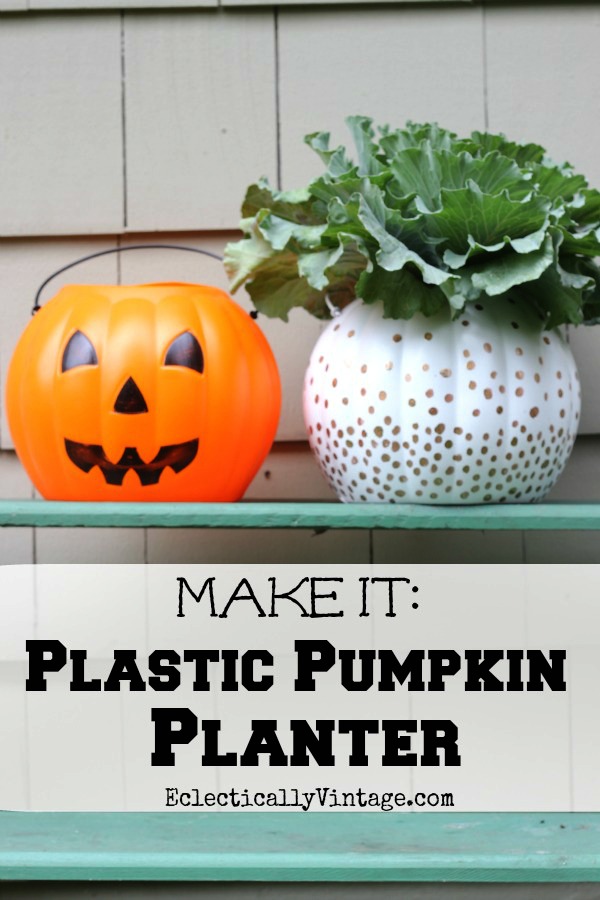 It all started with my music sheet plastic pumpkin planters.
Now I'm on a personal mission to rid the world of ugly plastic pumpkins.
I saw a dozen yesterday at the thrift shop.
Cast aside …
shunned …
rejected.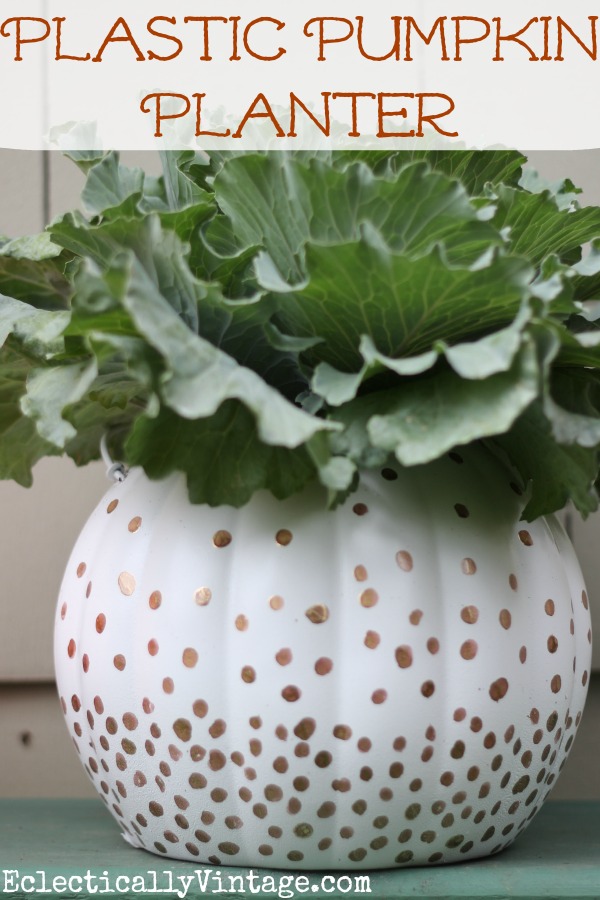 There is hope for those ugly little guys.
A desperate need for a makeover like that show The Swan …
the full treatment from weight loss, to veneers, to a stunning new wardrobe …
the swan emerges looking fabulous (and hardly recognizable).
Make a Bling Pumpkin Planter
Supplies:  ugly plastic pumpkin, white spray paint, gilding liquid in copper (or any craft paint – but you know I like bling), pencil
1) Spray paint the ugly pumpkin with a few coats of white spray paint and let dry
2) Dip the pencil eraser into the gilding liquid and dot it onto the ugly plastic pumpkin
(I gradually made less dots as I went up the planter)
3) Put your favorite flower in and watch as the ugly plastic pumpkin emerges as the swan that she always knew she was