My Fall Table and a Giveaway!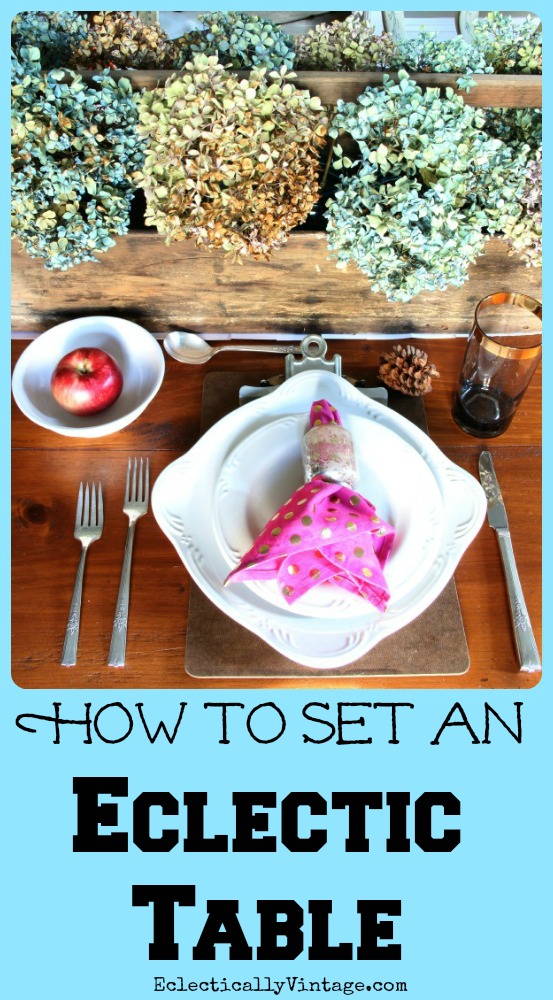 I didn't put fine china on my bridal registry.
I'm not a formal china kind of gal.
I mean, I love checking out the lavish table settings on Downton Abbey but prefer a simpler look …
oh and I'm still shocked over poor Matthew's untimely demise in that car accident.
That's why I love white plates.  They really make the food the star and they are perfect for mixing in fun finds like my vintage silverware, mid century glasses and vibrant mismatched napkins.
Thanksgiving, Christmas, family dinners, potlucks … they can be used for any occasion and are always in style.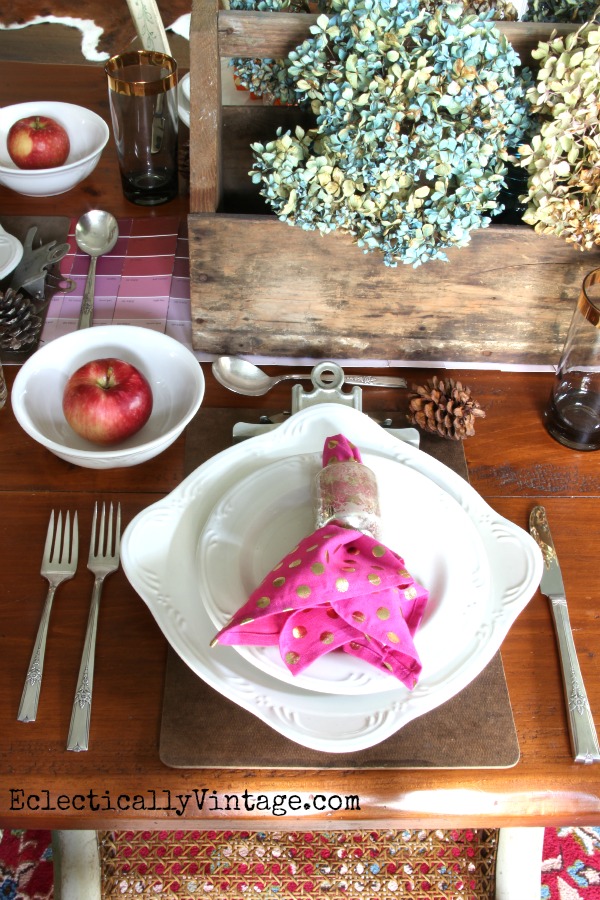 So when I spotted these Pfaltzgraff dishes, I knew they had my name written all over them.
Bonus – they come in both Pfaltzgraff Filigree Round which can be found at Kohl's and Pfaltzgraff Filigree square that's available online – perfect for my mixing and matching ways.
Half the table gets round dinner plates under square salad plates with the cute bowl off to the side …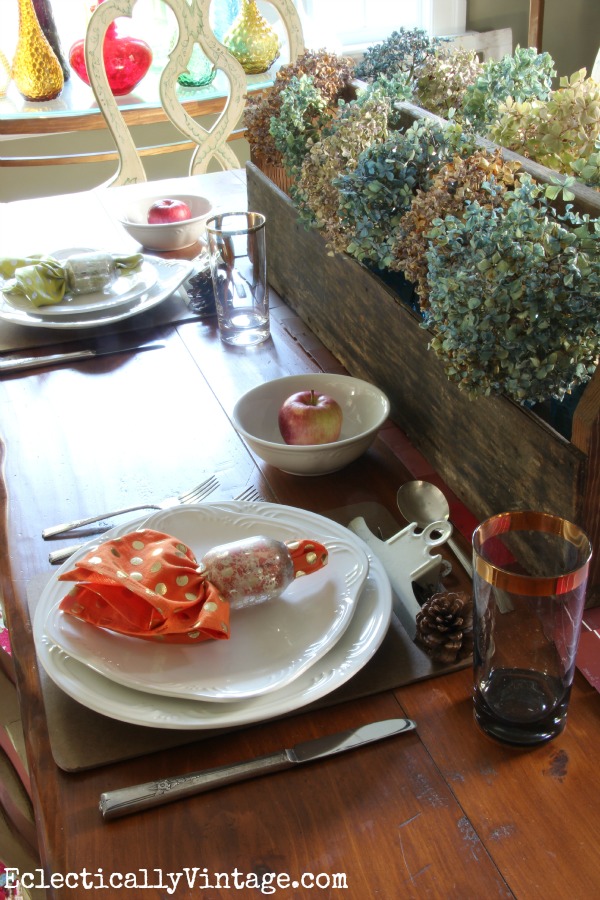 the other half gets the reverse with square dinner plates on the bottom.
Everything sits atop vintage clipboards.
Mix and match that old vintage silver for an even more eclectic look …
don't have vintage – just use a few different sets of new.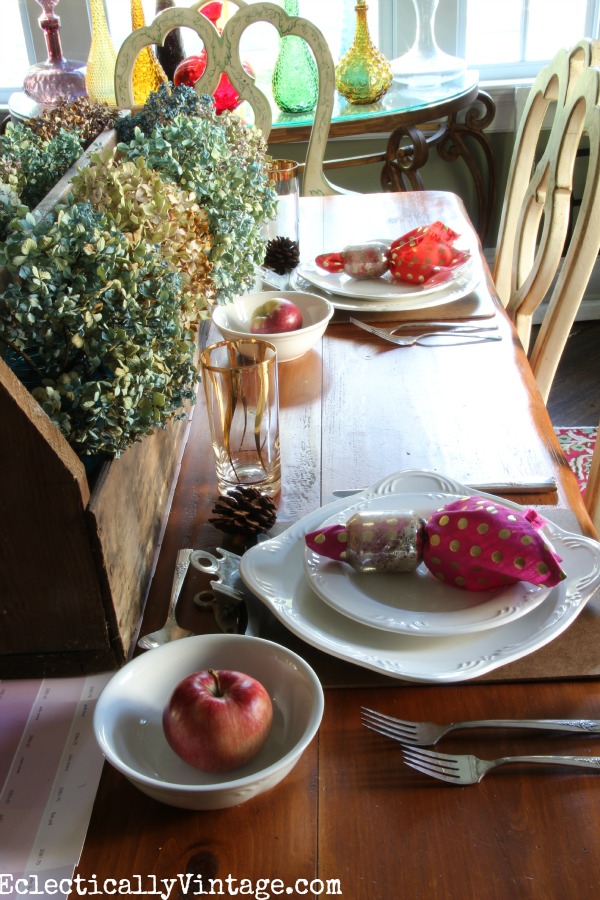 Remember when I showed you how to dry hydrangeas …
my dining room table was covered in pitchers of water brimming with flowers.
Now they make the perfect centerpiece.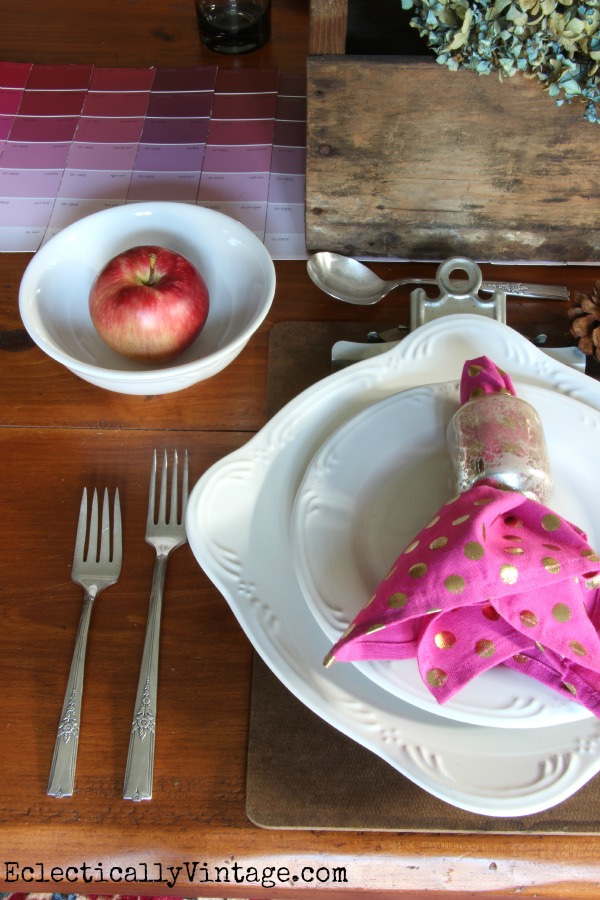 Here's to showing off your eclectic style at the dinner table.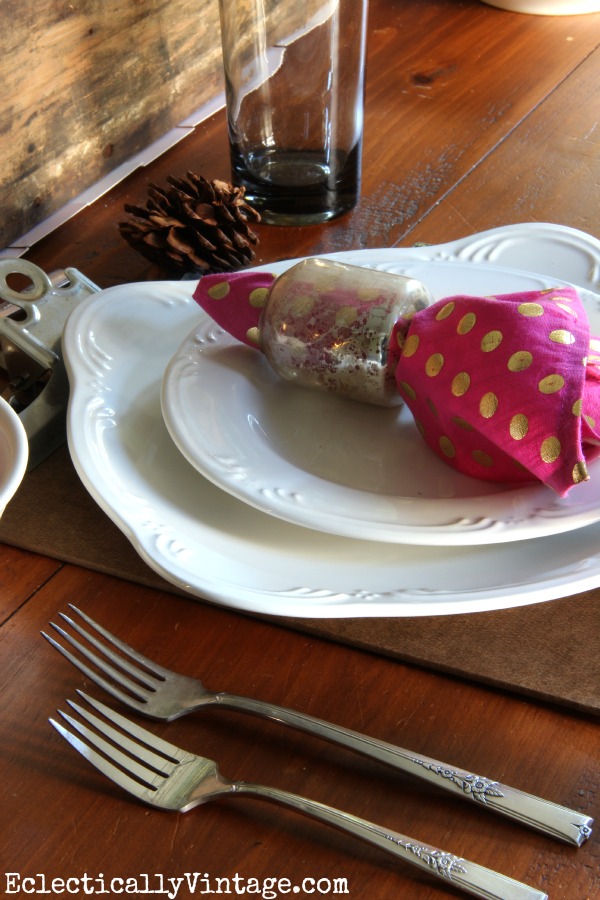 So are you feeling lucky?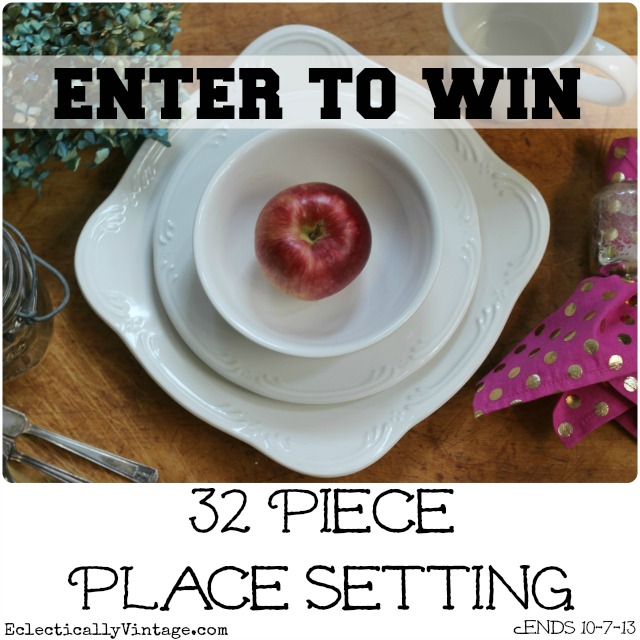 Update – Giveaway has ended
Disclaimer:  Thanks Pfaltzgraff for sending me this fabulous dinnerware but I only speak the truth.