Finally …
the smell of burning wood …
leaves crunching beneath my Frye boots …
apple pie …
chunky sweaters …
fall porch decorating ideas!
And a different look than last year's fall porch.
This pinecone wreath needed a little pizazz so I added a few pieces of faux berry garland from HomeGoods.
I love tennis too …
it's Love-Love with my ball hopper plant stand.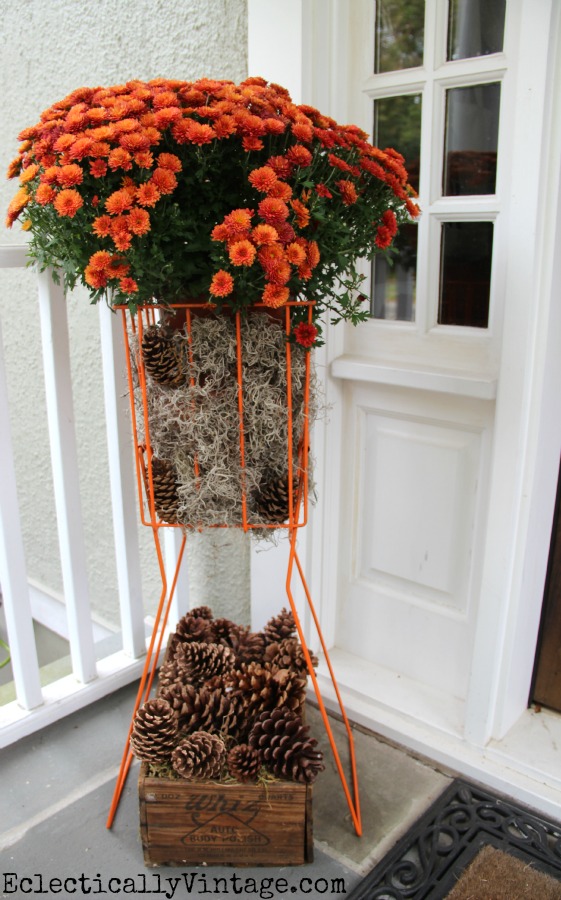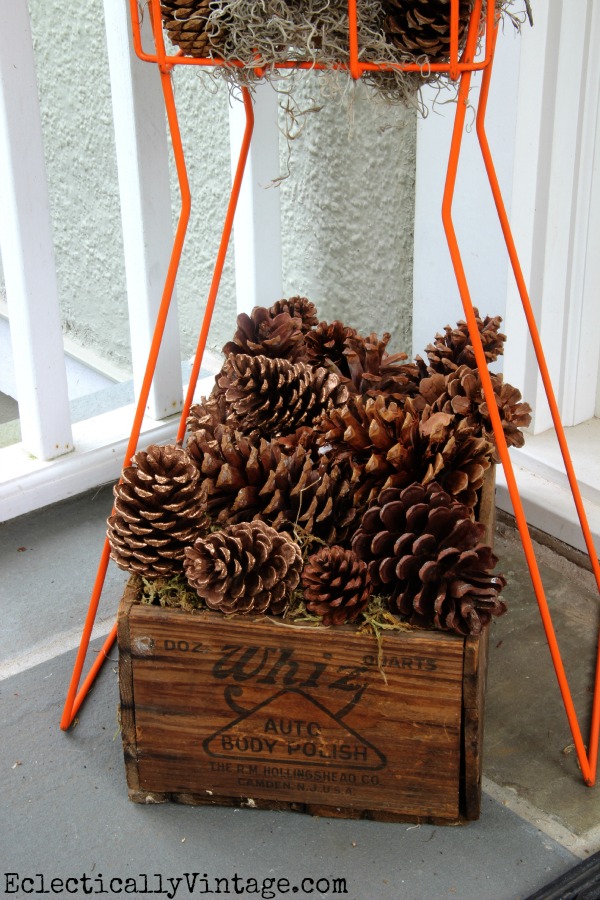 Remember when I turned an ugly plastic pumpkin into a fabulous planter with music sheets?
Well, the ugly plastic pumpkin got another transformation.
See how to make your own bling pumpkin planter.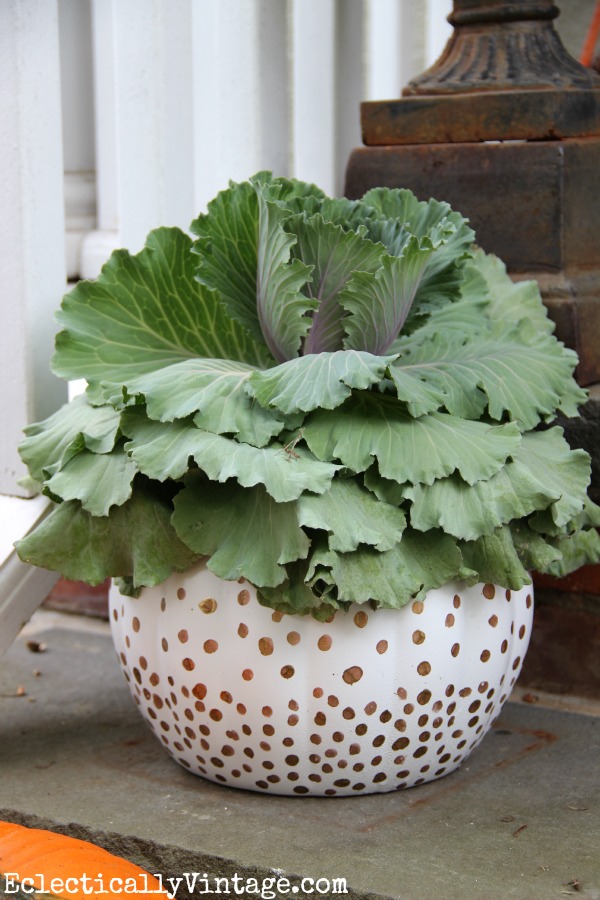 Again, I wrapped HomeGoods berry garland around my topiary but last year, my DIY pumpkin topiary had a completely different look.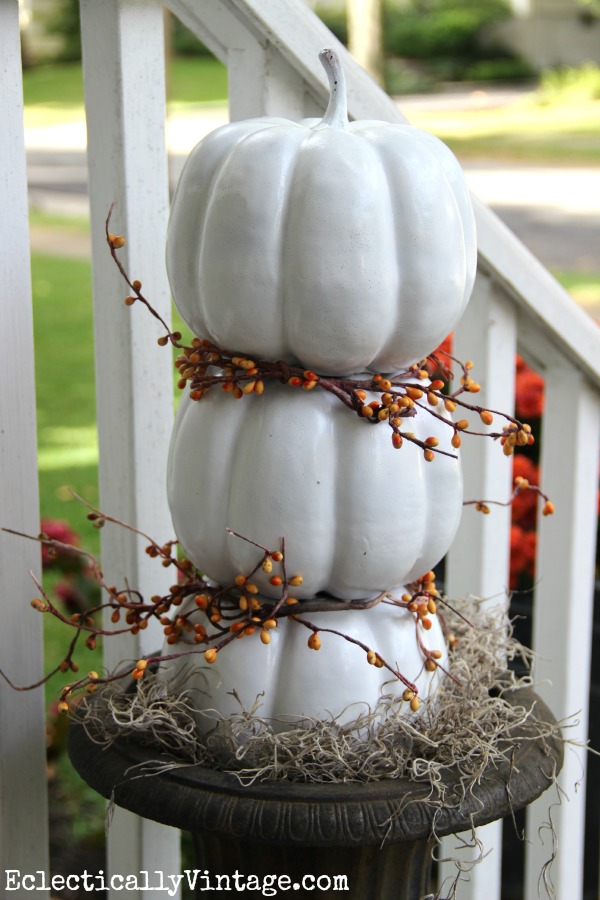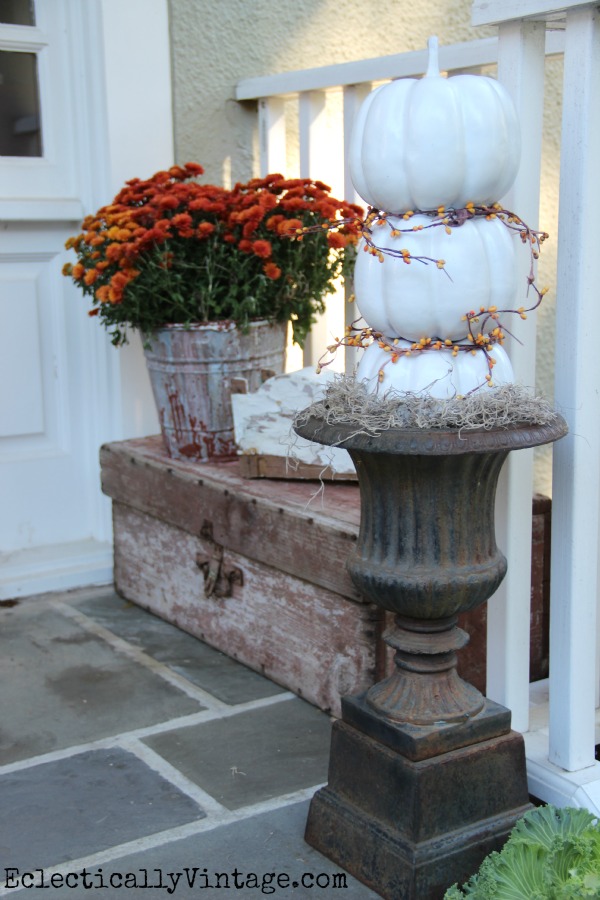 Horrors – my friend was tossing this old toolbox.
I saved it from an untimely death.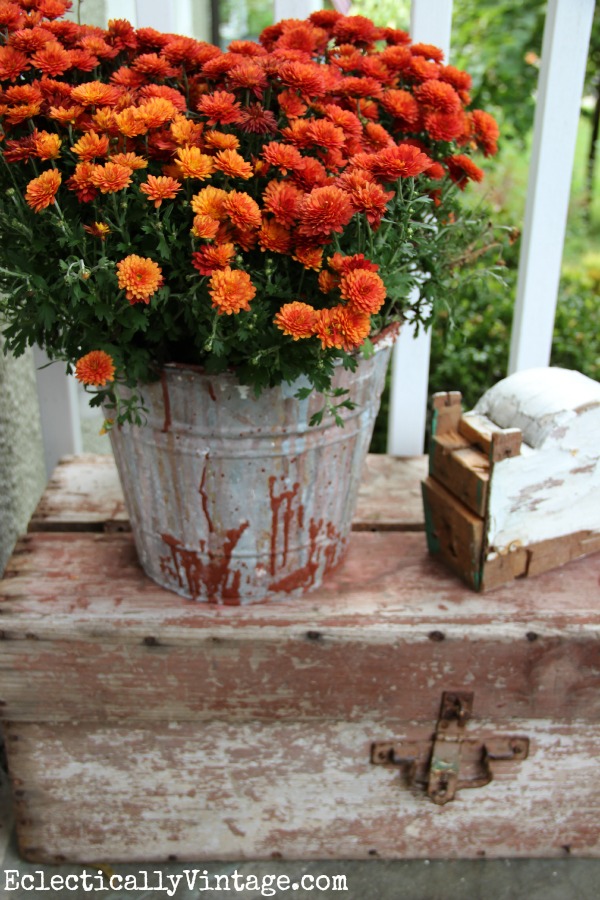 So start looking at what you have in a whole new light.
A little paint here, a little garland there and you'll have a whole new look.
Happy fall y'all!
(does that sound weird coming from a Jersey girl)?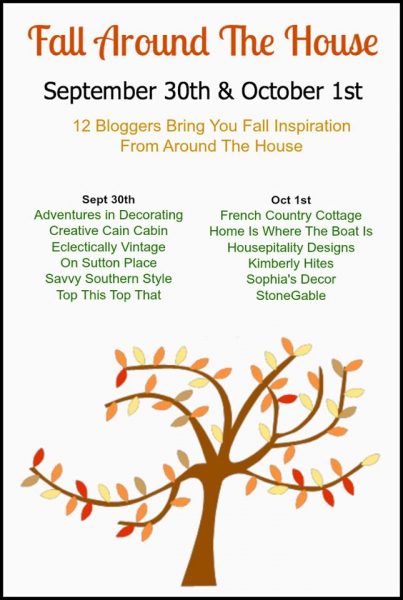 See what my fall loving friends are up to  – just click the pics for some more great ideas!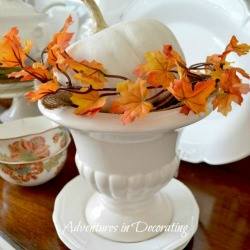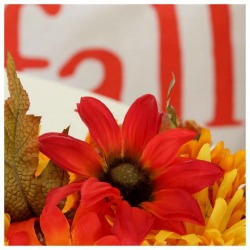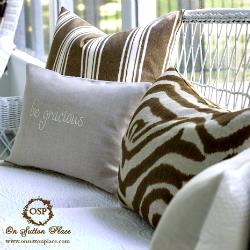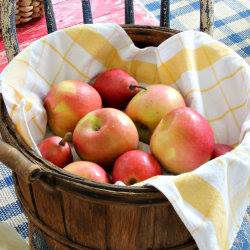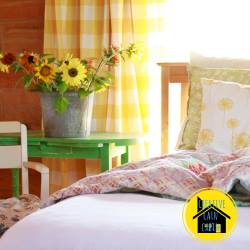 Sharing Here:  Savvy Southern Style