Eclectic House Tour – Adventurous Decorating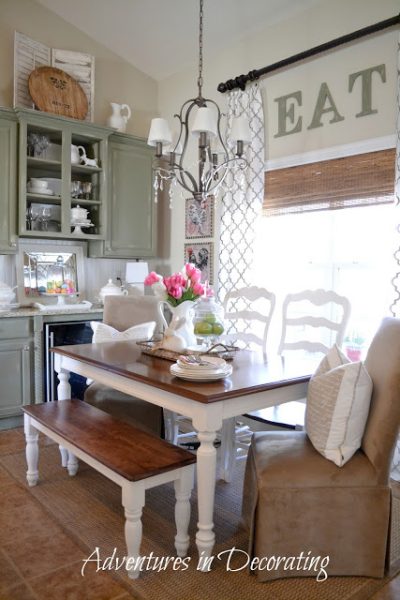 Not only is her house gorgeous, but Becca of Adventures in Decorating is truly one of the nicest people you'll ever meet.
She's a southern girl who loves bling, beer and bread (a girl after my own heart).
She's self diagnosed as having ADD – Attention "Decorating" Disorder!
Love the cow hide in her dining room.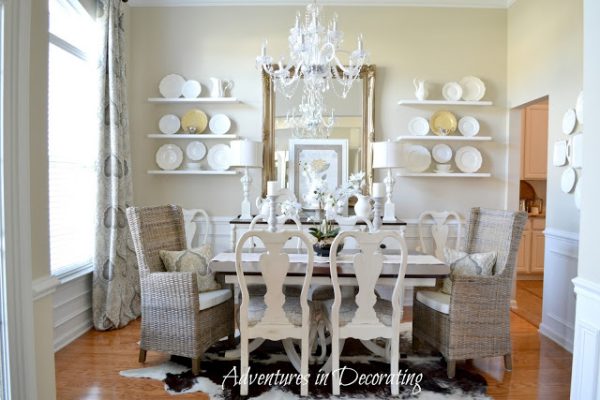 Becca isn't one to let dust collect.
She goes from chevron backed bookcases to …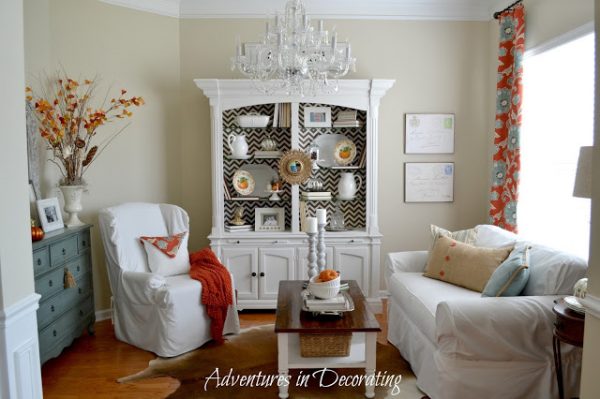 french script and they are both equally gorgeous.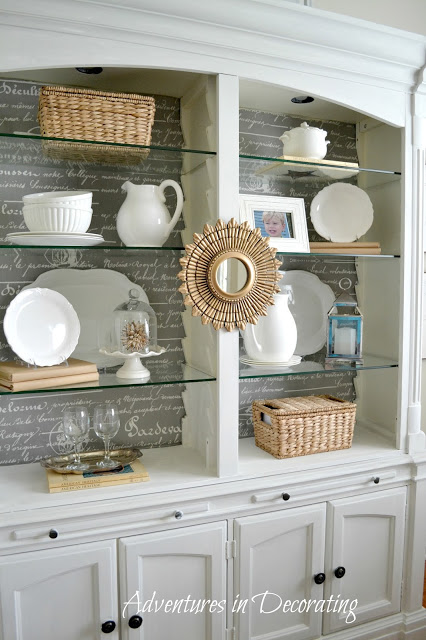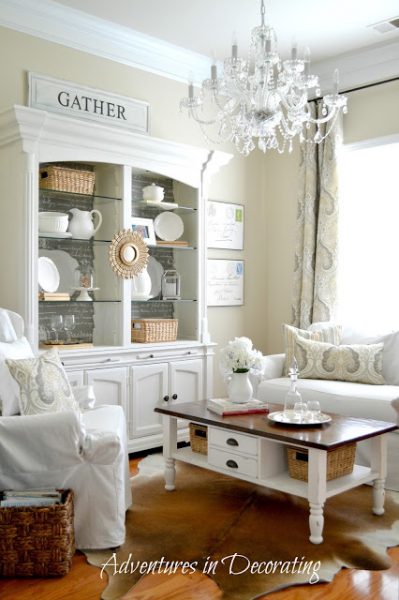 Love the beachy feel of the living room …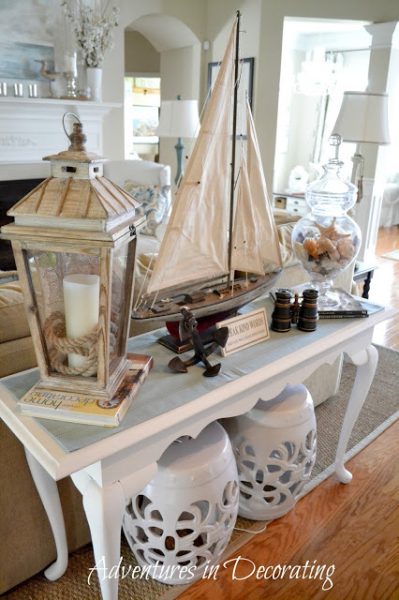 and the open shelves in the kitchen.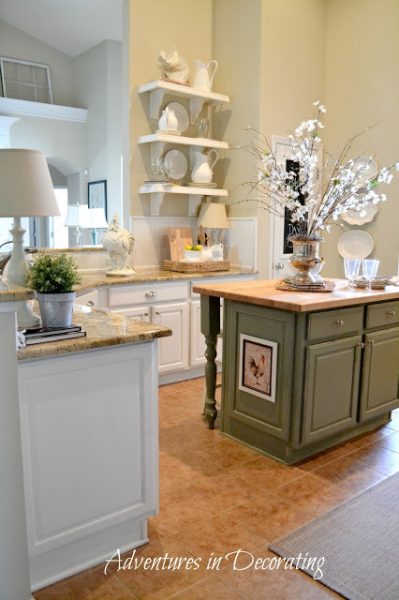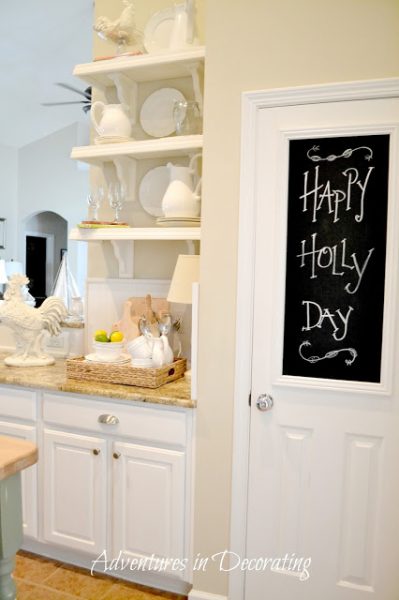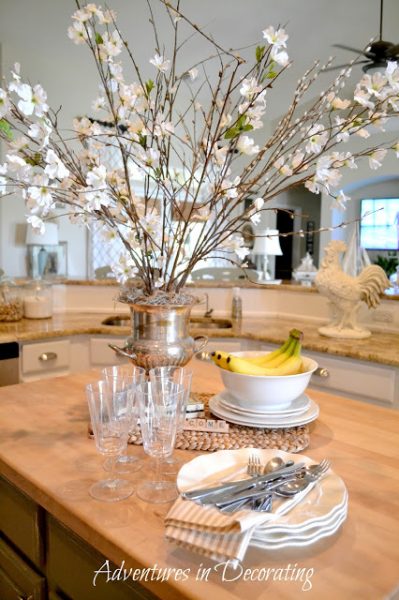 That's one whale of a sign …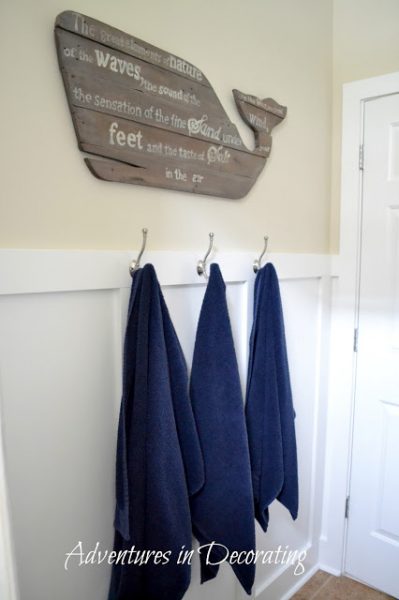 and another fun bathroom sign.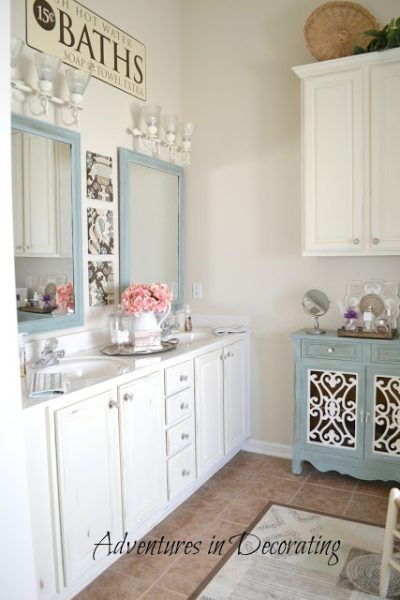 I'm ready to relax on this cozy porch.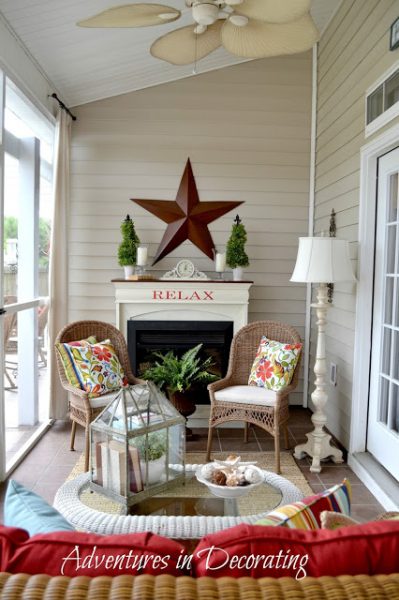 I can't wait to see Becca again when we can toast each other over beer and bread and talk all things decorating.