No More Ugly Plastic Pumpkins!
No more ugly plastic pumpkins! Get creative plastic pumpkin decorations ideas for fall and Halloween. I'm sharing some fun ways to transform ordinary plastic pumpkins into works of art.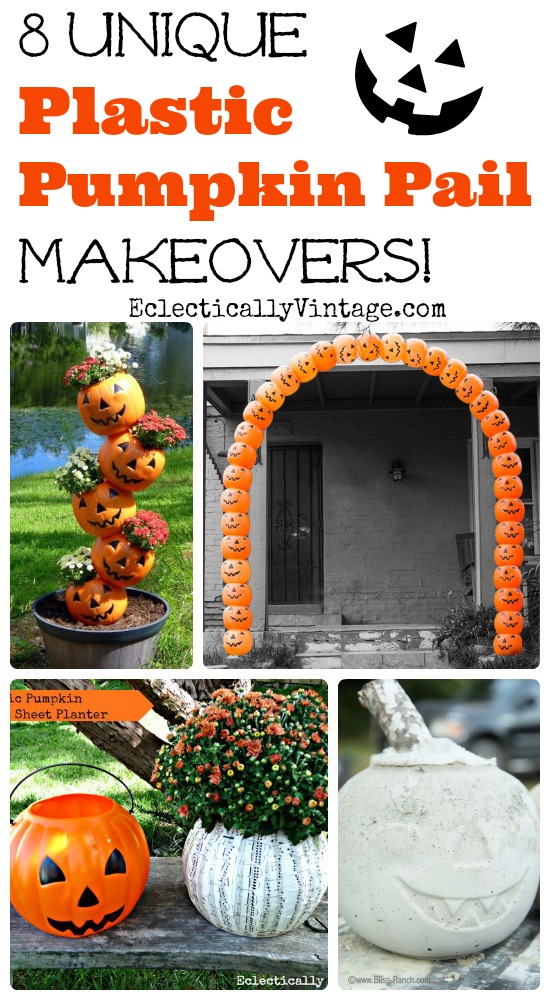 I'm on a personal mission to rid the world of ugly plastic pumpkin pails!
It all started years ago when I couldn't take the smug look on that ugly plastic pumpkin's face anymore so I covered that hideous pumpkin in music sheets.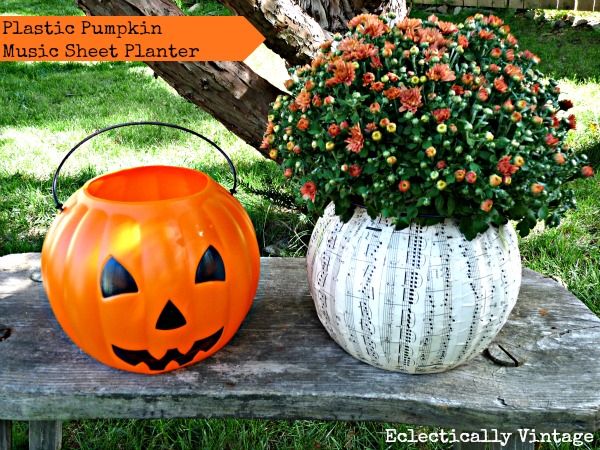 The following year, I unleashed my fury on the ugly plastic pumpkin by blinging it out.
I'm not alone in my deep hatred towards these lowly little plastic pumpkins.  See how these gals have taken their aggressions out on their pumpkins.
Tried and True decided to impale her pumpkins right through their heads when making a Plastic Pumpkin Archway.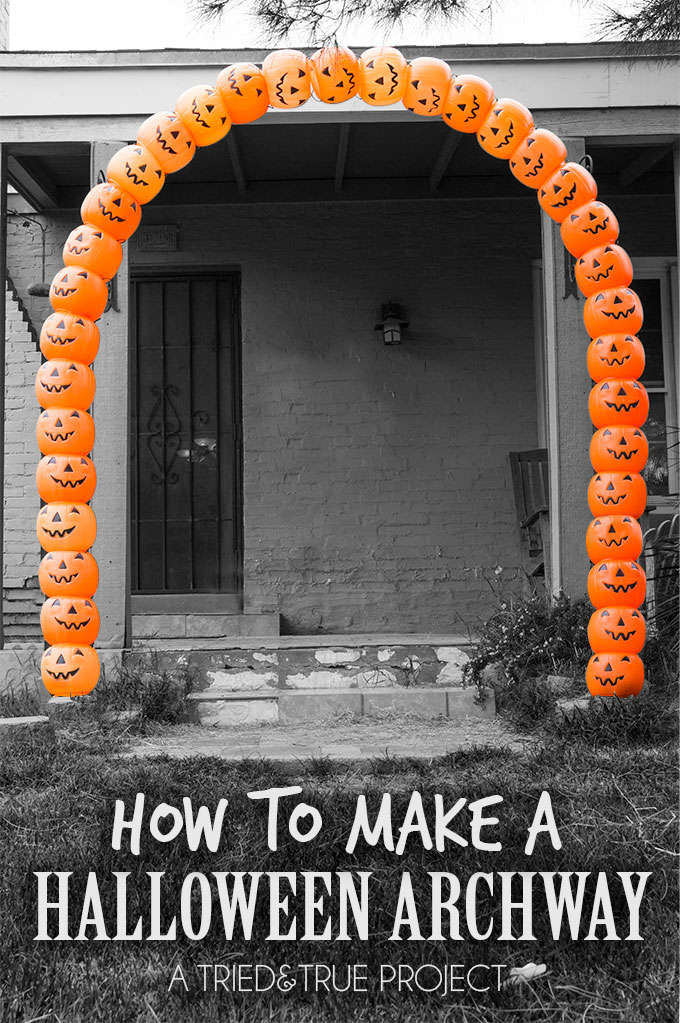 It's easy to go from ugly to cute just by creating a topsy turvy pumpkin planter from Birds and Blooms!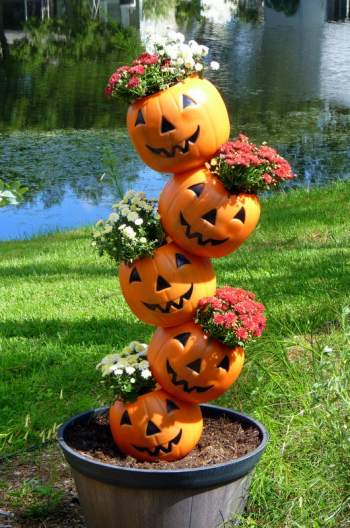 If you hate them then you better put a candle in them and turn them into pumpkin lanterns lining a walkway from Making Lemonade.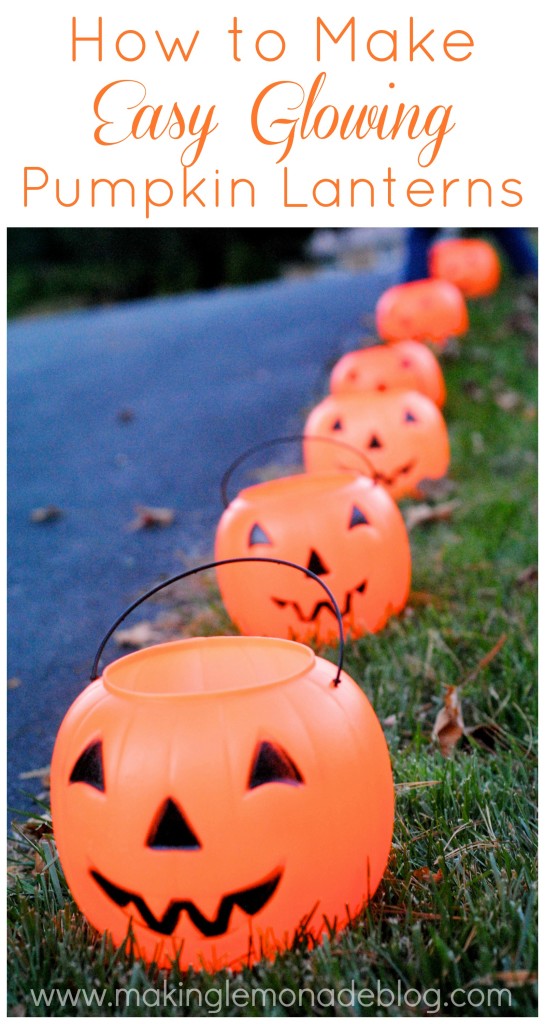 You'd never know this folk art cat from Rook No. 17 started out life as a cheap plastic pumpkin!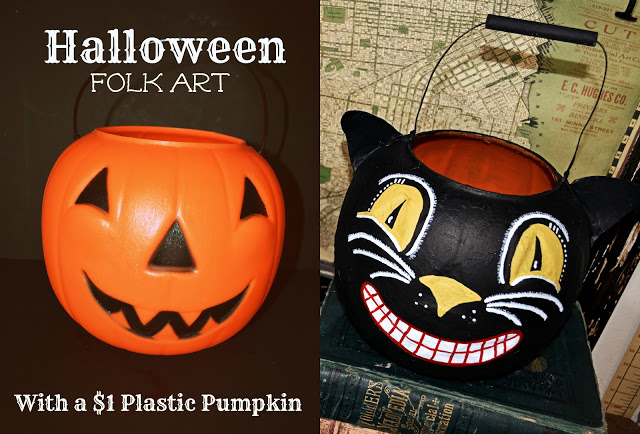 Dream a Little Bigger tricks everyone into thinking this plastic pumpkin is a real terra cotta planter with just a little paint.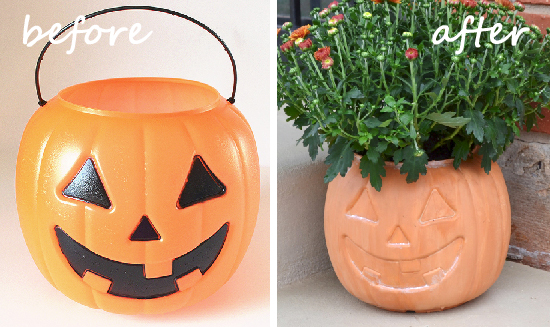 You could try using those ugly plastic pumpkins as forms for making concrete pumpkins like this beauty from Bliss Ranch.
Whew, I feel so much better now that I've gotten that off of my chest.
Won't you help me spread my message far and wide – no more ugly plastic pumpkins!