Fun Free Halloween Printables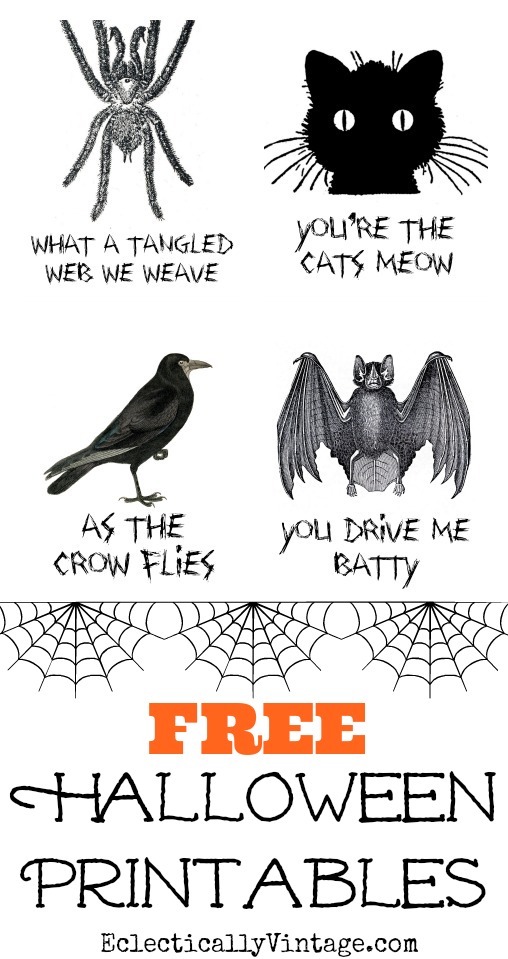 Oh what a tangled web we weave when first we practice to deceive.
I would never deceive you my pretties. I'd rather share some fun free Halloween printables because I think you're the cat's meow.
Instead of driving yourself batty searching for fun Halloween ideas, just print these out.
Jump on your broom my little witches and warlocks and fly straight to your printer – just point yourself in the same direction as the crow flies.
Download and Print Free Printables
These are set to print 8″x10″ – perfect for a piece of 8 1/2″ x 11″ paper.  I like printing on heavy card stock but printer paper will work too!
What a Tangled Web We Weave – Download
You're the Cats Meow – Download
For personal use only – not for resale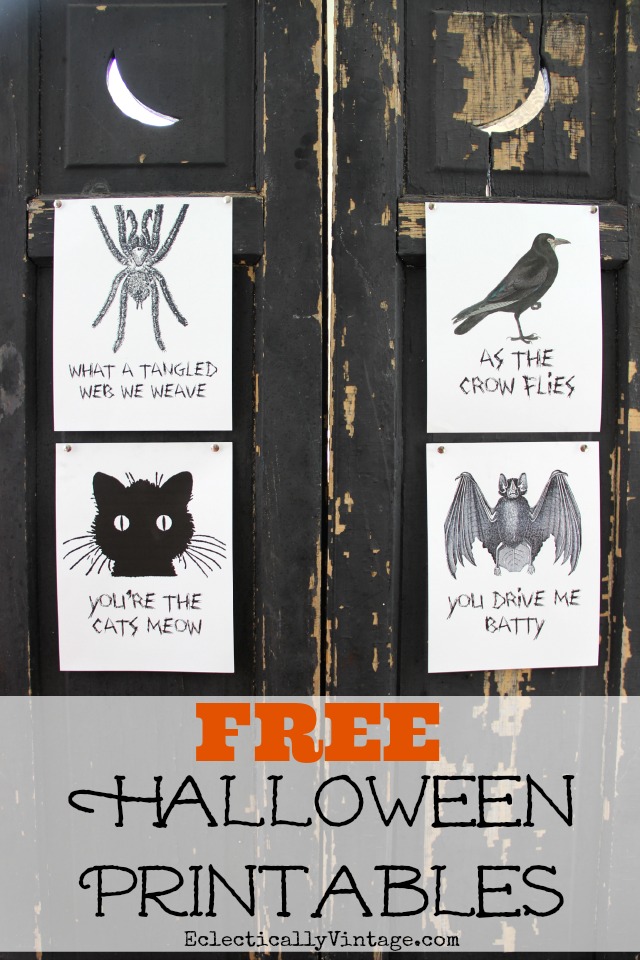 Enjoy lots of candy my little goblins.
Like these?  You'll love my vintage corkscrew printables (they make the perfect gift for a wine lover)!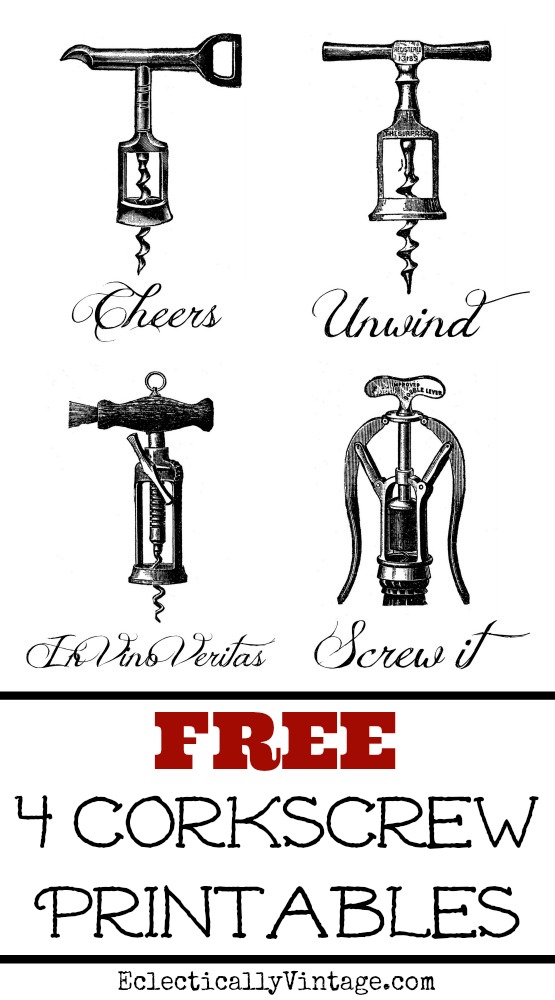 Clipart found here.