Happy Halloween! Welcome back to Extra! Extra! 4, the place where I share all the things that I'm loving this week. Today, I'm sharing some of the cool things I saw on my trip to DC to visit my daughter (we stayed in an old bank turned hotel!), a show I just finished watching and loved, some very cool decorating and DIY ideas, a goofy pic of me showing off my latest cozy find, the scary thing that happened to me on Halloween when I was a kid, and more.
Decorating
Jen calls this her Great Pumpkin porch! A little spray paint goes a long way to transform those ugly plastic pumpkins!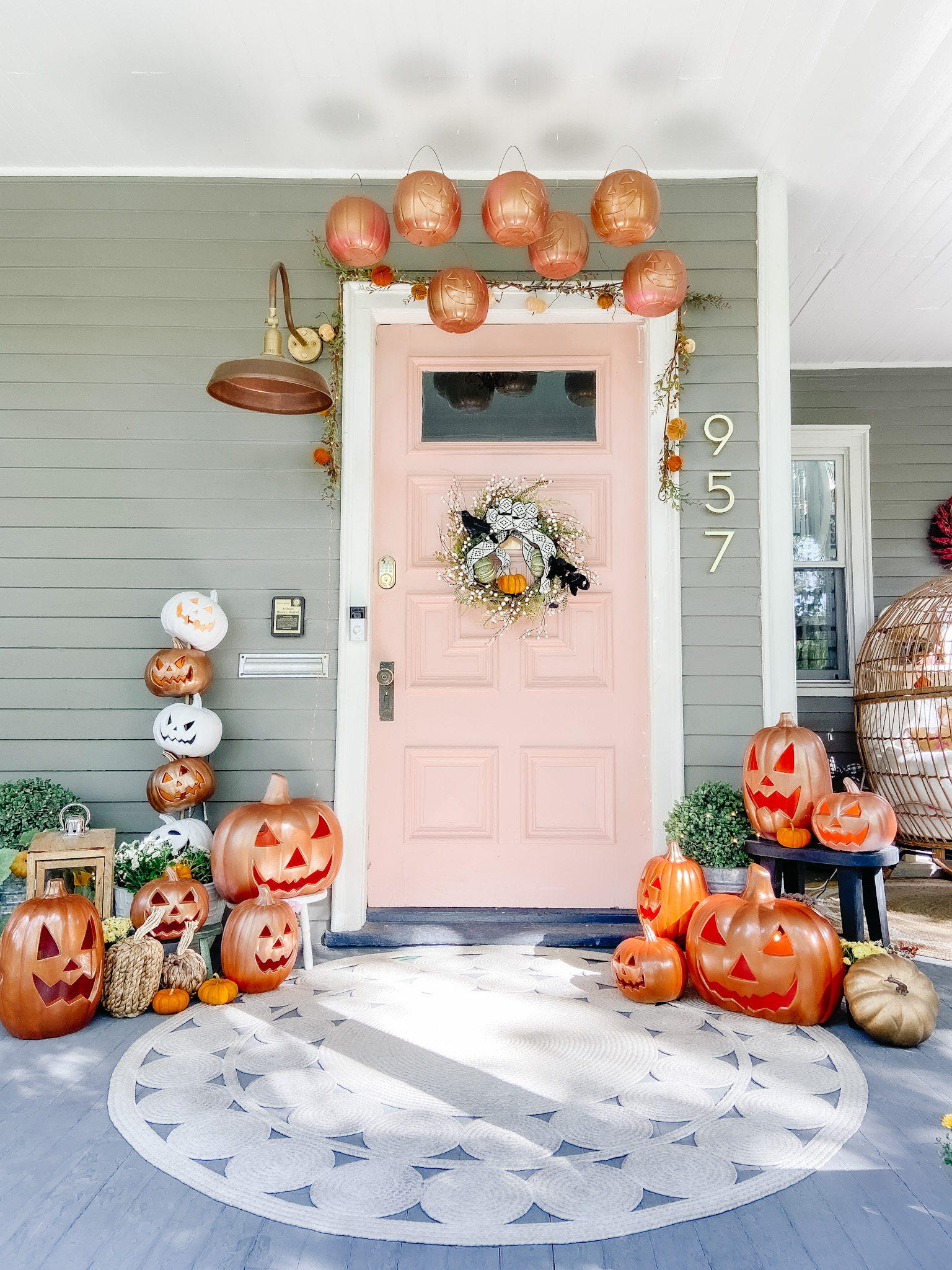 Traveling
We visited our daughter at school and surprised her with a weekend in Washington, DC. It was so much fun exploring and I even found a really fun indoor mini golf restaurant/bar that was so much fun! We stayed in an old bank turned hotel and it was incredible. I especially loved the huge paper flowers under glass in the restaurant.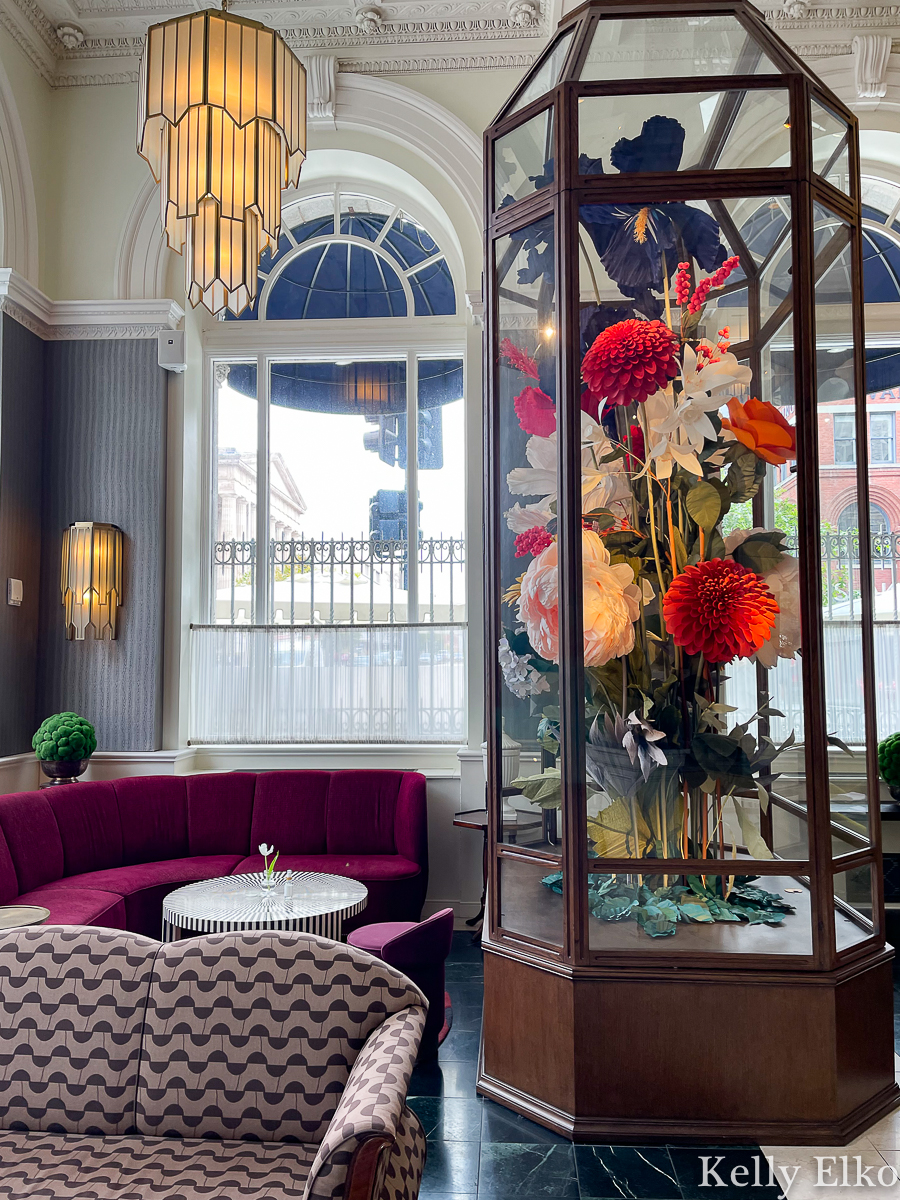 It was chillier than expected so we ran into the DC J Crew for a jacket for my hubby and I spotted this adorable gallery wall!
Gardening
I love when my Limelight hydrangeas turn a beautiful shade of pink in the fall and my friend Loi's hydrangeas look amazing paired with pumpkins.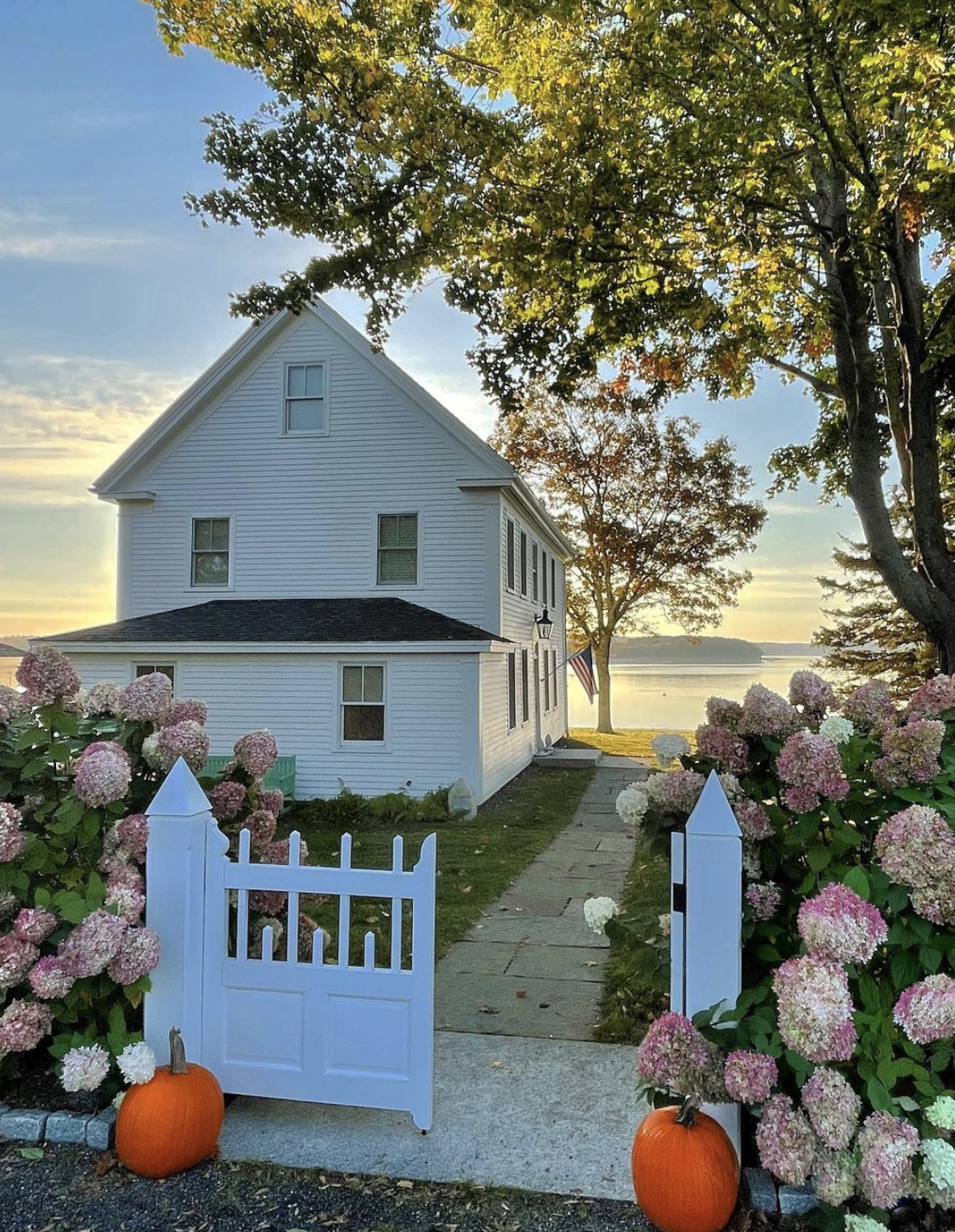 DIYing
You'll never guess what my friend Julia used to make her oven blend in with her cabinets! See it here.
Watching
I just finished watching Good Girls on Netflix and loved it! Next on my binge watch list is Broadchurch because it leaves Netflix on Nov 26!
Wearing
In my humble opinion, this is the perfect fall coat! Most of the plaid coats I tried on were so bulky and they made me look like Sasquatch! This one looks great on and I have no idea what that bad review is all about. Ignore it and get this coat!
I have a thing for leopard print and could not resist this leopard fleece that is perfect for walks with Sushi. Now if I can just find her a leopard sweater to match!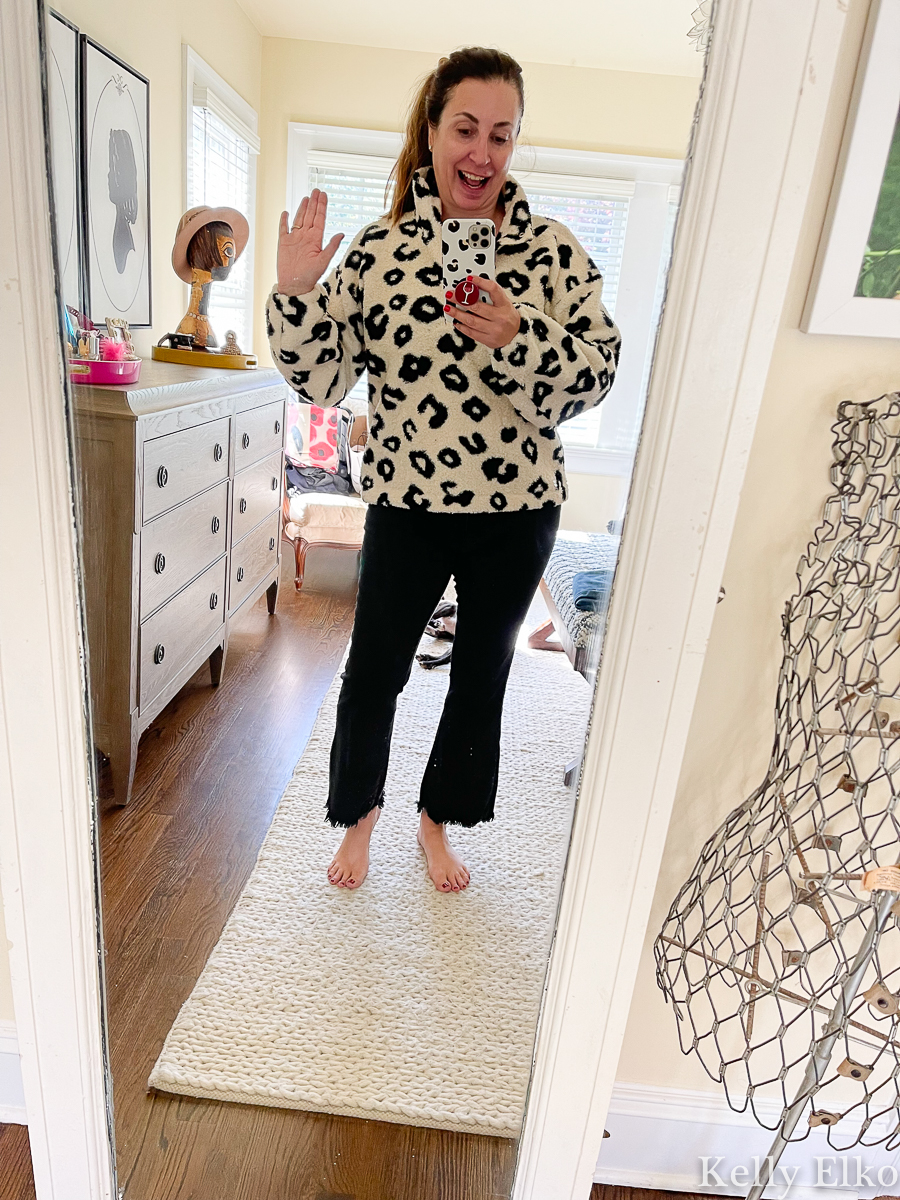 Laughing (but Crying Inside)
I'm team candy corn (I know I'm in the minority!) but when I was a kid, the most horrific thing happened that I will never forget! I knocked on a neighbors door, opened my giant pillowcase, said "Trick or Treat," and watched in horror as the woman grabbed a huge fistful of loose candy corn and threw it in my bag! As soon as I got home, I tossed those cruddy old candy corns into the trash. We also had a neighbor who gave out full size candy bars so that makes up for it … almost!
I spent the night at my sisters on Friday so I could finish decorating her new place! I gave her this beautiful piece of art (it's a bargain for the size and makes a real statement on the wall) as a housewarming gift and I can't wait to share before and afters of her place!
P.S. Make sure you don't miss this week's Eclectic Home Tour of Home Ec! She is fearless with color and I love all her quirky finds.