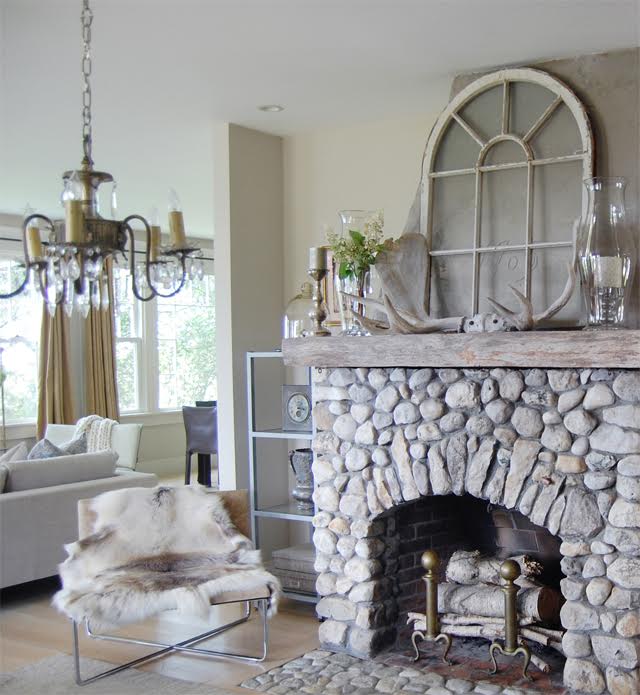 I'm so excited about today's final Eclectically Fall Home Tour – Sandra of Old Silver Shed.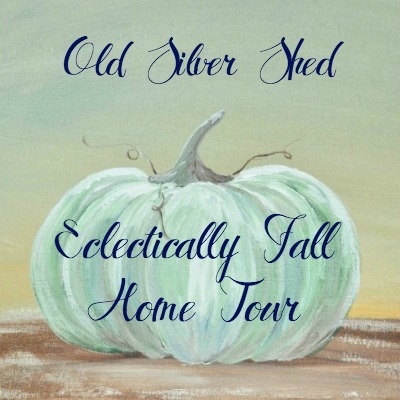 But first I want to share some fun news – Good Housekeeping is coming to my house this morning to film a Facebook Live video. I'll be taking you though some rooms in my house including my newly decorated fall front porch as well as sharing some fun decorating ideas.
Tune in today to the Good Housekeeping Facebook page around 11:15 am EST (it's live so time is tentative) to see me!
You can start the tour of 11 homes with my fall home and hop from blog to blog to see them all.
The tour before this was Far Above Rubies and trust me you do not want to miss her bright, bold, beautiful home.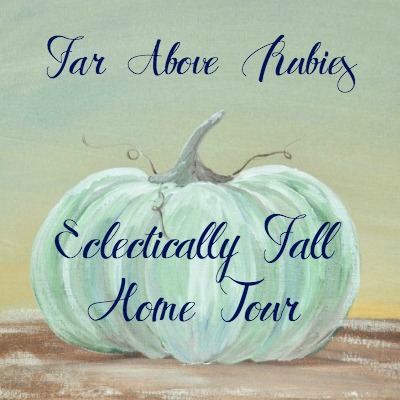 Now let's go into Sandra's house, the Old Silver Shed, and tour her Cape Cod home where she takes a minimalistic approach to fall decorating and proves that less really is more.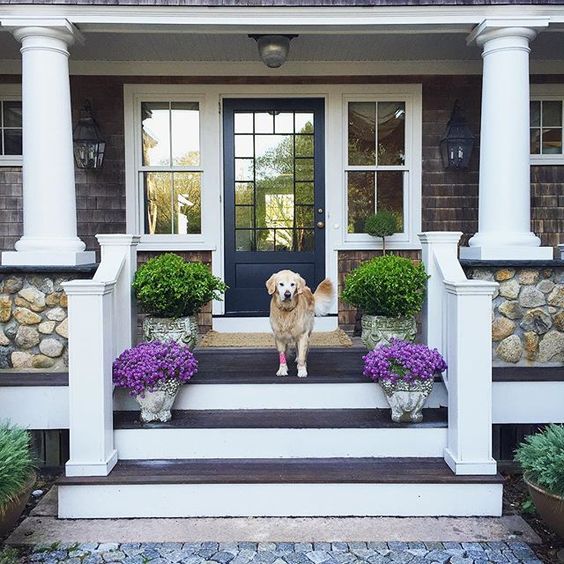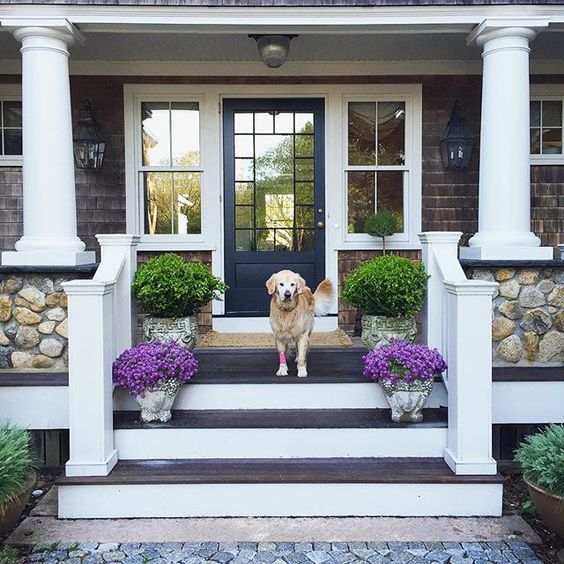 A basket of kale mixes with hydrangeas for a welcoming front porch.
Neutrals are warmed up with a fur hide on the modern chair.
A cozy throw and chunky pillow make this the perfect place to curl up and stare at the amazing view.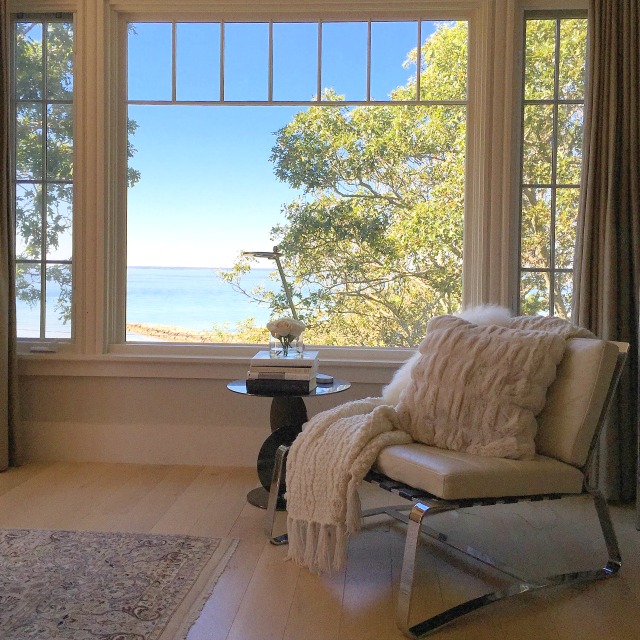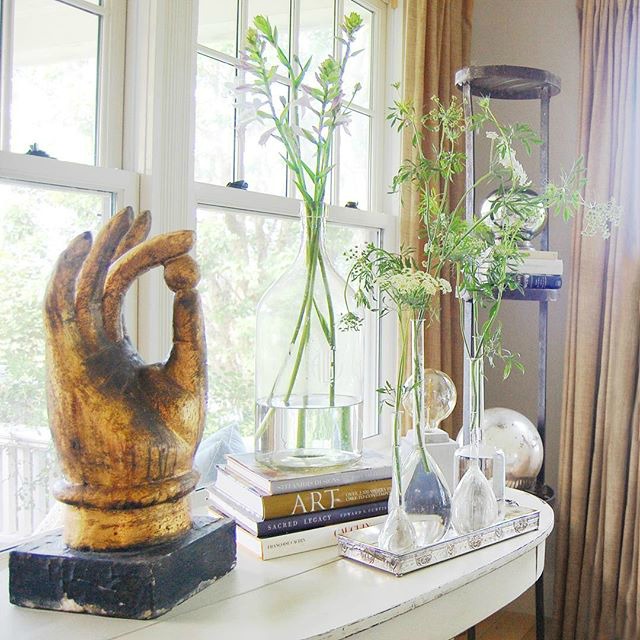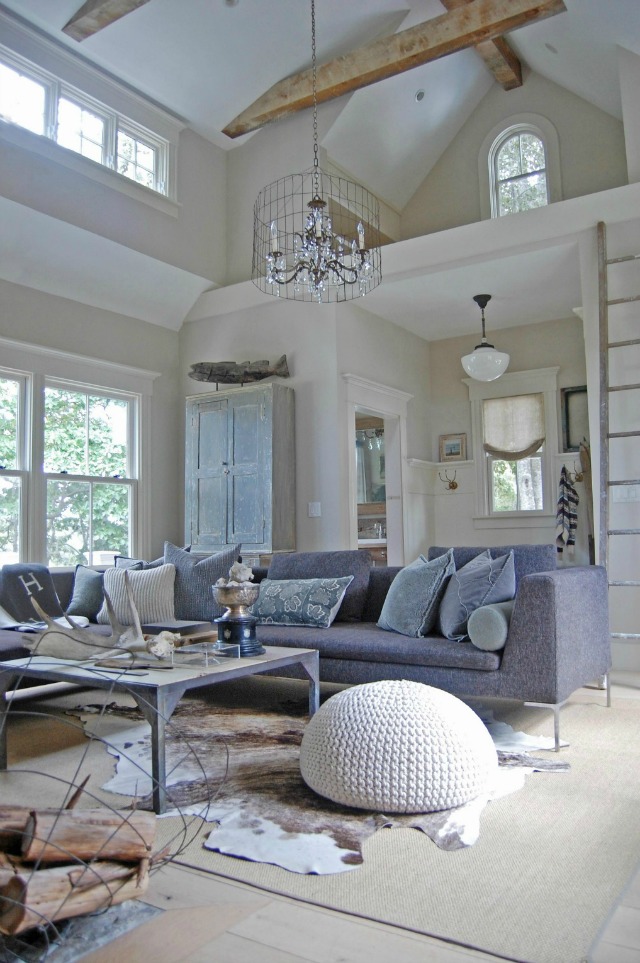 A few feathers in a jar and a pair of old wooden skis in the back entry are a subtle nod to fall.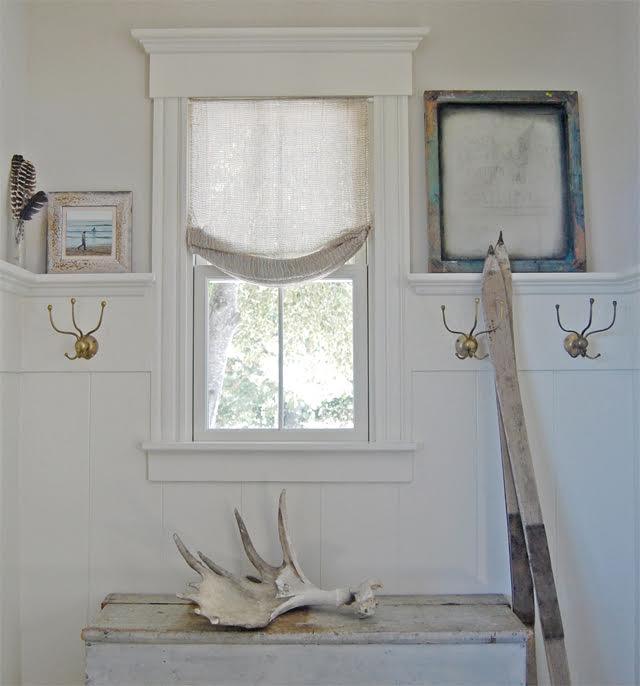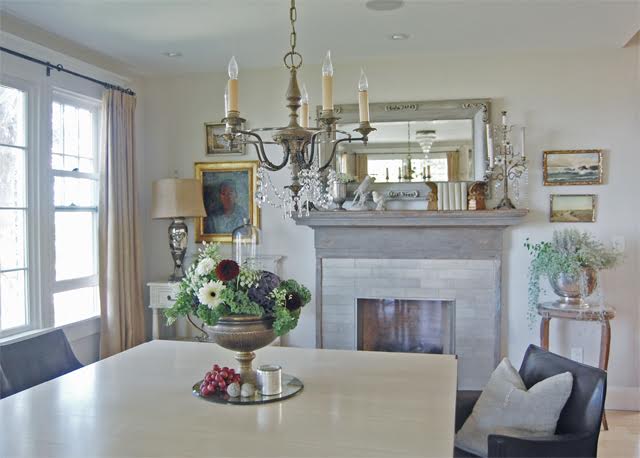 A kale and floral centerpiece on the dining room table makes it company ready.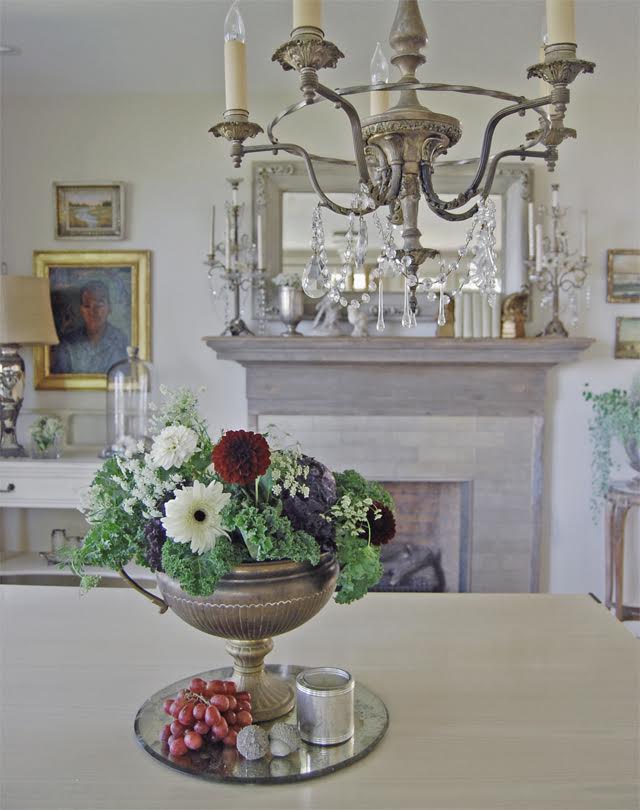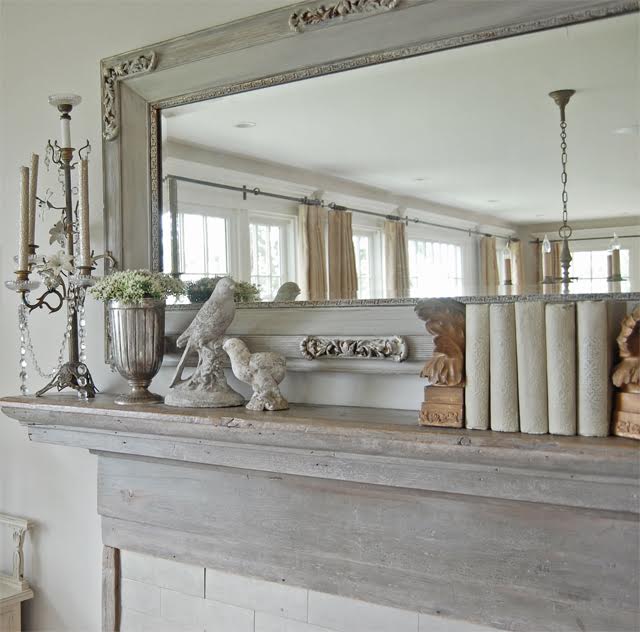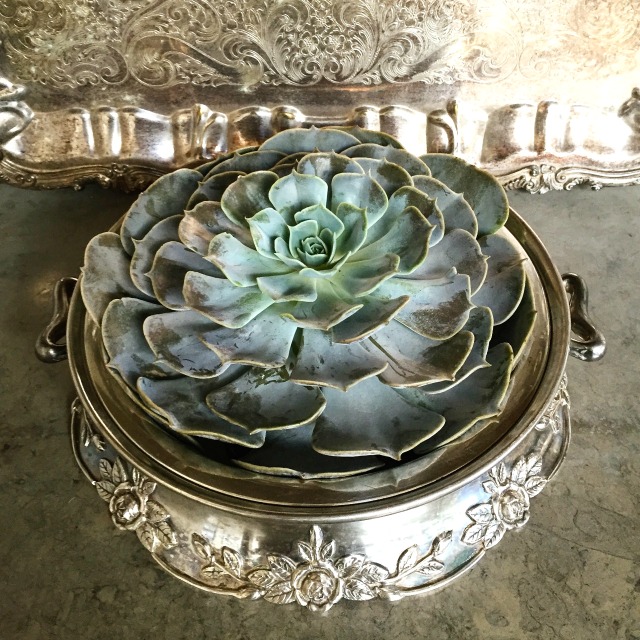 Feel like you're being watched? I love this collection of portraits in the bathroom.
A stack of mismatched towels is ready for guests.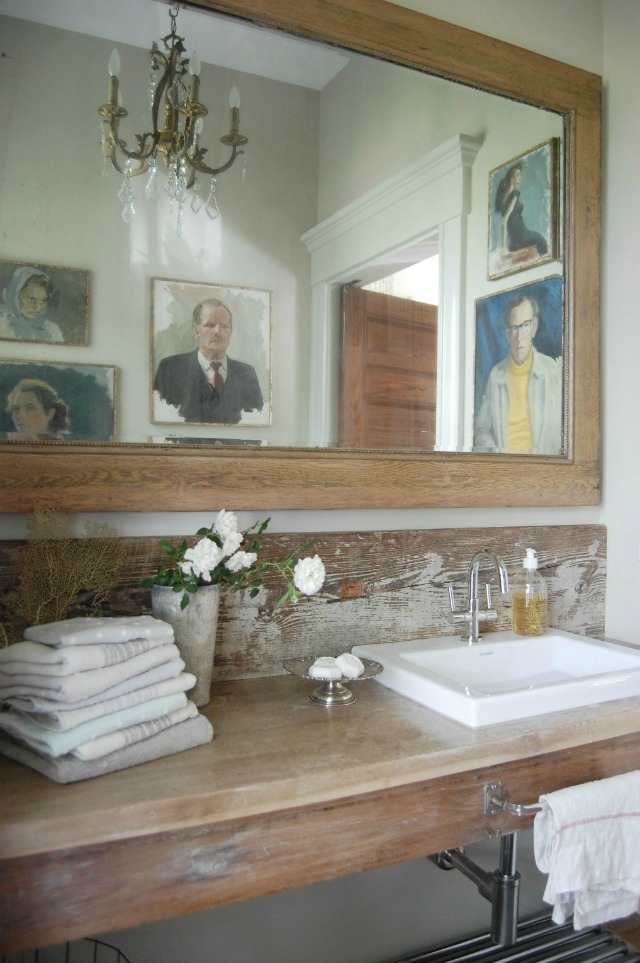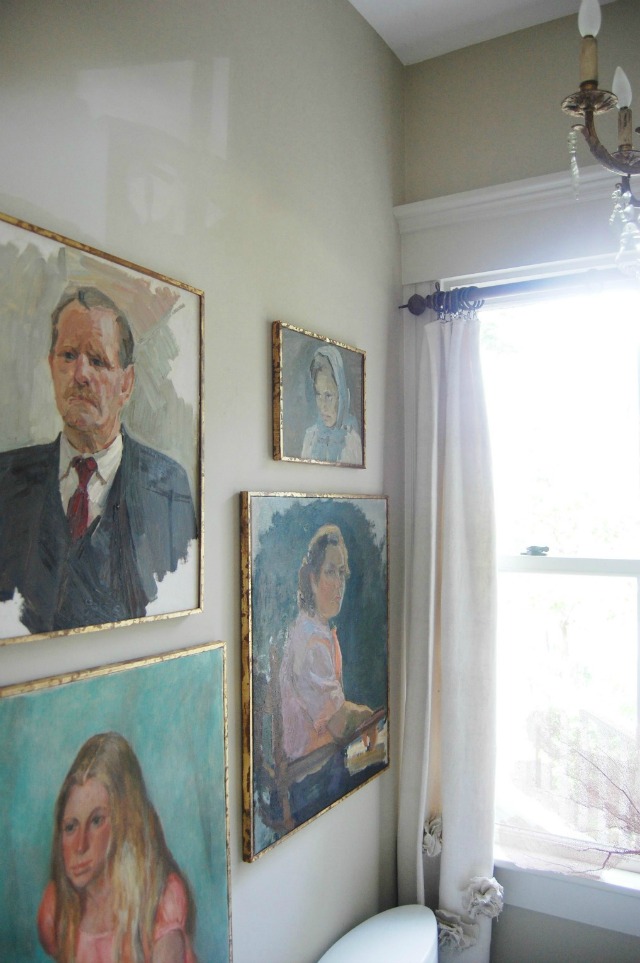 Warm wood, brass and sheepskin add interest to a white bathroom.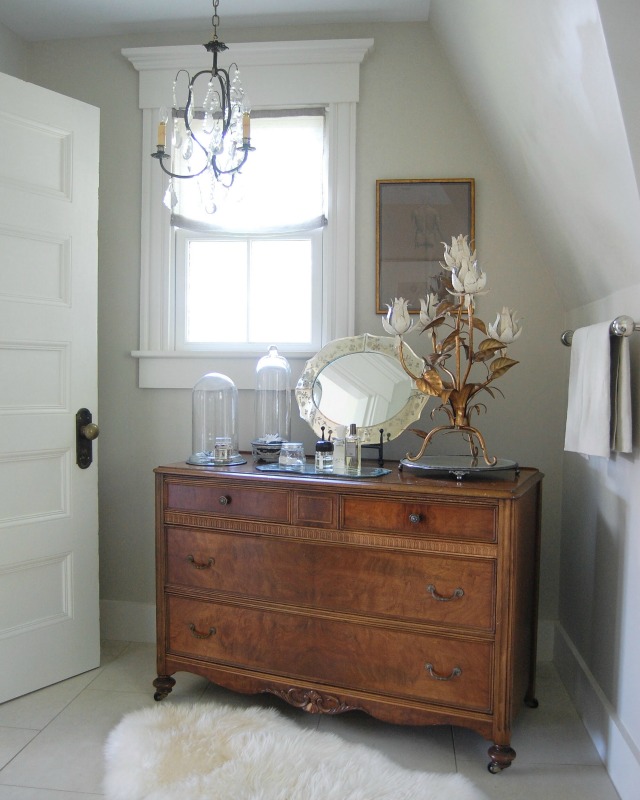 Limelight hydrangeas are still in bloom.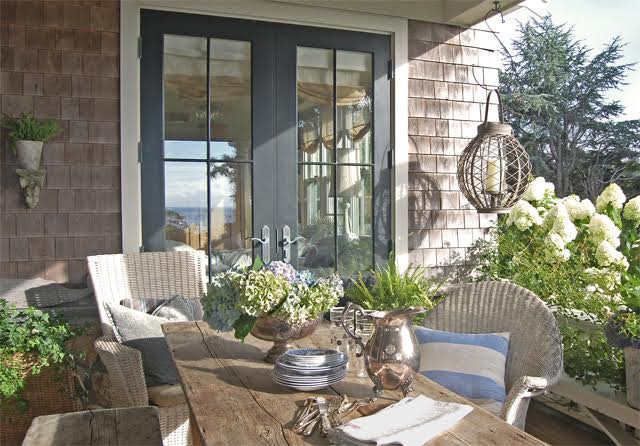 I love how Sandra adds kale to her summer blooms as she transitions into fall.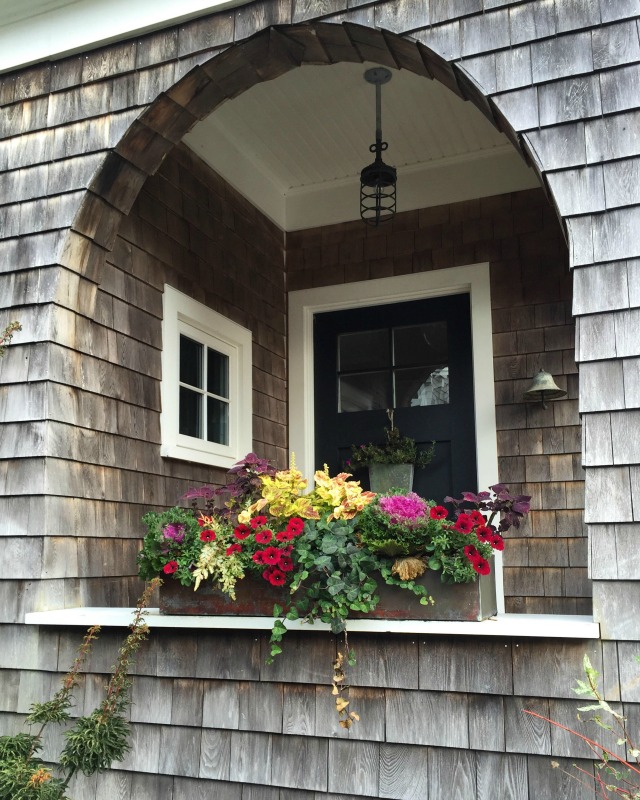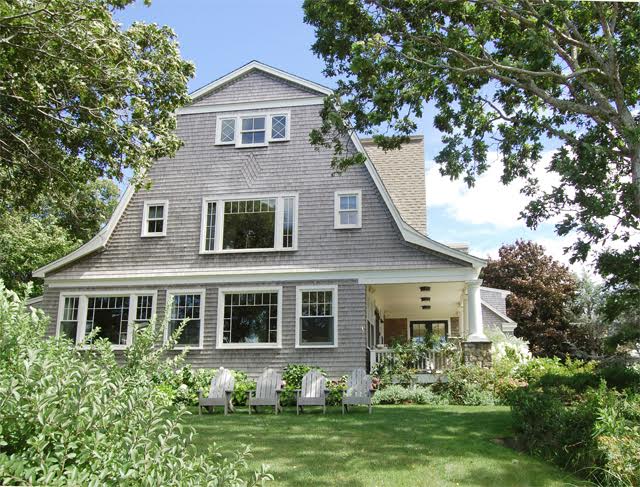 You can follow along with Old Silver Shed on Instagram to see more of her gorgeous home.
Start the Eclectically Fall Tours from the beginning with my home tour.