Eclectically Fall Home Tour – Old Silver Shed
Today's Eclectic Home Tour of  Sandra's house of Old Silver Shed is a minimalistic, farmhouse, coastal dream home! She shows us that less really is more.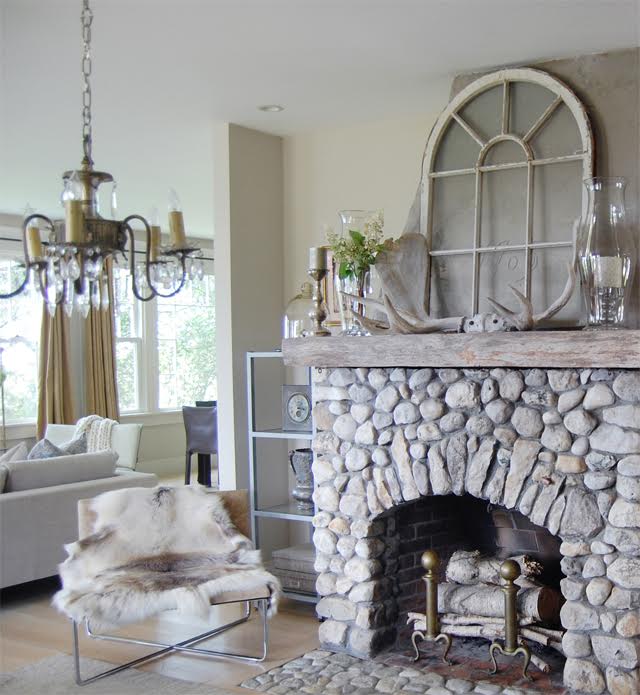 The front porch is so welcoming with columns, a glass door, and of course the world's cutest golden retriever.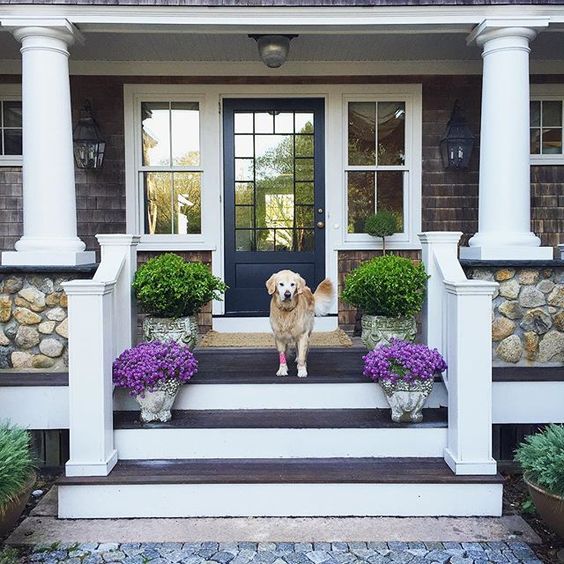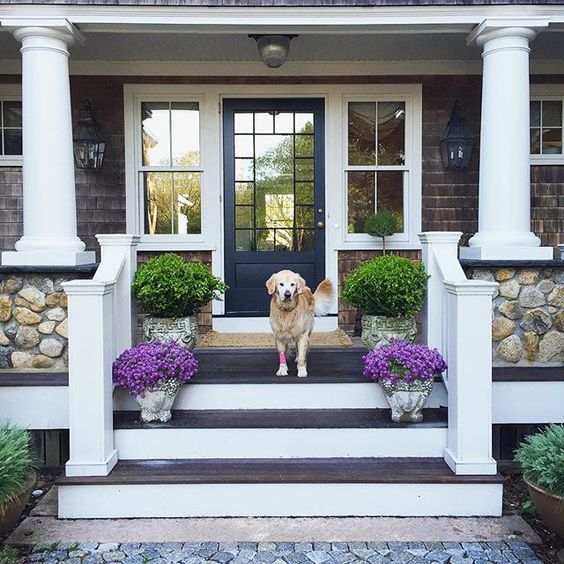 A basket of kale mixes with hydrangeas for a welcoming front porch and the bold black front door pops against the cedar shingles.
Neutrals are warmed up with a fur hide on the modern chair and the stone fireplace is a stunning focal point.
A cozy throw and chunky pillow make this the perfect place to curl up and stare at the amazing water view.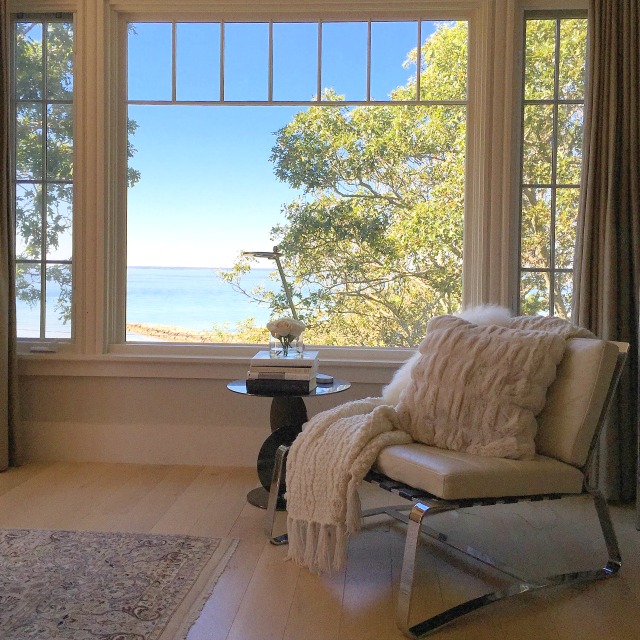 I love the eclectic art and accessories scattered throughout the home.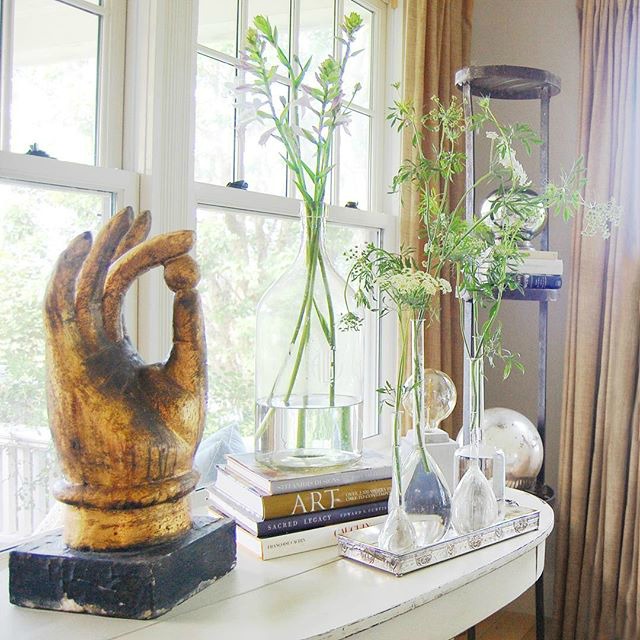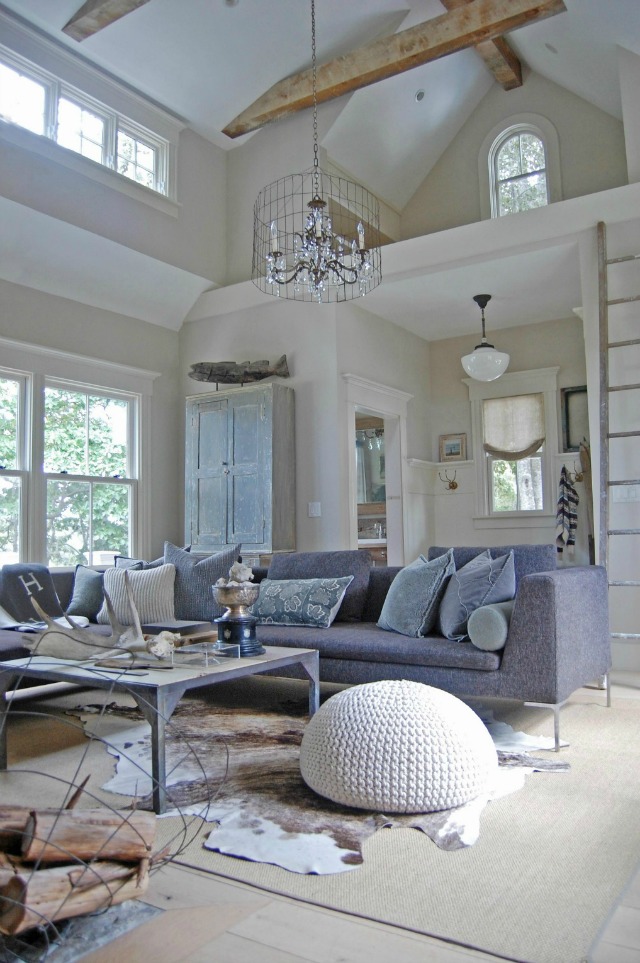 A few feathers in a jar and a pair of old wooden skis in the back entry are a subtle nod to fall.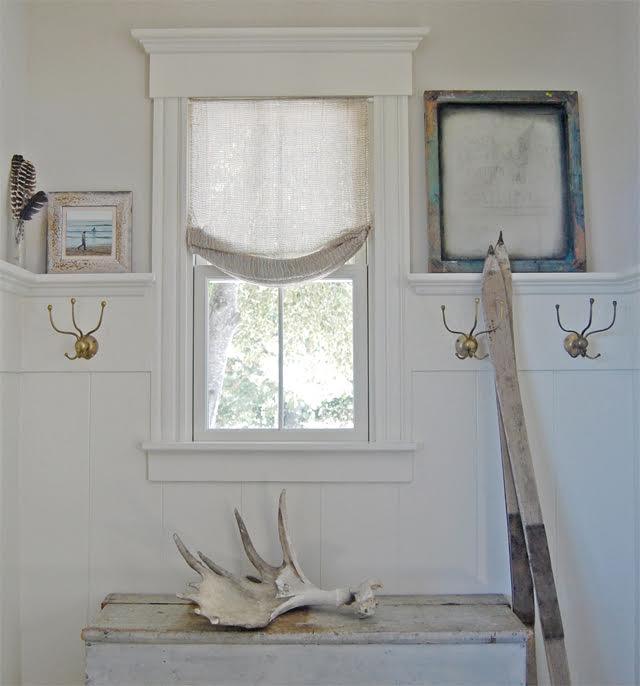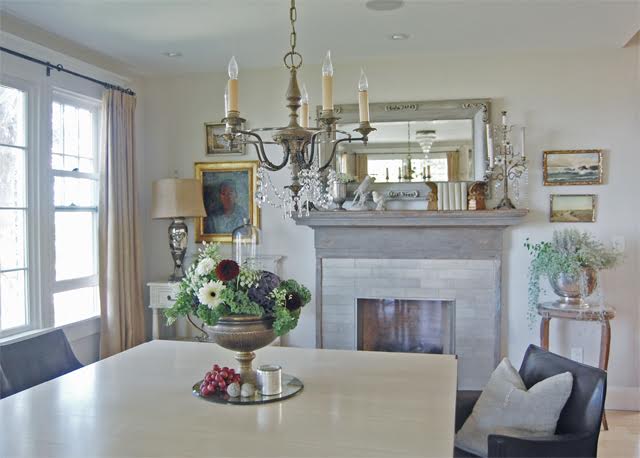 A kale and floral centerpiece on the dining room table makes it company ready.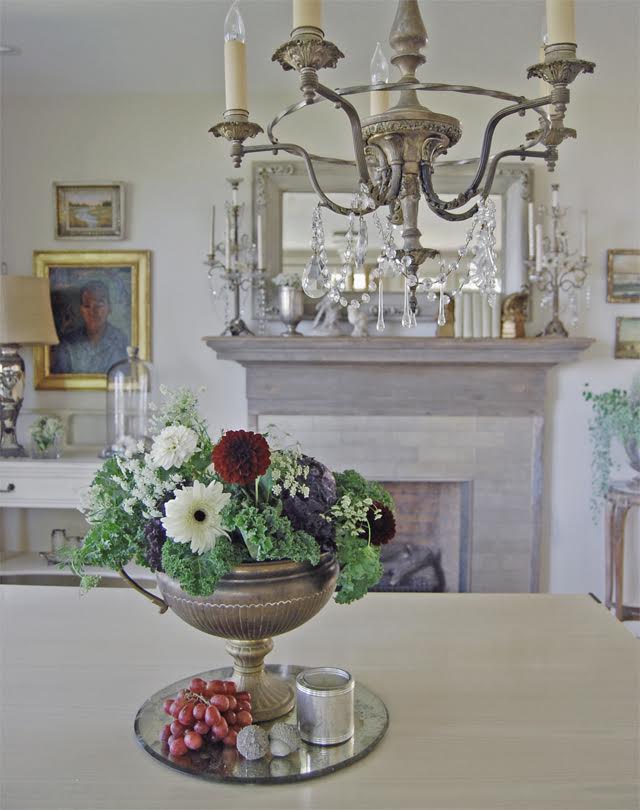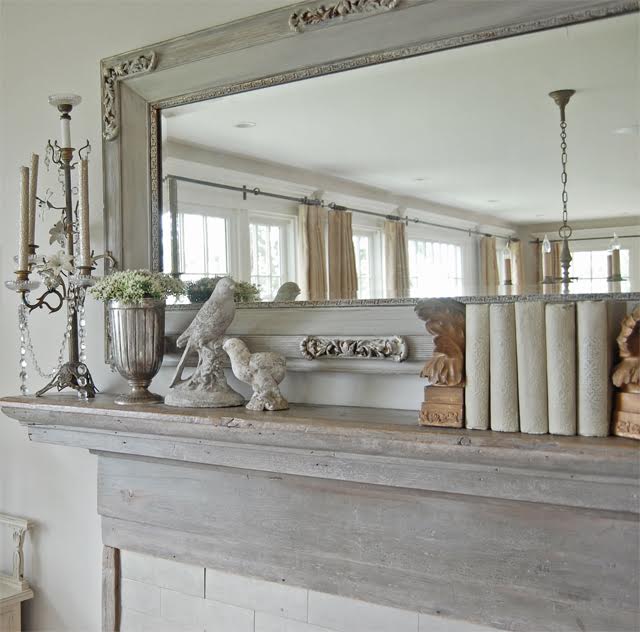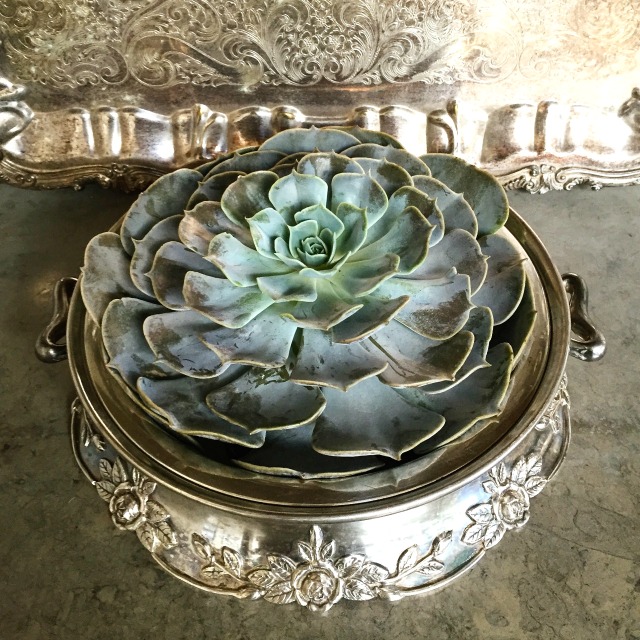 Feel like you're being watched? I love this collection of portraits in the bathroom and a stack of mismatched towels is ready for guests. The weathered wood mirror frame and vanity add a rustic touch to the space.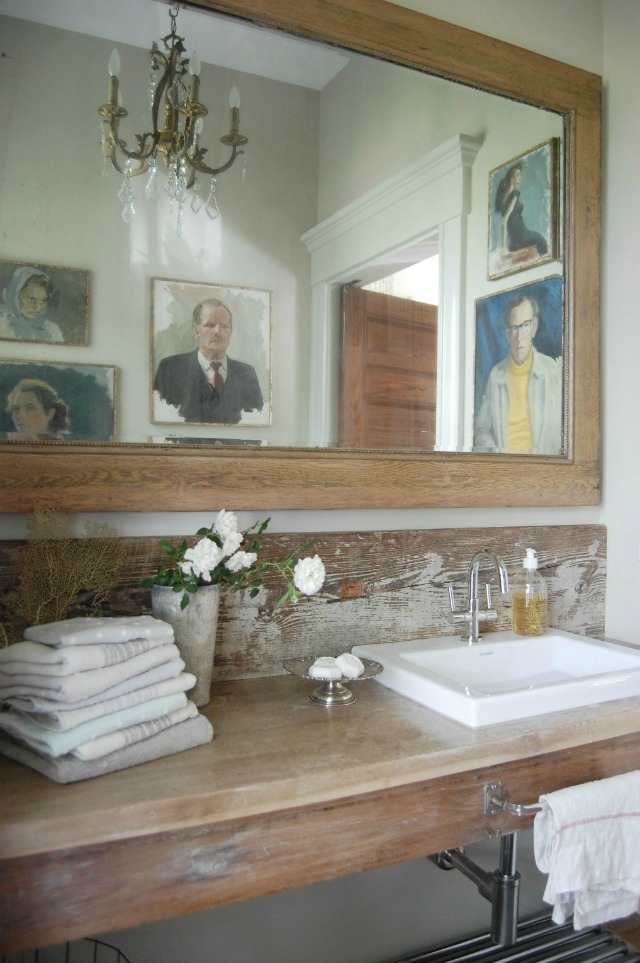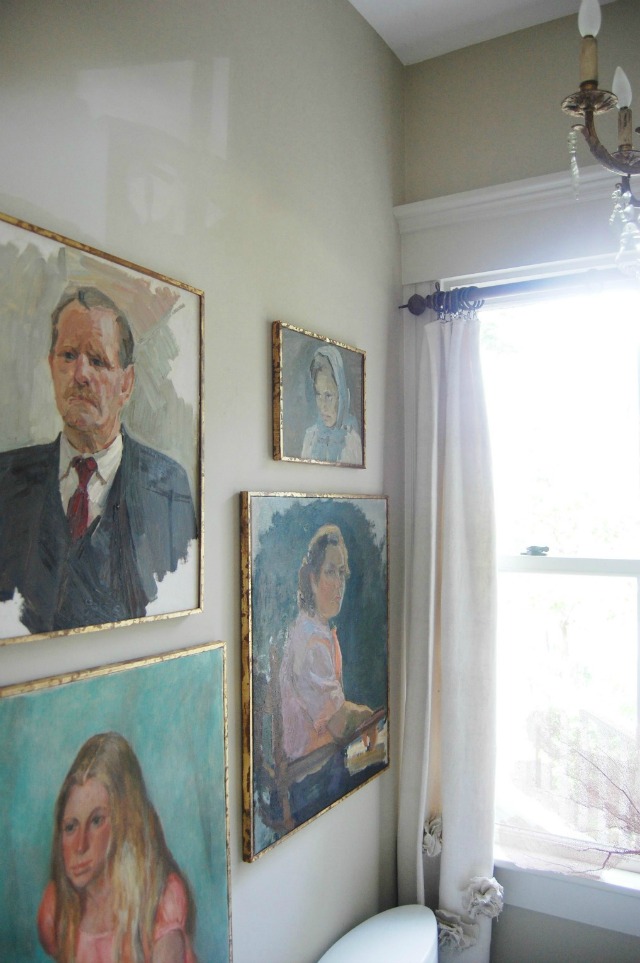 Warm wood, brass and sheepskin add interest to a white bathroom.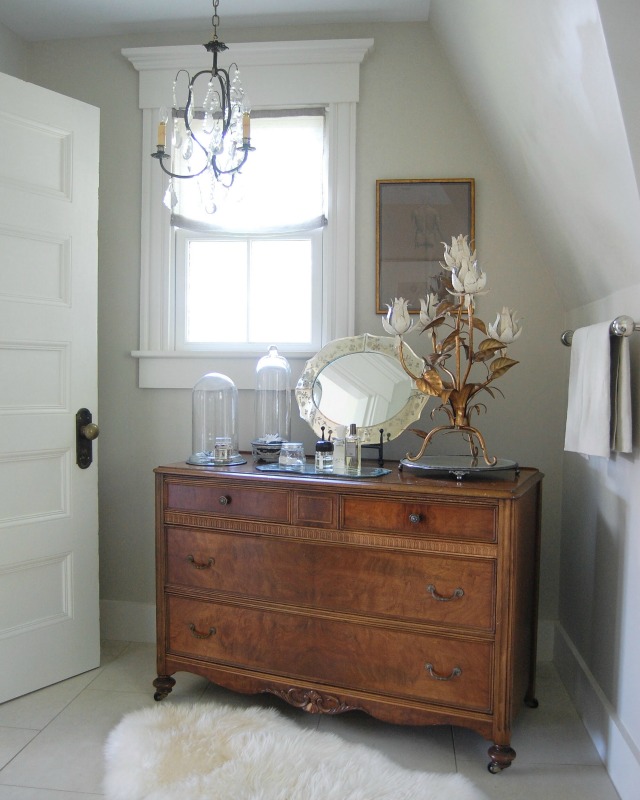 The landscaping is filled with hydrangeas and these Limelight hydrangeas, with their huge blooms, are the star of the show.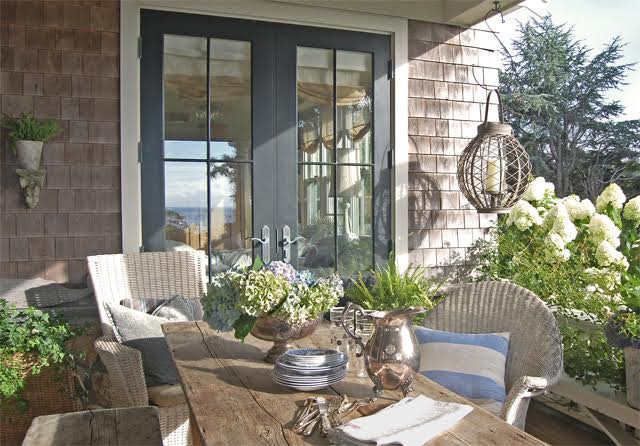 I love how Sandra adds kale to her summer blooms as she transitions into fall.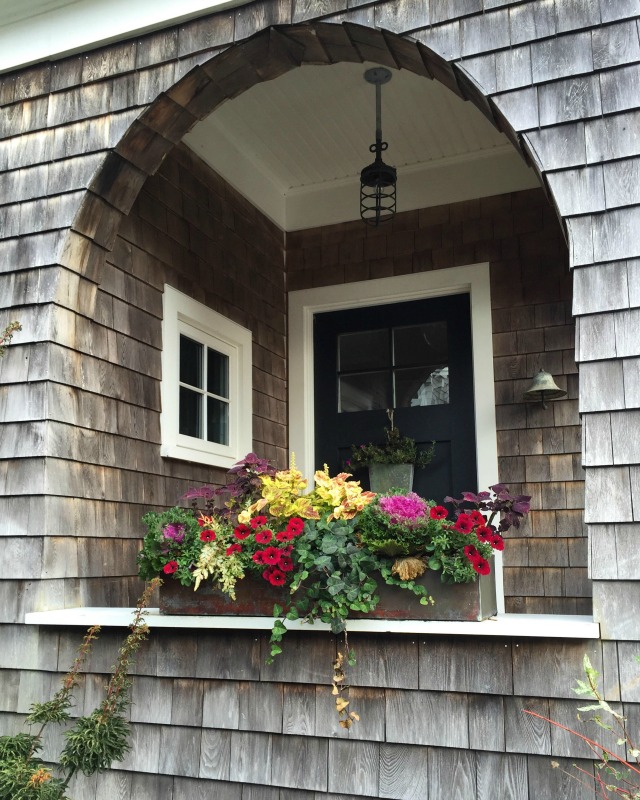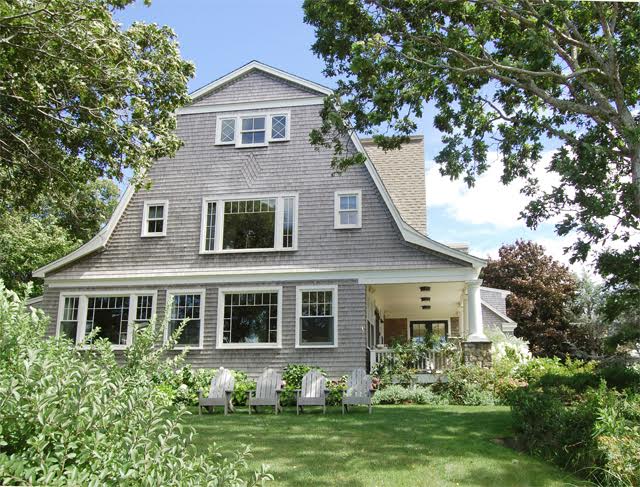 You can follow along with Old Silver Shed on Instagram to see more of her gorgeous home.