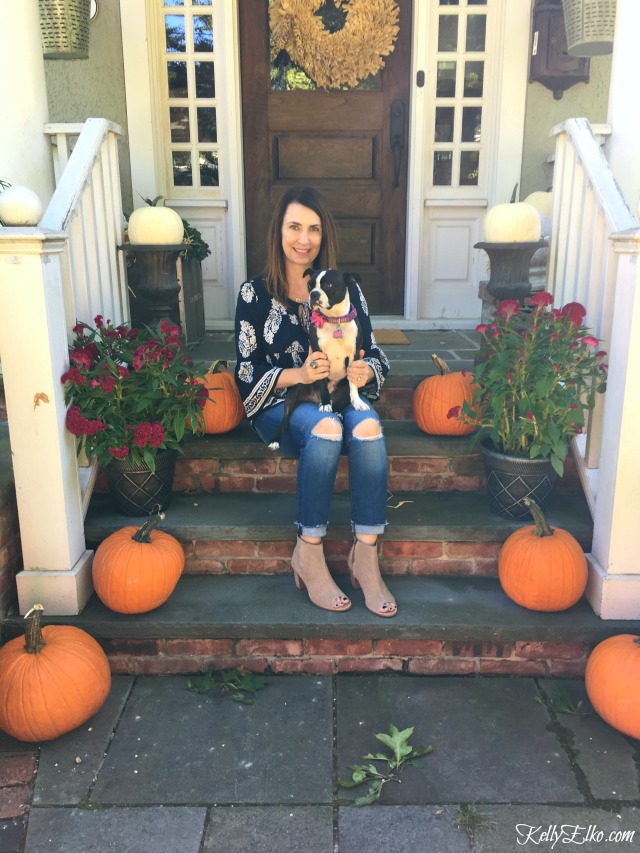 I was so excited to have Good Housekeeping come to my house yesterday to film my fall home tour including some of my favorite decorating tips and tricks.
Viewers were able to ask questions which I answered live! Feel free to leave your own questions or comments here.
Caution: one awkward moment when one guy asked me how big my rack was!
Come on in …
See my full Fall Home Tour.