Halloween House Tour – Enter if You Dare!
Welcome my pretties!
Enter if you dare.
Or shall I say Keep Out!
Would you take candy from this lady?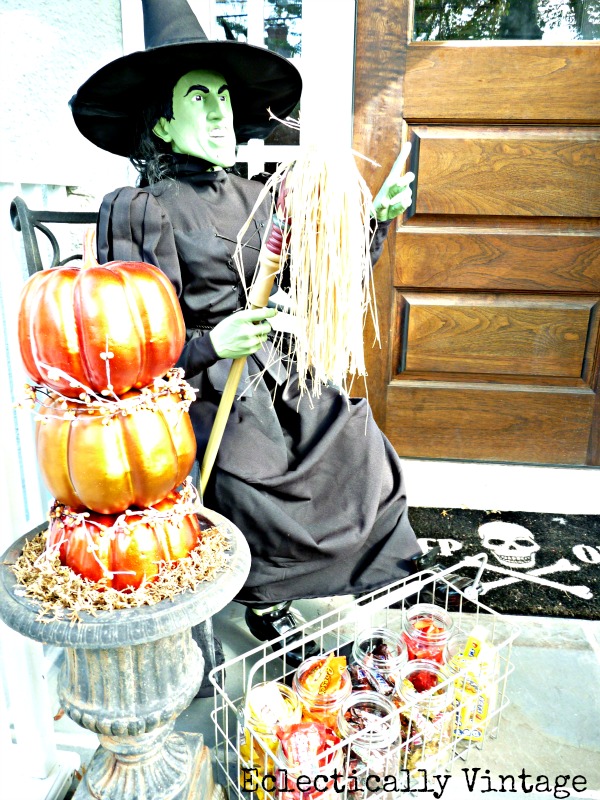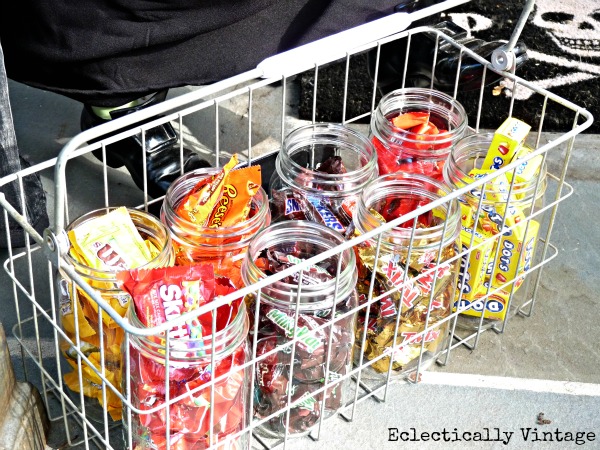 Make your neighbors skin crawl by creating this Arachnophobia Spider Wreath for your front door.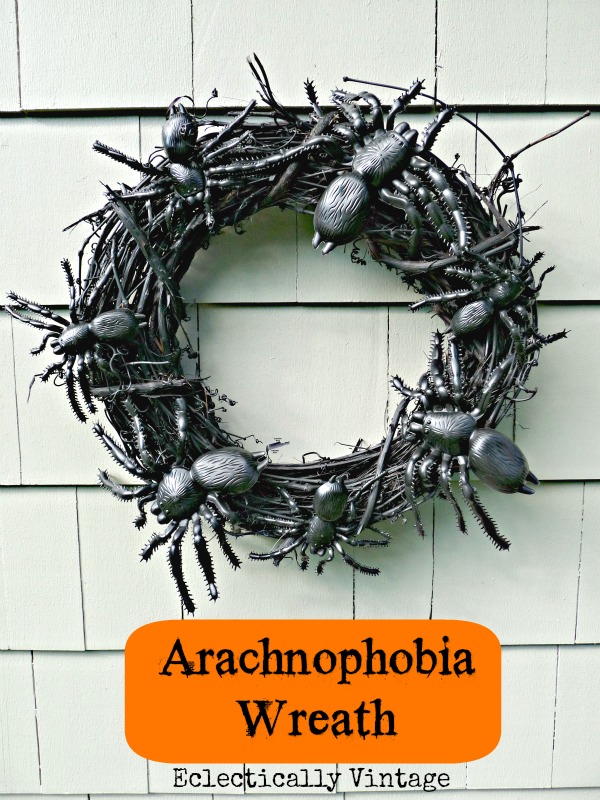 My witch loves bling so my DIY Copper Jack O'Lantern is right up her alley.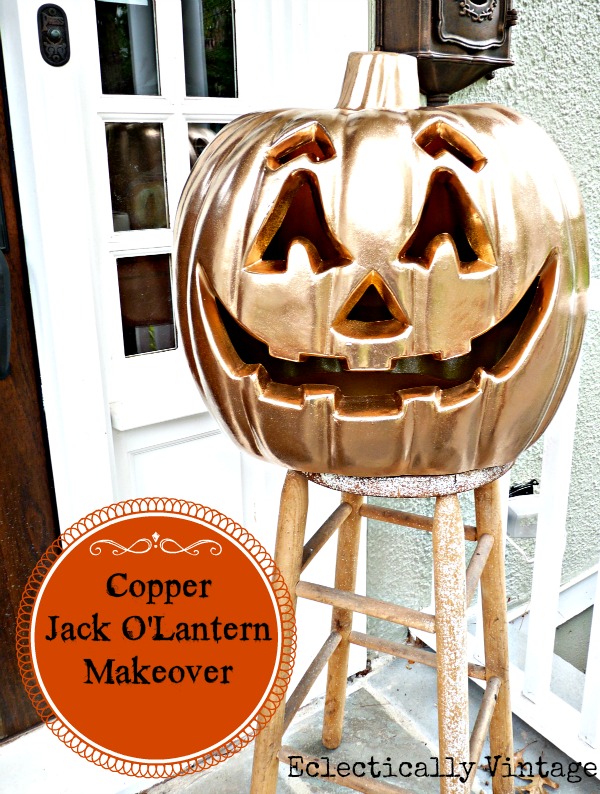 Watch your fingers boys and girls because I'm a real Fan of Halloween.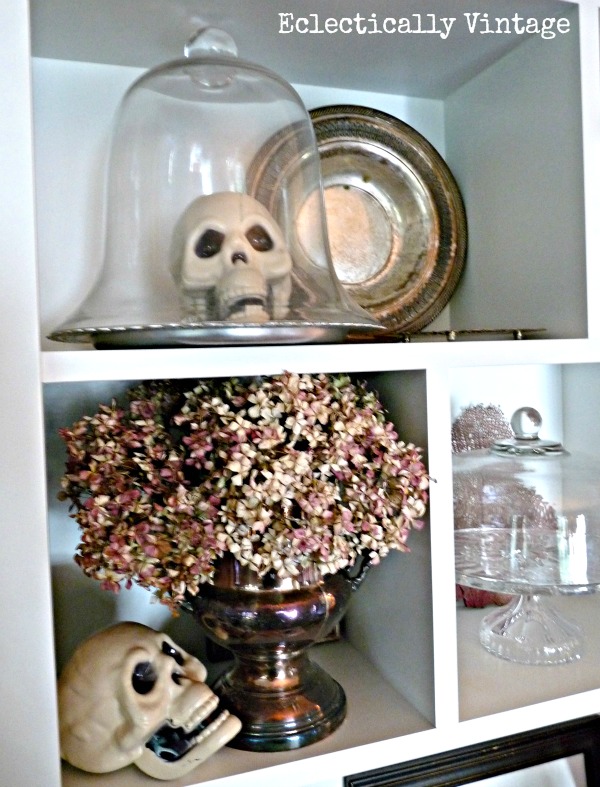 Your guests may lose their appetite when they sit down at this  Spider Table.
We'll be sipping A-positive in these unlucky 13 wine glasses.
Even my Halloween Mantel is decked out in cobwebs instead of the usual dust bunnies.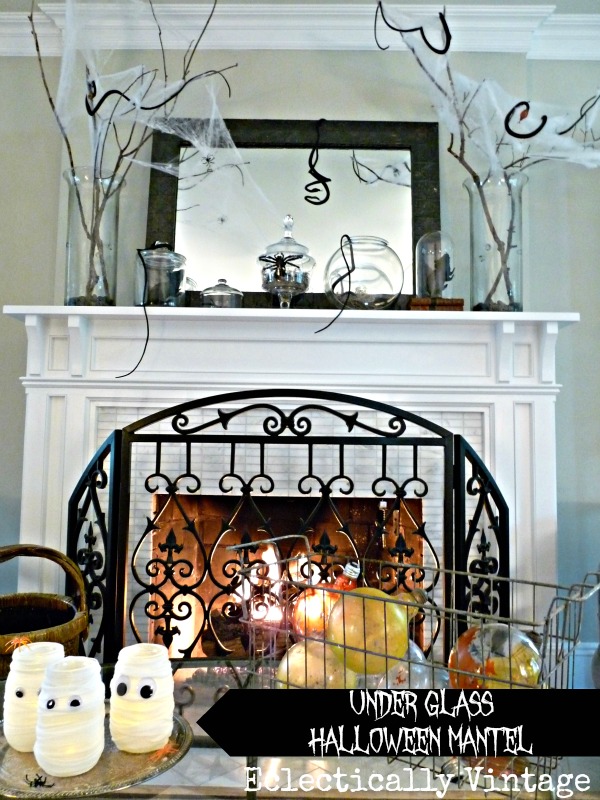 I've really come unraveled over these Mummy Votives and they're a cinch to make.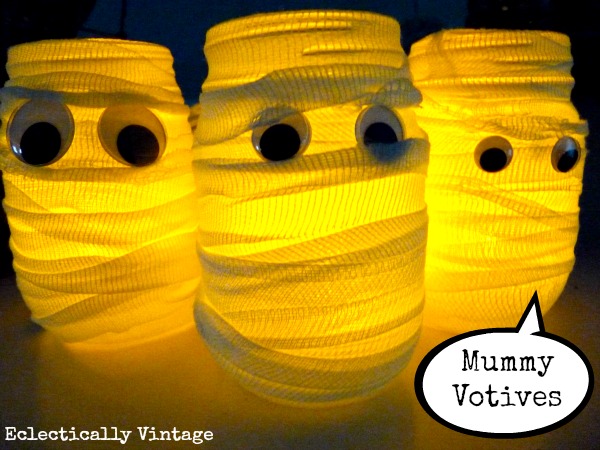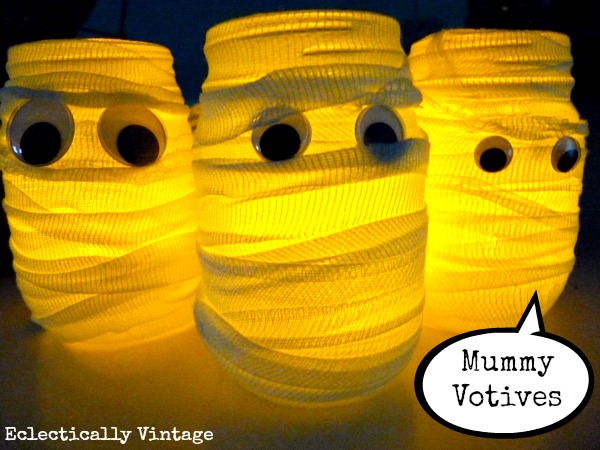 Owls Pop-Up from a book of spells.
It's not all gore at my house.
Clementines turn into pumpkins at the stroke of midnight …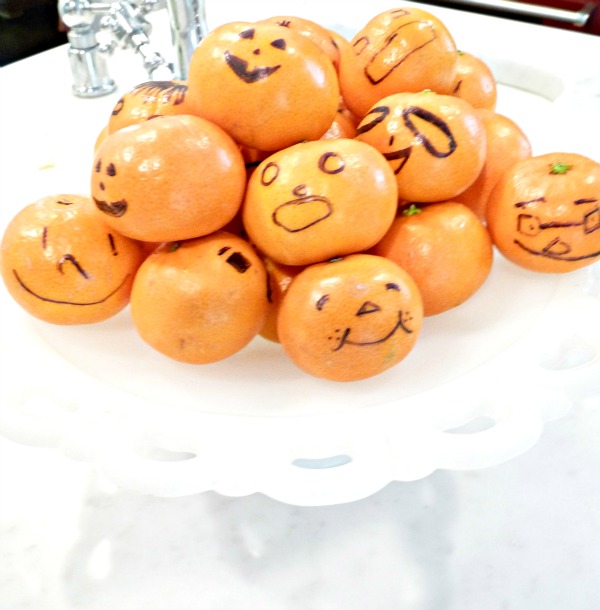 cheap plastic pumpkins are transformed into planters …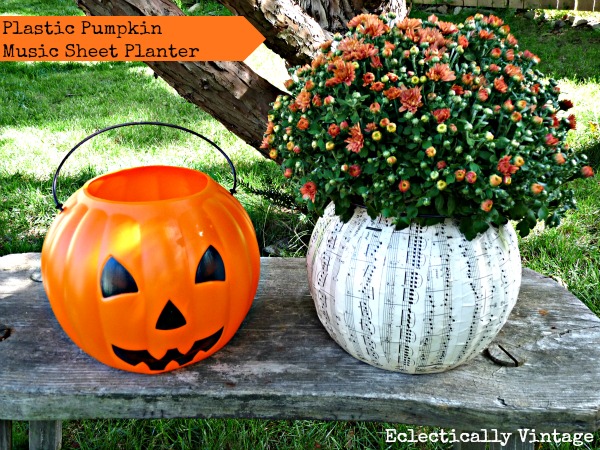 and a giant fairytale pumpkin sits on the chopping board.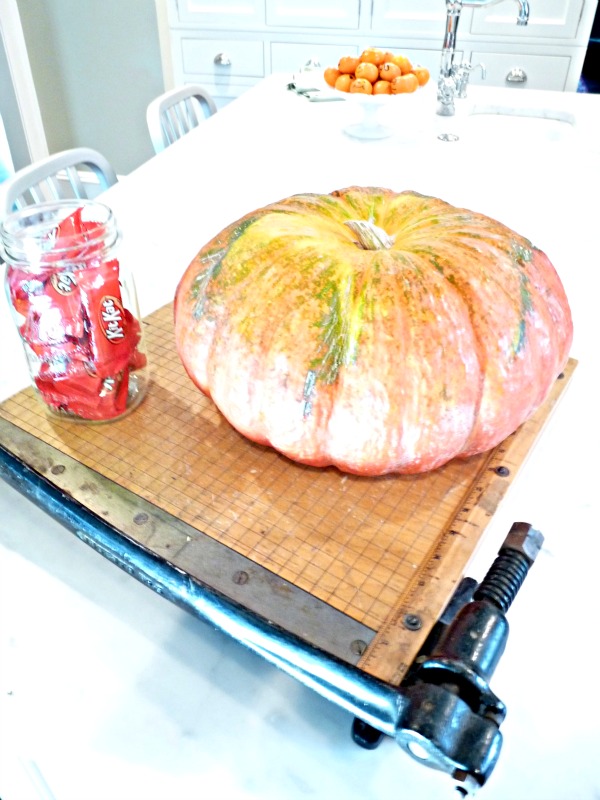 You may leave now …
but remember to sleep with one eye open.
This is a Halloween House Hop so if you are brave enough, I dare you to enter the next two doors …