Exceptionally Eclectic #4 – So Chic Shed
This frigid weather has me dreaming of spring and I can't wait to get outside and start planting.
So when I spotted this garden shed (it's more like a miniature house – crystal chandelier and all!) of Christie's at Three Pixie Lane, I wanted to track it down and move right on in!  Since there are laws against that, I decided against such rash actions and am now content to live vicariously through these amazing pictures.
The chandelier is rigged to a pulley system that Christie lowers when she's in the mood for candlelight – love it!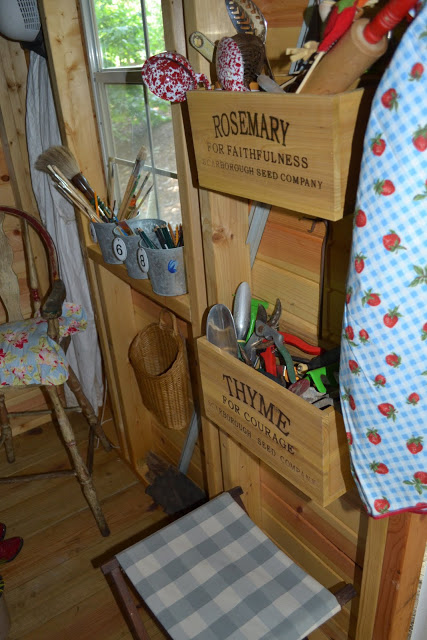 The shed was built by her hubby to 'house' all the things Christie uses for decorating and to be a place to craft, garden, paint … In the summer, when she is at work in the shed, her kids hang out, nap or paint with her.  There's even a small bed for her kids to relax on when mom's a busy bee which was moved to the shed when she realized it was too big for the 
tree house
 (Christie, will you be my mommy!?).
The rest of Christie's South Carolina lake front house is equally amazing so go check out it out!