Exceptionally Eclectic #5 – Lucky Mudroom
She's got equestrian decorating ideas down to a science!
Her heart skipped a beat when she first saw the red cottage in Norway, where Trine is from.
Although it was farther from civilization than she had planned, the 
Cottage of Vinnord
 called to Trine and she had to have it.
I can certainly see why!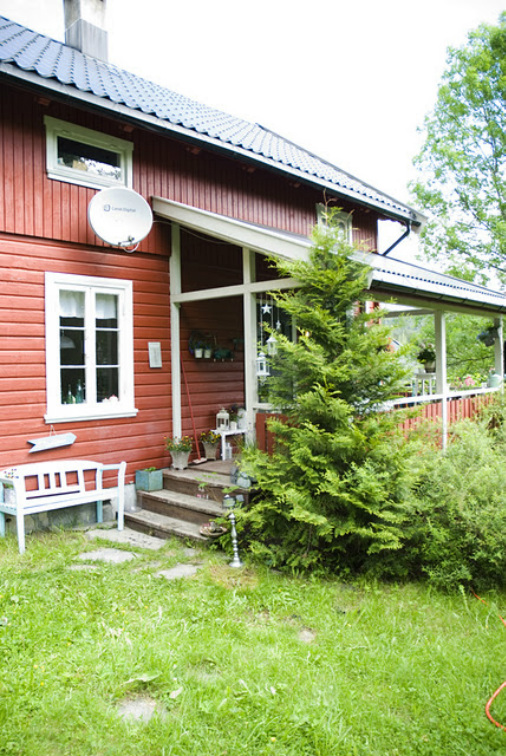 Trine has worked wonders as can be seen from her mudroom renovation.
Dark and dreary is now soothing and her love of all things equestrian shows.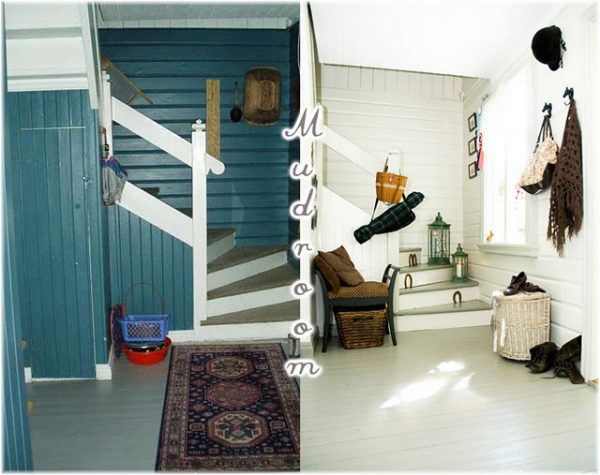 Love the horseshoes on the stair risers – they have obviously brought good luck to this renovation.
The iron horse hooks and riding helmet are not just for show – this gal is a real equestrian!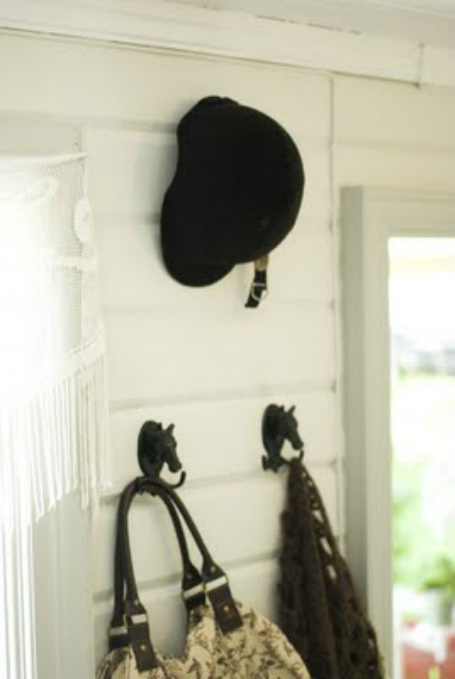 Visit Trine at 
The Cottage of Vinnord
 to see more of her fabulous Norwegian cottage and her pony and kitties too.