Remember the cute "Love Is" boy and girl from the 70's?
I loved those little cartoon cuties and even had a Love Is drinking glass when I was a kid!
This year, I decided to create a Love Is Valentine Wreath!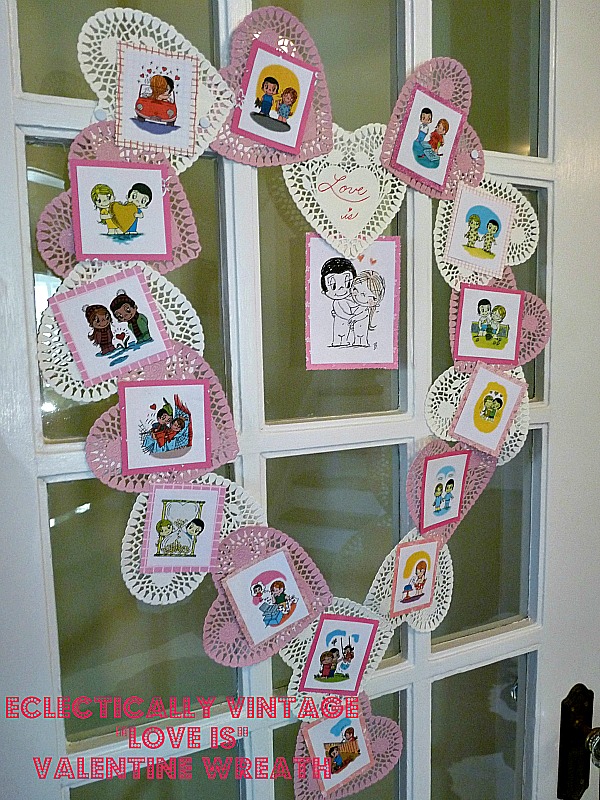 The creator, Kim Casali, began the series for the Los Angeles Times in 1970 with black and white cartoons of the cherubic little boy and girl, each with a Love Is saying like "Love is tickling his nose with a piece of grass". In 1978, she passed the reins to Bill Asprey who began drawing the cartoons in color.  He's still going strong and new comics appear daily at 
Go Comics
.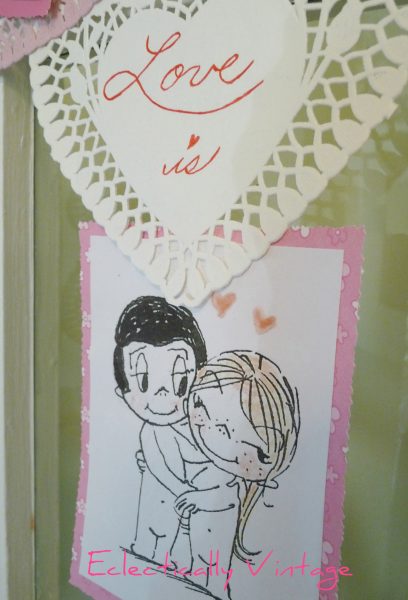 I printed out pictures of the cartoons and used a glue stick to attach them to a few patterns of pink scrapbook paper that I trimmed with deckle edge scissors.
Then I formed the heart doilies (from the Dollar Store) into the shape of a big heart and attached them with the same trusty glue stick.
The cartoons were stuck onto the hearts last and on the center heart, I wrote "Love Is" with a red pen.
Simple and so cute!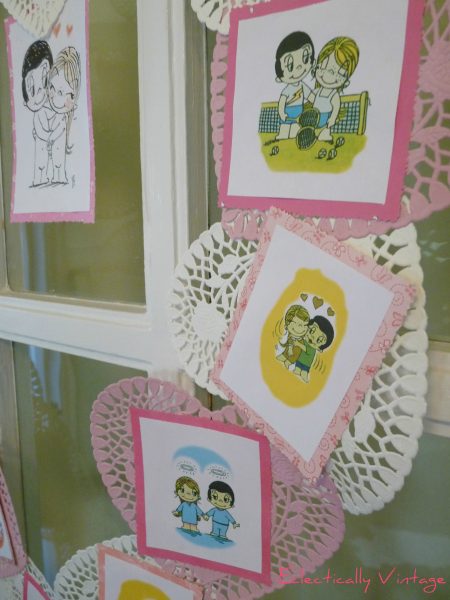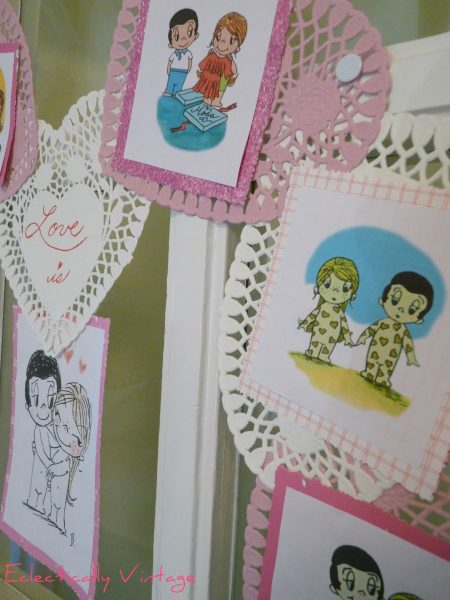 The wreath hangs on an old french door in my foyer.