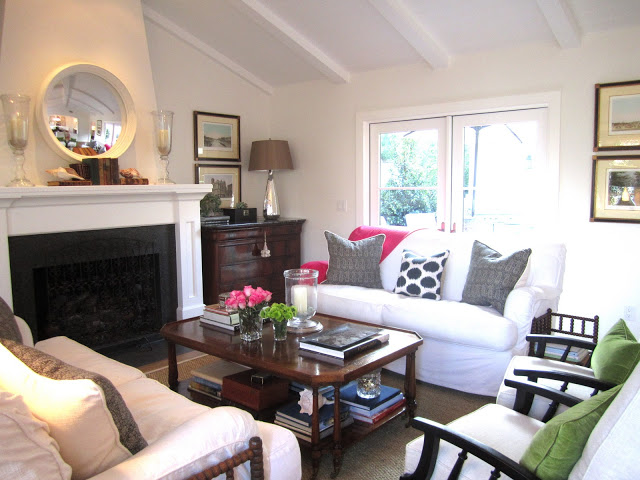 Did you know I dream of moving to California one day?
From Napa to Newport, San Francisco to San Diego, I love the weather, the people, the food, the beach …
Mary Ann of Casual Classic Home is living the life in a cheery retreat near the water.
I love a chandelier in every room of the house.  Oh, and a dutch door isn't to shabby either.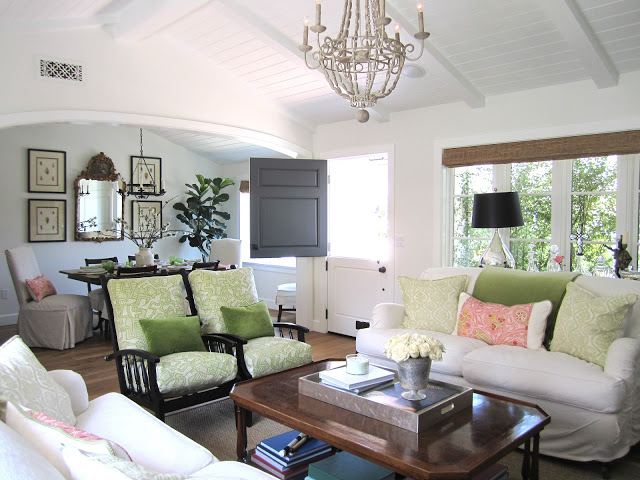 Soaring ceilings, marble counters, farmhouse sink, gorgeous lighting – all add up to the perfect kitchen.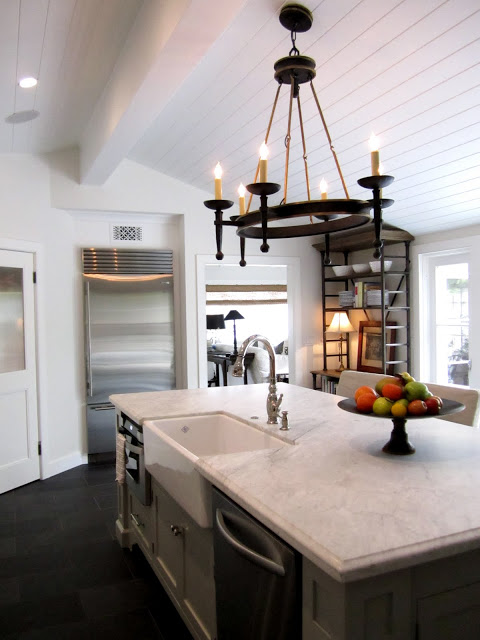 A few glass cabinets show off lots of white.
 A nice place to kick up your feet and chat with the cook while she's slaving over that 8 burner stove.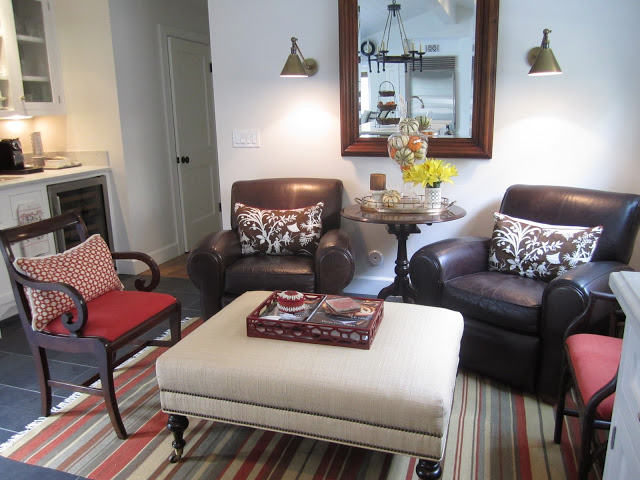 A desk perched in front of a window is perfection – as is the original artwork.
Great use of scale in the dining room (I'll bring the wine).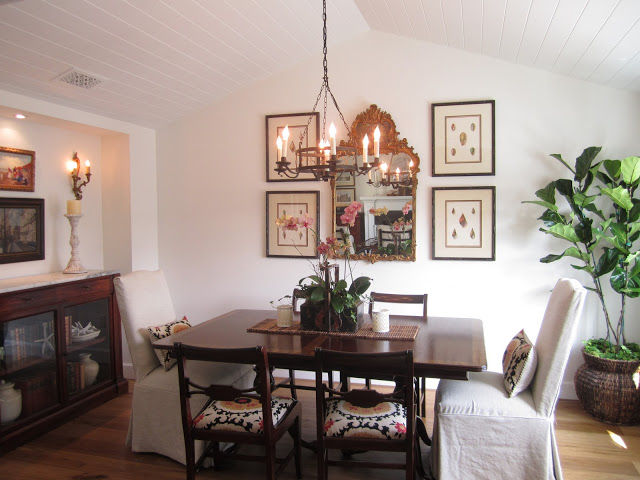 Mary Ann's bedroom is dreamy in whites …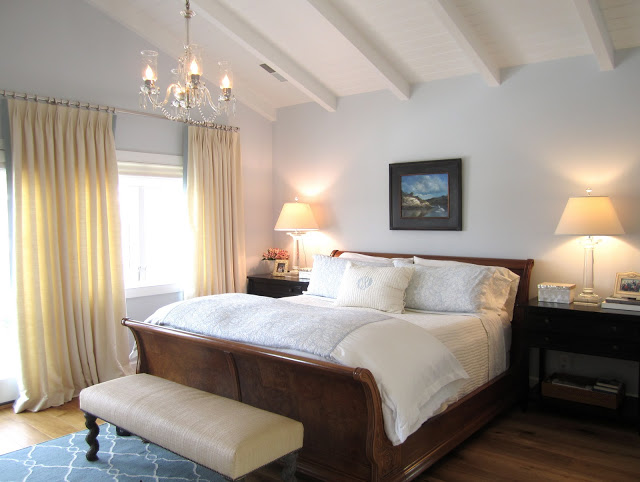 as is her bathroom with a rug to really warm up the space.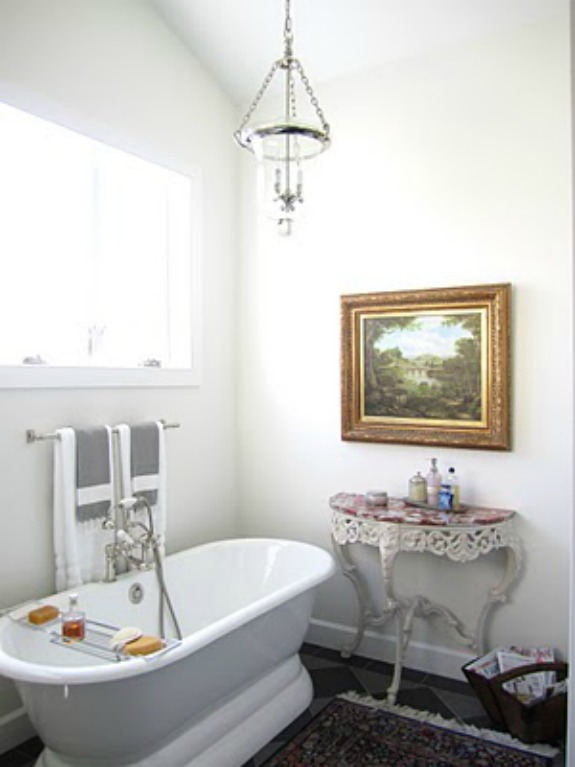 A daughter's room gets some color with pops of pink and everyone knows I love a good plate wall – they're not just for kitchens.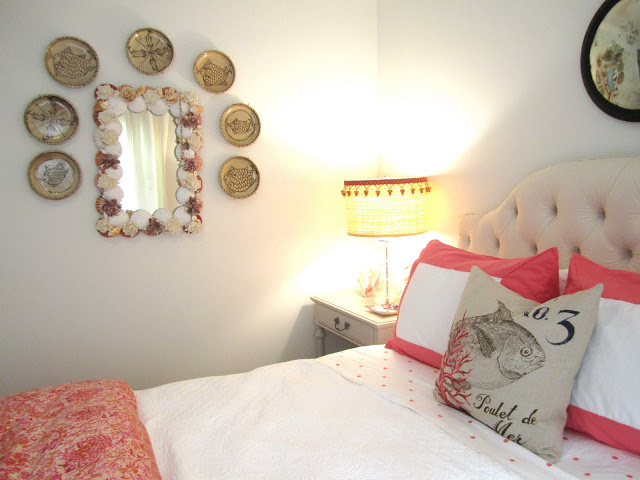 What's California living really all about – the outdoors.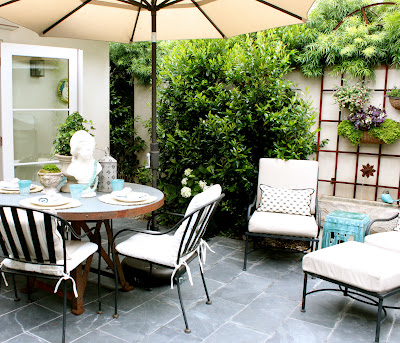 A 19th century French bluestone animal trough turned fountain makes for one very relaxing place to chill – all that's missing is a glass of California wine.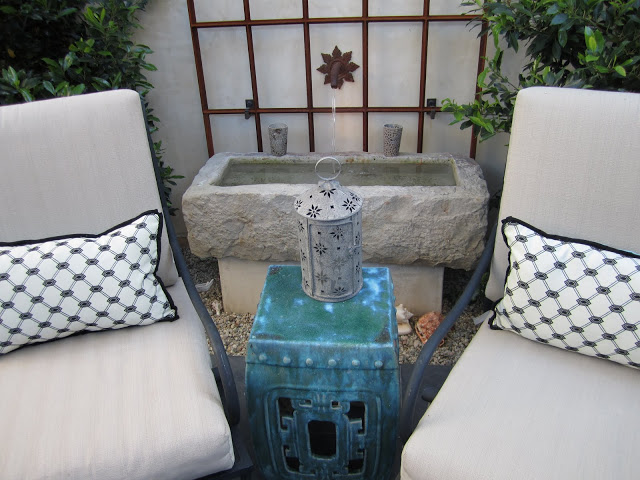 The best part, Mary Ann lives close to this – and is lucky enough to enjoy some amazing parties while cruising the waters!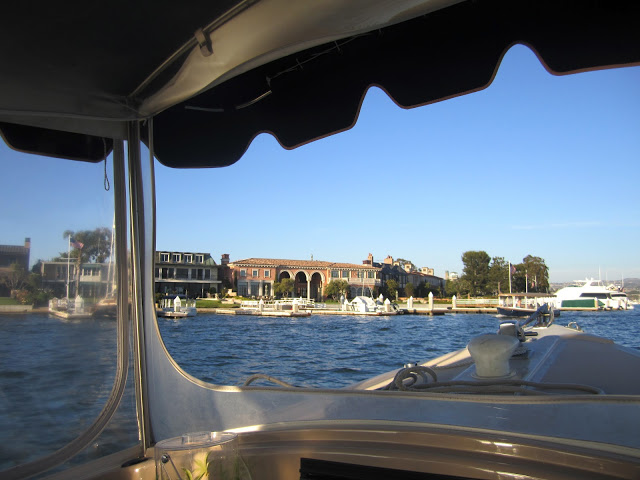 Although she's 3,000 miles away, I'm happy to be able to visit Mary Ann at  Casual Classic Home any time I want.  Hope you'll pay her a visit too.
See all of my Exceptionally Eclectic Home Tours and prepare to be wowed!