Have you ever heard of people writing a letter to a homeowner so they can stand out from the crowd when buying a house?
That's just what Jen of Migonis Home and her husband did when they spotted a charming cape in a seaside town and guess what … it worked!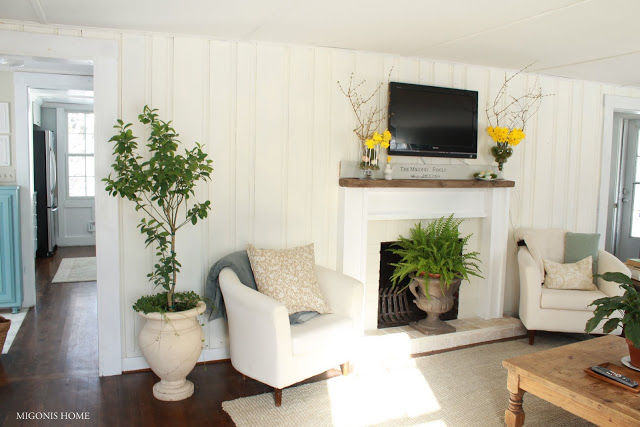 They've been DIYing their way through every room in the house ever since.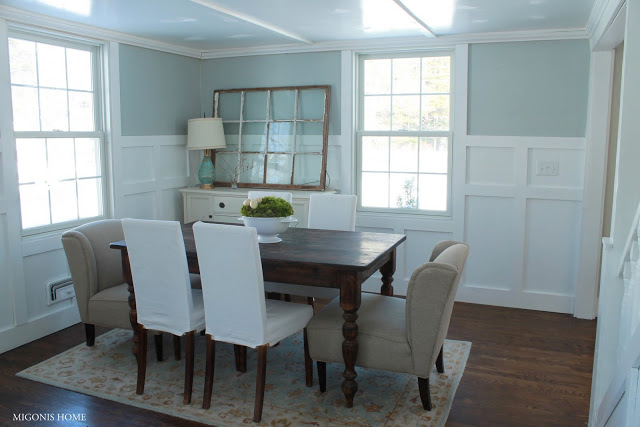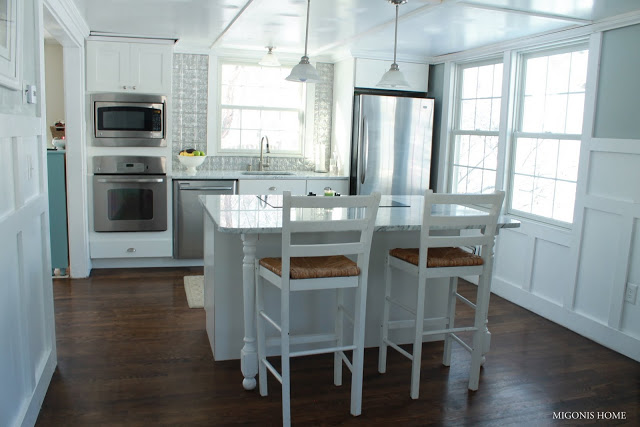 Can't find the perfect curtains?  Do what Jen did and sew shower curtains together for a fabulous window treatment!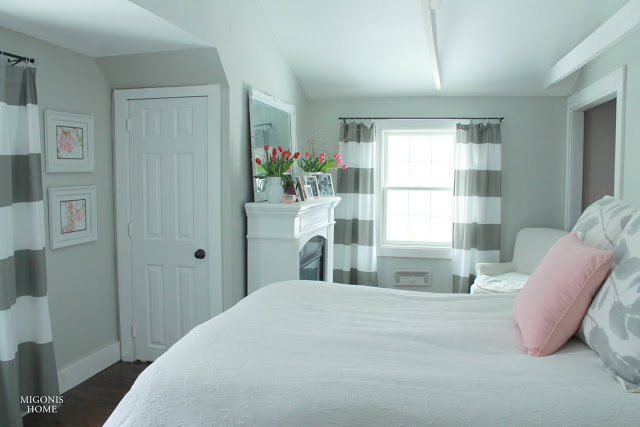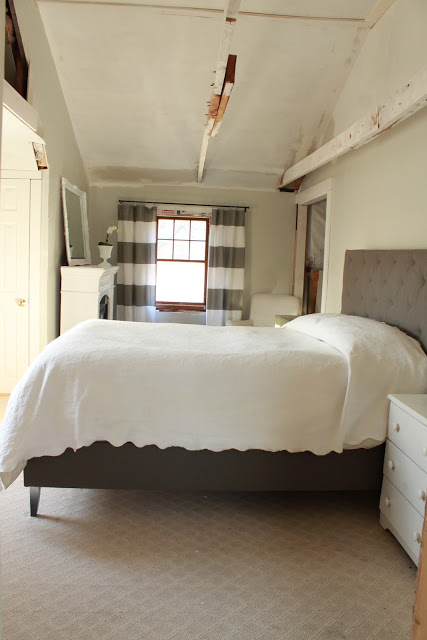 Jen's adorable son gets in on the vintage action.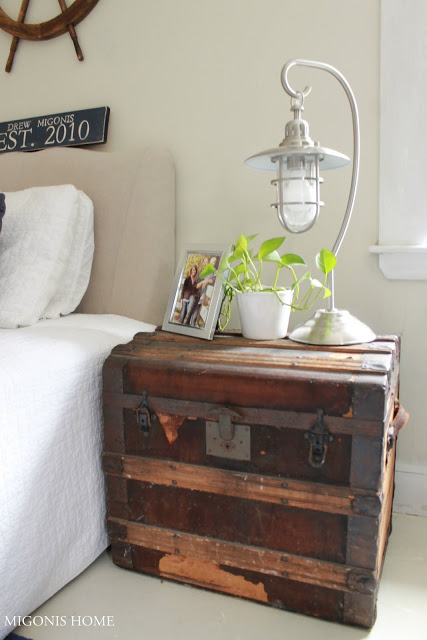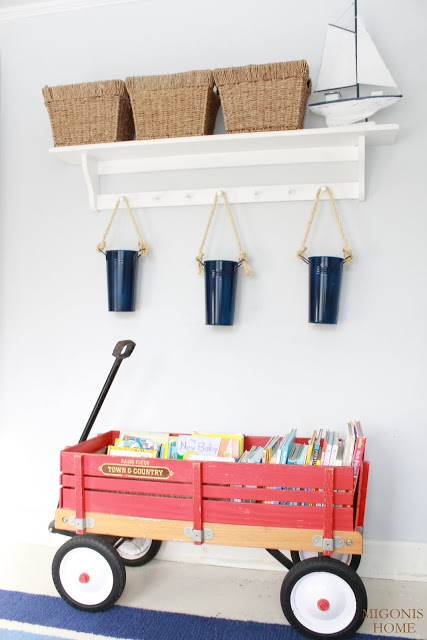 Found at the dump in rough condition, Jen lugged this vintage desk home and gave it a makeover.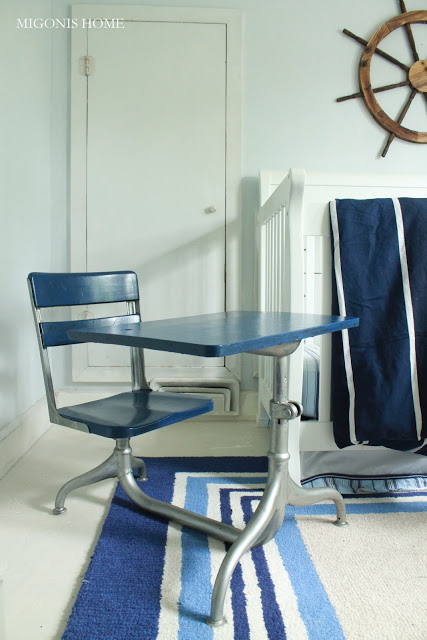 Jen has the most amazing ideas like making a desk by cutting a table in half!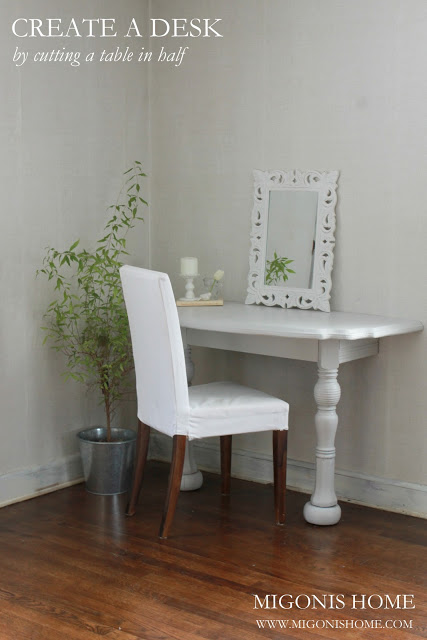 Her parties and tablescapes have me wishing for an invite.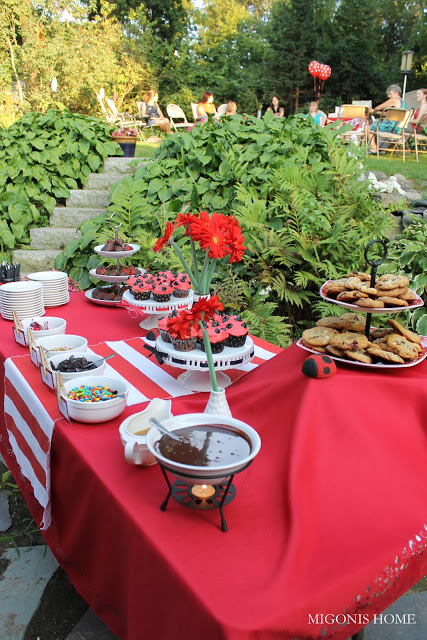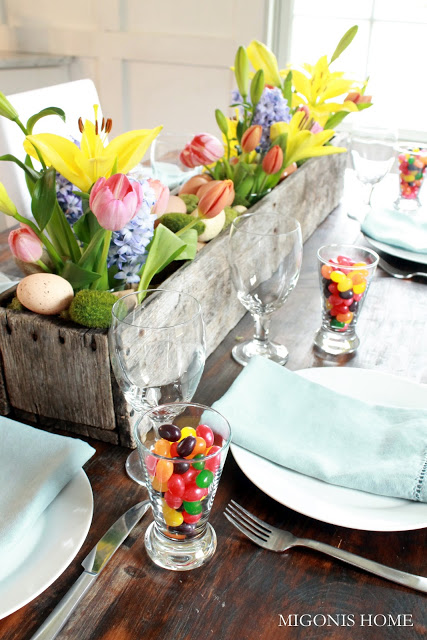 How about making over a cracked driveway with pea gravel that leads to the garden.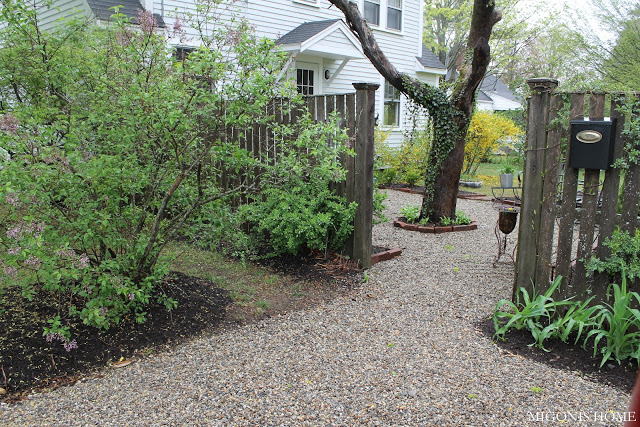 Walk up the gravel path to Migonis Home and pay Jen a visit.
See all of my Exceptionally Eclectic Home Tours here.