Fall Living Room (I used what as a fireplace screen)?!
The first gorgeous tour is my friend Lindsay who asked me to be part of this fun blog hop where we pop from home to home (virtually anyway – no need to dress up or bring a hostess gift) getting candy-corn-coated-eye-candy fall decorating ideas.
The Nester was up before me sharing her fall home and if you haven't seen it, trust me, you need to hop over and pay her a visit.
I can't stop myself when it comes to fall decorating so of course I'm adding on from my Eclectically Fall Home Tour.
Today, I'm fall-ifying my living room so grab yourself a handful or two of candy corn (I won't judge) and enjoy.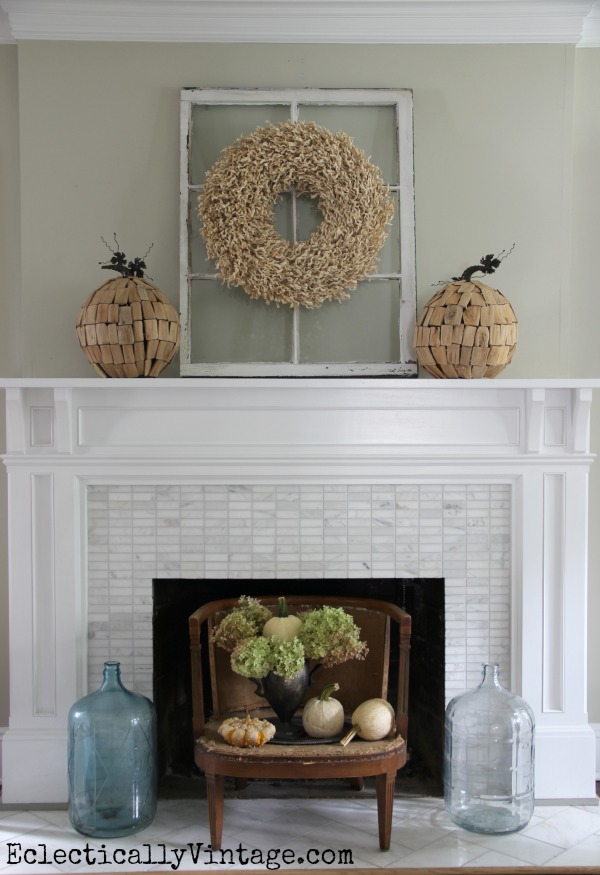 My friend Patti who hits flea markets and thrift shops all year long then throws her annual chic garage sale was purging.  Of course I raced over to her backyard barn and scored this huge vintage loving cup to add to my collection and the icing on the cake was when she threw in this petite little chair.
Who needs upholstery when you can turn it into a fireplace screen?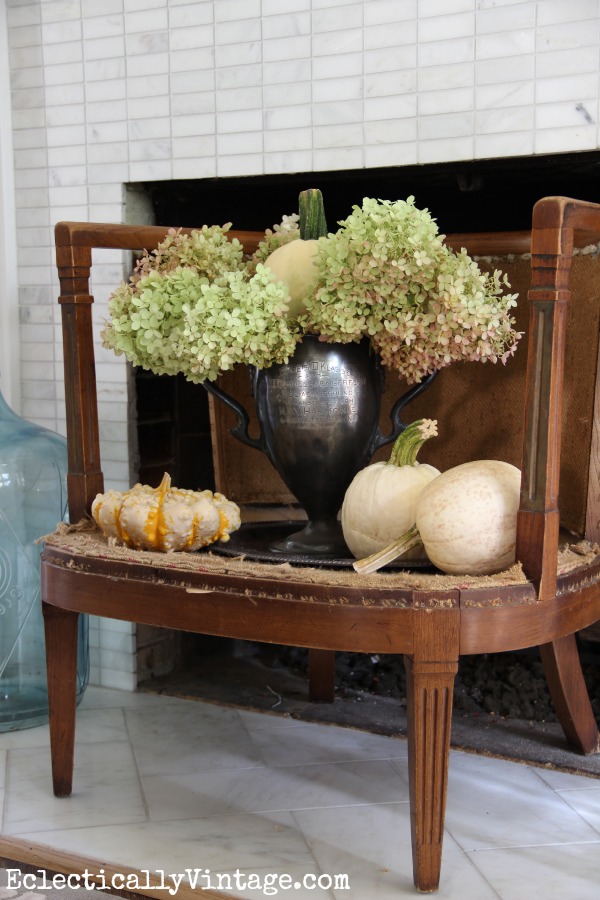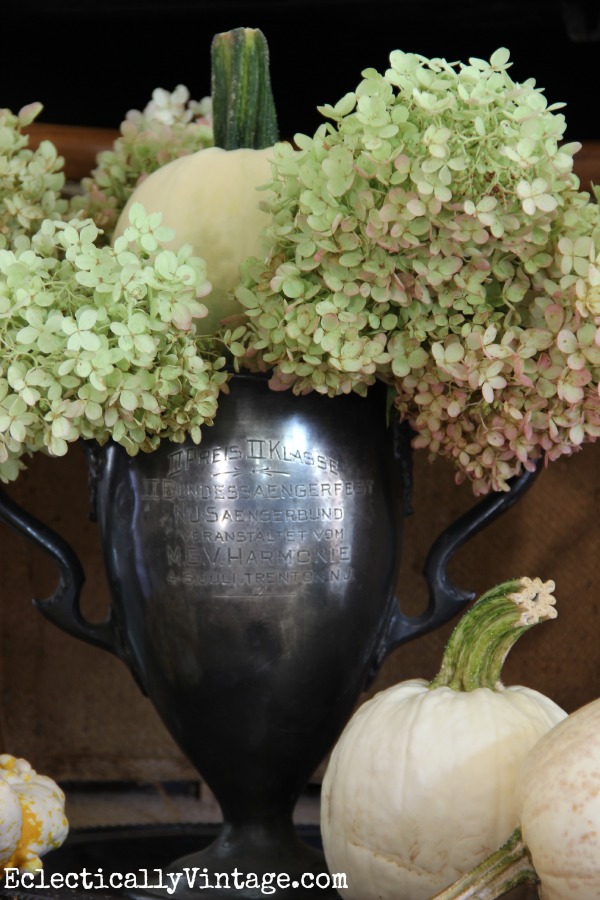 Lots of texture keeps neutral from being boring.
My favorite driftwood pumpkins and raffia wreath are all from HomeGoods.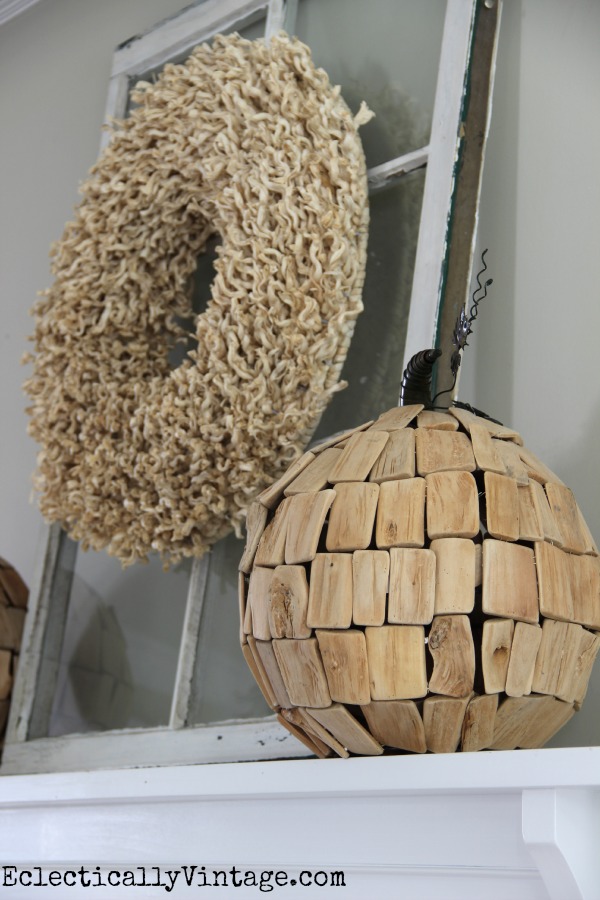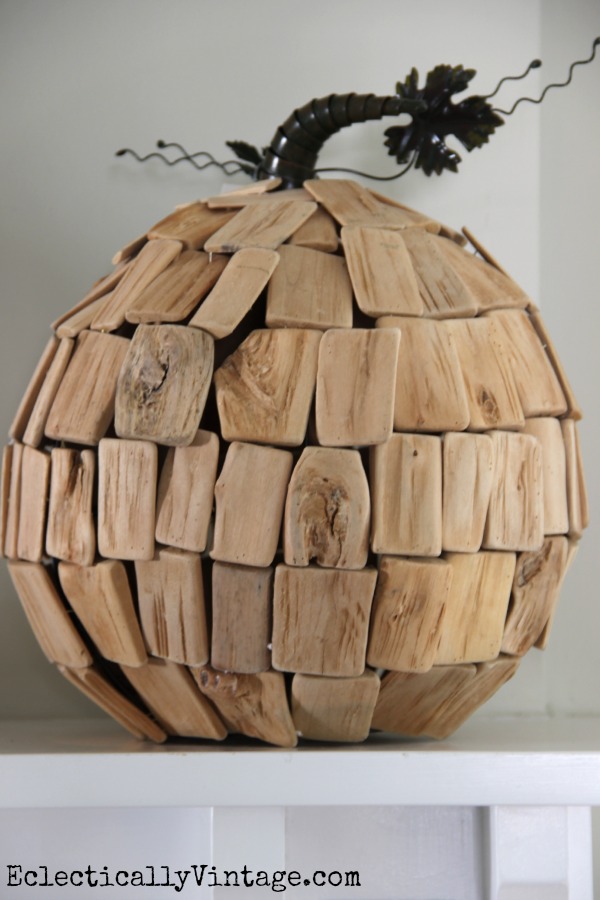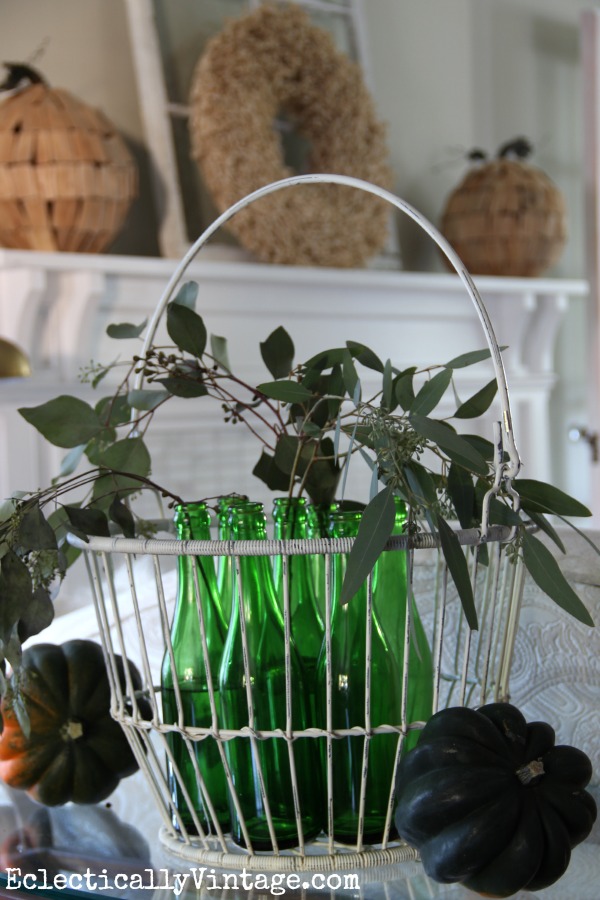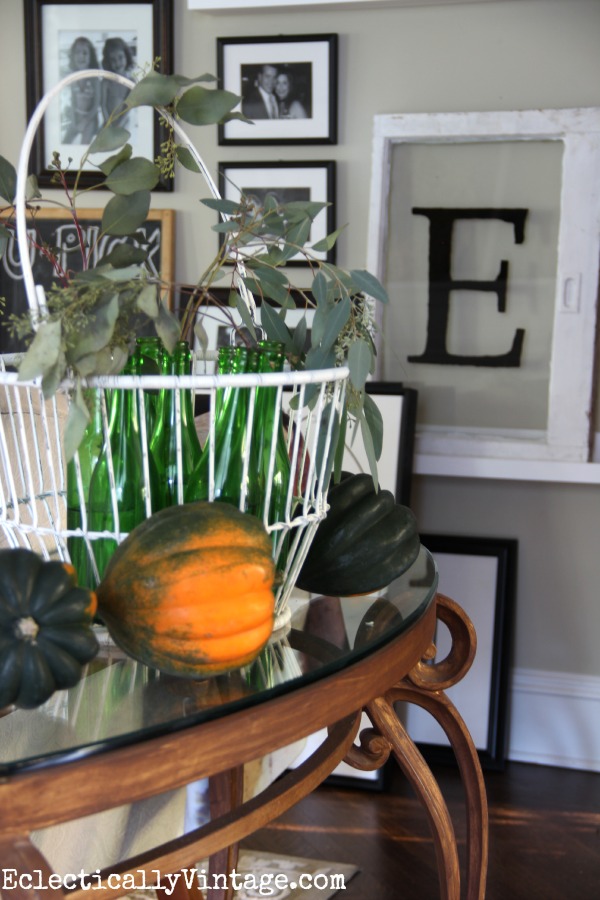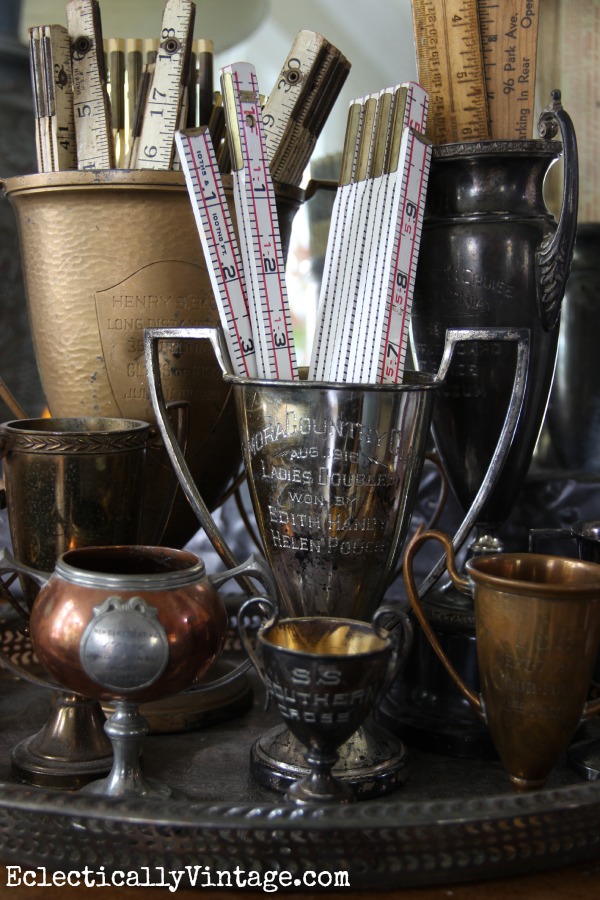 Leaves don't cost a thing.
A berry garland from HomeGoods cascades out of a basket for a touch of fall color.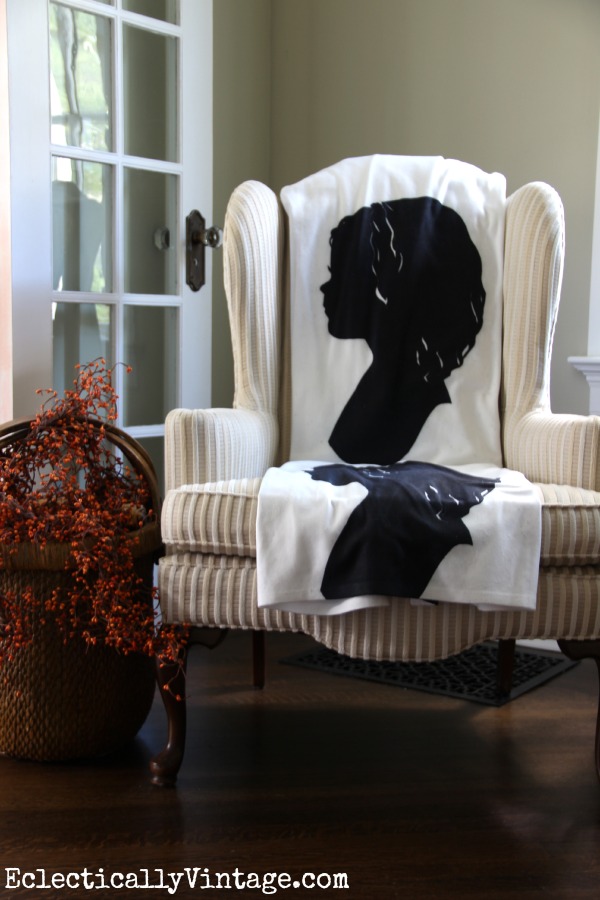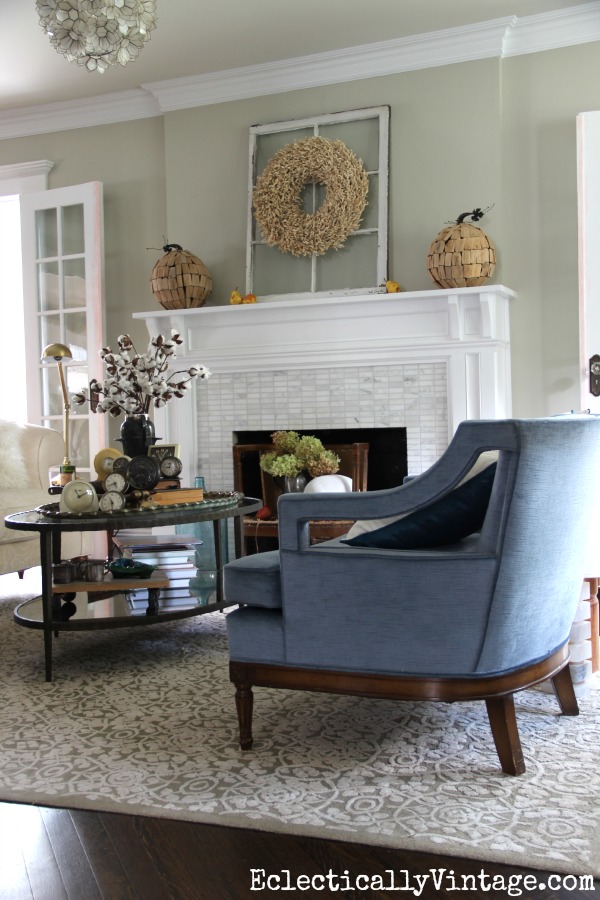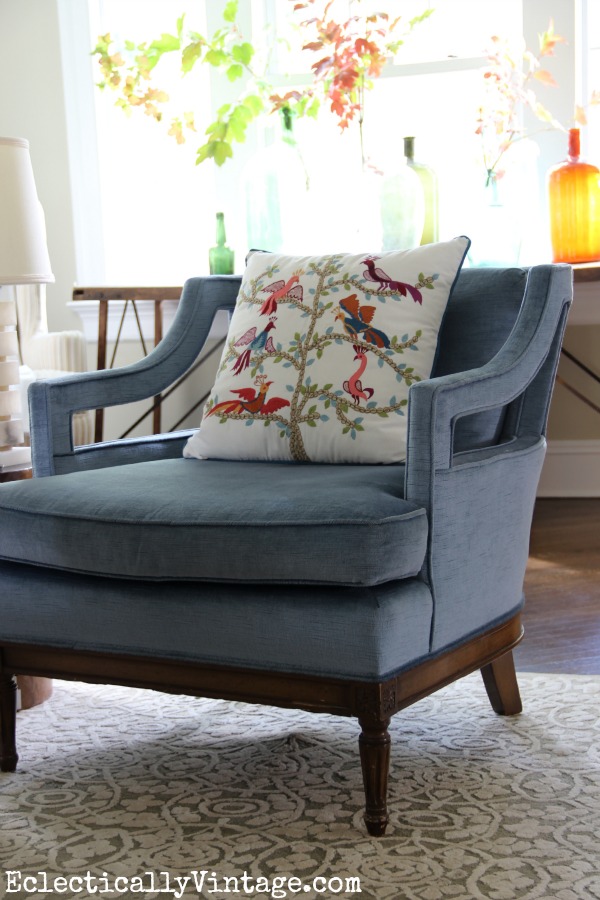 At the estate sale of a crazed hoarder (which I am on the verge of becoming myself), I found this instant clock collection (there were many more but a girl has to stop herself at some point).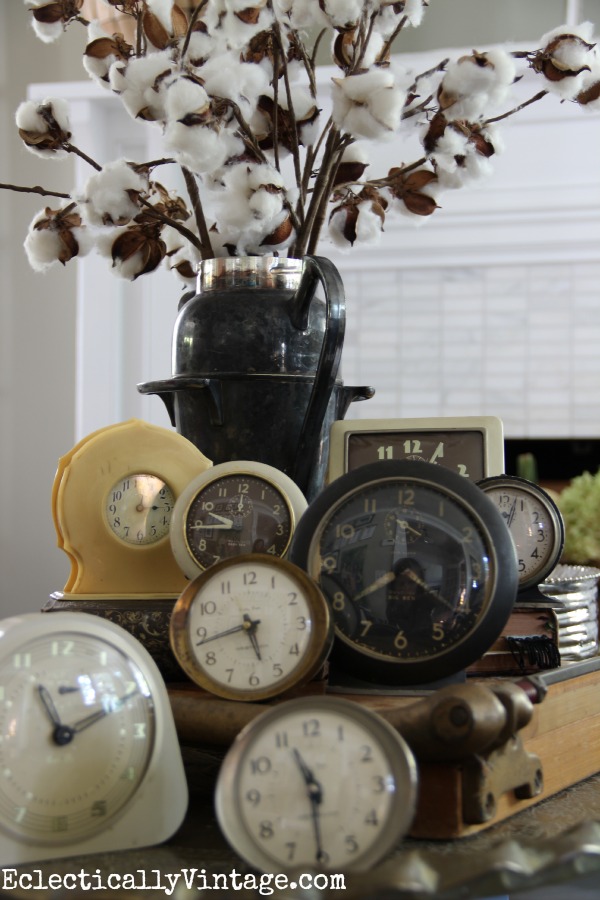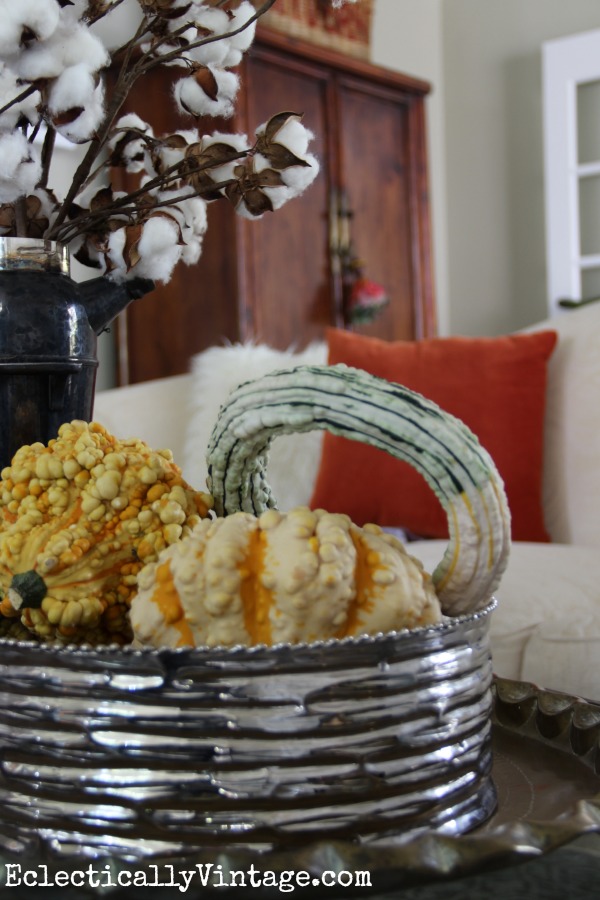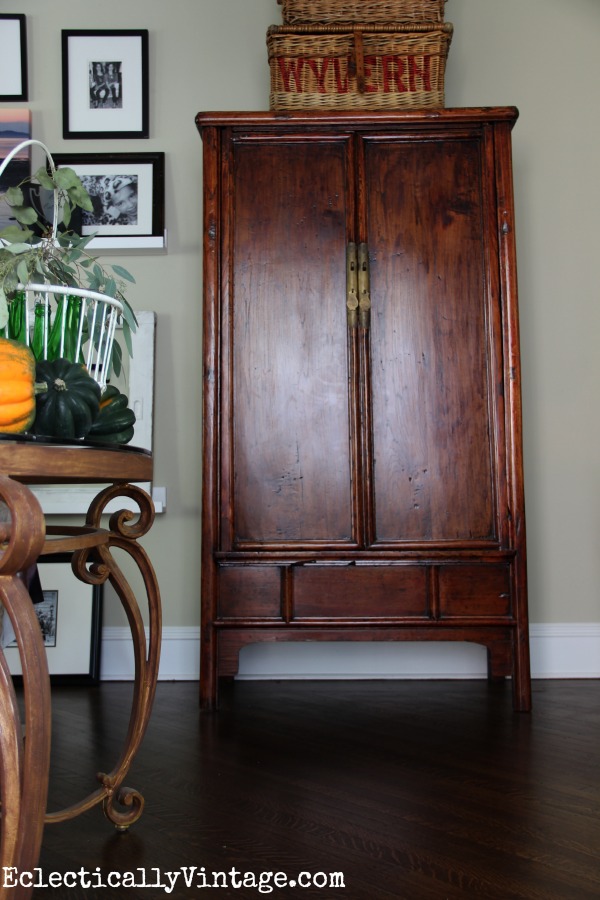 My gallery wall got a couple of fall additions.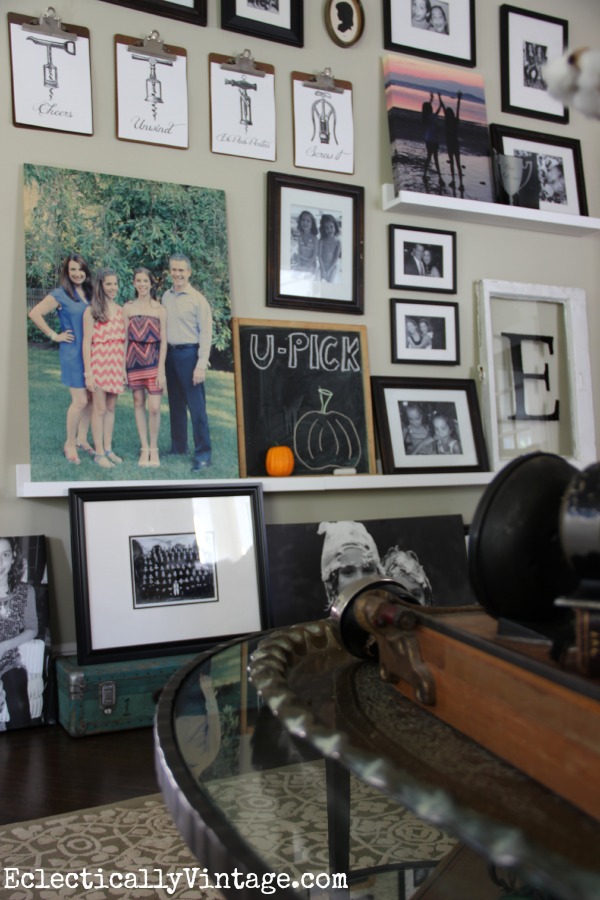 I created these fun FREE vintage corkscrew printables – cheers if you'd like to print your own!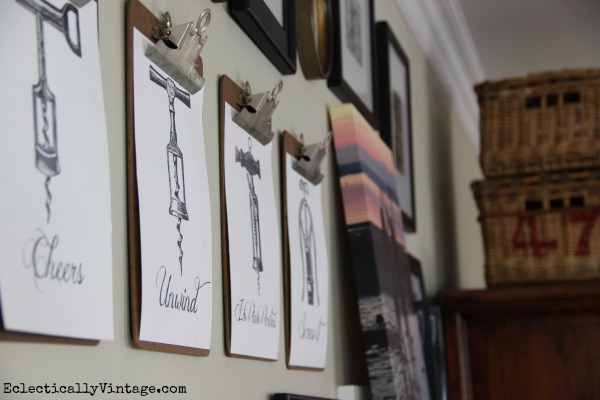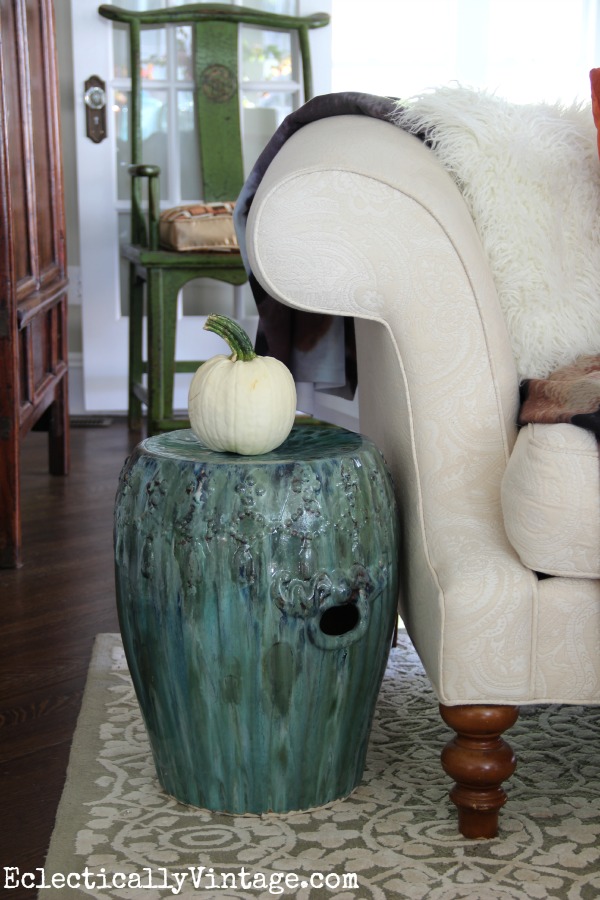 Next stop – Bliss at Home where you will be lulled into a state of pure bliss after checking out her fall home.

Don't forget to check out my full home tour – just stop by (preferably with a bottle of wine).