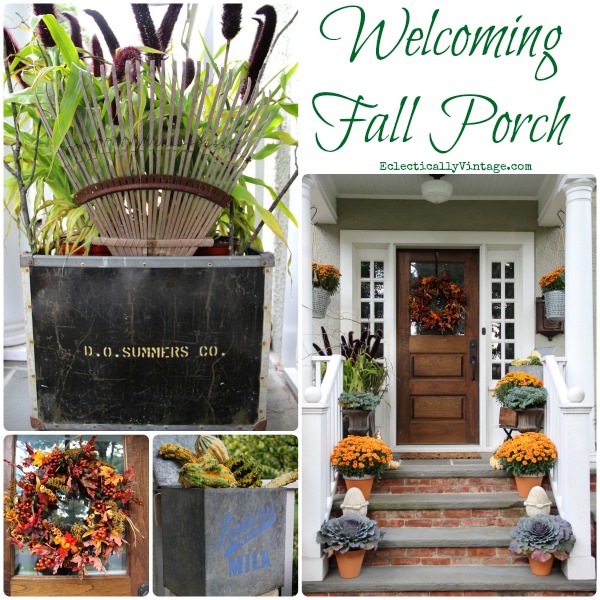 What says welcome better than a welcoming front porch?
My porch may be small but what it lacks in size it makes up for in charm and it's strutting it's stuff all decked out for fall.
You've seen my fall home tour – now it's time to see the outside.
Wreath – check!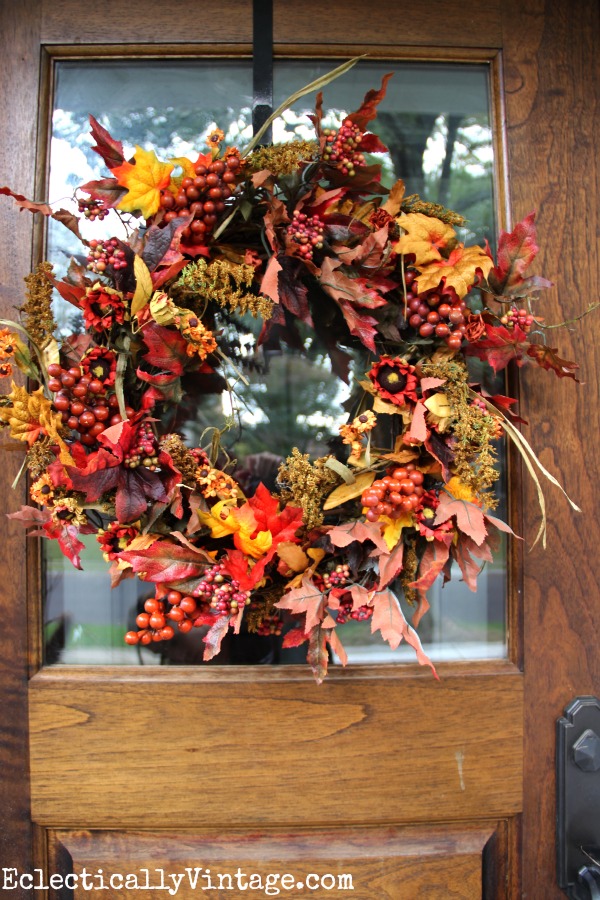 Vintage – double check. A huge metal bin is the perfect container for these fun plants that remind me of cattails that grow around lakes.
Flowers – check. I love the impact lots of flowers in the same color makes.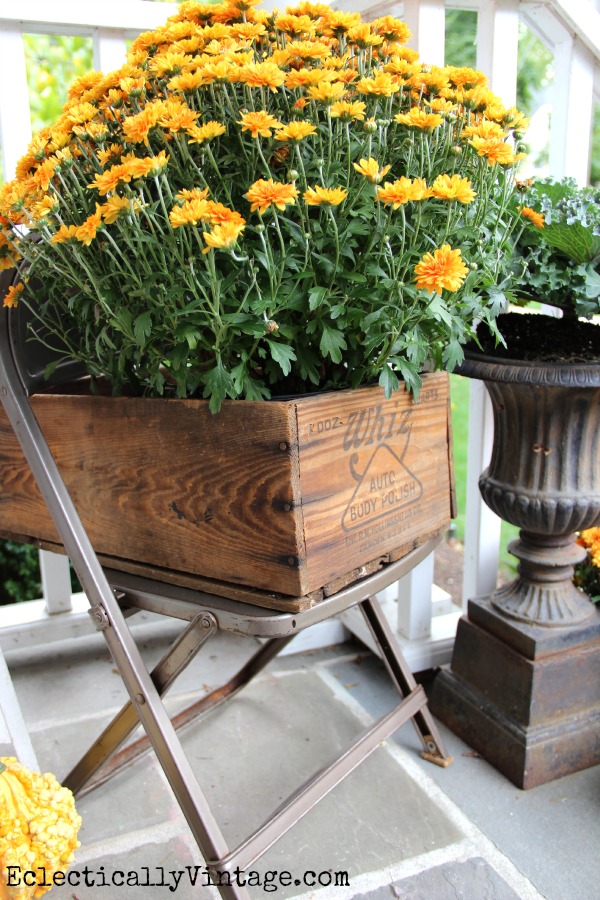 Gourds – check. Fingers crossed the squirrels don't get to them.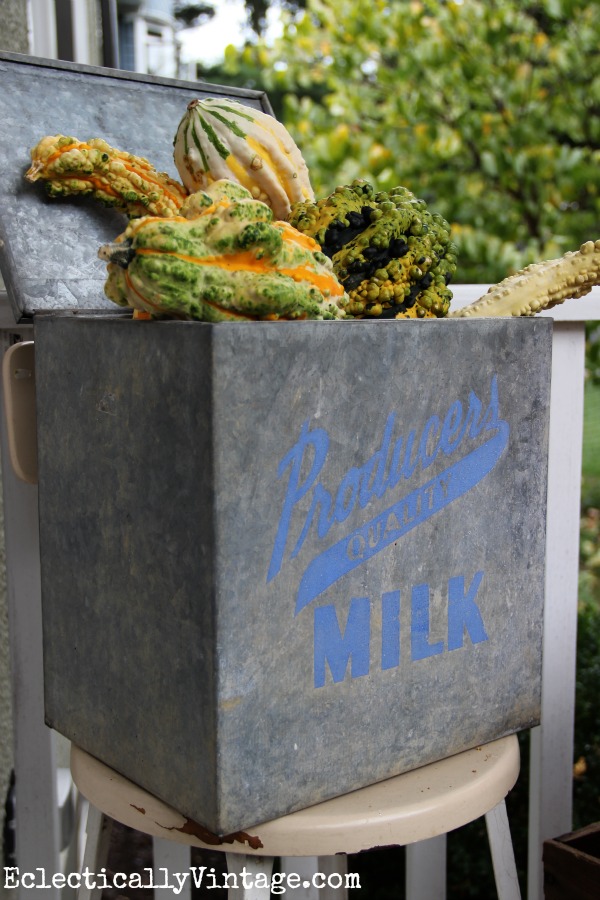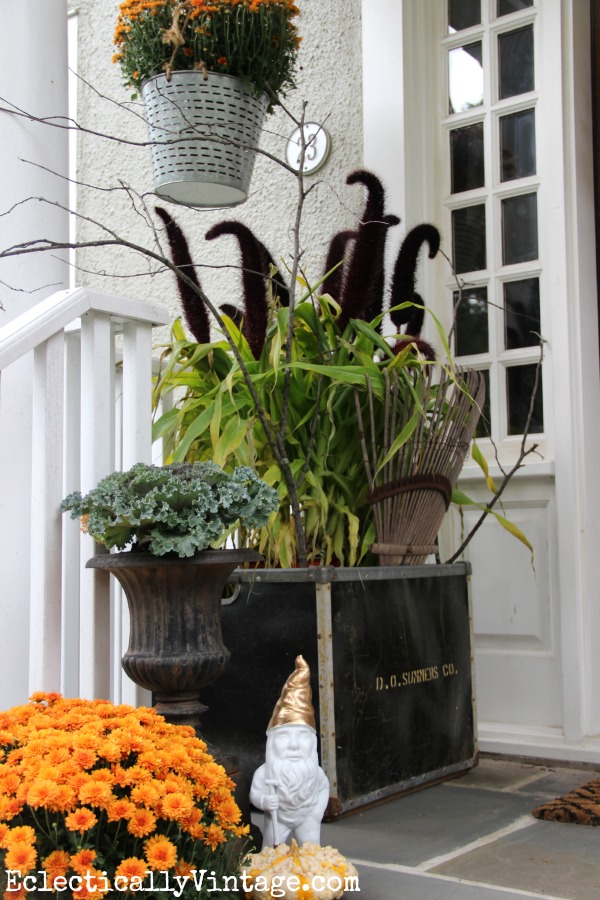 Fun – triple check. Gnomeo makes his appearance and brings a touch of bling with him.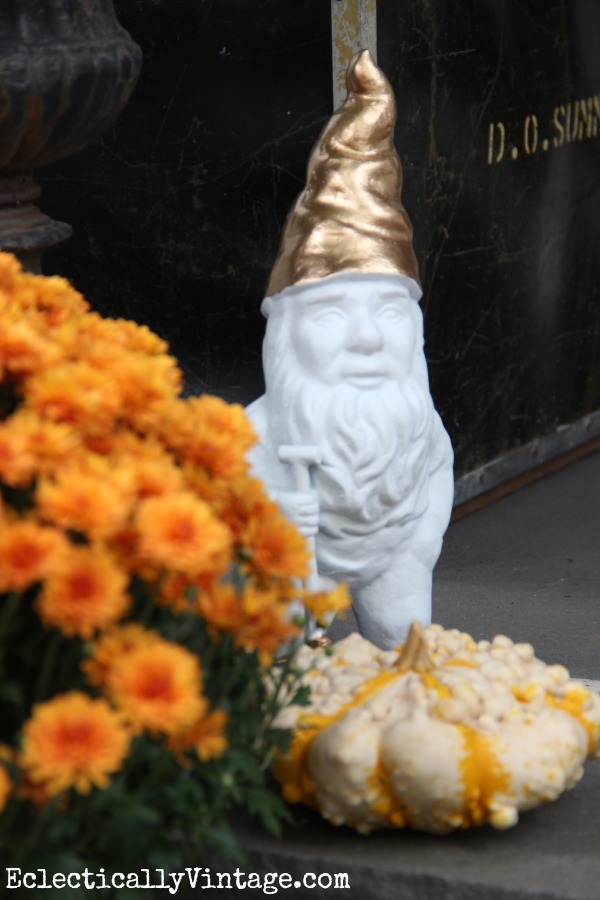 Now if someone would just knock on my door with a freshly baked pumpkin pie …
or a spiked cider (I'm not picky).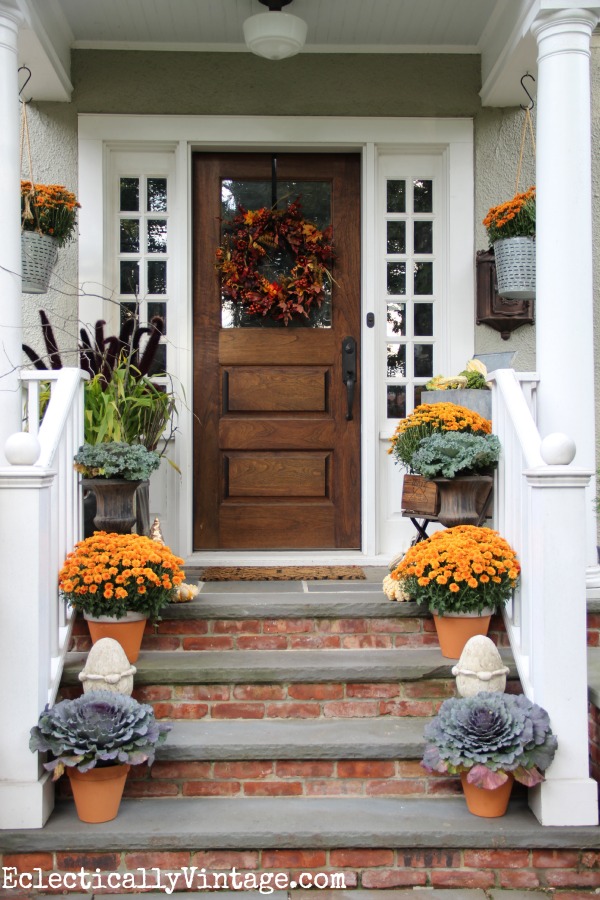 Sources:
cement garden finials – HomeGoods
hanging planters – Target
wreath – The Wreath Depot