Hi Friends!
I'm taking a little summer break so over the next couple of weeks, some of my friends will be popping over here to share their favorite vintage finds and how they use them in their homes.  See you soon – Kelly.
Take it away Bre from Rooms for Rent …
Hi everyone! I'm so excited to be here with all of you today! I'm Bre and I blog over at Rooms FOR Rent. I was thrilled when Kelly asked me to share with all of you how I decorate with some of my favorite vintage finds. I always gasp out loud when I see Kelly's home, her collections make me swoon with envy (nicely of course).
While I still have some vintage items on the list I wish to get, I have acquired a few over the past few years. I always LOVED seeing how people used vintage crates and items for storage purposes, so as a way to neatly tuck away shoes when you first come in our house, I placed vintage crates underneath a bench in our kitchen to serve as a little mudroom area, without it feeling out of place.
Another item that I had been dreaming of for years, was a dough bowl. These are an authentic european antique, and I just loved their weathered wood and aged patina look. A few years ago, the hubby and I went antiquing for my birthday and I finally came across the dough bowl I had been searching for! I was so thrilled. I've used it in a few spots around our house, but my favorite seem to be on our dining room table, seen below: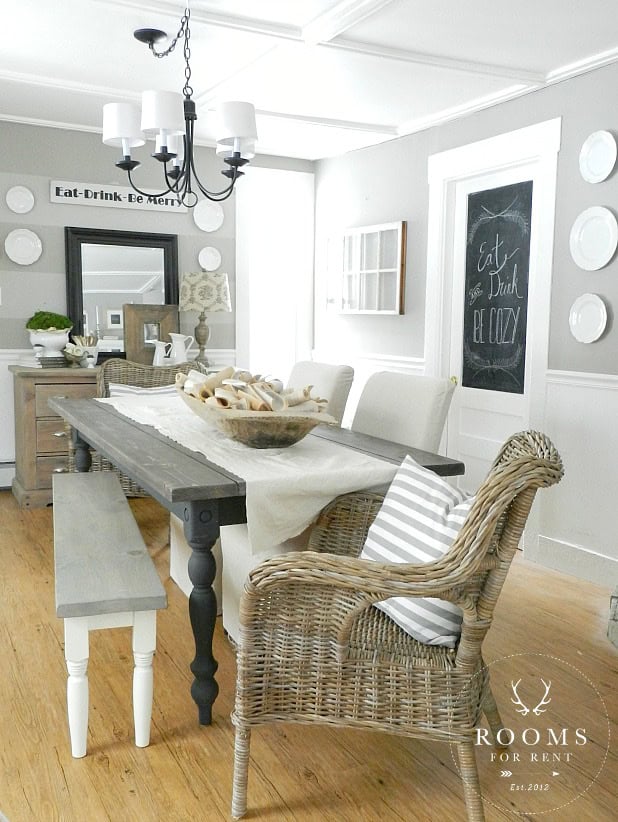 And underneath our coffee table as a catch all, for magazines: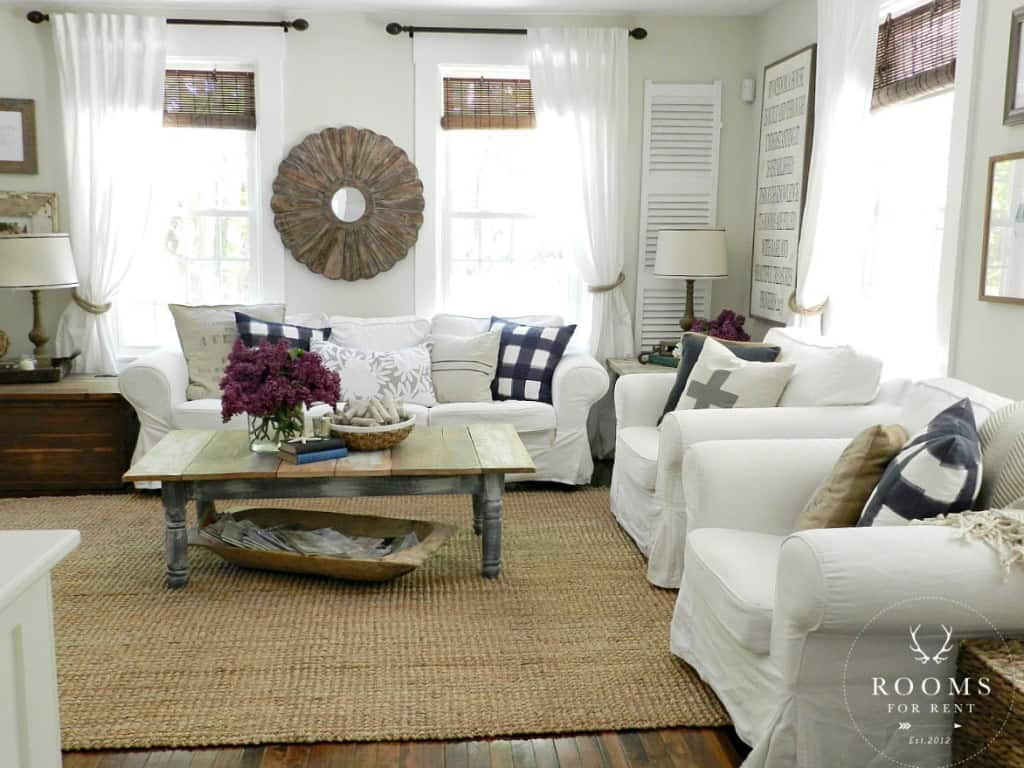 At the same barn sale I found a twin pair of these perfect architectural salvage pieces off of an old gingerbread house in Georgia.
That's one thing I love about decorating with vintage pieces. They all have a story to tell, and it's fun to think of how they were originally used back in the day. I love hanging architectural salvage on the wall, because it adds interest and a bit of character to your space.
Decorating with vintage pieces doesn't always have to mean they are large pieces either. I love layering in fun finds like this antique pulley I acquired :
Vintage books, and bottle are another great way to decorate with vintage items, and add interest to any space. They're one of kind pieces that you can't buy in a store today. It's another way you can tell your story through vintage pieces you love, and that grab your attention.
Another favorite was this fun pendant light I pulled out of a barn, and had the hubby re-wire it, and now serves as a great accent piece in our mostly white kitchen.
Vintage pieces are fun, you can't go wrong. Sometimes I have a few key pieces in mind, but mostly when I'm out hunting for something unique I wait until I find a piece that speaks to me. Even if I don't know exactly what I'm going to do with it once we get home, if I love it enough, you can be sure it's coming home with me 🙂
Stay in touch!
Instagram / Pinterest / Facebook
Have a design question? Visit Doucette Design Co. for all your design needs!