Hi Friends!
I'm heading home today from an amazing Hawaiian vacation and because I thought of nothing but beaches, sunsets and fruity drinks in pineapples while I was away, I asked some of my friends to share their favorite vintage finds and how they use them in their homes.  See you soon – Kelly.
Take it away Lucy of Craftberry Bush …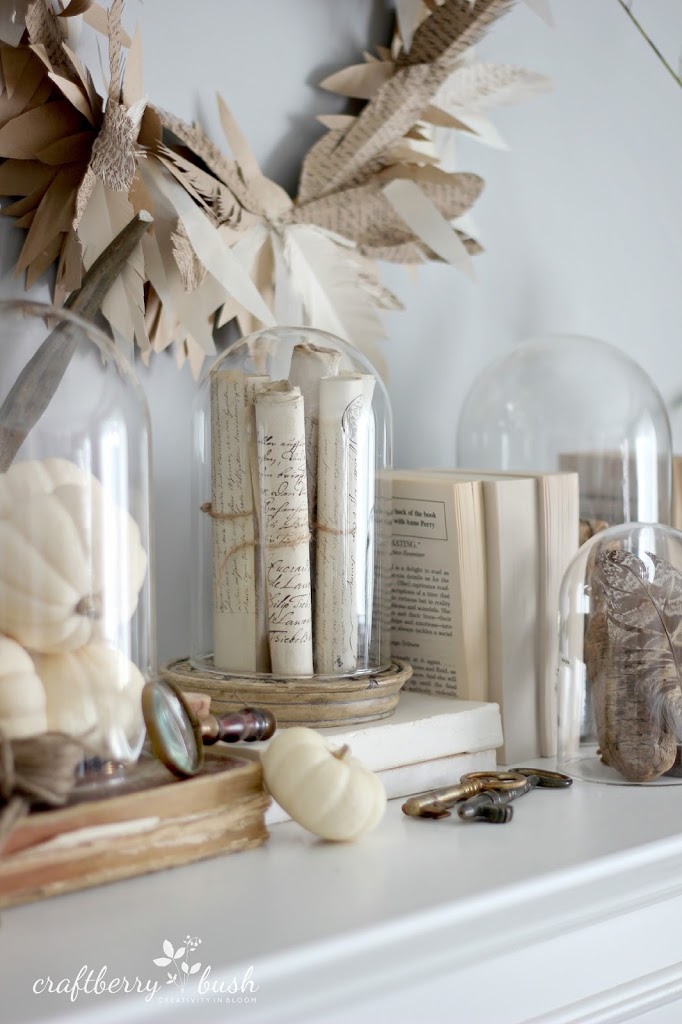 Hello everyone, I hope you are all enjoying your summer so far.
I'm Lucy and I have a little blog called Craftberry Bush.
I am strong believer that you don't need to spend a lot of money to beautify your home, as a matter of fact, it's those little finds and treasures that add meaning and character to your home.
One my favourite vintage finds happens to also bring back fond memories of my first visit to Atlanta last year.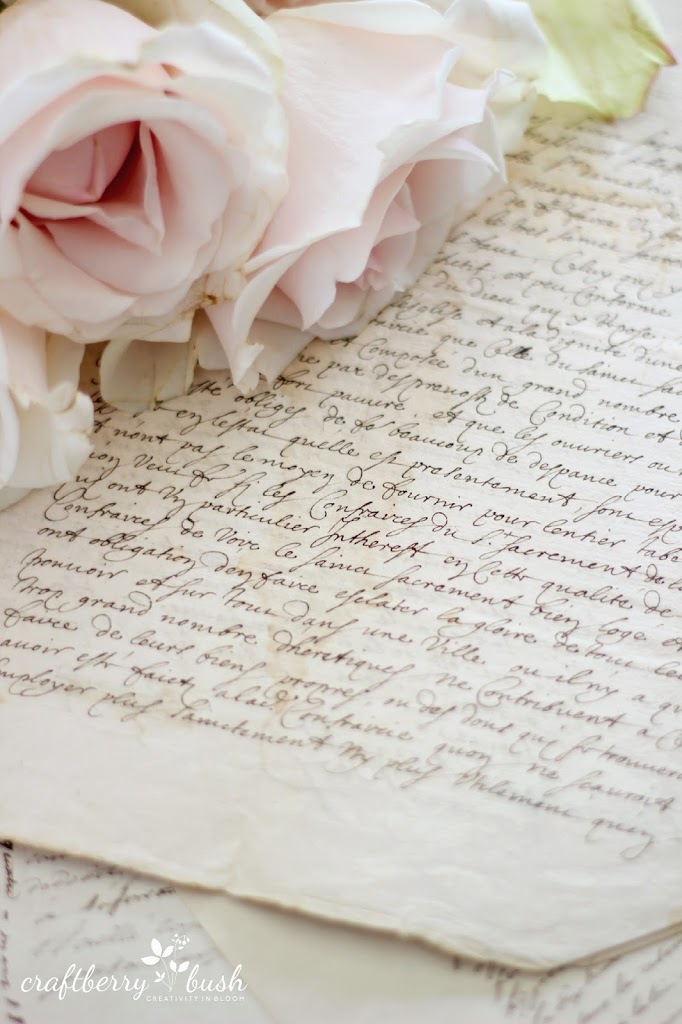 I had the priviledge of being a speaker at Haven conference and after the conference was over, some of us headed to Scott Antique Markets.
If you love old and chippy, than you would just love this place. I can't even begin to tell you how incredible visiting this place was. There I found this beautiful French script that I immediately fell in love. I could stare at it for hours, trying to decode the words on them and just studying how perfectly the writing is. It's hard to believe that this was once the only way to write. Such beautiful lost art.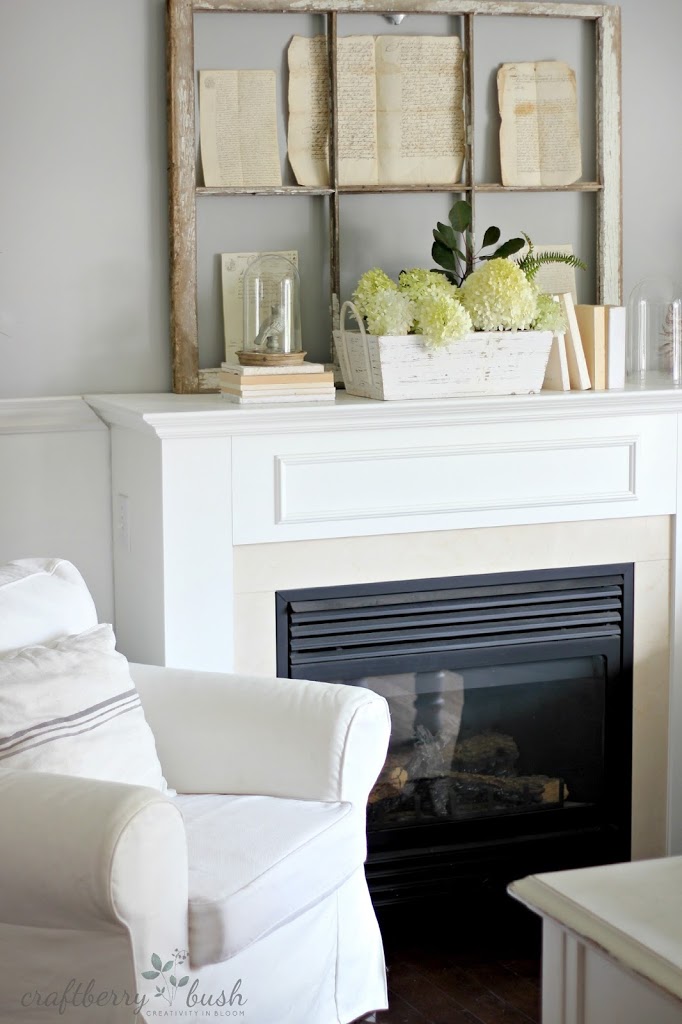 I have displayed it on my mantel, just allowing the pages to breathe but at the same time, being nervous of any further damage that can occur to them.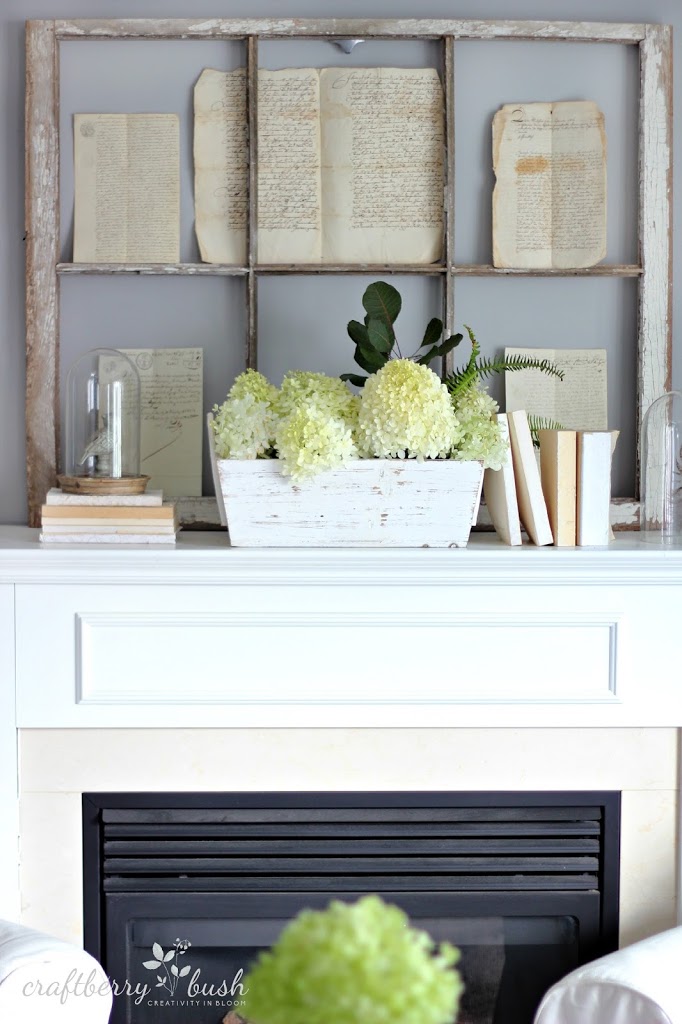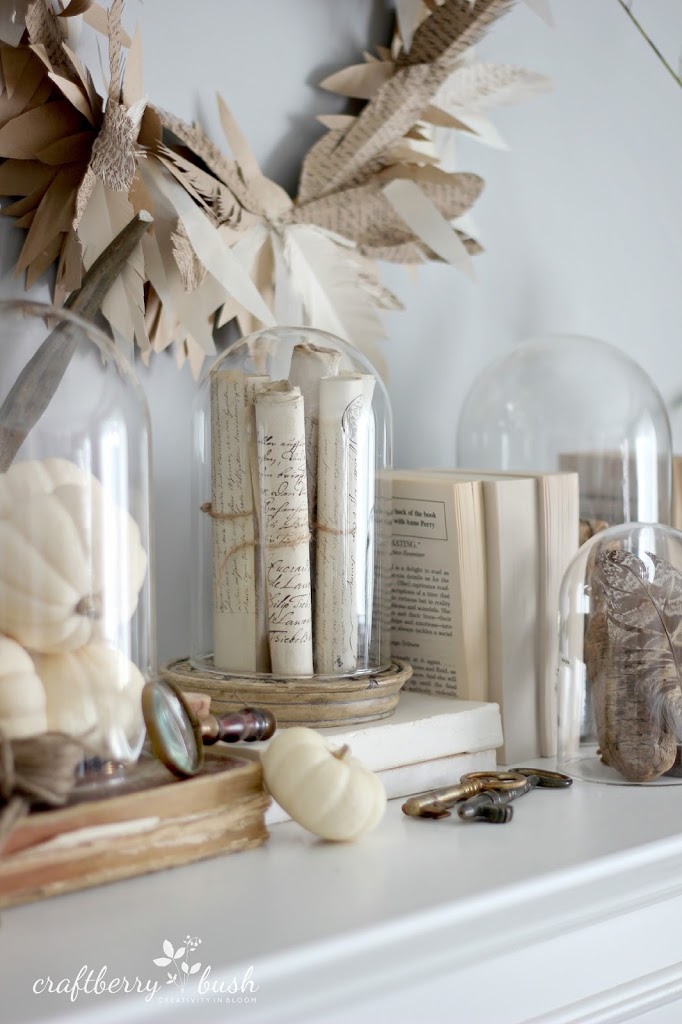 So I decided to roll each one and display them in this old cloche. This used to be one of those old clocks, you can read more about that HERE and HERE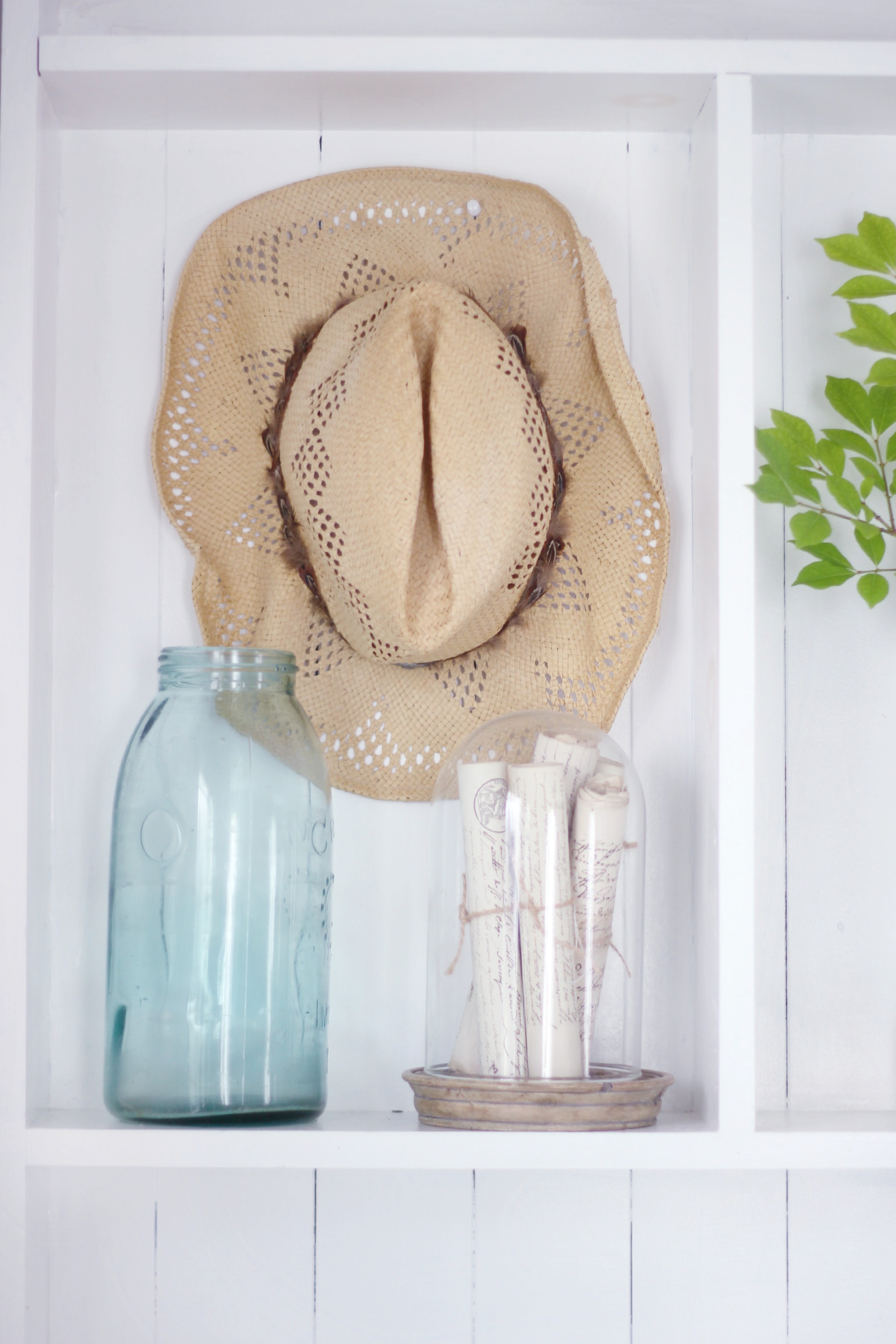 They most recently made another appearance at my summer home tour.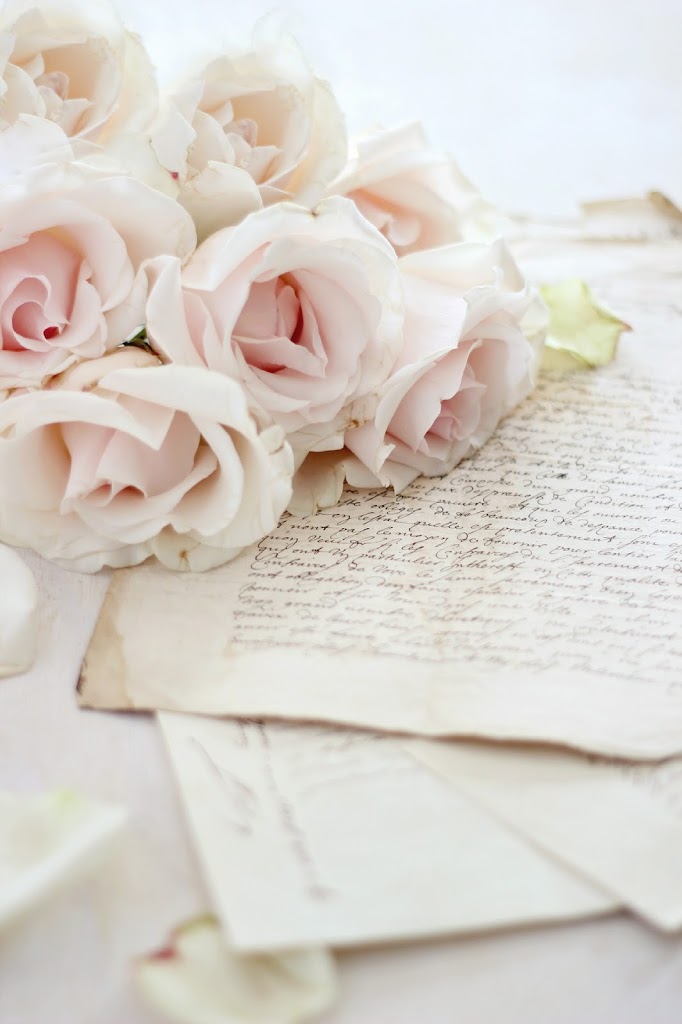 I truly think that when you decorate your home, you should fill it with items that
speak to you and will evoke beautiful memories in the process like these old letters do.
Thank you so much for reading and thank you Kelly for having me.
Have a safe and beautiful summer and hope to see you soon.
Much Love,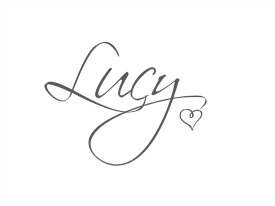 You can find over at Instagram where I share snippets of my creative life.