Yesterday, we jumped on a train to watch the Macy's Thanksgiving Day Parade Floats being inflated.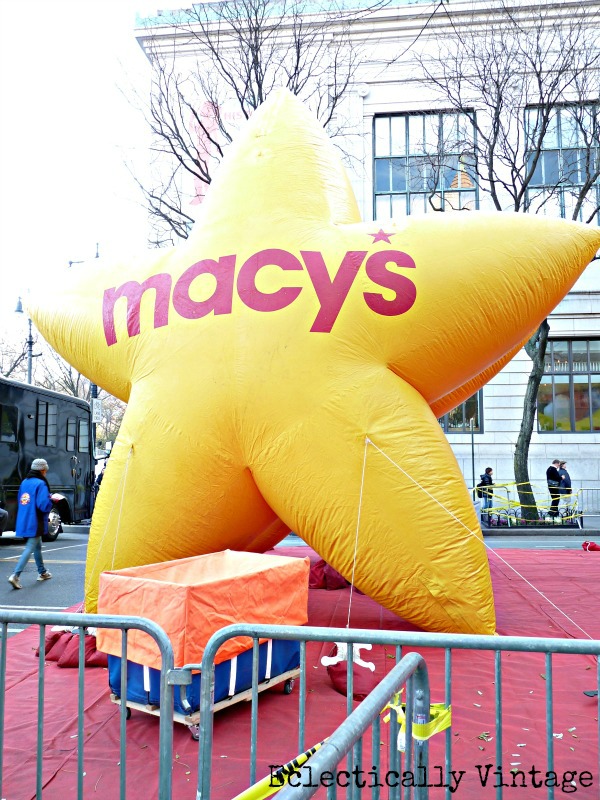 The weather was perfect, the crowds were minimal (early on) and the floats were huge.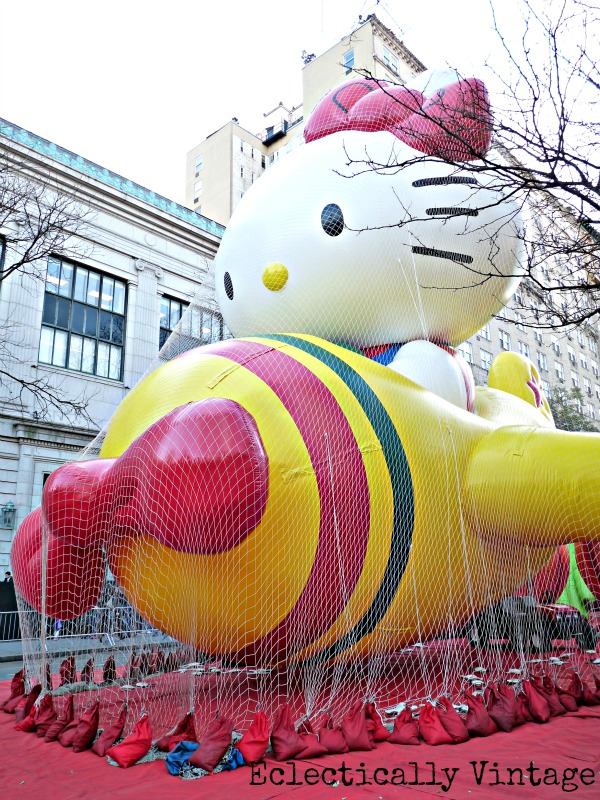 Frog legs anyone?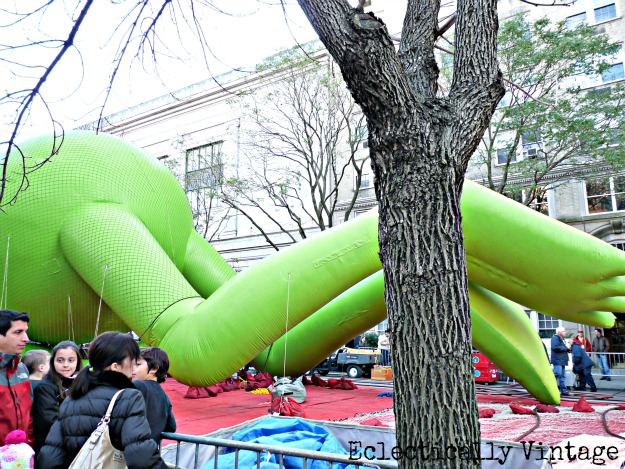 It's a sight to behold – put it on your bucket list.
Wrapping around the Museum of Natural History, and across from Central Park, the buildings alone will stun you.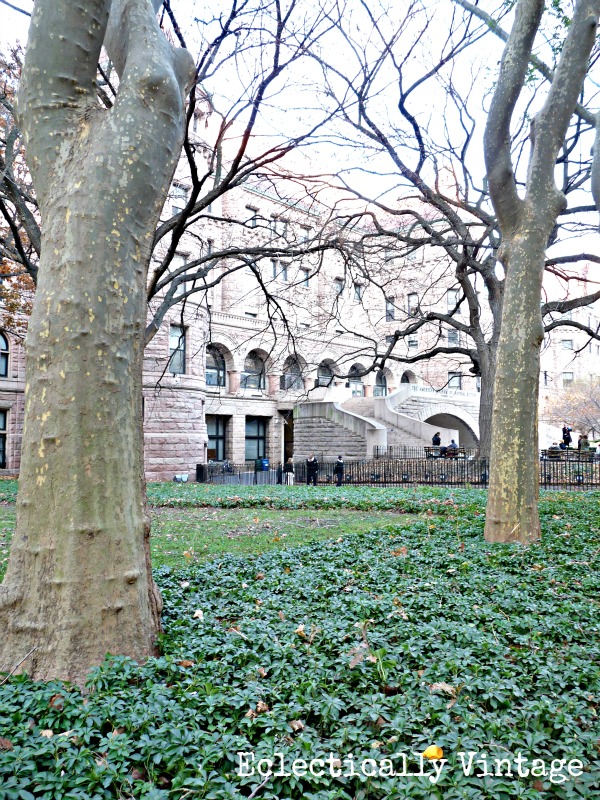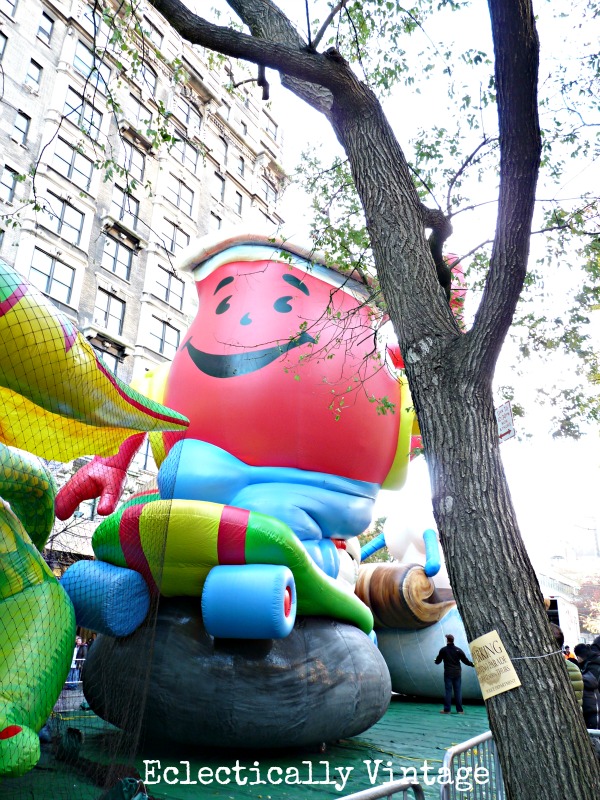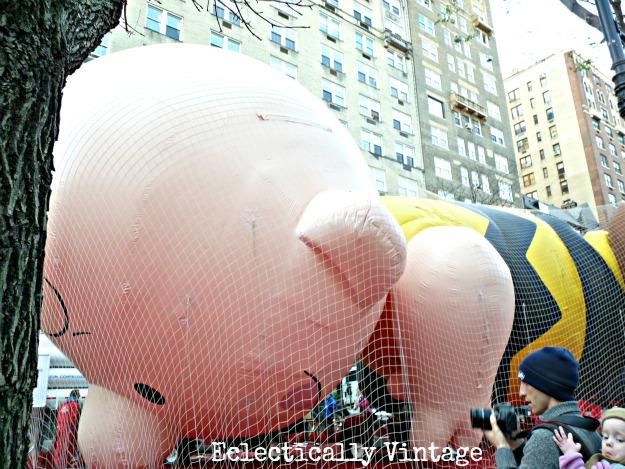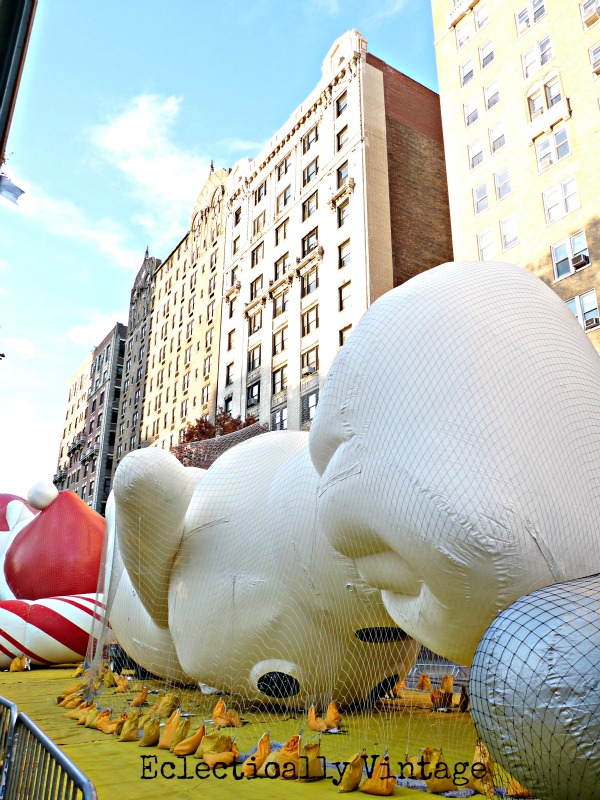 The Elf on the Shelf makes his debut this year.
Have you seen our Elf – Hot Tamale – and all his Christmas hi-jinx?!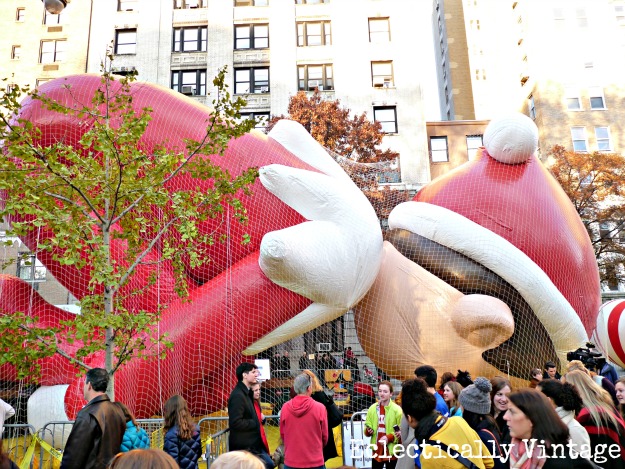 It was a Smurftastic day.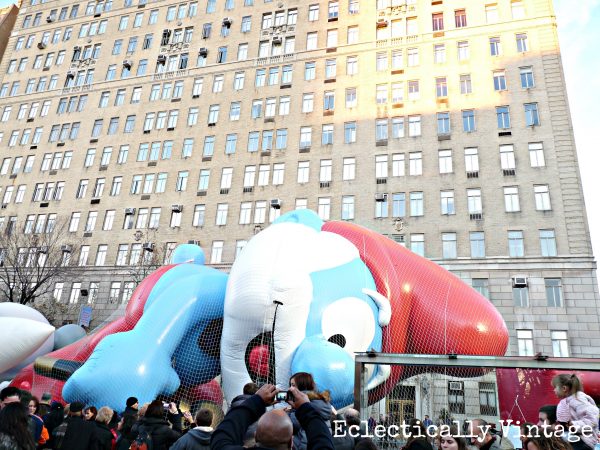 And Santa brought up the rear.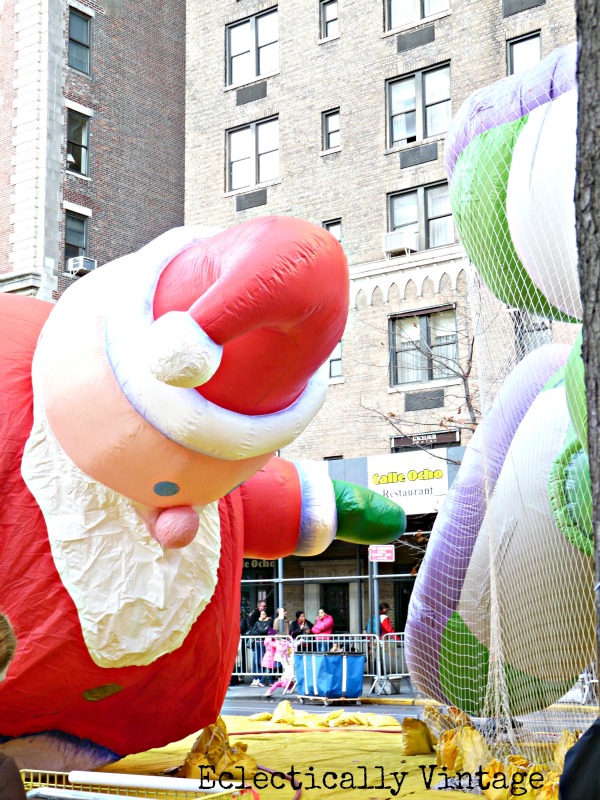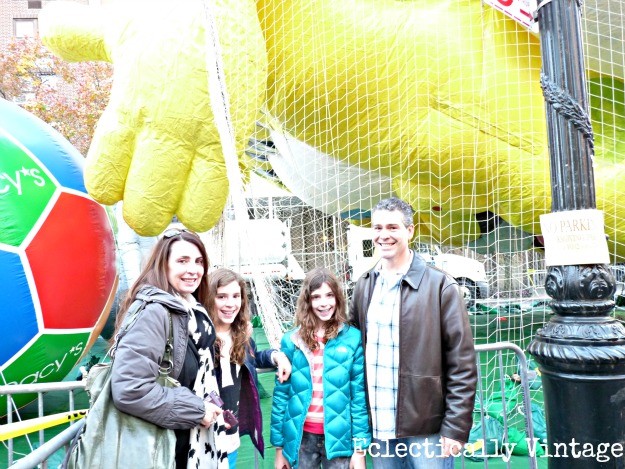 From my family to yours,
have a wonderful Thanksgiving.
I'll be putting on my elastic waist pants, cooking up a storm and enjoying lots of carbs today.
Need a last minute place setting – check out mine here.
What about a fun craft for the kids – this one rocks here.
Or if you're ready for Christmas – come visit my last year's Open House Christmas Tour.