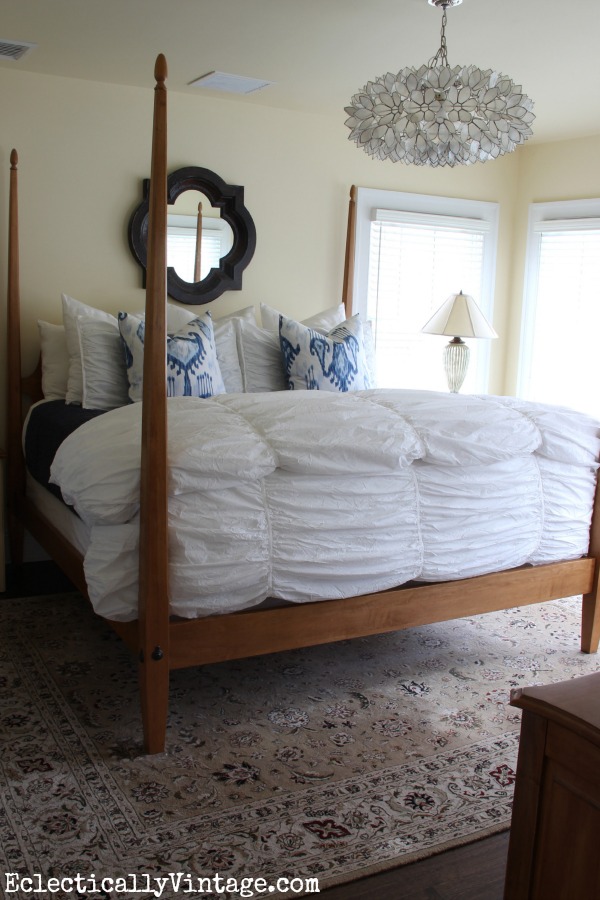 My hubby and I tied the knot 20 years ago (on a Friday the 13th – a very lucky day)!
We put all of our wedding money towards new bedroom furniture from Ethan Allen.
No more sleeping on his full size bed with ugly boyhood headboard!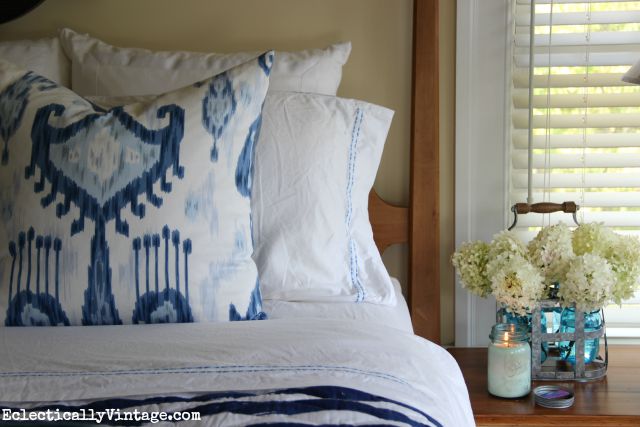 One thing I'm happy about is I had the sense 20 years ago not to buy a matching set of bedroom furniture.
There's just one problem. My four poster bed is huge (I literally have to hop up to get into it – and I'm 5'7″). While it looked great in my last two bedrooms, it is literally a giant elephant sitting smack dab in the middle of my current bedroom.
Not to mention that my tastes are changing and I'm ready for an update so drum roll please … my new bed is being delivered this weekend!
I'll be putting this bed on Craigslist and bidding it a fond farewell and hope it makes someone as happy as it did me for the past 20 years.
Decorating is definitely a journey and I don't like buying everything at once (because half the fun is the hunt) so once I get the bed in place, I'll figure out what kind of bedding, art, rug and furniture would look best and go from there.
I'm also a girl who loves symmetry so the fact that there is a window on only one side of my bed drives me to drink (more than usual). I'm trying to decide the best way to deal with that situation.
Brace yourself for the ugly shot!
A took this quick non-styled pic to show you the asymmetrical windows that are the bane of my existence and I need to take deep cleansing breaths when I look at it!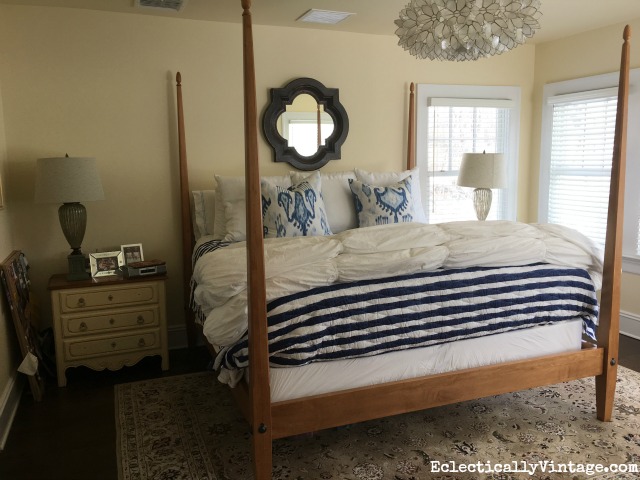 I have some ideas in mind but I'd love to hear your thoughts on what you would do to make that one lopsided window stop mocking me.
I'll be sharing the details along the way – all the good, bad and ugly on my quest for the bedroom of my dreams!