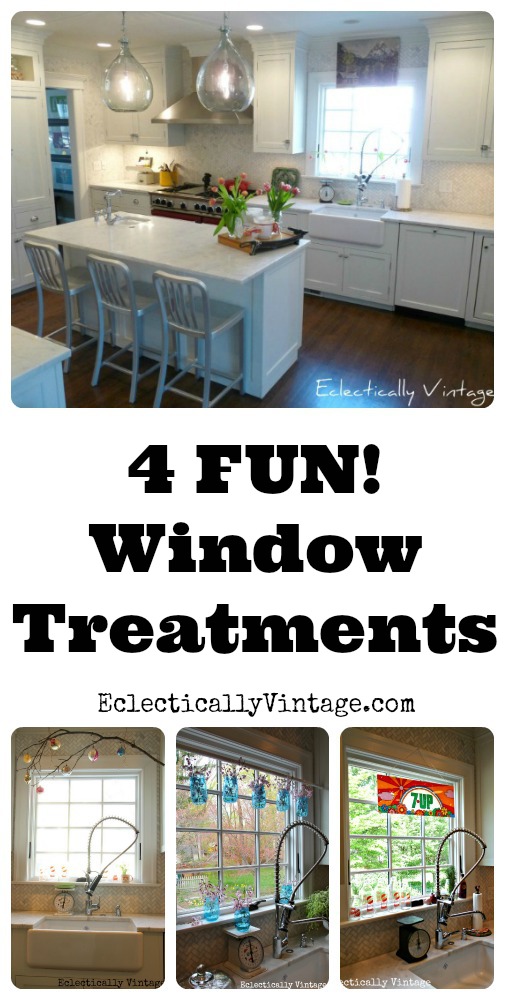 Plaid, polyester, bell bottom pants paired with a multi color striped shirt, a bowl cut and a toothless grin!
That was me back in the day – and there's photographic proof of it buried in a shoe box somewhere in my parents house.
I love to look at my girls class pictures through the years to see how much they've grown and changed.
Blonde hair turned brown, curls turned to waves and toothless smiles were replaced with braces.
Call me weird, but I love seeing how my decorating style changes too and here's the proof – in pictures.
One window in my kitchen – four unique window treatments!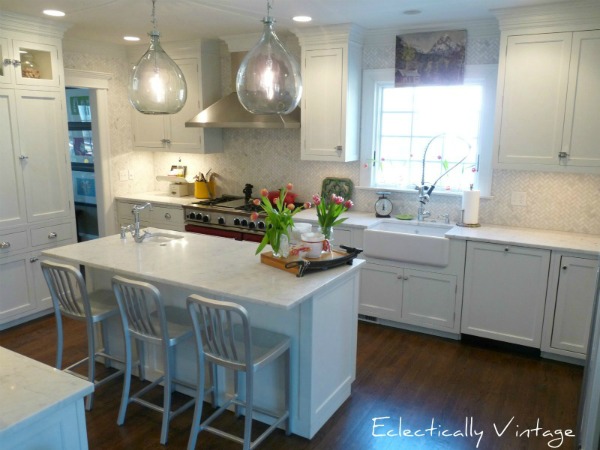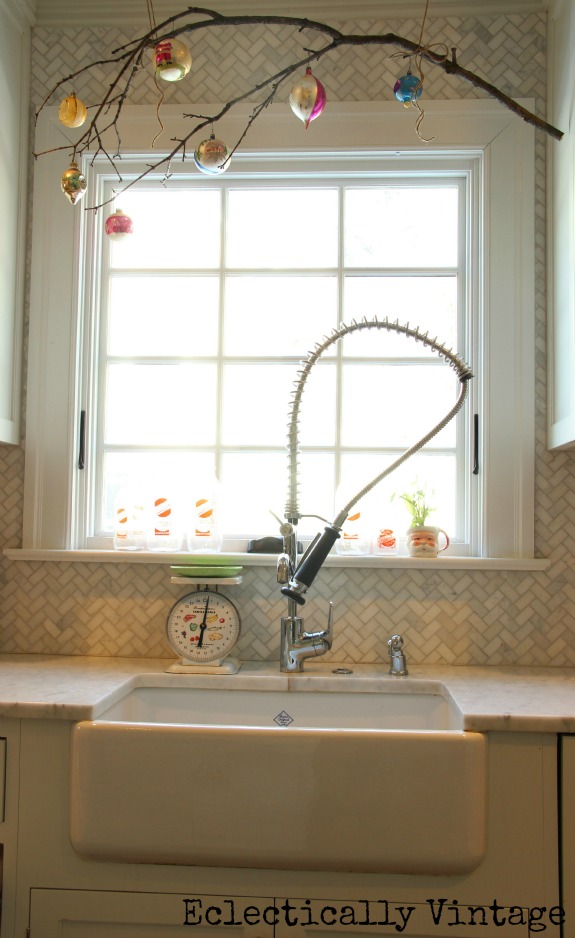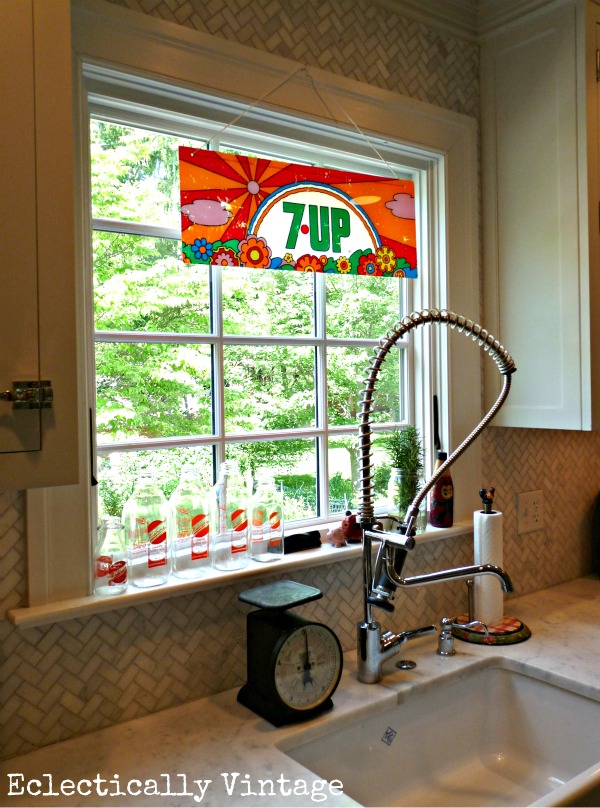 A favorite of mine – see my easy way to wire mason jars.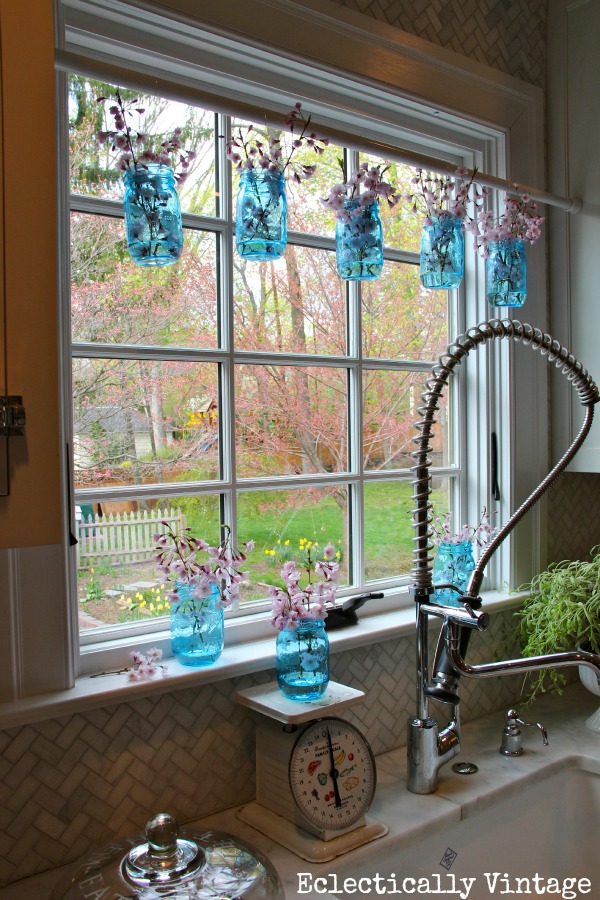 I wonder what look number five will be …
I wonder what my girls will look like without their braces in a few months and
I wonder if anyone will blackmail me if they find that old polyester pants pic!
Here's to making changes and having fun …
while not wearing polyester bell bottoms.