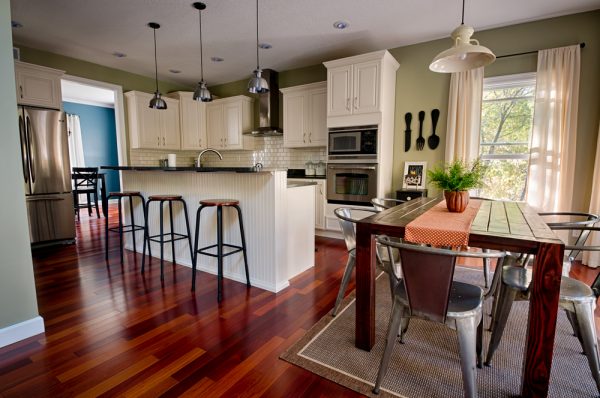 Michelle, Nate and Ike (their dog) are the three creative DIYers behind Decor and the Dog.
When Ike isn't wielding a drill or paintbrush, he can often be seen voguing for the camera or admiring the copper leg console table his parents made.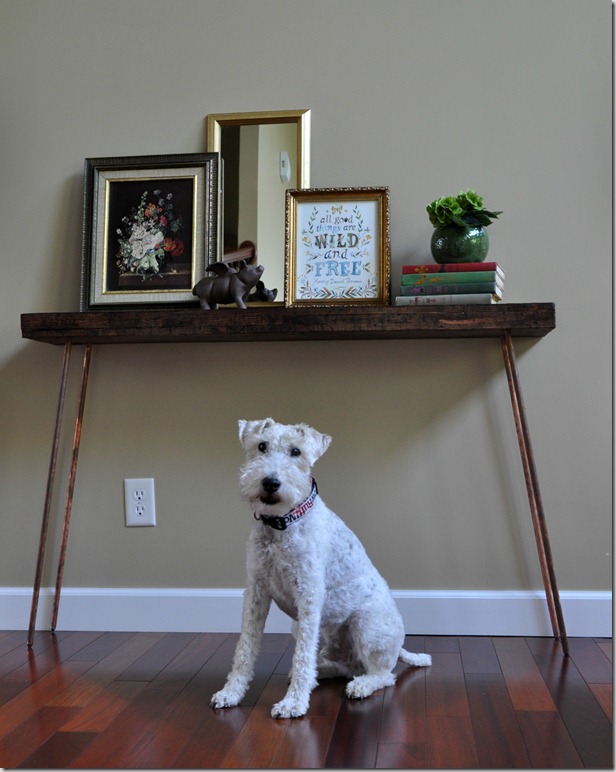 Now that I've got that out of my system, let's get back to the tour.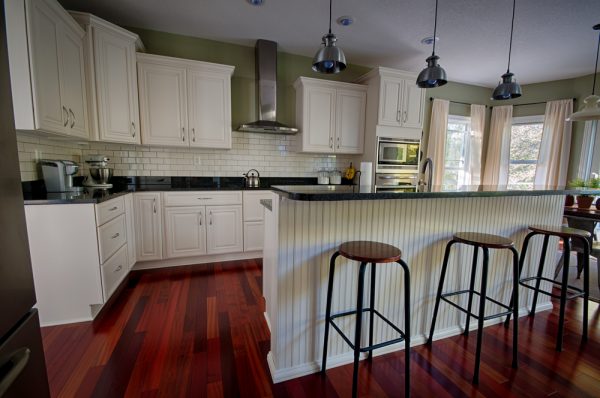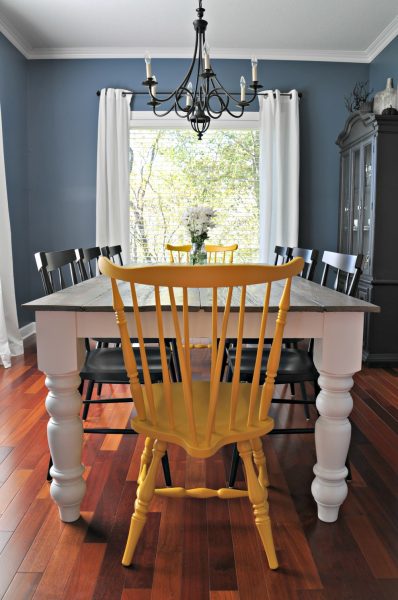 Love the two yellow chairs and that they built a farm table.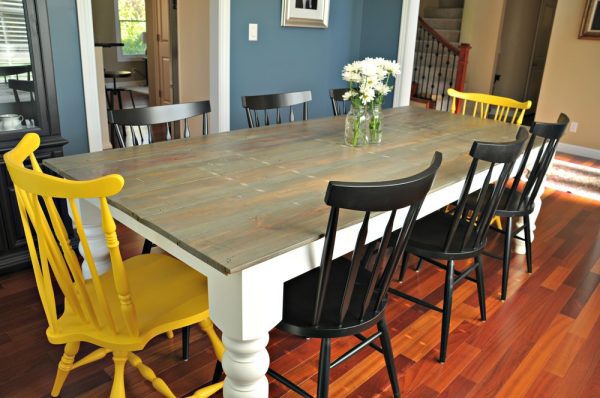 Ike loved making the dining table (he enjoys eating scraps from it anyway) so much that they built an outdoor patio table too.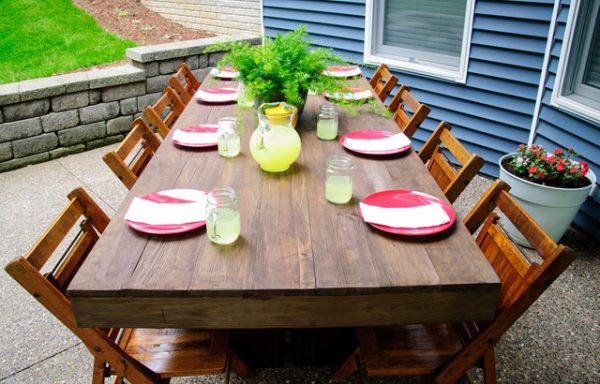 They realized they needed somewhere to store all their Pyrex so they built these cool industrial shelves in an afternoon.
Yes, they even built the headboard!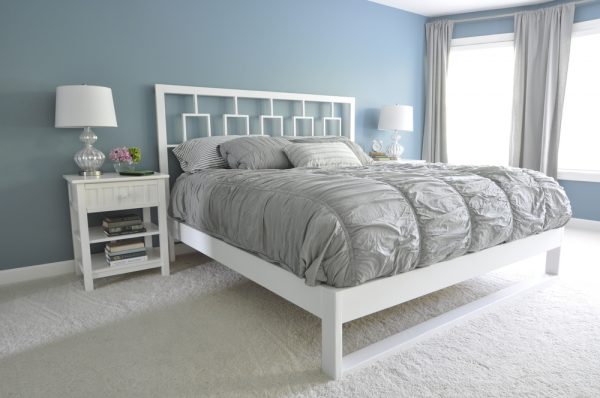 They can stencil too!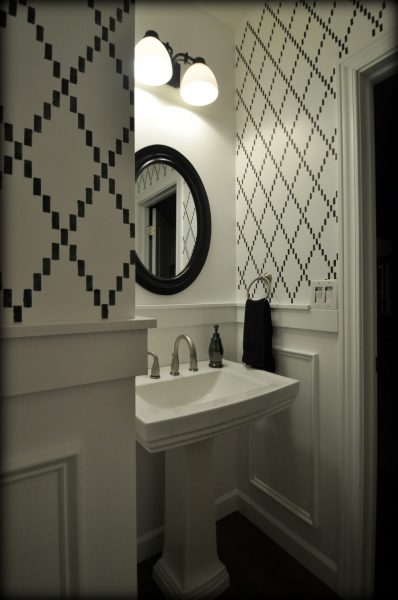 Oh, and they have some pretty cool collections.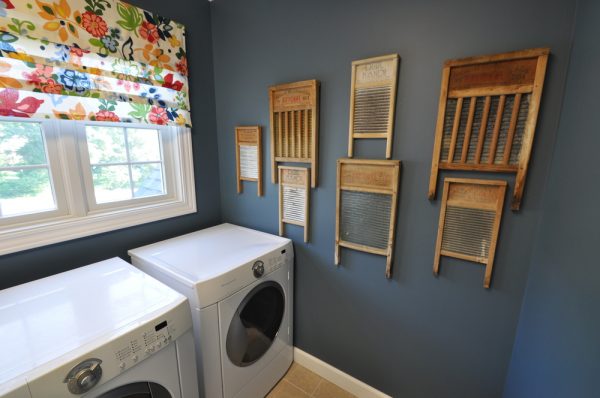 Love the modern/vintage look of the craft room.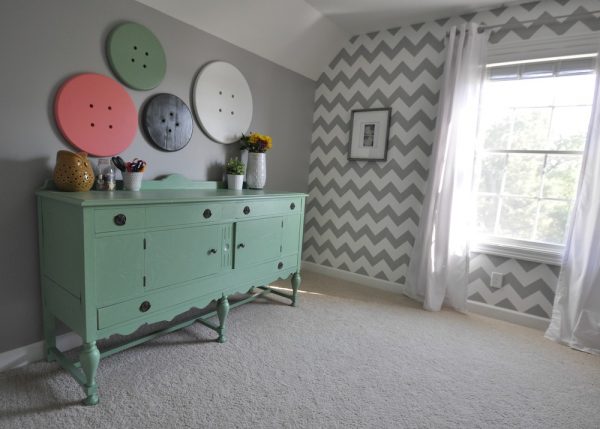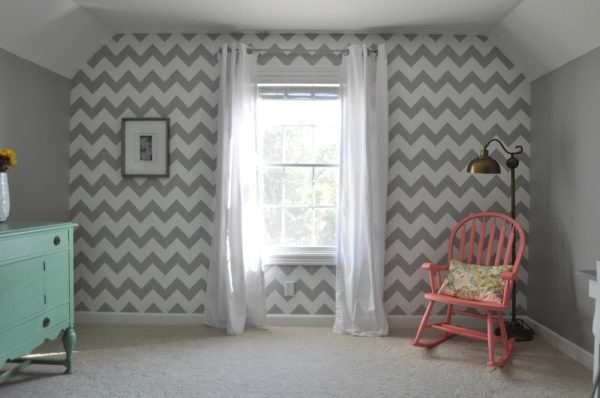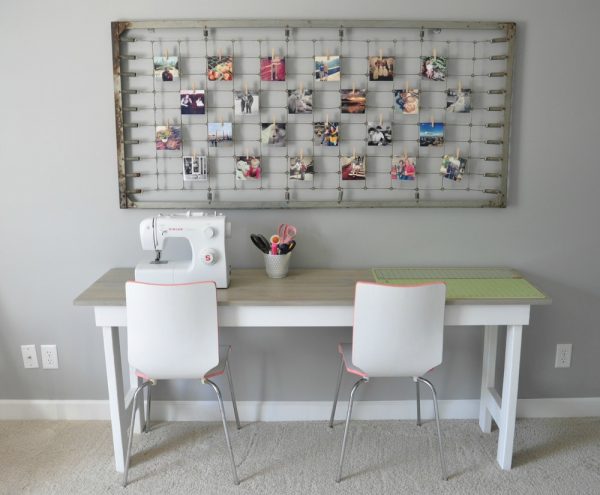 The key to a happy marriage – separate sinks.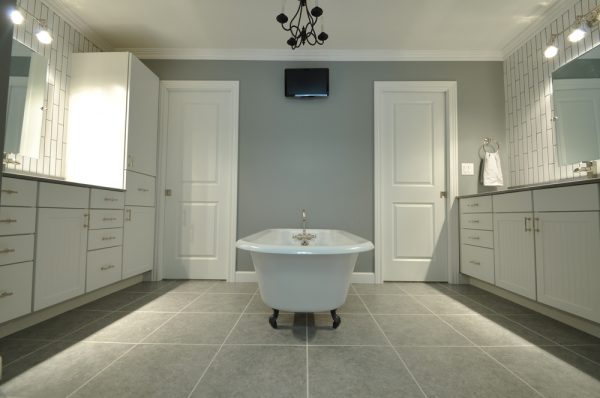 That Ike is such a ham.  He really loves a relaxing bubble bath and staring at the vertical subway tile.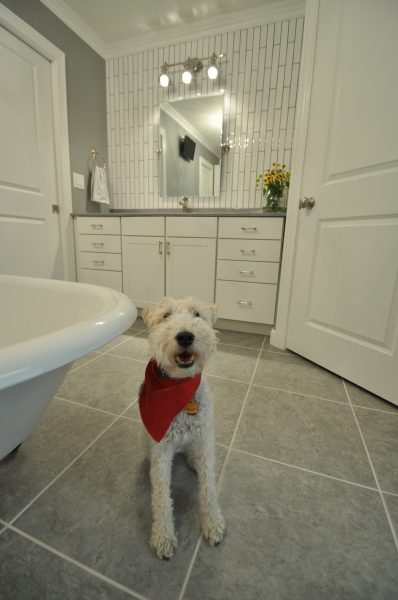 Can you say photo bomber.  Ike takes selfies to a whole new level.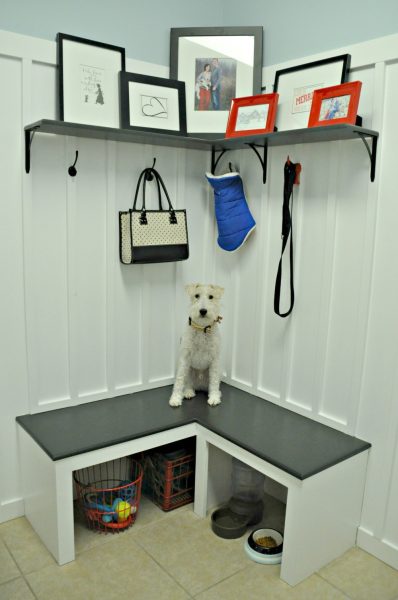 He wanted to let you know that he has never lifted his leg on the flower tower that Michelle made.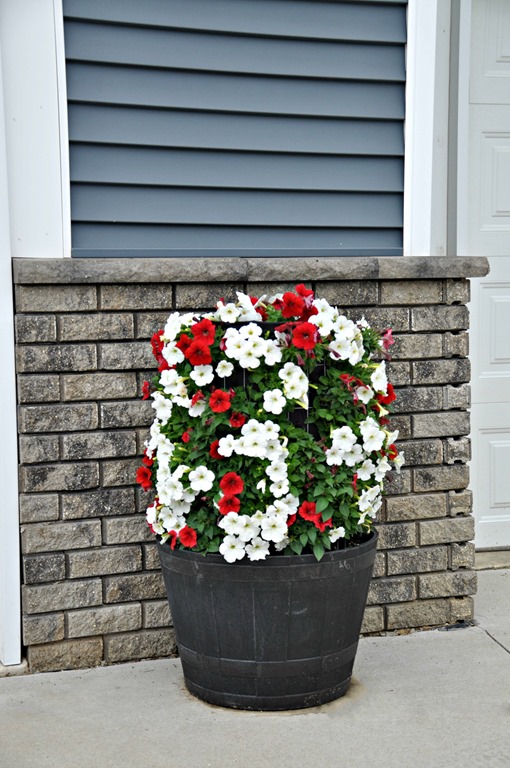 Ike likes treats, belly rubs and long, scenic walks so be sure to stop by and visit him and his owners at Decor and the Dog.
Like peeking into beautiful homes?  You'll love my Eclectic Home Tours!