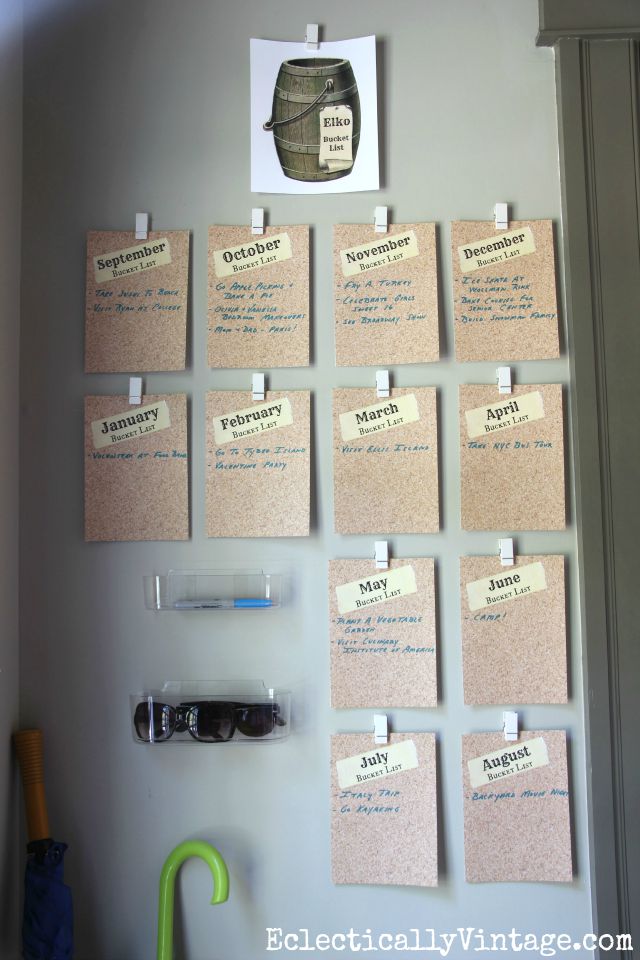 The long lazy days of summer have sadly ended and it's back to the grind.
Crazy schedules, chauffeuring kids to and fro, hours of homework, sports practices and events every night of the week …
I need a vacation already!
To combat the chaos and make sure we have something to look forward to all year long, I created a family bucket list wall in my mudroom.
I'm in love with the Spring Clips! They are one of those why didn't I think of that things that I can find a million uses for.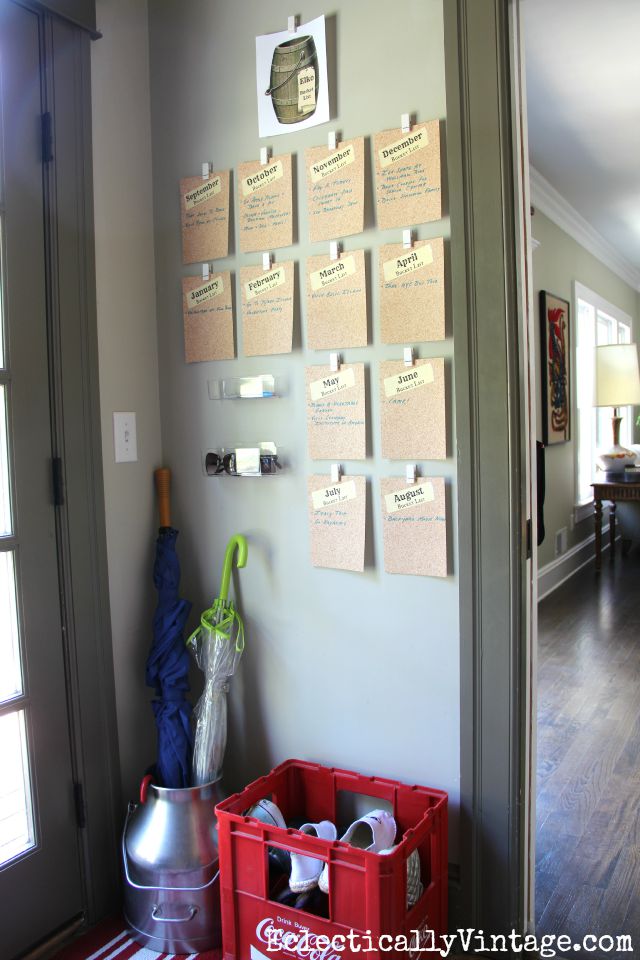 Print your free printable monthly bucket list pages and family name bucket list (see below to download and print)
Follow all Command Brand package instructions for proper surface cleaning and prep, adhesive strip placement and recommended weight claims.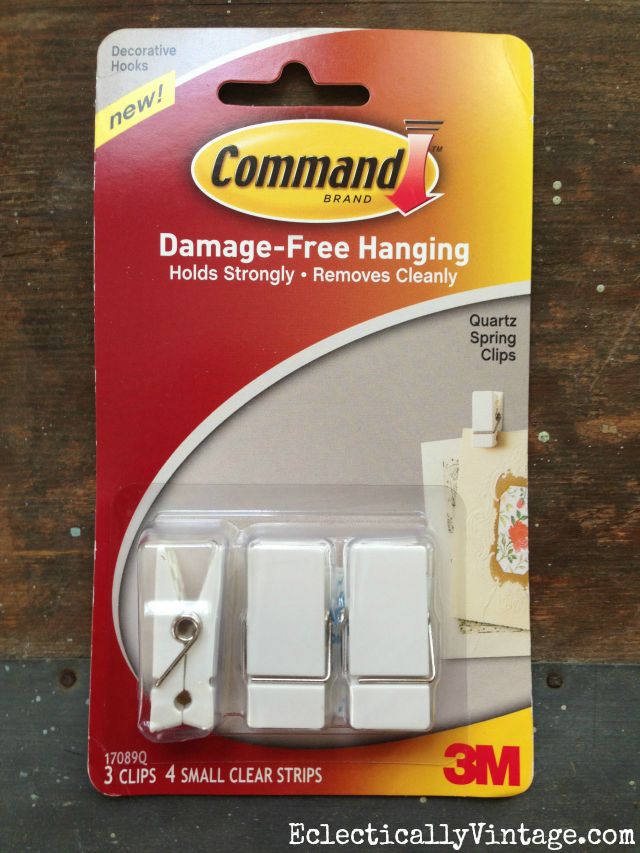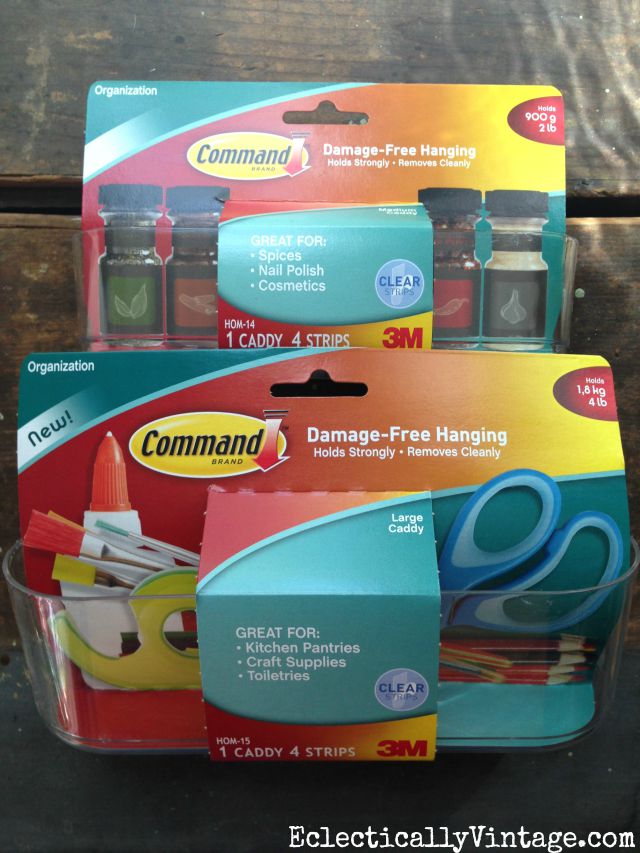 Gather bucket list ideas from every member of the family.  Jot down ideas for each month.
Print out my free family bucket list family sign (see below to download and print) to hang above your bucket list and add your family's name.
Hang Spring Clips on the wall, organizing them to best fit the space.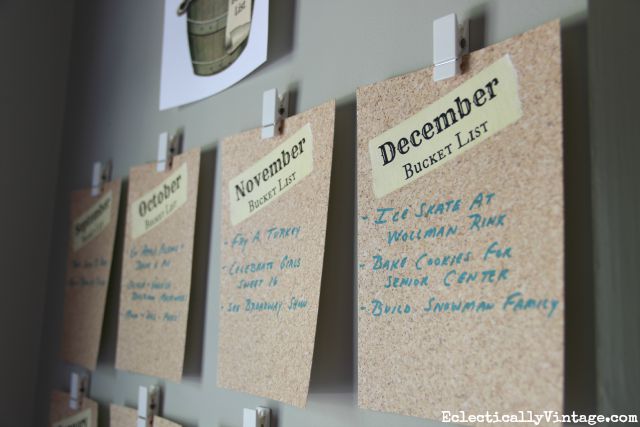 Add a couple of  Clear Caddies (I used one medium and one large) for extra storage space for holding markers to jot down new ideas as well as things like notepads, sunglasses, keys …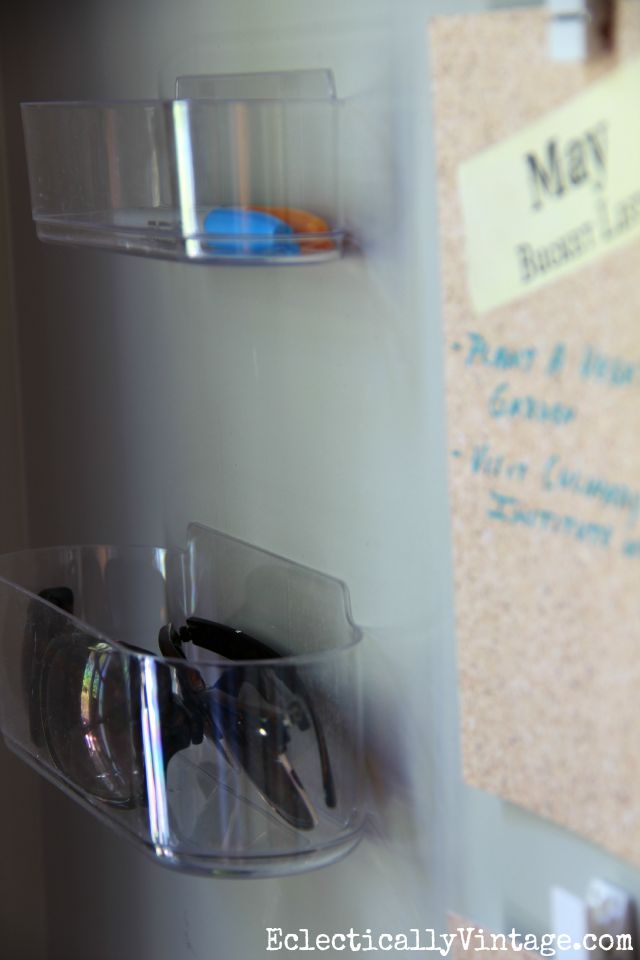 Click to download and print
Vintage Barrel Bucket List Printable (add your family name once printed)
Note: these are set to print smaller than 8 1/2 x 11 so you will have to trim each page
I like printing on heavy card stock but regular printer paper is fine too
September bucket list
October bucket list
November bucket list
December bucket list
January bucket list
February bucket list
March bucket list
April bucket list
May bucket list
June bucket list
July bucket list
August bucket list
What's on your bucket list?