How to Make Plastic Pumpkins Look Real!
See how to make fake plastic pumpkins look realistic! A simple paint technique will have your faux pumpkins looking like they came straight from the pumpkin patch! This is a fun and easy fall craft anyone can do.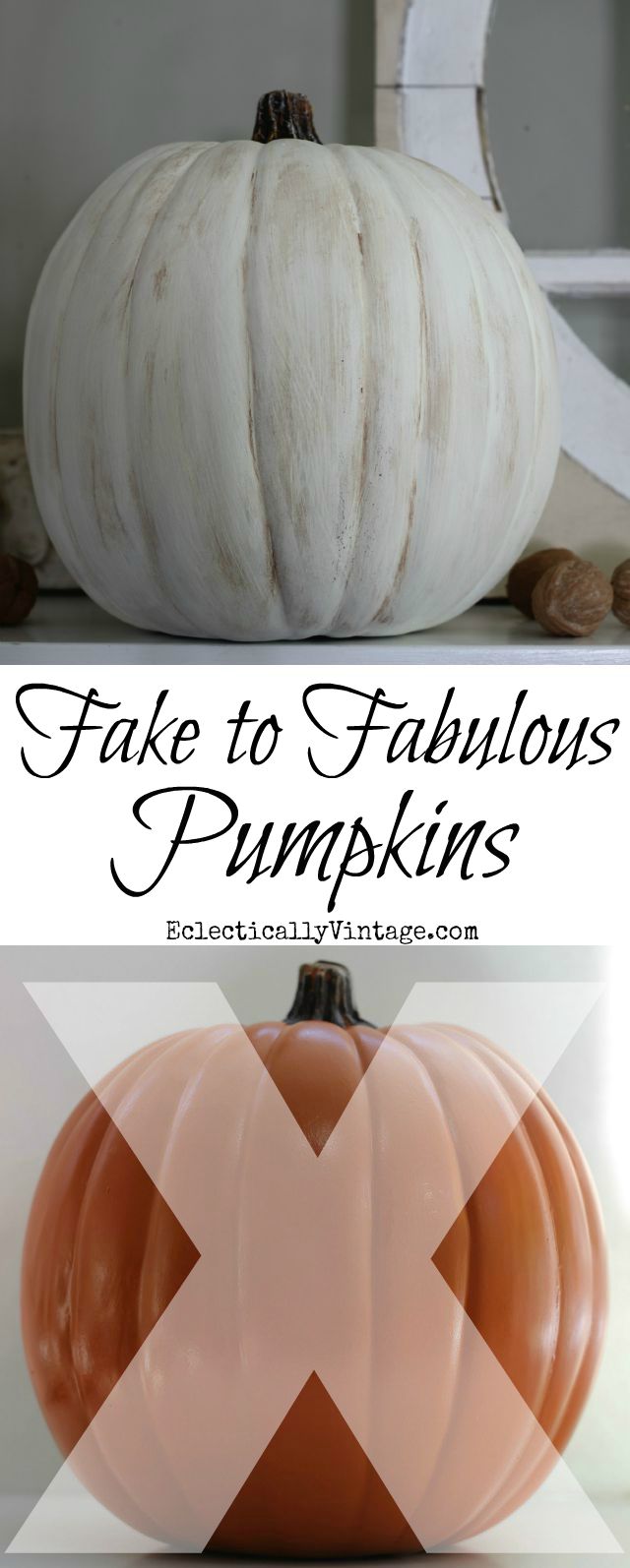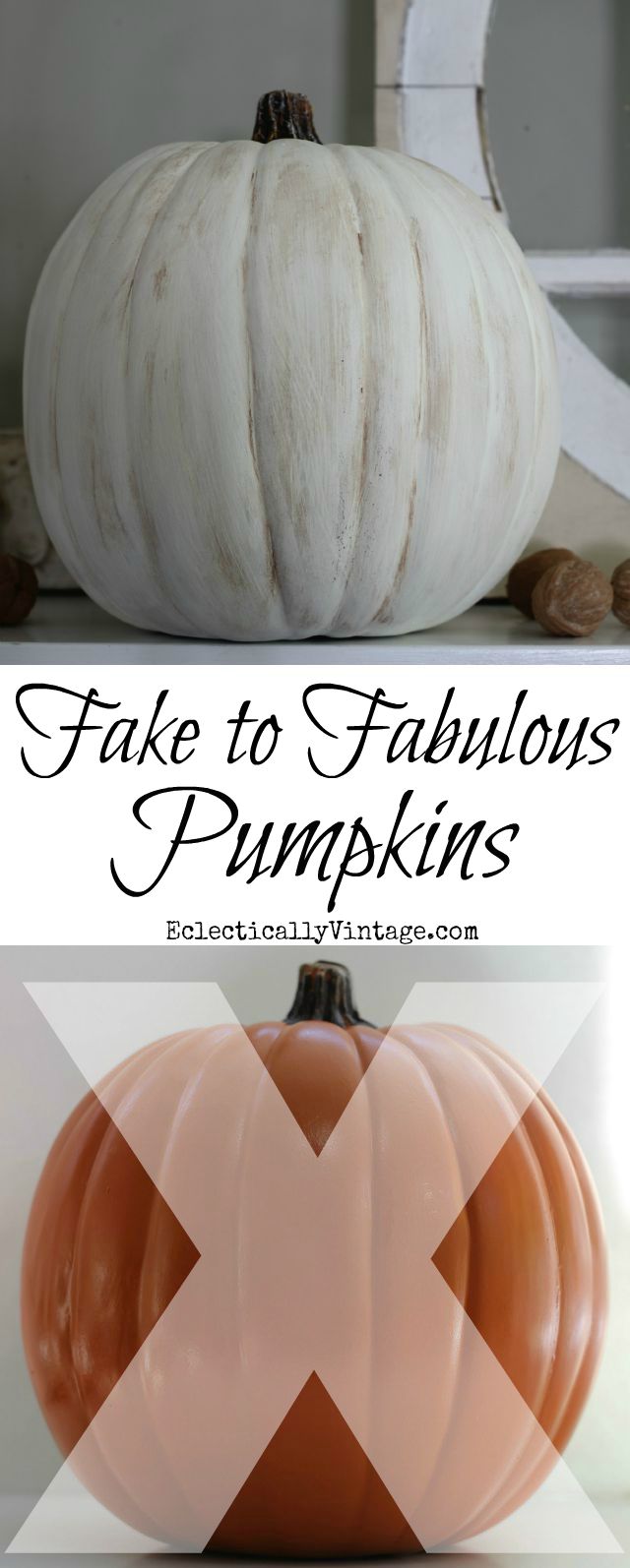 Remember when I shared my deep, dark hatred for plastic pumpkin pails.
Well, that hatred has been brewing inside of me for years and it's finally trickled down to the lowly fake pumpkin …
or funkin as it's called.  Not that there's anything fun about them.
So instead of seething with anger any longer, I decided to turn those pumpkins from fake to fabulous.
How to Make Plastic Pumpkins Look Realistic
Supplies:
Fake pumpkin
Martha Stewart Vintage Decor Paint (I used ivory)
Martha Stewart Vintage Decor Antique Wax
paintbrush
paper towels
I love this Vintage Decor Paint – use it on furniture, wood, plastic or anything else you want to makeover – no prep or priming needed.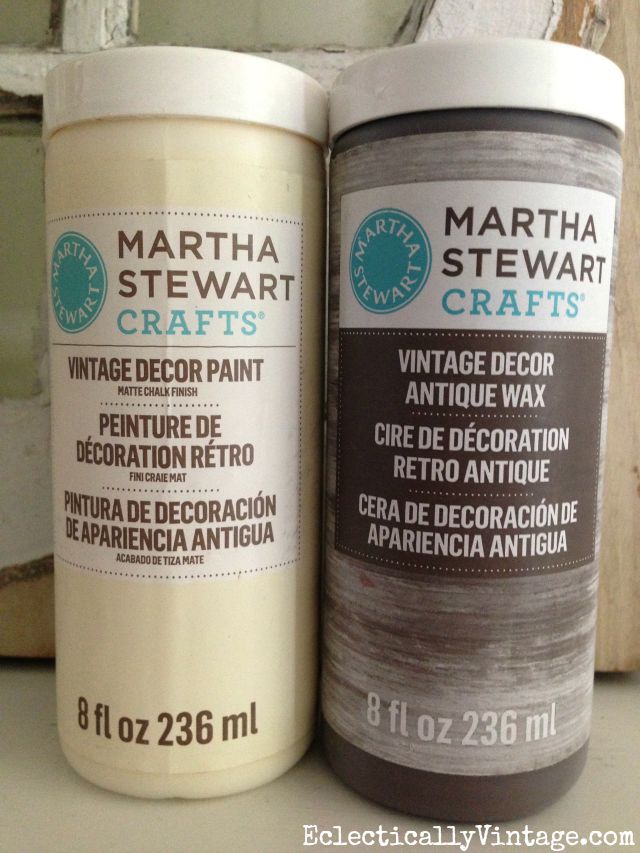 1) Paint your pumpkin with two coats of ivory paint (I used ivory instead of white to give it a more natural appearance)
Note: if you want to keep your pumpkin orange, skip this step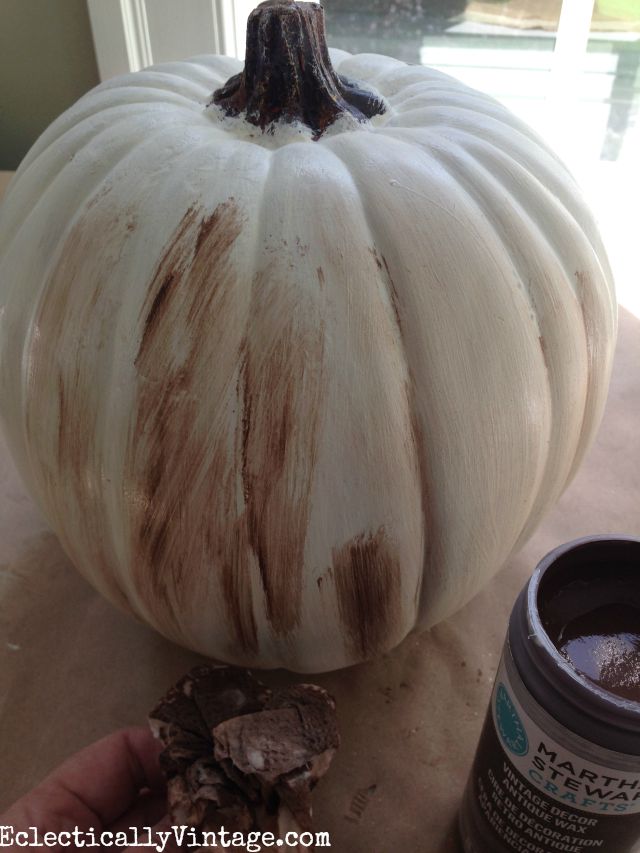 2) Once the ivory paint is dry, brush on a small amount of the Vintage Decor Antique Wax then use a damp paper towel to rub the paint into the pumpkin.  Rub off excess and blend with the damp towel.
3) Let dry, then set it out and fool your neighbors.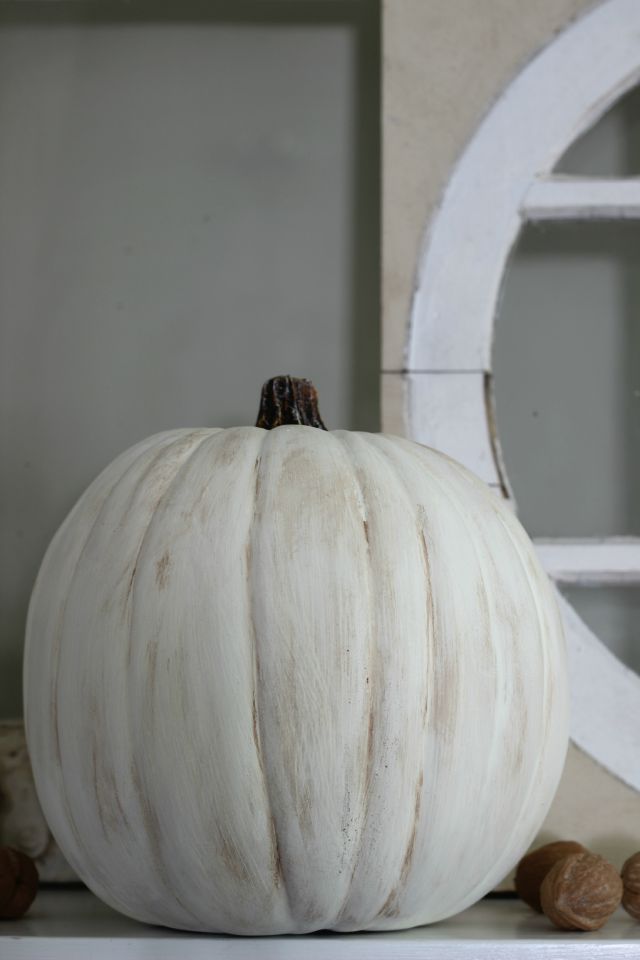 Not only do my pumpkins look like I just picked them right off the vine …
but now I can cancel my anger management sessions.
See my 12 DIY Painted Pumpkin ideas here – complete with step by step tutorials!.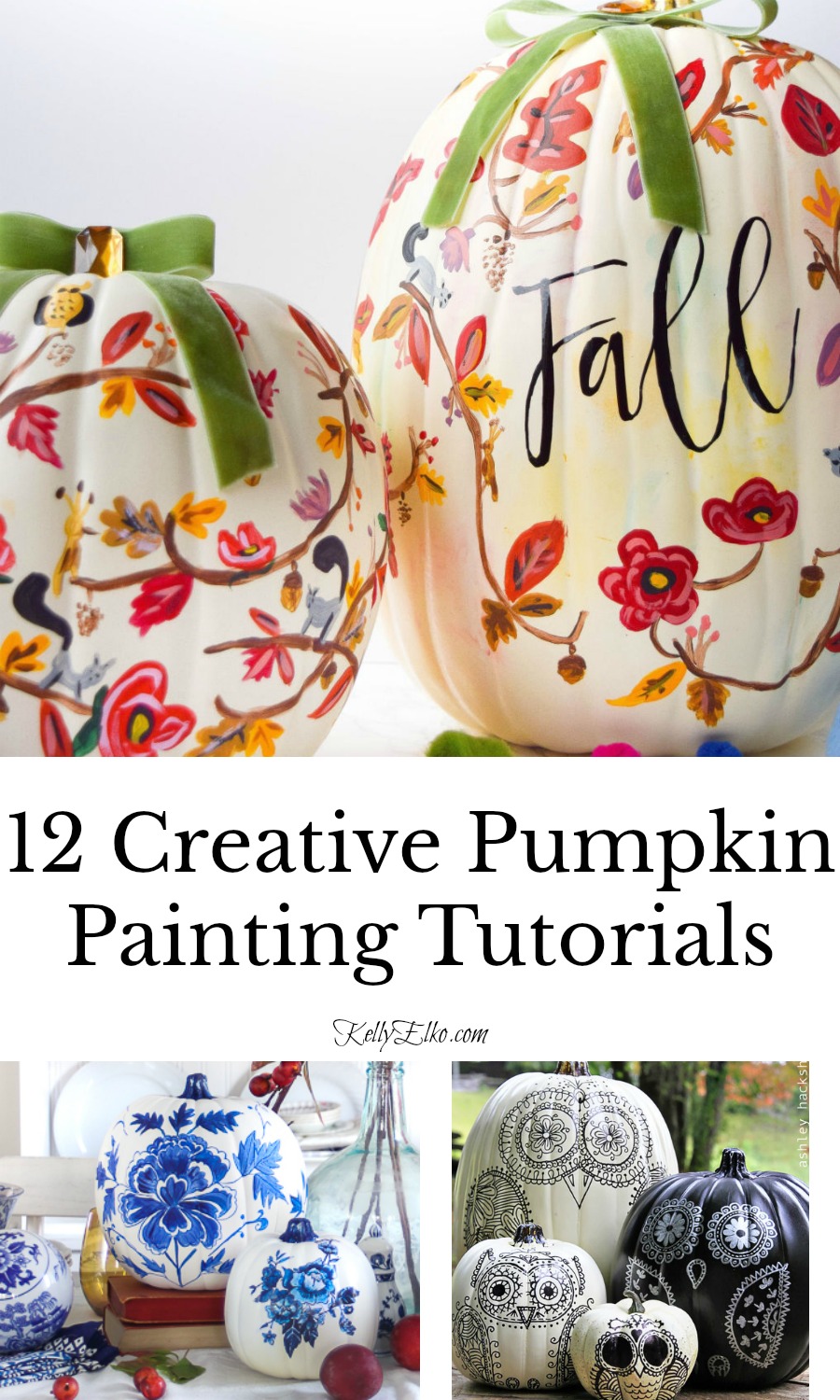 P.S. See how I made over my ugly plastic pumpkin pails here.
P.P.S. Take my Eclectically Fall Home Tour for more decorating inspiration.