Release Your Inner Artist – 12 Best DIY Painted Pumpkins
So you think you can't paint? I'm here to tell you that yes, you can! These DIY painted pumpkins prove that anyone can paint a pumpkin (they come with step by step instructions).These are some of my favorite ways to decorate pumpkins using craft paint, watercolors, puffy paint, chalk paint, Sharpies and even nail polish! So rummage through your fall storage bins for those boring faux pumpkins or head to the pumpkin patch for some real ones, grab some paint and get your creative pumpkin juices flowing with the best DIY painted pumpkins.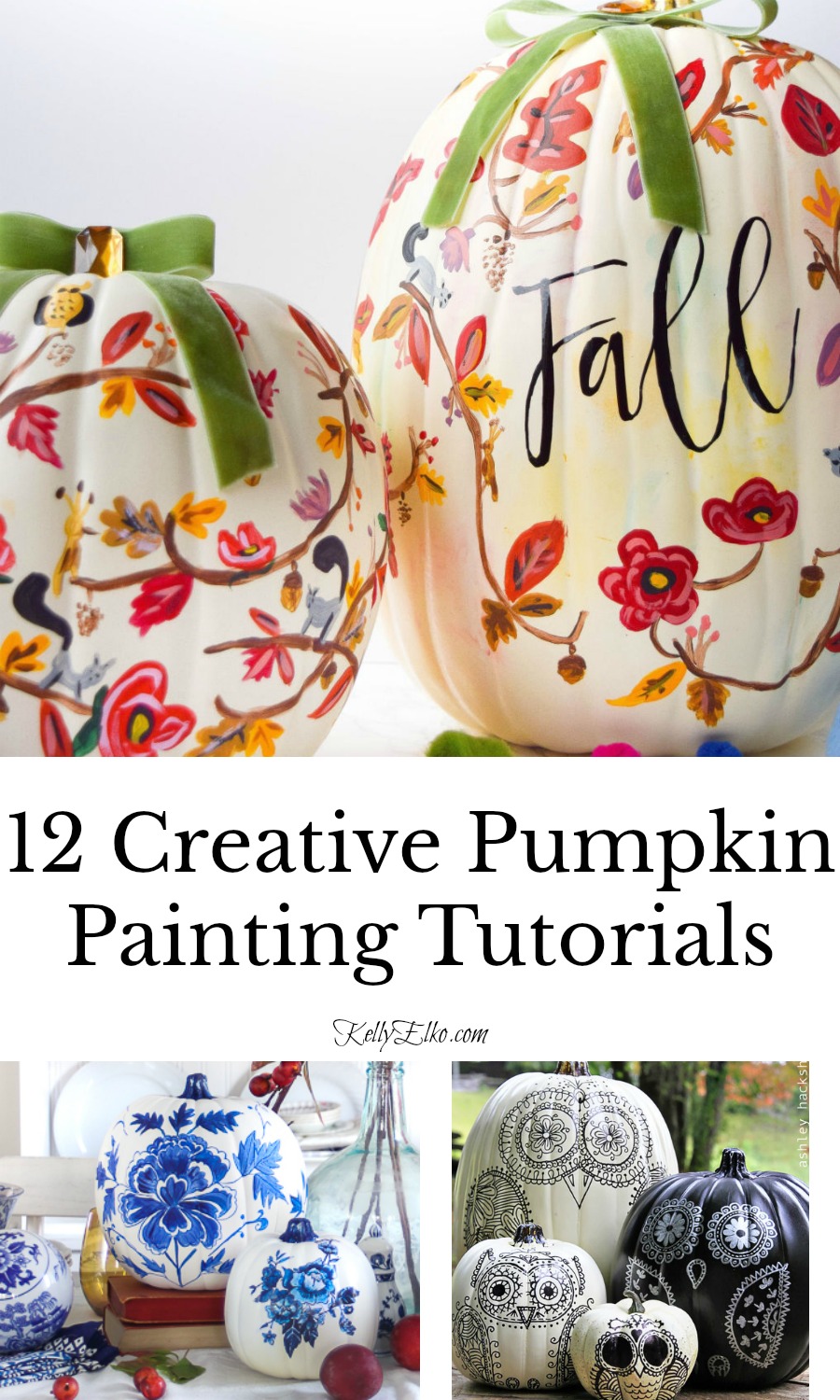 Don't let this falling leaves pumpkin scare you! She provides a detailed tutorial (even short video clips) so you can master her technique.
Hand Painted Fall Leaves Pumpkin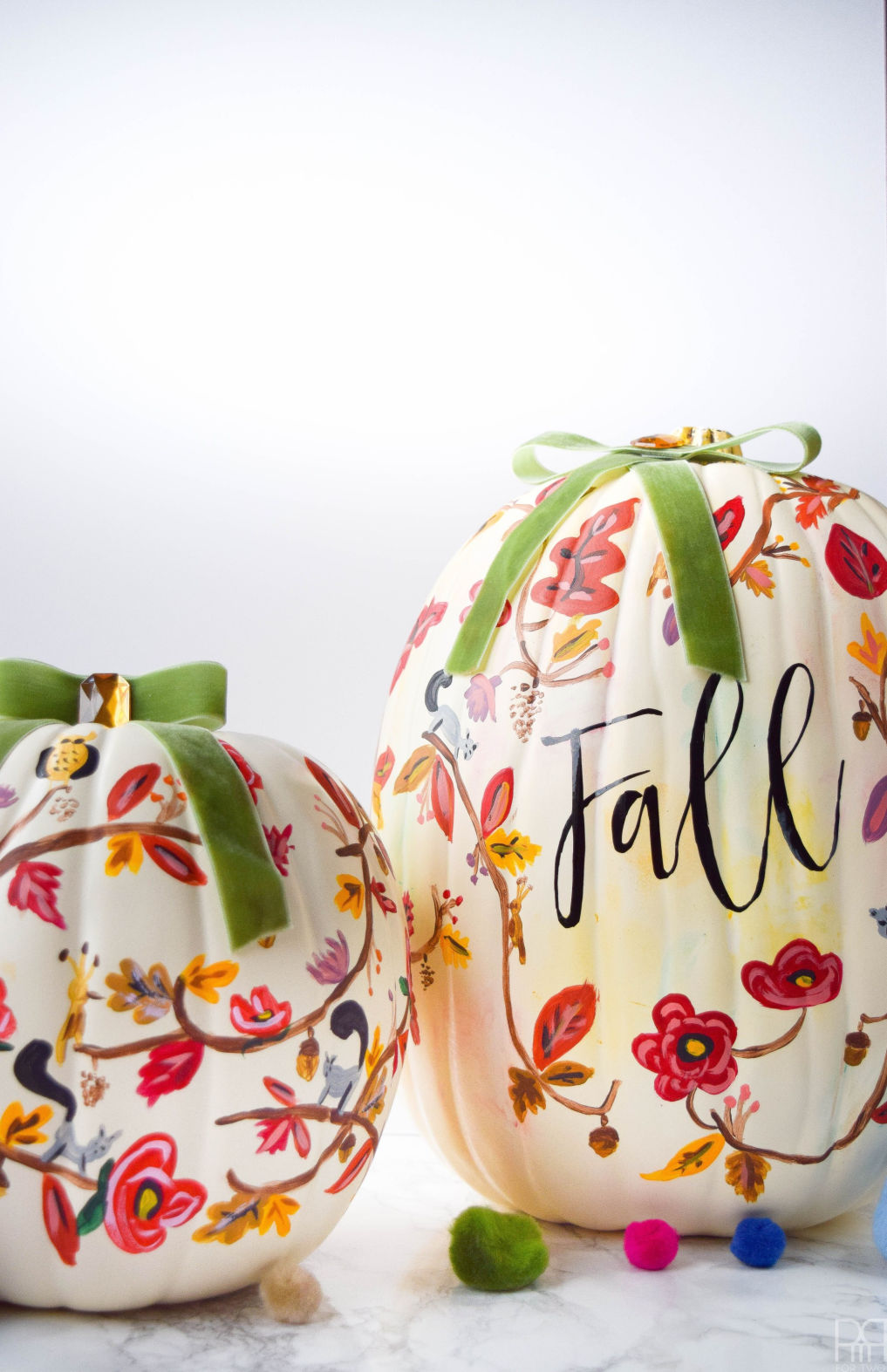 If you love classic blue and white porcelain, then these pumpkins are for you! Don't let the intricate details intimidate you because she gives you step by step painting directions so you can create your own ginger jar pumpkins.
Blue Ginger Jar Painted Pumpkins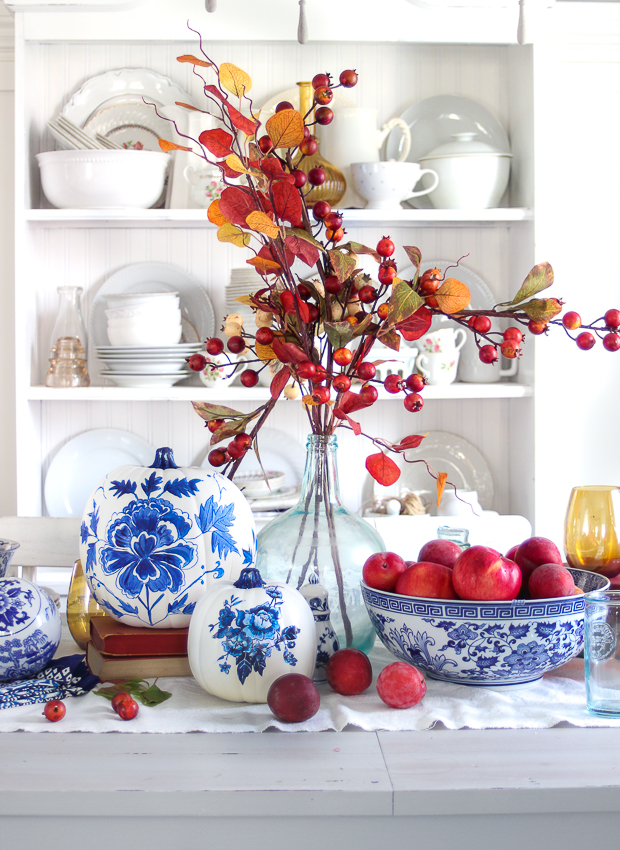 If you love vintage Pyrex as much as I do, you can try your hand at these retro beauties.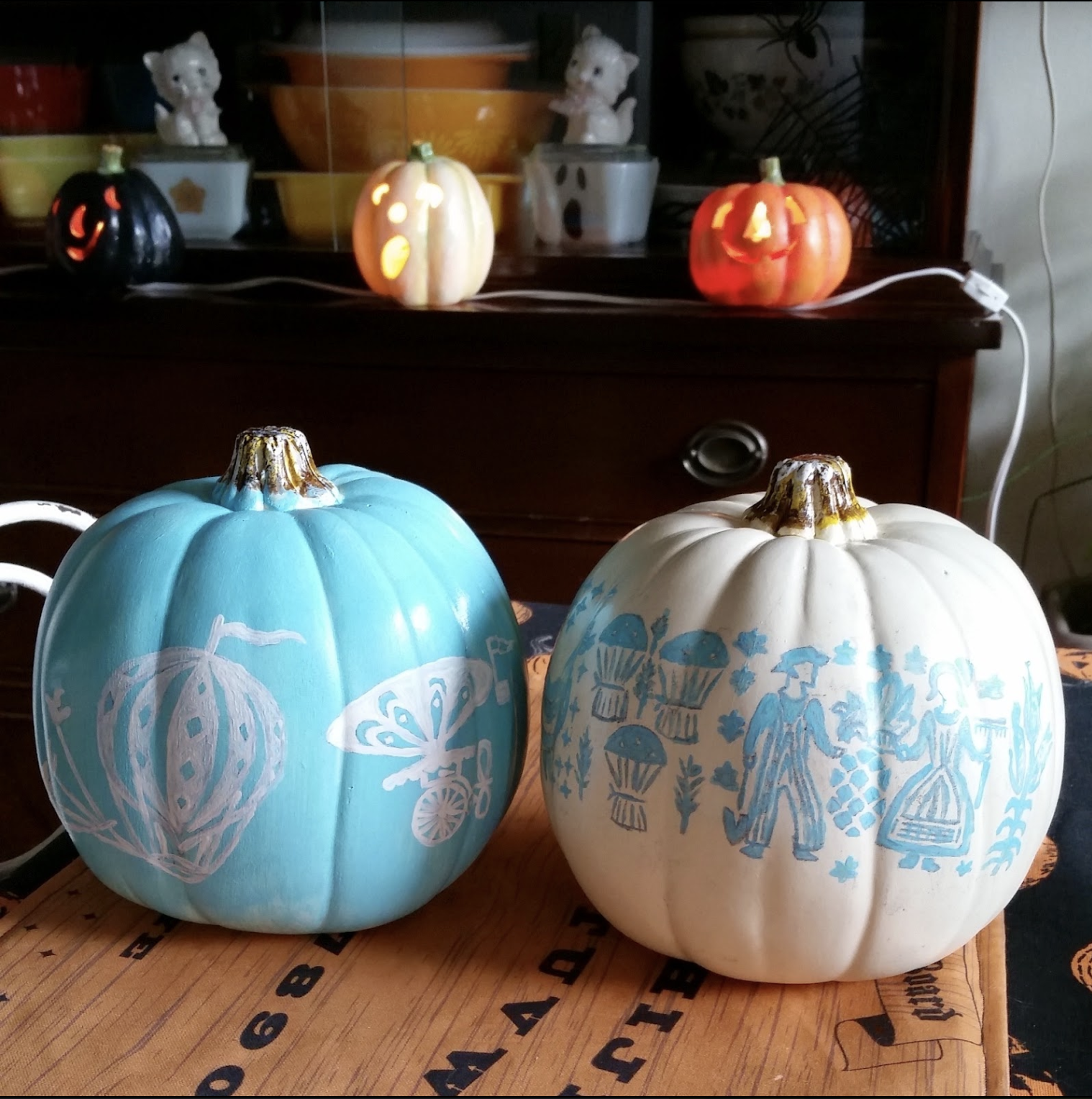 Who knew you could use watercolor paints on pumpkins!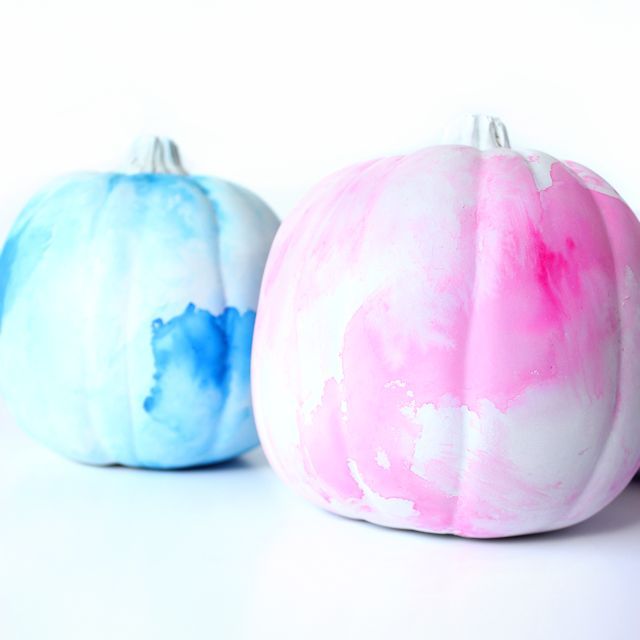 Want your pumpkin to withstand the outdoor elements? Paint pumpkins using oil pastel crayons (so much easier to use than oil paints).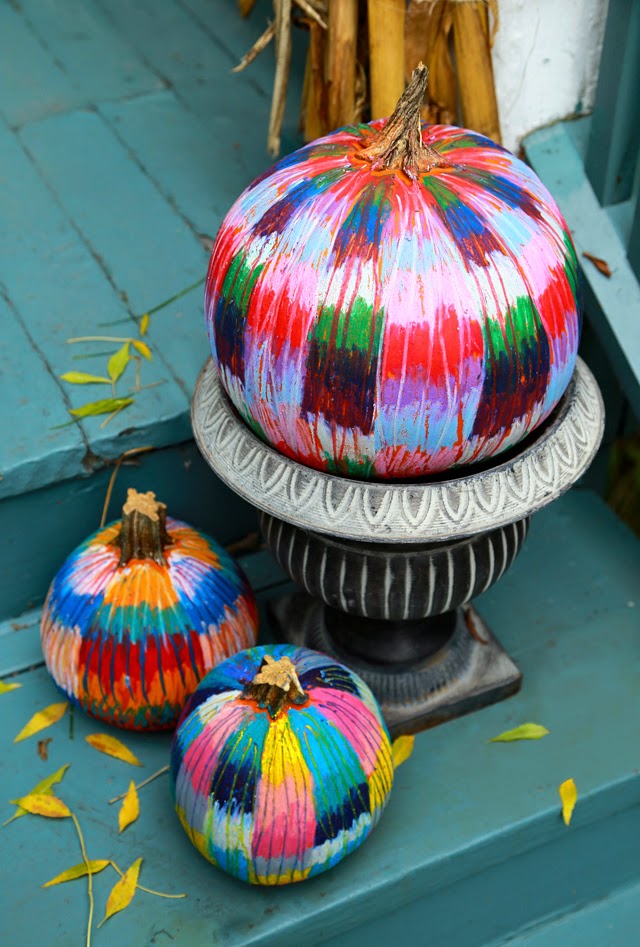 When my girls were little, they loved using puffy paint to decorate t-shirts. I love the dimension this paint gives to pumpkins!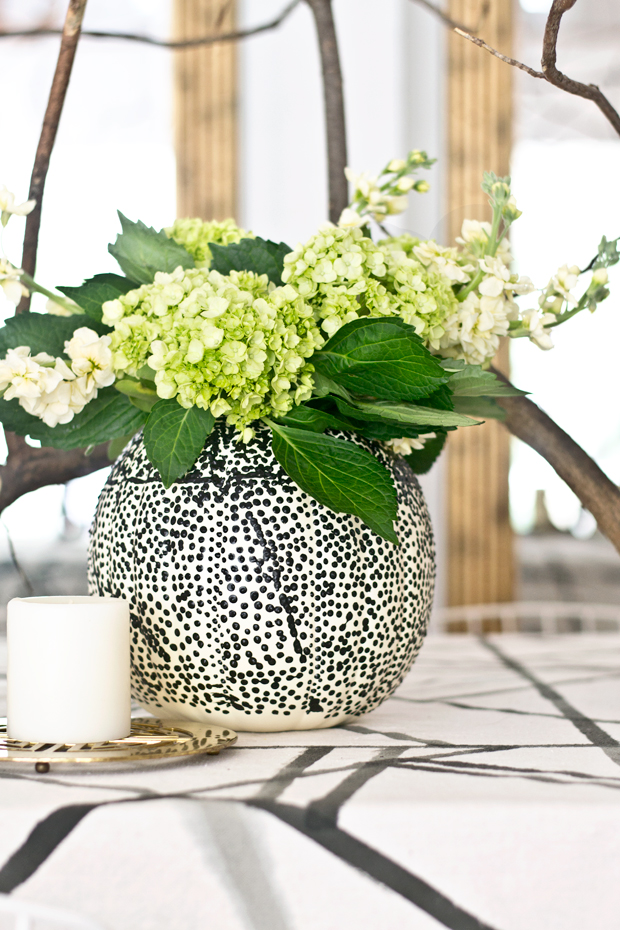 WHO wants to make these fun Sharpie owl pumpkins. They're perfect for anyone who questions their painting skills.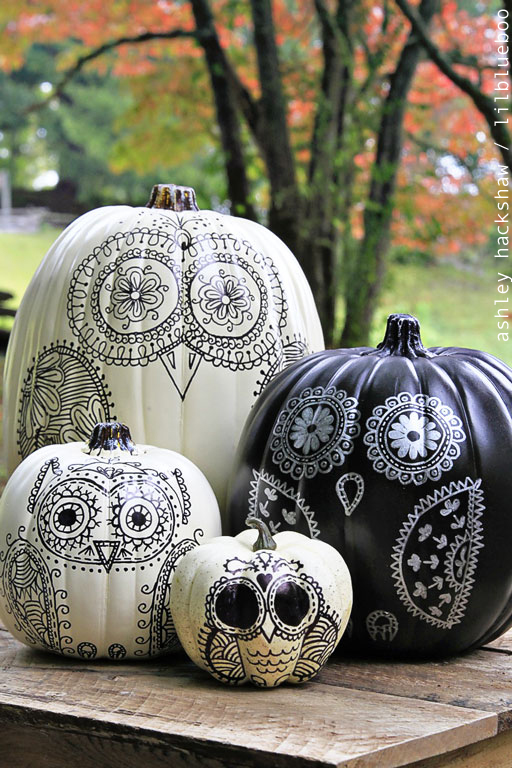 Who needs paint when you can use nail polish to create these colorful marbled pumpkins.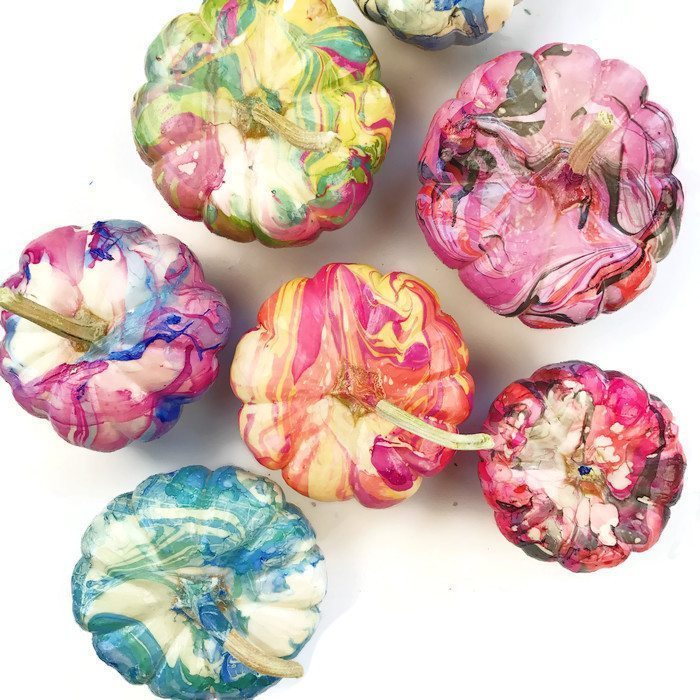 She calls them Pun-kins and I love the fun sayings but feel free to write anything your heart desires. Best part … you don't need perfect writing skills or a steady hand to create them.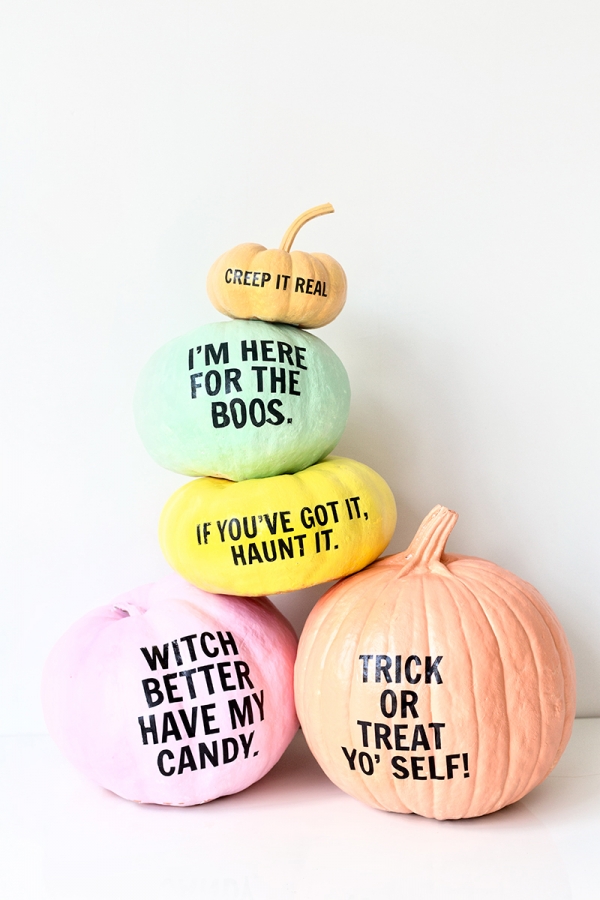 If you love classic plaid, this pumpkin is for you! It's so easy to make even if your painting skills are limited.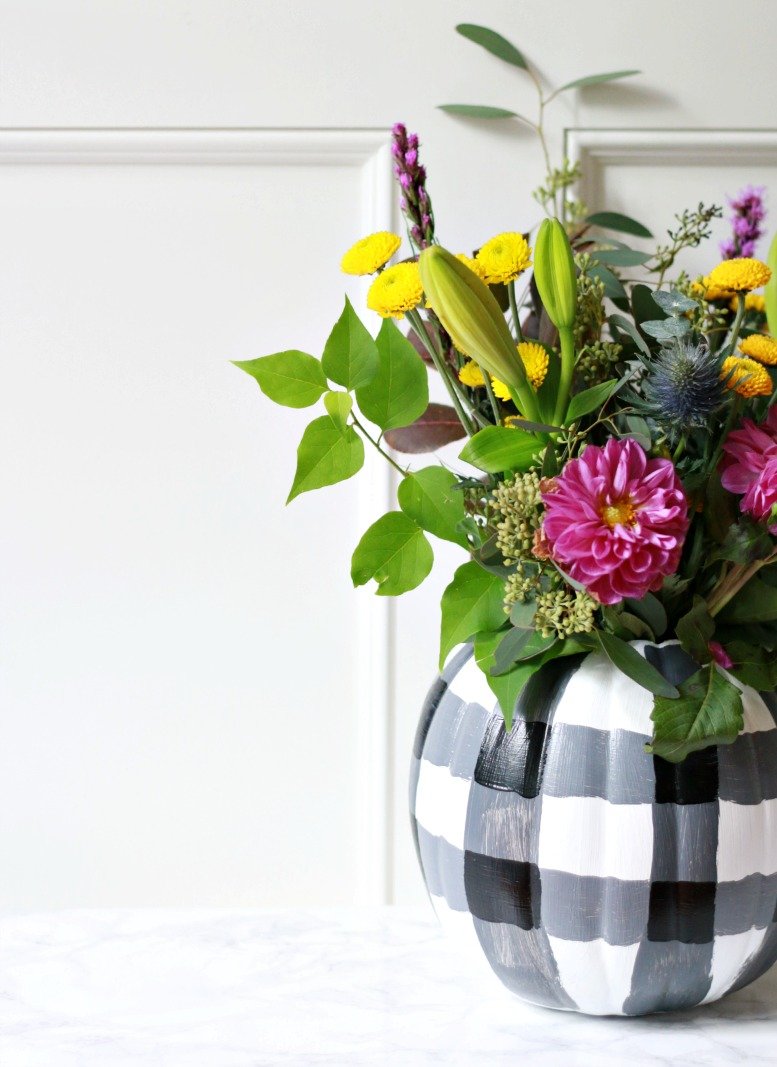 If any of the above seem intimidating, you can get your pumpkin painting feet wet with these ideas …
Somewhere over the rainbow … there was a colorful pumpkin mantel!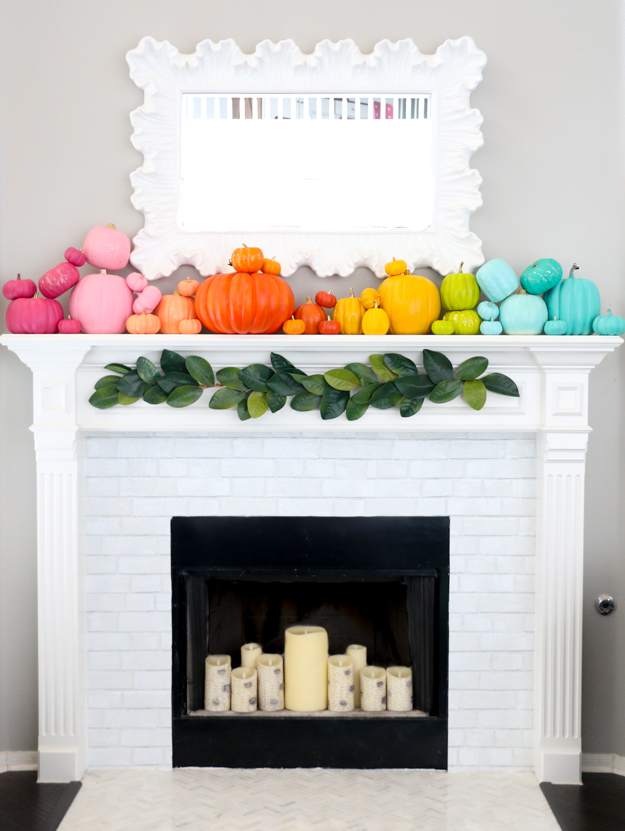 If a rainbow of color isn't your thing, you can stick to different shades of the same color for a unique look.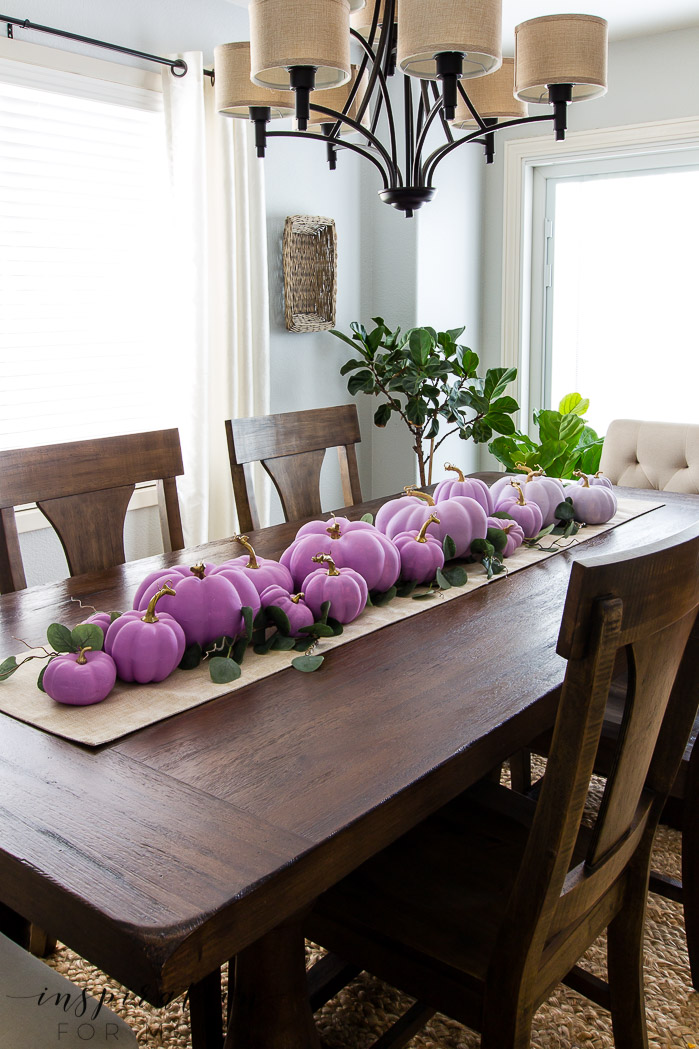 Or you can turn those painted pumpkins and gourds into a colorful wreath!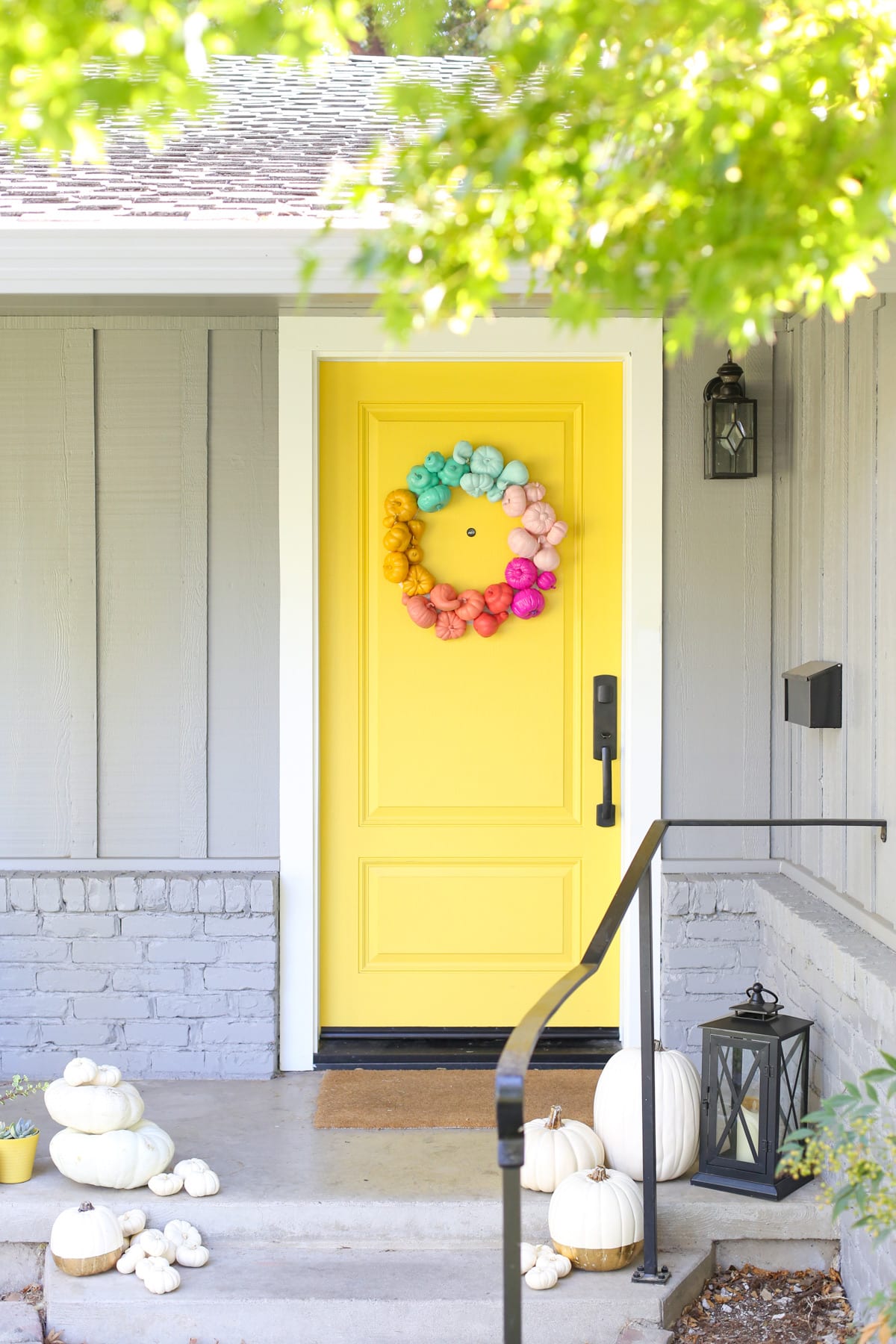 If you want a more realistic look, I share how to make plastic pumpkins look real.
Fake to Fabulous Painted Pumpkins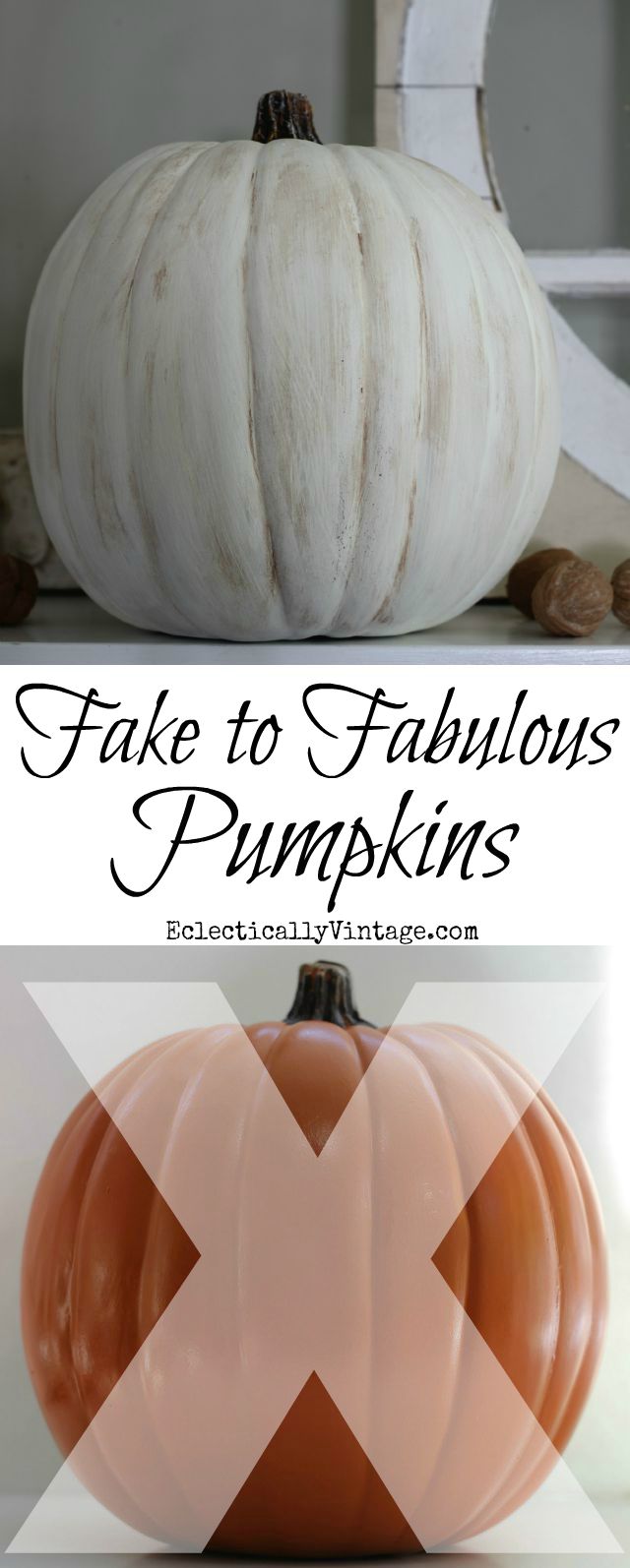 Start my favorite Thanksgiving tradition by making thankful pumpkins with your family.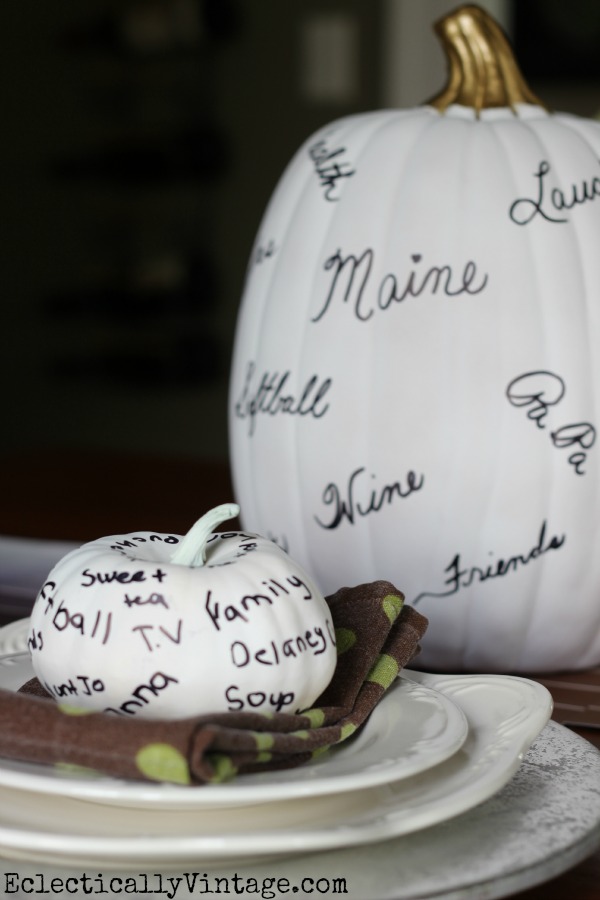 It would be fun to have a pumpkin painting party! Invite your friends over, pour some wine, eat some candy corn (I think I'm the only person on the planet who actually thinks they taste good), and show them how to create these pumpkins. You'll definitely impress them with your painting skills.