New Thanksgiving Traditions – How to Make Thankful Pumpkins
I'm a lucky girl who has a lot to be thankful for.
My beautiful girls, my hot hubby, my family and friends, my health …
not to mention things like chocolate, wine and margaritas.
You know I'm all about creating simple projects …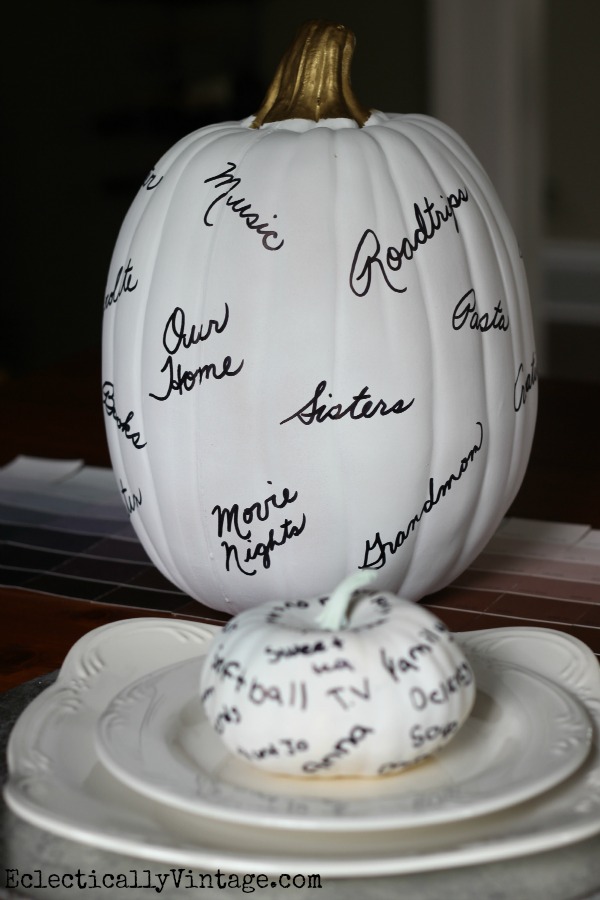 and I'm a big believer in making memories and what better remembrance of all those family Thanksgiving dinners than a Thankful Pumpkin that I can gaze at lovingly when I'm an 87 year old woman in a rocking chair.
So I'm starting one of my own new Thanksgiving traditions this year.
I'll remember that Vanessa is really thankful for pasta and Taylor Swift (don't worry, she did write mom & dad on the other side) …
and Olivia is thankful for candy and trips to the mall.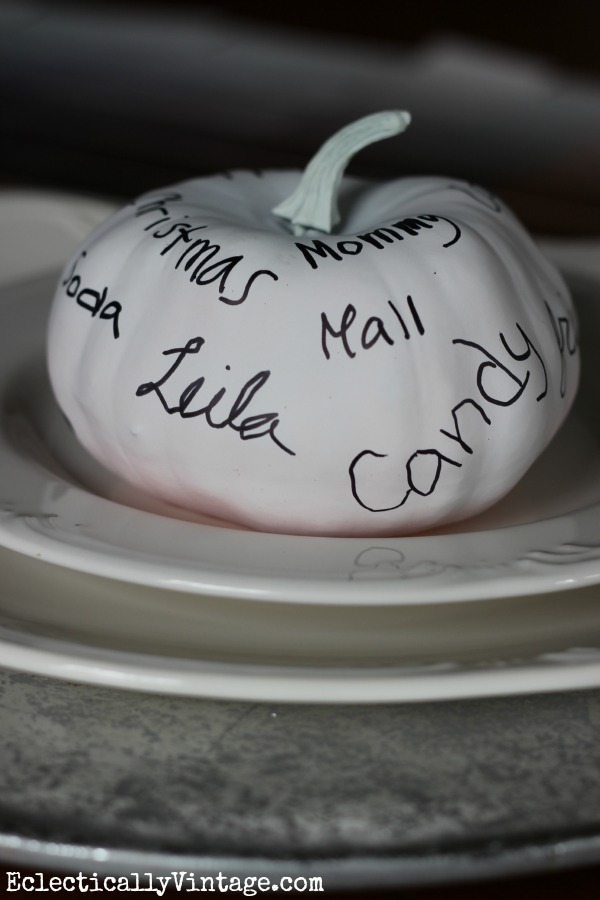 Make a Thanks Pumpkin
Buy a funkin – aka, a fake pumpkin!
Spray paint it white or whatever other color catches your fancy
Write what you are thankful for with a Sharpie and put a mini pumpkin on your guests plates so they can join in the fun
Add a little gold gilding to the stem for some pizazz – every pumpkin needs pizazz
Pull the pumpkin out when you're 87 years old and remember good times
So set out a big pumpkin – real or funkin – centerpiece and a mini at every place setting and let your guests tell you what they're thankful for.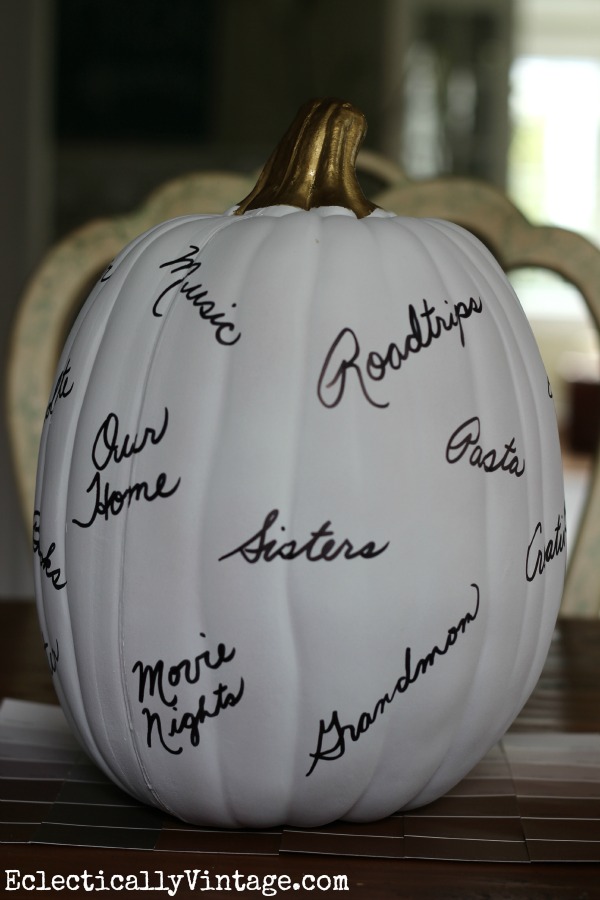 These will look amazing with another tradition we started a few years ago – a fun Thanksgiving centerpiece that the kids can make while you're cooking.
I'm also thankful to have made the most amazing friendships with this talented group of gals.
Want to see 24 other Thankful at Home ideas?  Just click on the links below.
Friday:
Source:
polka dot napkins – HomeGoods
plates – Pfaltzgraff