Kelly's Stamp of Approval
This week, it's all about my girls turning 20 and why it took three years to find out if they were identical or fraternal, my mullet from the past when I helped my sister purge her stuff, a fall porch that will make you purple with envy, a simple Thanksgiving project that will become a favorite yearly activity, why I'm officially the crazy dog lady and more. Welcome to this weeks Kelly's Stamp of Approval 4.
Fall Favorite
I like to think that Prince based his song Purple Rain on this purple mum porch! I love how Liz White mixed together different shades of purple flowers with white pumpkins.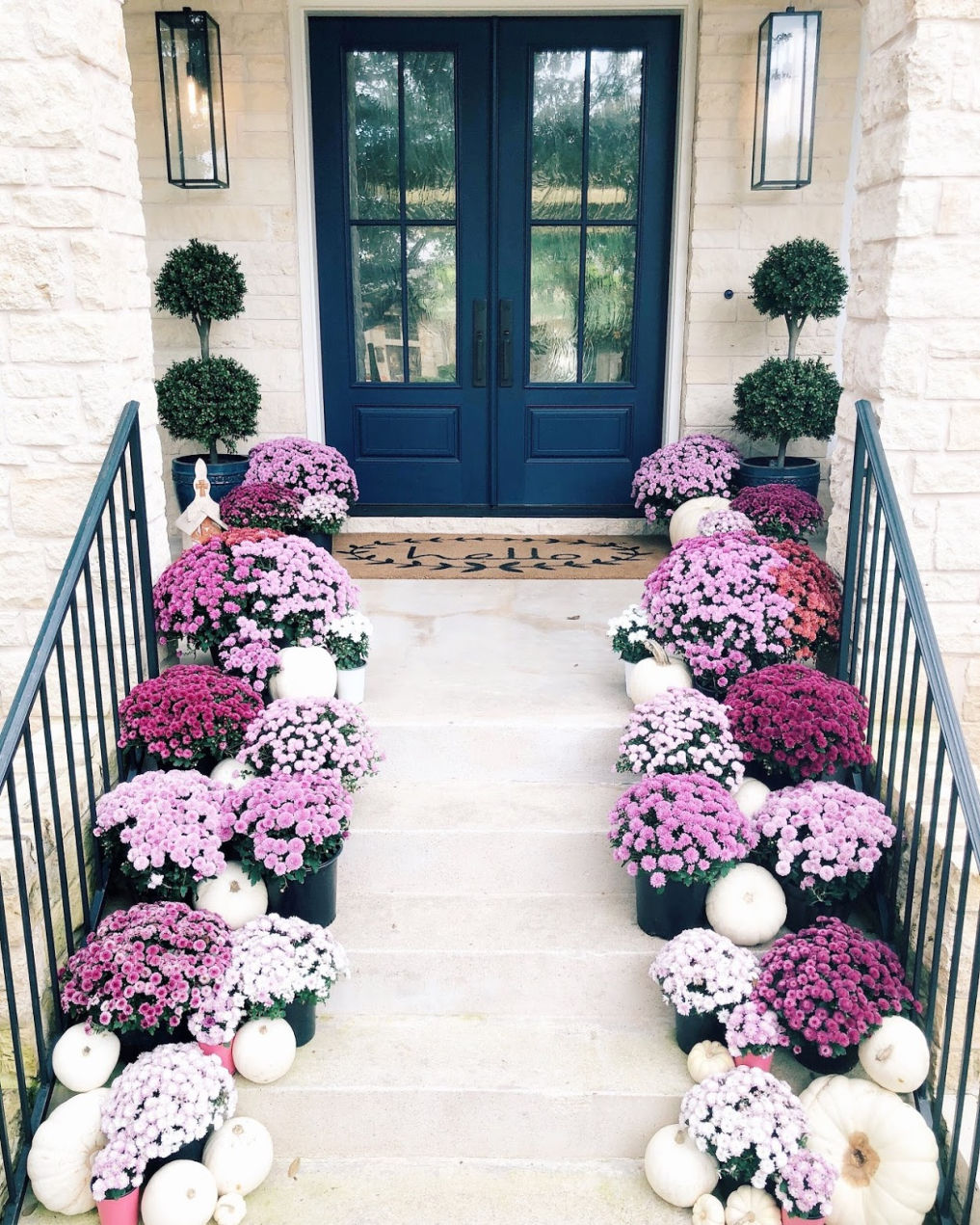 This post contains affiliate links which means if you purchase something, I will earn a small commission at no extra cost to you.
Can't Live Without
No More Wire Hangers! I pulled a Mommy Dearest and replaced all of my mismatched hangers with these slim velvet hangers that make sure my clothes don't slip off. Who knew a hanger could spark so much joy!
Fun Find
I've officially become the crazy dog lady. It started when I turned my dog into this Rudolph pillow and now this. I emailed the artist a few photos of Sushi (from her supermodel portfolio) and she created this custom embroidery hoop pet portrait that I absolutely love! The artist emailed me a photo of her creation for my approval and when I wasn't 100% satisfied with it, she created a new one that truly captures Sushi's smouldering good looks!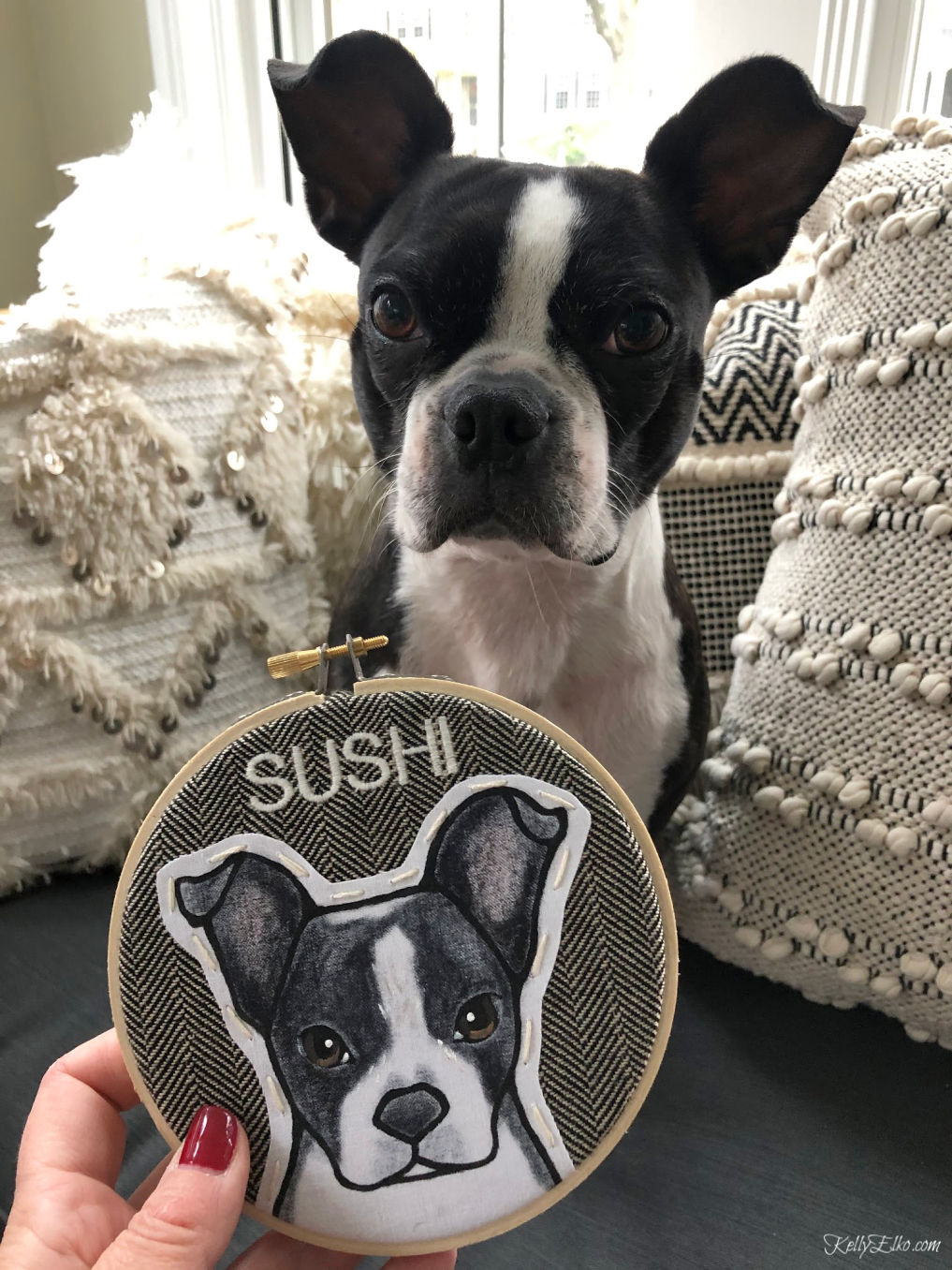 What to Watch
The Kaminsky Method – I just started watching season two of this hilarious show on Netflix! I can see why it won a Golden Globe for 2019 Best Comedy Series. Michael Douglas stars as an aging actor who long ago enjoyed 15 minutes of fame and is now an acting coach.
Make It
With Christmas decorations for sale in every store and every website (including mine!) focused on Ho Ho Ho, it seems that Thanksgiving can get lost! If you're looking for a unique way to commemorate Thanksgiving, see how to make my Thankful Pumpkins here.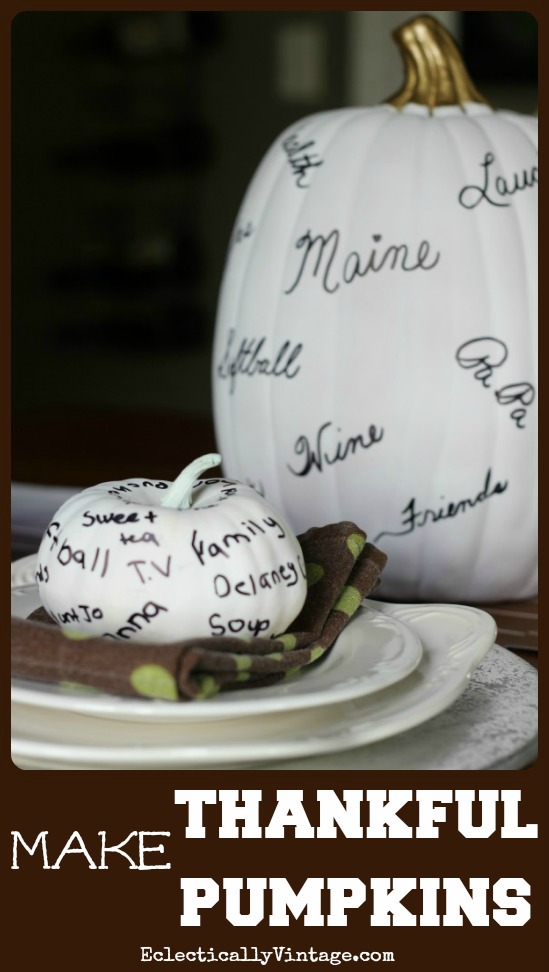 Christmas Must Have
Like Frank's Red Hot Sauce, I literally put these battery operated fairy lights on, in, under and over everything! I really like that you don't have to deal with cords or on/off switches to disturb your Christmas masterpiece. I love the way they look in my house centerpiece from last year (you can find similar galvanized houses on clearance here).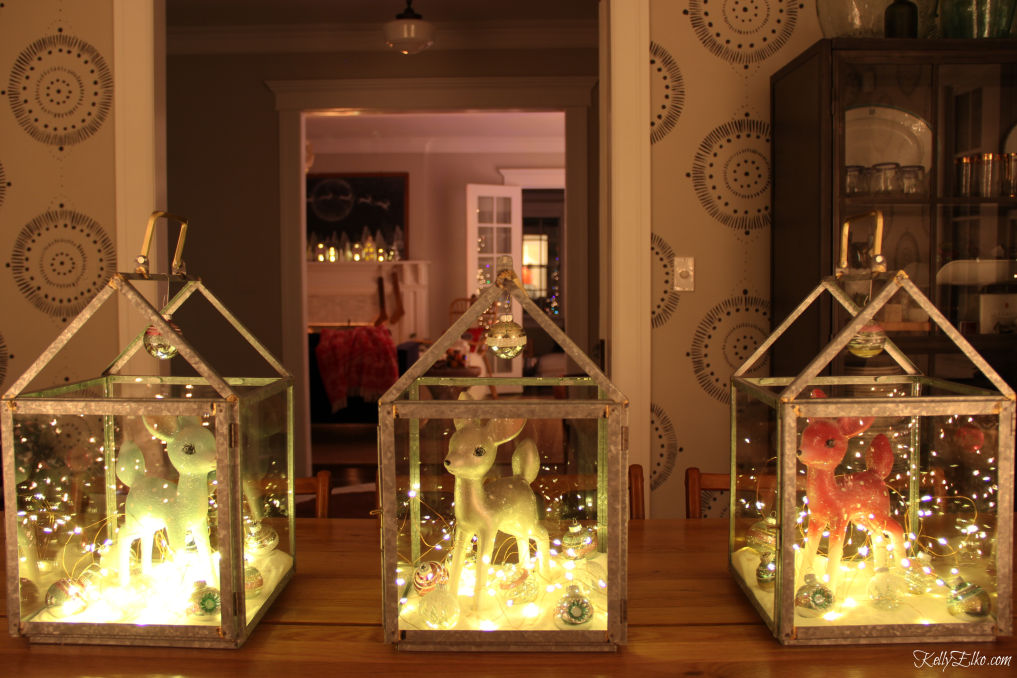 Happenings
Today my girls turn 20! Time seems to drag when we're young (remember when you thought high school would never end!) but flies once we have kids. My girls were born exactly one hour apart (ouch!) and the doctor told me they were fraternal (because they were in separate sacs). Because they looked so much alike, I did some research and found out that identical twins can be in separate sacs. When they turned three, we bought a mail order DNA cheek swab kit. My hubby and I swore they were fraternal but everyone else we knew thought they were identical. The results said they are identical, but to us, they are two completely separate and unique individuals.
When the Better Homes and Gardens crew came to photograph my home, they could not believe that I could tell them apart by their voices, let alone their laughs. They took the girls into a separate room to test my skills but of course I passed with flying colors!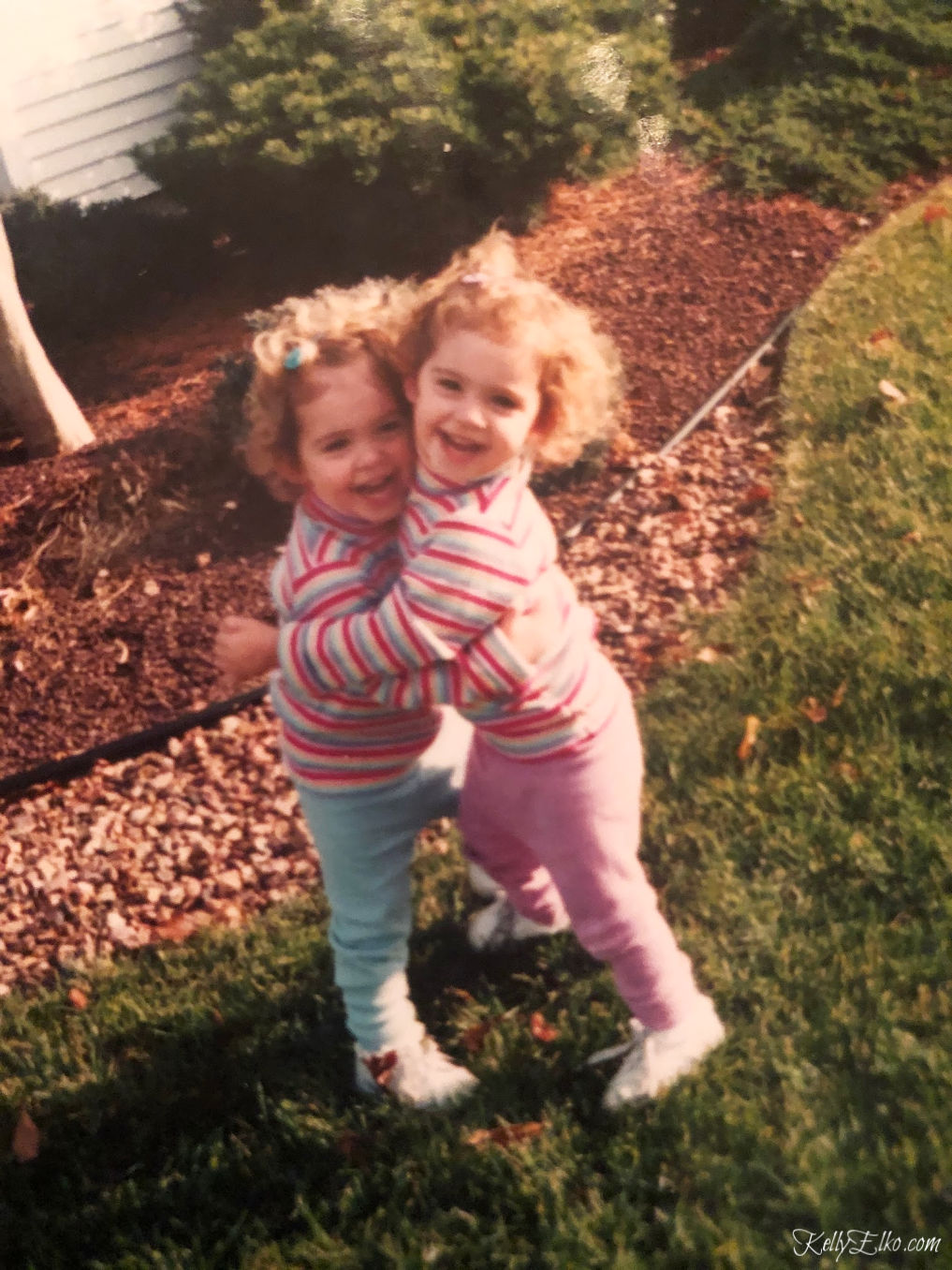 Speaking of sisters, I visited mine the other day and we had a fun time shopping and having lunch. She's going to be selling her house soon so I helped her rearrange furniture and gather things up to be donated (why is it so much easier to donate someone else's stuff). We came across some old photos and of course had to have fun with them! We haven't changed a bit (we're Irish twins at almost 14 months apart … she's older of course and shorter by 3 inches but she did hit the green eye jackpot)! The combination of my achey, breaky mullet and her resting bitch face makes for the ultimate flashback.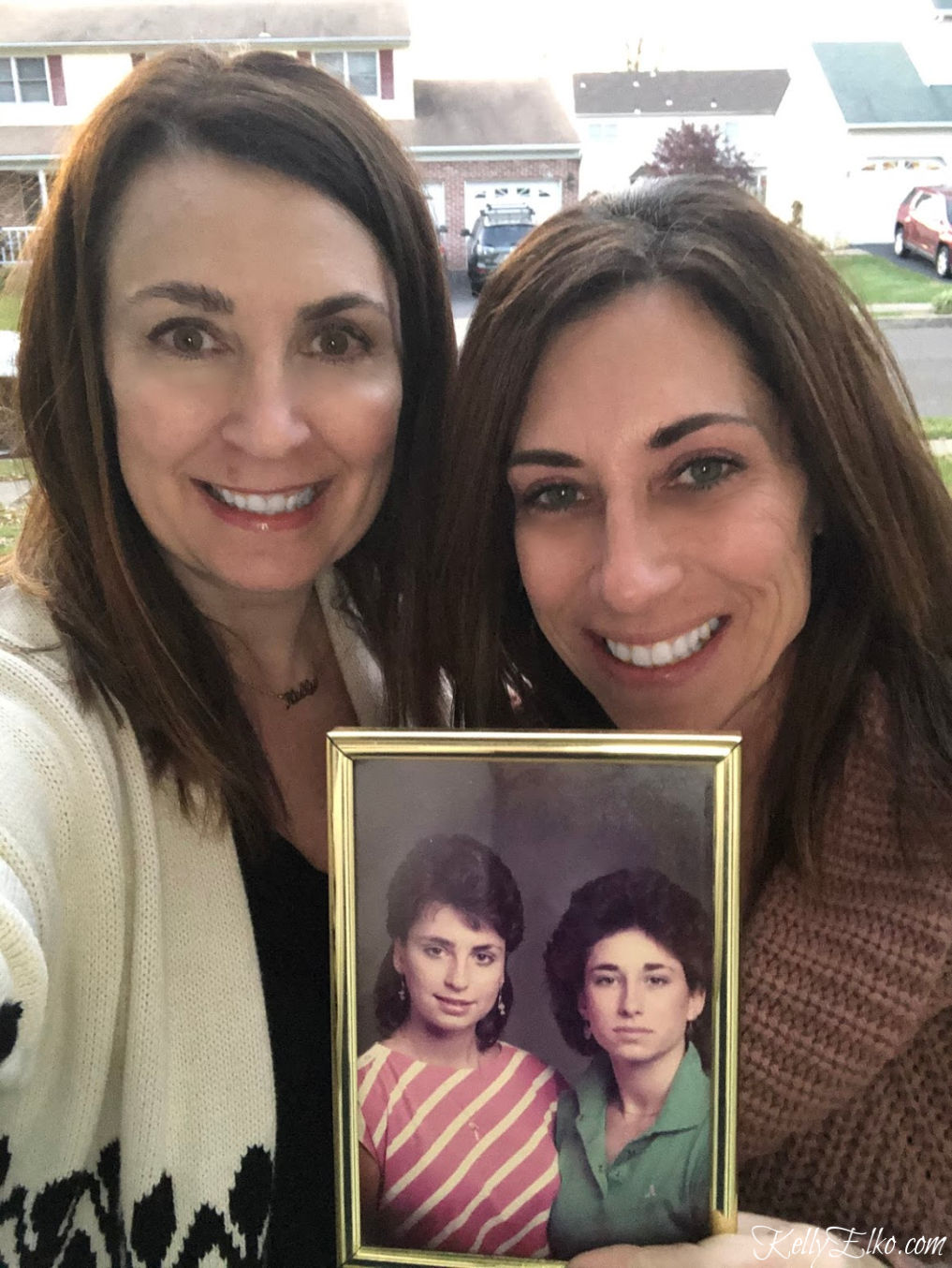 It's been a Christmas whirlwind at my house.
If you love the magical glow of Christmas lights as much as I do, don't miss my Christmas lights at night tour here.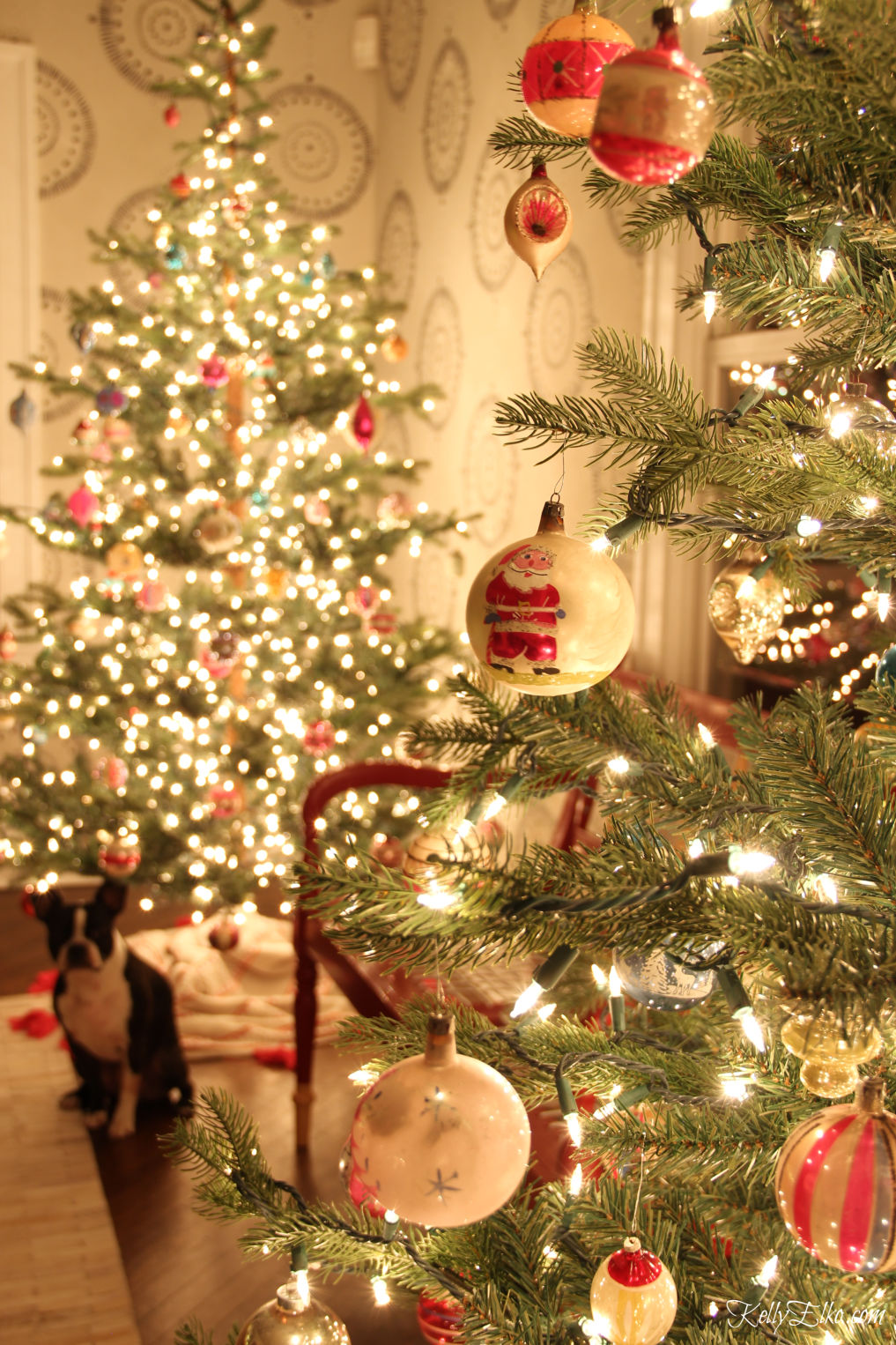 Cheers!
Kelly