Thrifting Diaries – November (Christmas Edition!)
Welcome to Kelly's Thrifting Diaries November – Christmas Edition! I'm on a thrifting roll and Facebook Marketplace has rewarded me once again with a great find, or should I say 103 great finds! The thrift shop gods also smiled on me and I found even more vintage Christmas stuff including something that made a complete mess in my car!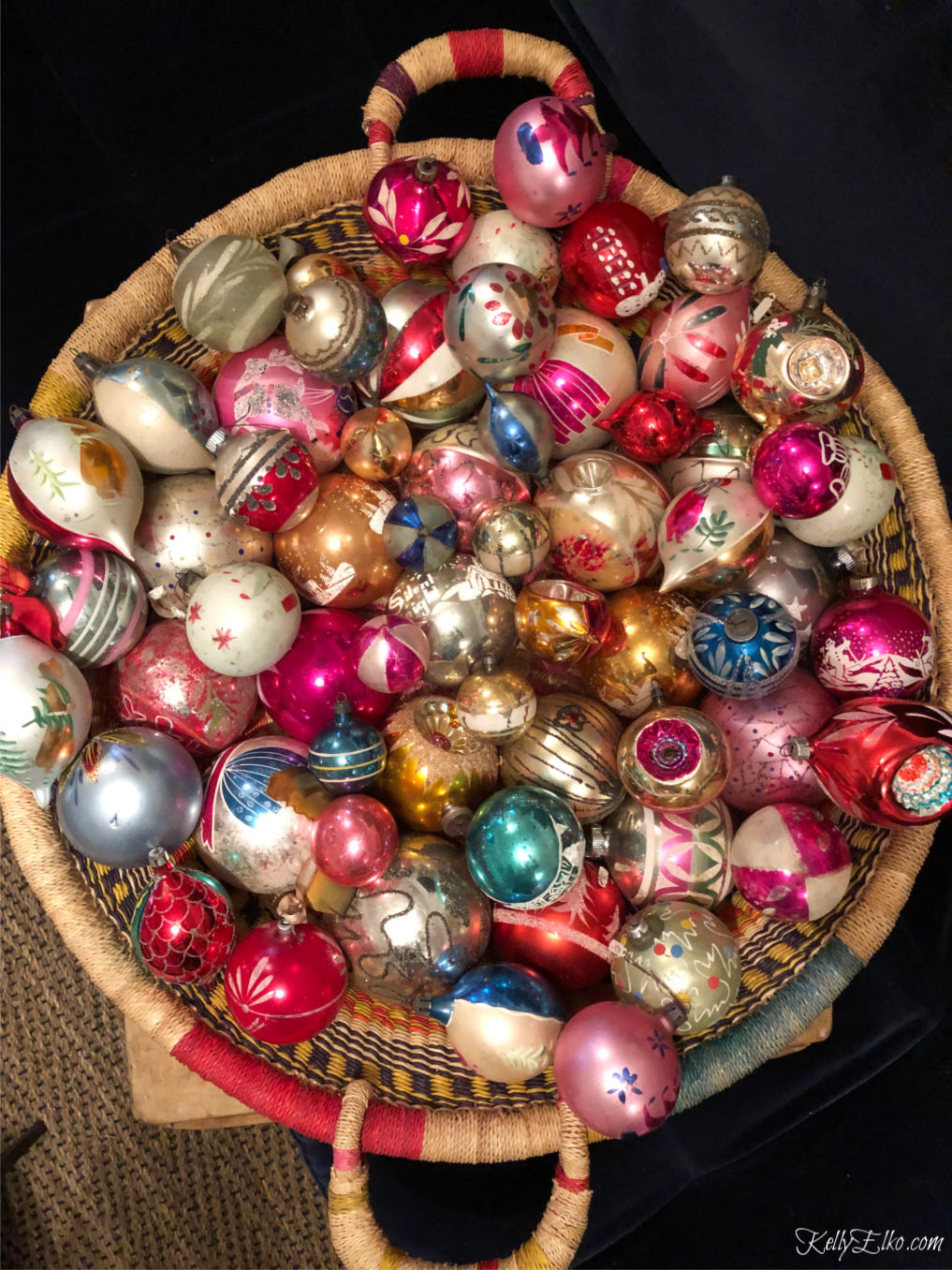 Forget the old saying, "you can never be too rich or too thin" because I'm officially changing it to "you can never have too many vintage ornaments." The seller had priced each ornament individually but I made her an offer for the whole shebang. After some tense negotiations, she accepted my offer and I enlisted my sister to pick up my score because she lives close to the seller.
Just like Bubba Gump can name an infinite number of ways to cook shrimp, there are just as many ways to display these beautiful old ornaments which is why I think you can never have too many. You can hang them from a tree, create a one of a kind wreath, display them in bowls, jars or just about any other vessel you can think of, tie them to napkins for a beautiful place setting, fry them … oh wait, that's for shrimp not ornaments.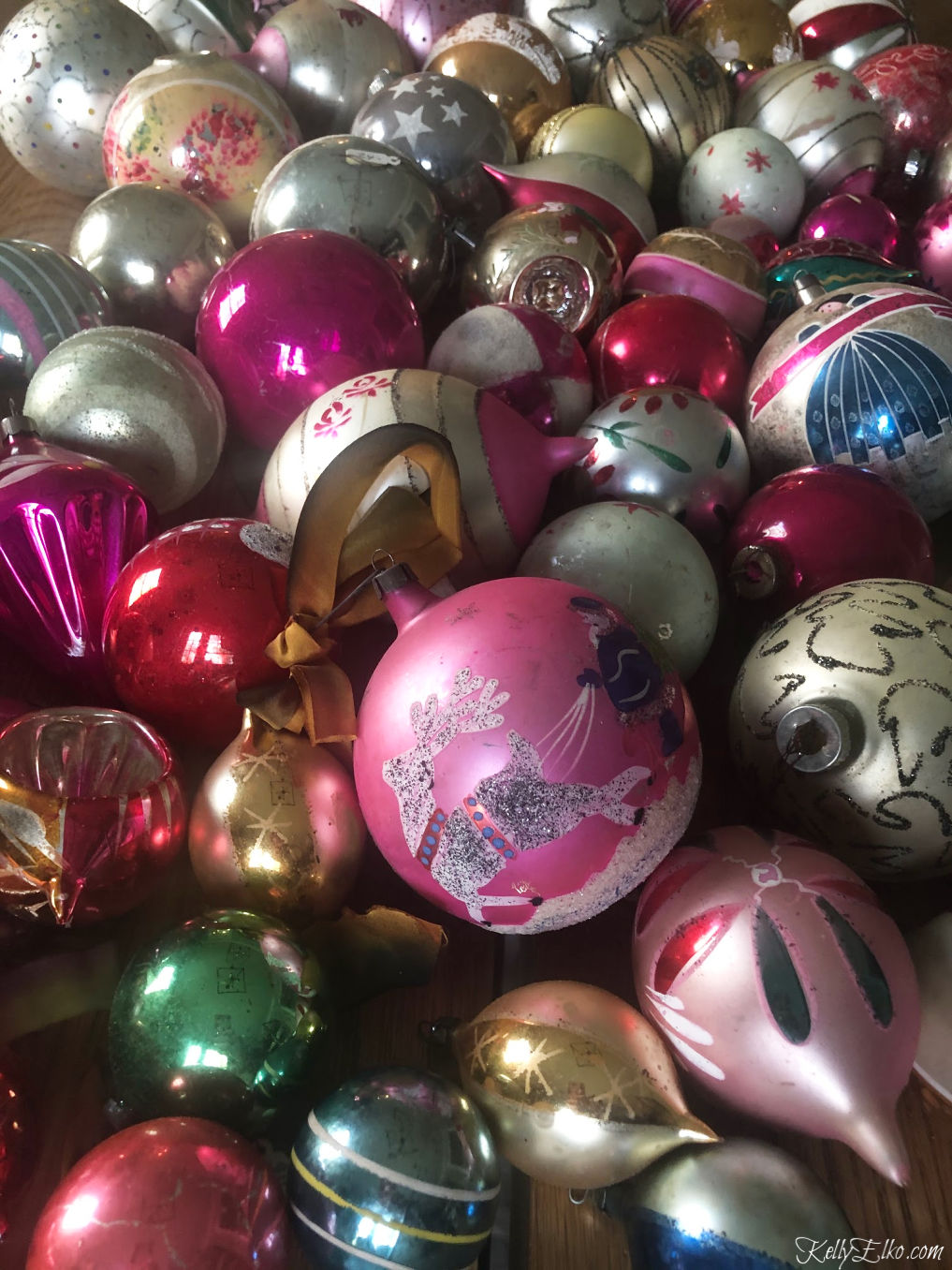 If all those vintage ornaments weren't enough, I also scored some great vintage Christmas finds at the thrift store …
I screamed, "what the flock" (I apologize to the mother of the baby I startled) when I spotted a flocked Christmas tree as soon as I walked into the thrift store. Now, every time I get into my Jeep, I'll be covered in little bits of white flocking but that's the price one pays for being a thrifting diva. I made a little video of the tree in my Instagram stories here.
Why oh why do thrift store workers insist on putting price stickers on the front of boxes! Luckily I was able to peel it off of this vintage Shiny Brite box and I guess I should count my blessings that they didn't commit the ultimate sin … write the price with a Sharpie! Of course these ornaments can't compare to the others I found but I love that they came in the original box. Can you spot the thing that doesn't belong? A random red ornament snuck into the box.
If you're looking for a particular color or design, you can also find a beautiful assortment of vintage Shiny Brite ornaments here.
This post contains affiliate links which means if you purchase something, I will earn a small commission at no extra cost to you.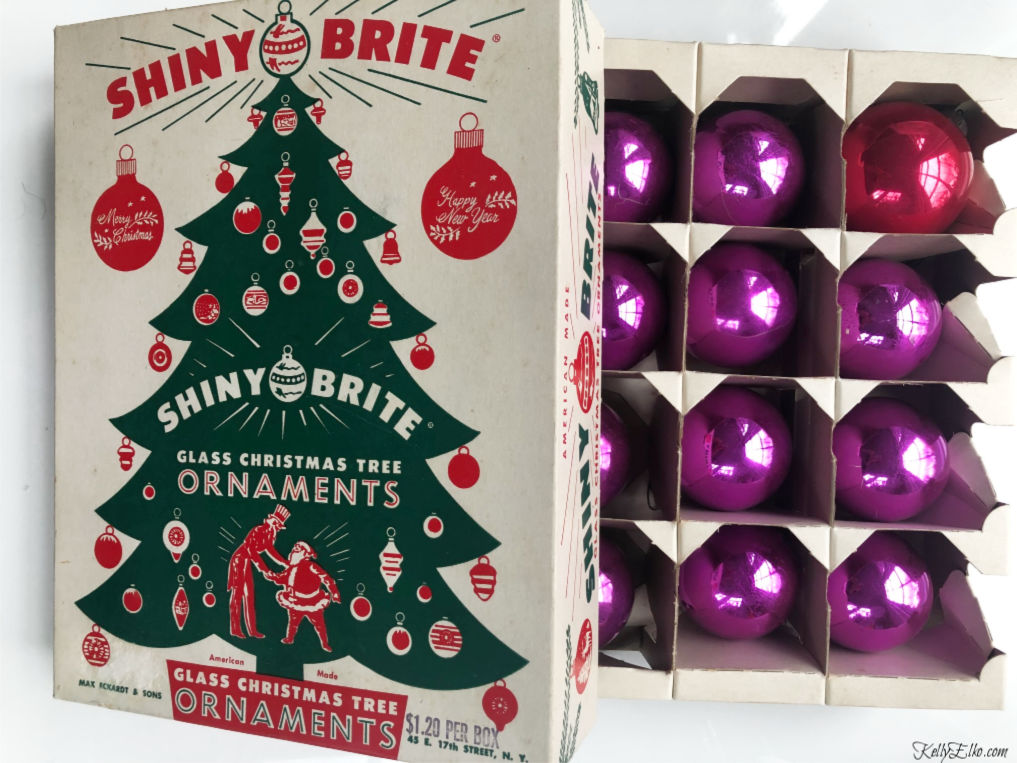 These vintage bottle brush trees were stuffed into a little box. After I spend 12 hours picking off all the fuzz balls and tinsel, they'll be good as new.
I can't believe the color selection of these old bottle brush trees here.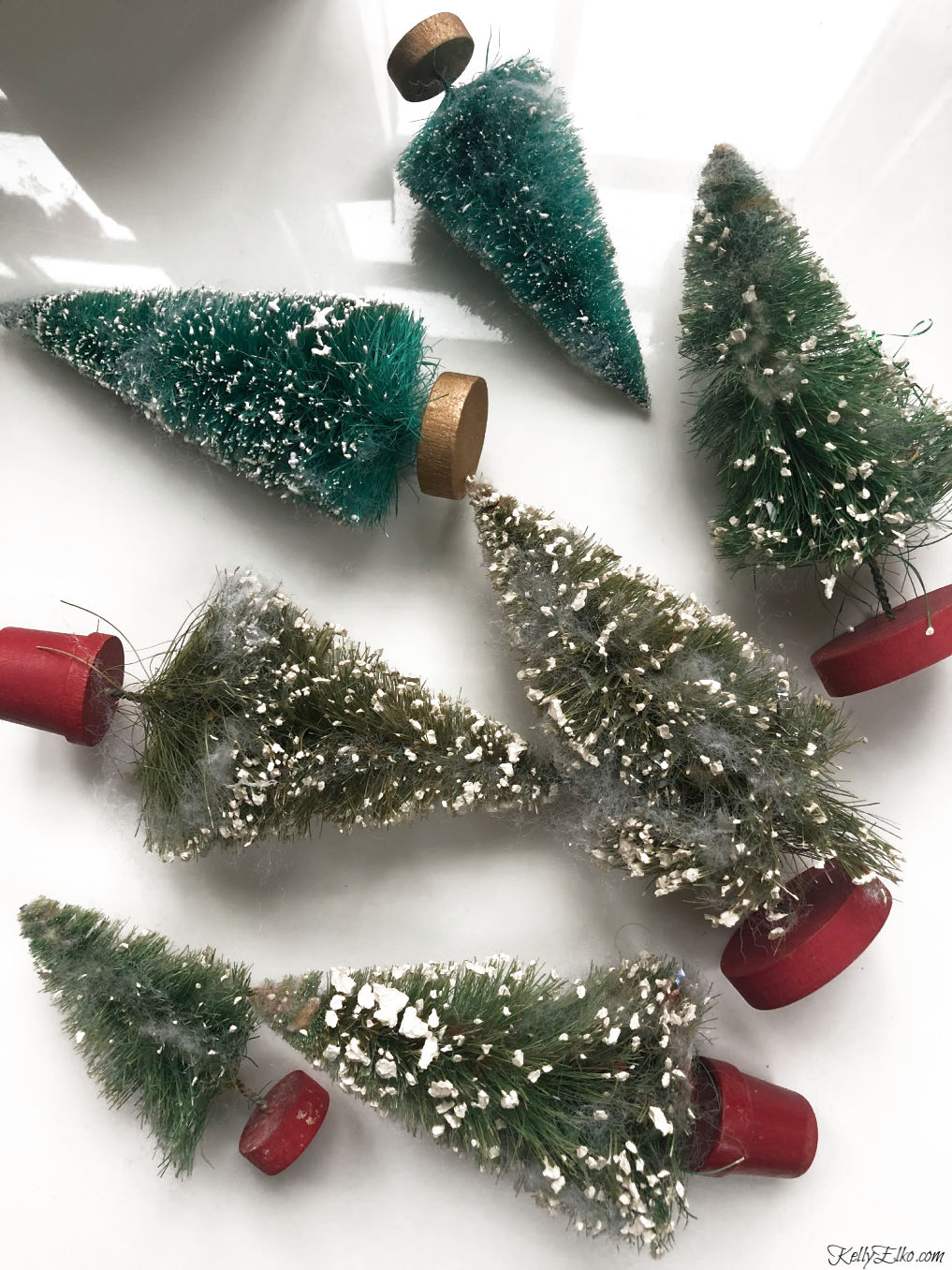 New Hashtag Alert – If you follow me on Instagram @kelly.elko, you can tag your thrifting finds with #KellyElkoThriftingDiaries and I'll share my favorites on Instagram and here on the blog!
#KellyElkoThriftingDiaries
This is Ho Ho Ho fabulous! I can't get enough of this vintage Santa rug that Kate Pierce Vintage found at the thrift store for, wait for it … 95 cents!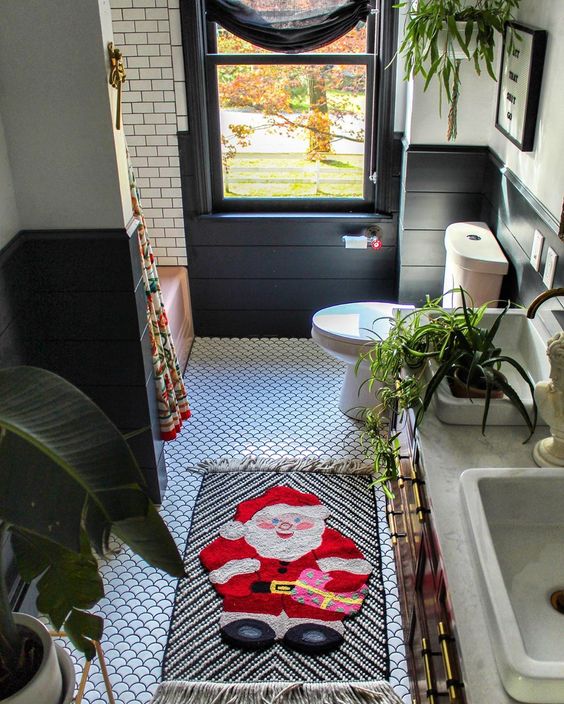 Don't miss my October Thrifting Diaries here because I scored some doozies!
Meanwhile, I'm on the hunt for vintage Santa mugs that are as elusive as Sasquatch, to add to my collection (of one)! Fingers crossed I'll find some on my next thrifting outing. In the meantime, I have these Santa mugs which I love and I just bought these adorable Santa measuring cups.