Thrifting Diaries – October Haul
You can keep a girl out of the thrift stores but you can't keep the thrift stores out of the girl! After some time feeling overwhelmed by the amount of stuff I have, I made a conscious decision to avoid getting even more stuff so I stayed away from thrift shops and estate sales. When a new thrift store opened nearby, the temptation was too great and I had to go to the grand opening. That taste of thrifting opened up the floodgates and soon I was driving 35 minutes to score something amazing I found on Facebook Marketplace before hitting a couple of local estate sales. Today, I'd love to share my thrifting diaries October haul as well as a lesson learned by the things that got away (I'm still having non-buyers remorse)!
Bingo was his Name-O!
How cool is this vintage Bingo score board I found on Facebook Marketplace. I have a thing for things with words and numbers. It's a giant six feet long and I plan to hang it somewhere.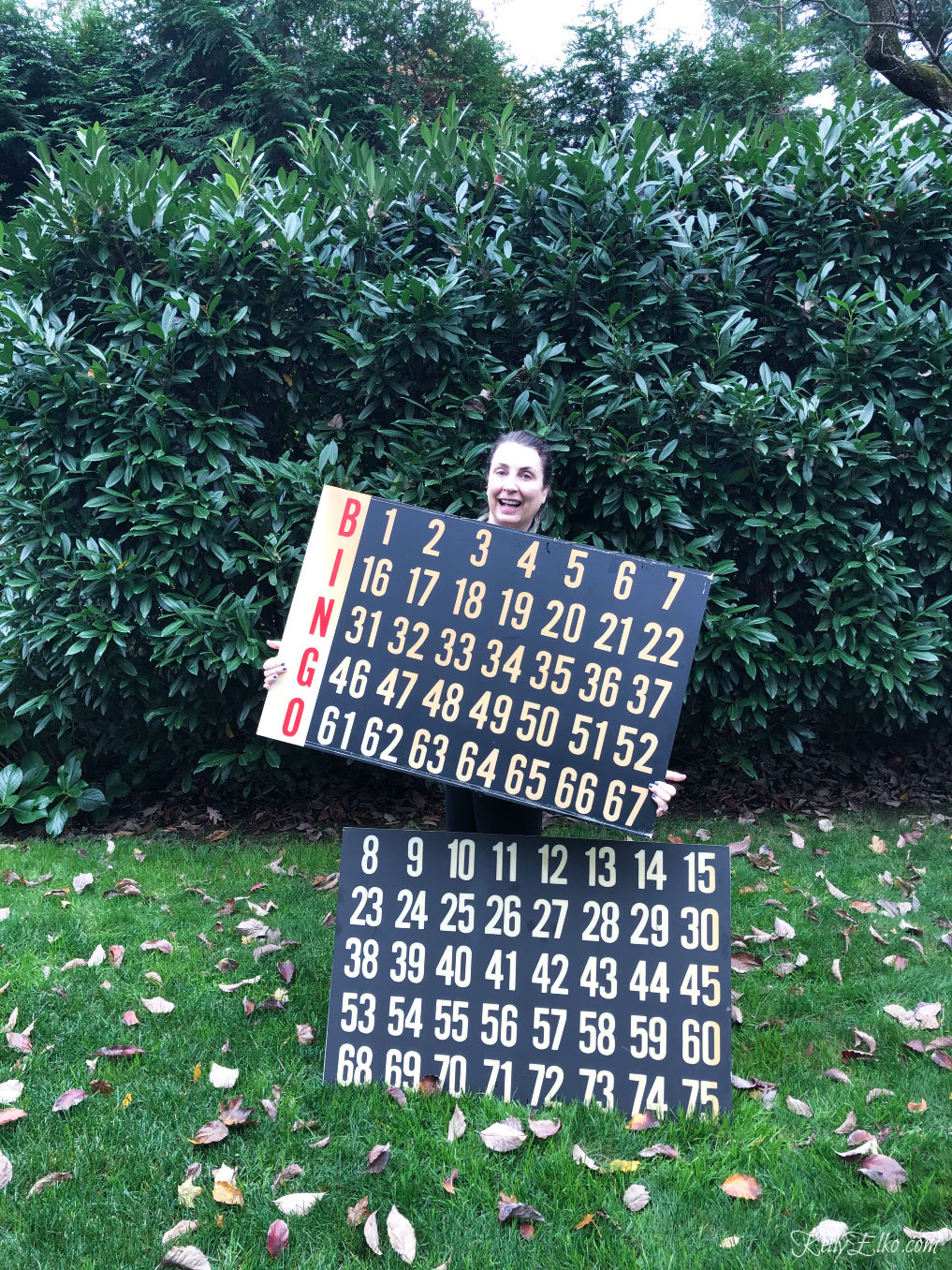 This post contains affiliate links which means if you purchase something, I will earn a small commission at no extra cost to you.
With my adrenaline pumping, I hit the estate sales. The first one yielded nothing and was super overpriced! I hit the jackpot at the second one and came home with this fabulous old green bread box and this colorful Ross Havers ladybug tray! I had never heard of Ross Havers before but was drawn to the colorful, graphic art of this 1970's tray. I couldn't find one for sale online but did find these adorable ladybug mugs.
The Ones That Got Away!
I consider myself an experienced thrifter but I made a rookie mistake when I left this vintage enamel lobster platter on the shelf. I rushed back the next morning for it but of course someone smarter than I am snatched it up. Still kicking myself, especially since it was only a few dollars.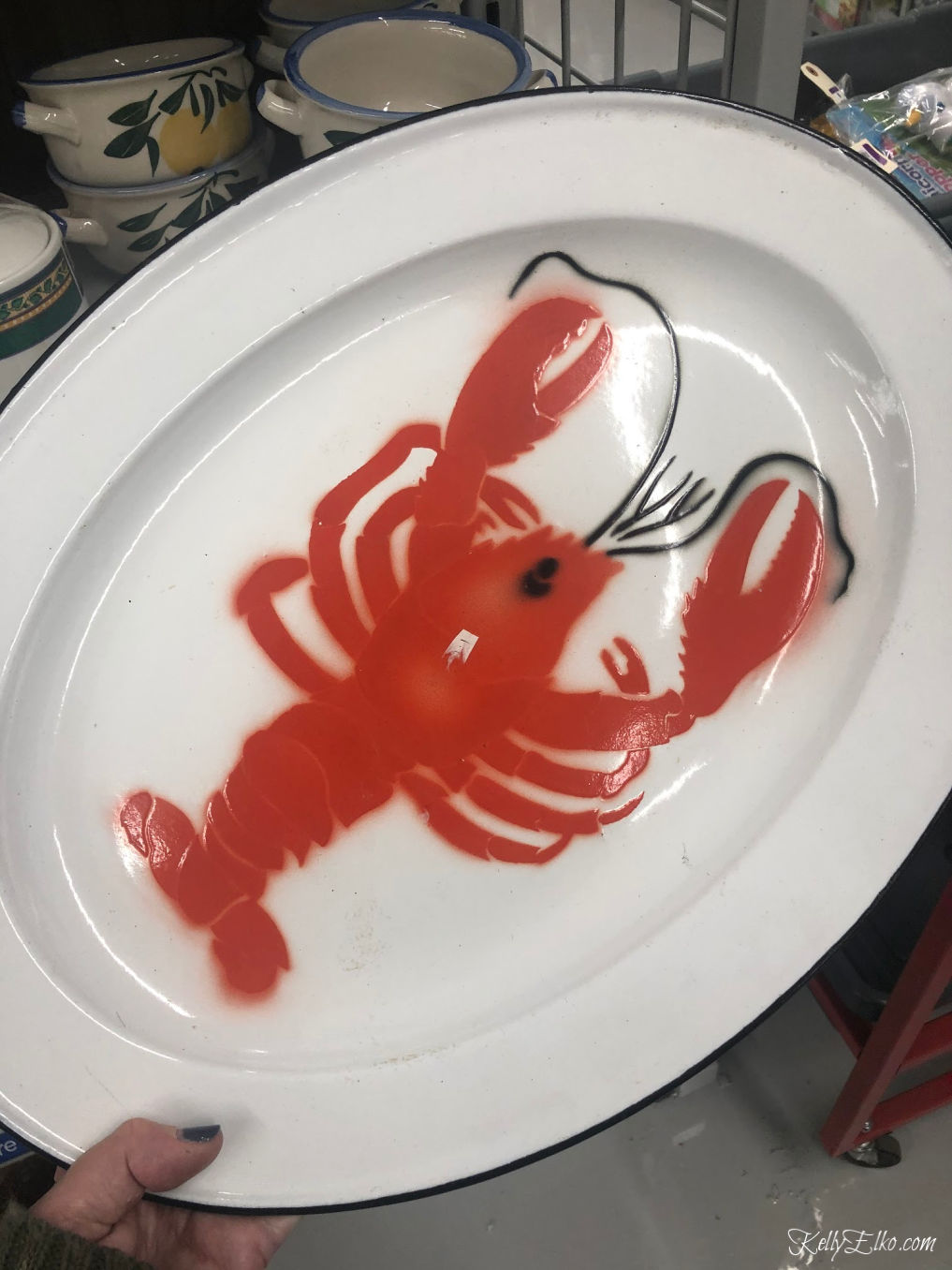 I have a collection of vintage state glasses and wanted to add this and a few others to my stash but the price was too high ($10 each). Sometimes you gotta be like Kenny Rogers and know when to walk away.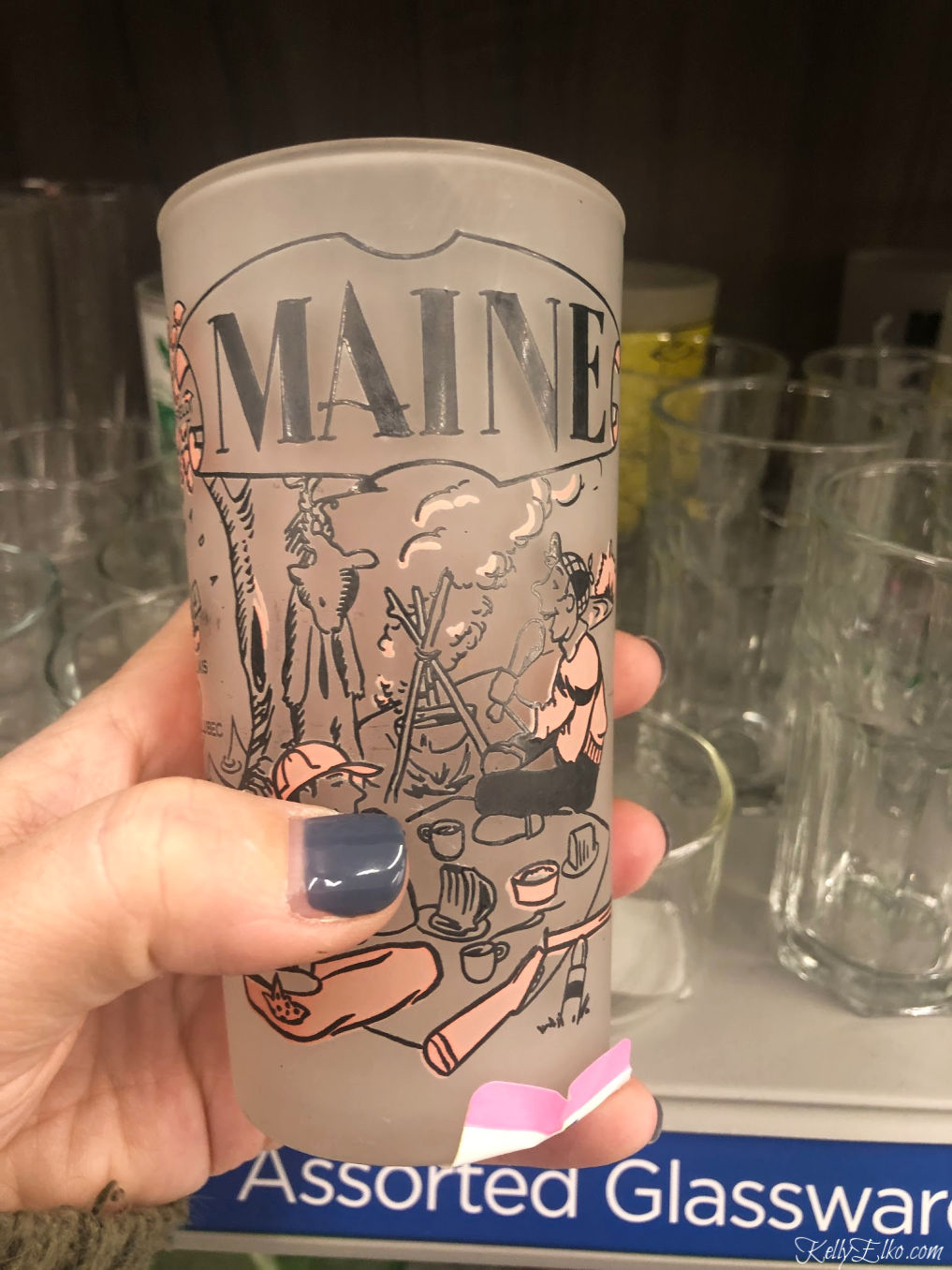 I'll be re-entering the world of thrift stores and estate sales but I plan to be super picky about what I bring into my house. After all, what's the point in buying everything if there is no room to display it.
I like to share behind the scenes pics and videos on Instagram so be sure you're following me on Instagram here.
What's the best thing you ever scored at the thrift store and did you ever let something amazing get away?