I always welcome a recommendation from a trusted friend on what to wear, read, watch, eat, favorite beauty products, cool shops and more. I'm not talking about the gals on Insta who will sell anything and everything (and return it after they are done posing with it) without disclosing that they are actually getting paid to do so. I'm talking about a recommendation from someone that actually uses and loves something. My neighbor told me about a couple of hilarious Netflix series that I recently binge watched. Another friend keeps me in the loop when she spots a great pair of shoes or piece of jewelry that she knows I'll love. So I thought it would be fun if I share things I've put my stamp of approval on. This series will be all about things I love as well as sharing a more personal side of myself.
This post contains affiliate links which means if you purchase something, I will earn a small commission at no extra cost to you.
Let's kick things off with Sushi's annual Halloween costume! She's a rainbow of fruit flavors. This might be her cutest costume yet (she's been a pinata, hot dog, unicorn and pumpkin). This dog is the ultimate super model and she'll strike and hold a pose forever. This is the adorable rainbow costume Sushi is wearing and here is a similar rainbow costume.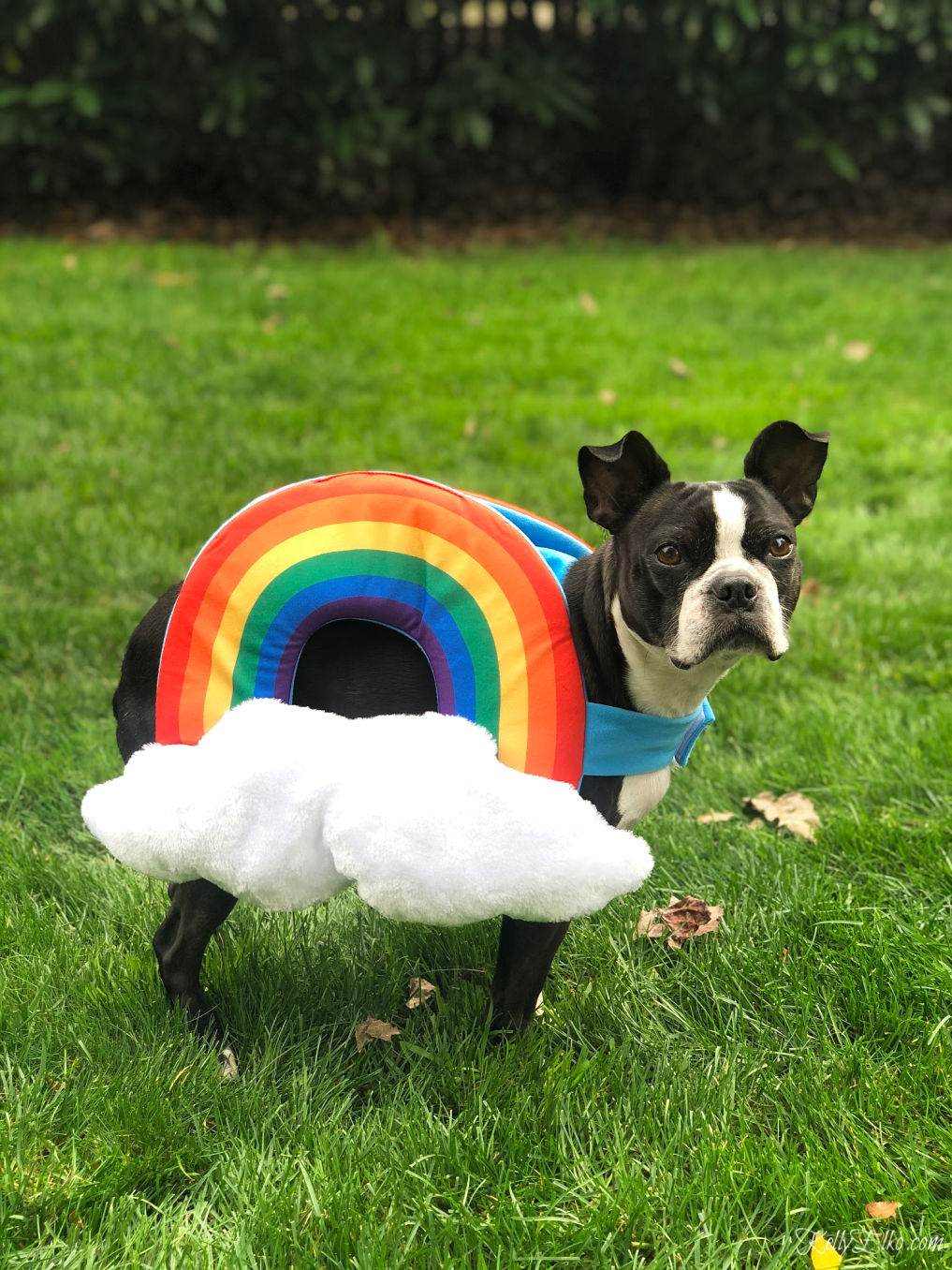 Sushi is always well rewarded with treats. I just bought a bag of these Fresh Pet Dog Joy Turkey Bacon treats and she literally drools when I pull the bag out of the fridge! They are 100% natural Sushi approved treats.
Now let's stop talking about Sushi and talk about something more important … what to binge watch!
Binge Worthy
Friends from College – the cast is amazing (remember Fred Savage from The Wonder Years) and it's hilarious!
I'm Sorry – my neighbor went to college with Andrea Savage who stars in this show filled with inappropriate humor! Don't say I didn't warn you.
Hey Beautiful
I mix a couple of drops of Palmer's Cocoa Butter Facial Oil into my moisturizer every morning and night. I've tried the more expensive versions but this one works just as well, smells amazing, is less than $10 and lasts a long time.
I don't spend a ton on moisturizer and my favorites now are CeraVe Moisturizer with SPF 30 and Olay Regenerist Whip for night.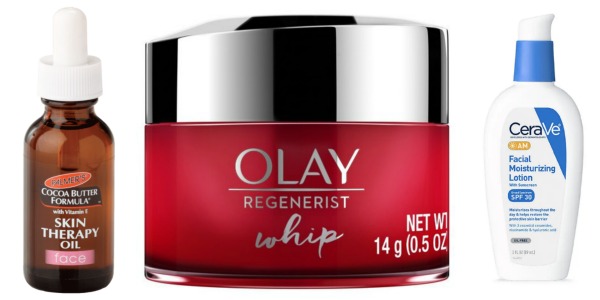 In the Kitchen
Maldon Sea Salt Flakes have turned me into a salt snob! Perfect as a finishing salt on everything (my scrambled eggs never tasted so good) and the crystal flakes crunch in your mouth. The pic below shows regular Kosher salt above and the gold standard Maldon flakes below.
My salt cellar is no longer available but I love the engraving on this salt cellar.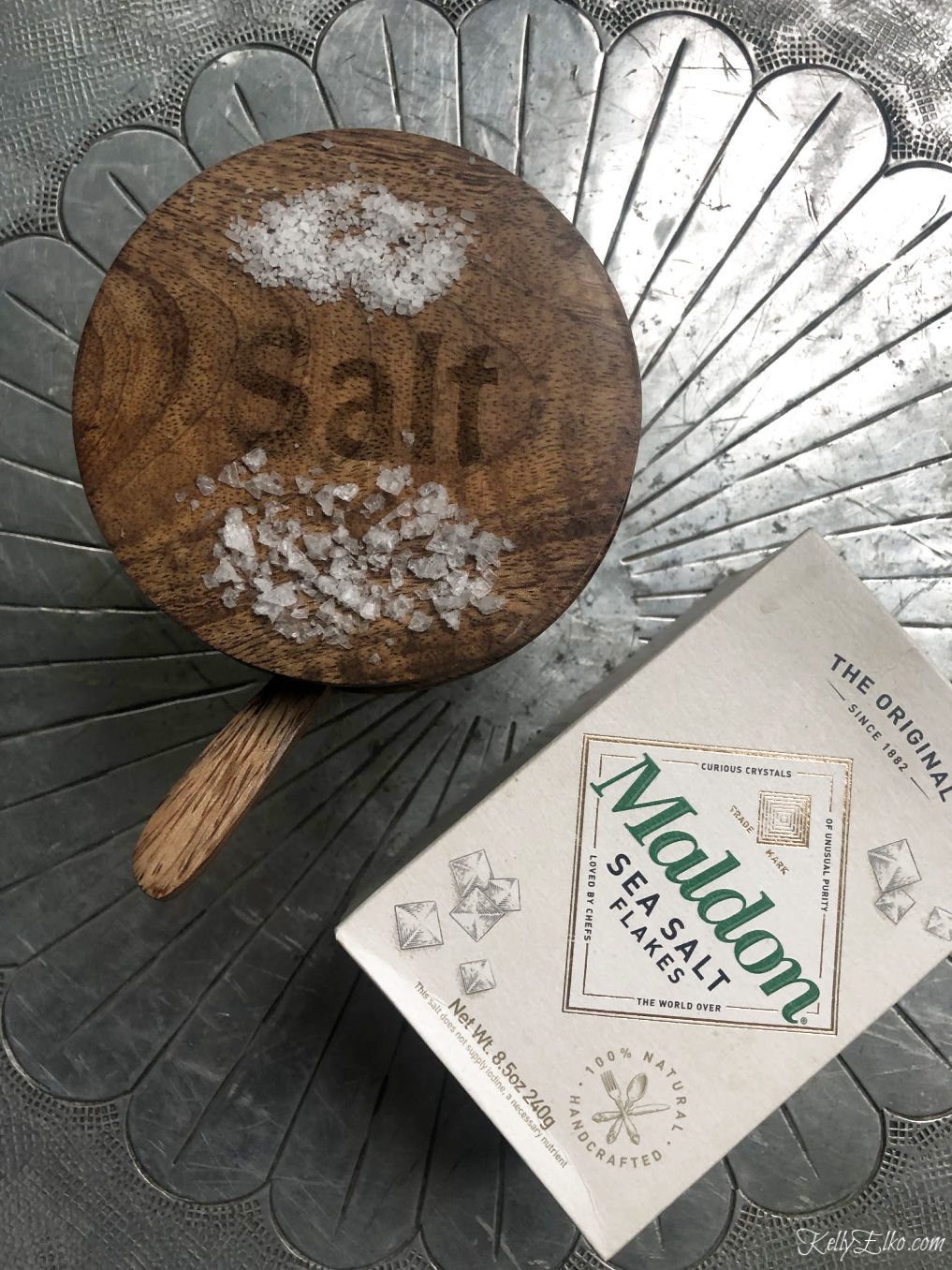 Movies
I still haven't seen the Downton Abbey movie … GASP! Since my back surgery, I'm not a big fan of sitting still that long. We saw The Joker the other day and I had to bring a pillow for back support! It was good but very disturbing and Joaquin Phoenix (who lost 50 lbs for the role) was amazing!
Apps
Did you know there are 625 calories in a bottle of wine! Since I hurt my back in April, I've gotten very chunky (maybe it's all that wine). I like the free Lose It app for tracking every morsel I put into my mouth.
Happenings
My hubby and I celebrated our 24th anniversary on October 13 (we got married on Friday the 13th)! If you follow me on Instagram, you know we spent it on a hosted Viking Cruise along the Rhine from Amsterdam to Basel, Switzerland. I'll be sharing all about it in a post coming soon.
I'm also heading to New Orleans soon to visit my daughter for Parents Weekend. If you've never been to this amazing city, it's a must visit. You can read more about my New Orleans favorite things to do here.