There is something about a countdown that makes an event that much more exciting. See how I decorated my countdown to Christmas tree, otherwise known as an Advent calendar, repurposed a garland into the cutest little ornaments and said no to matchy matchy and used different garlands to create a snow covered, whimsical winter wonderland tree. I'm also sharing some of my favorite Advent calendars at the end of the post which include unique ones like socks (I've gotten this for my girls and they loved it), face masks, figurines (I'm ordering the Harry Potter one!) and more.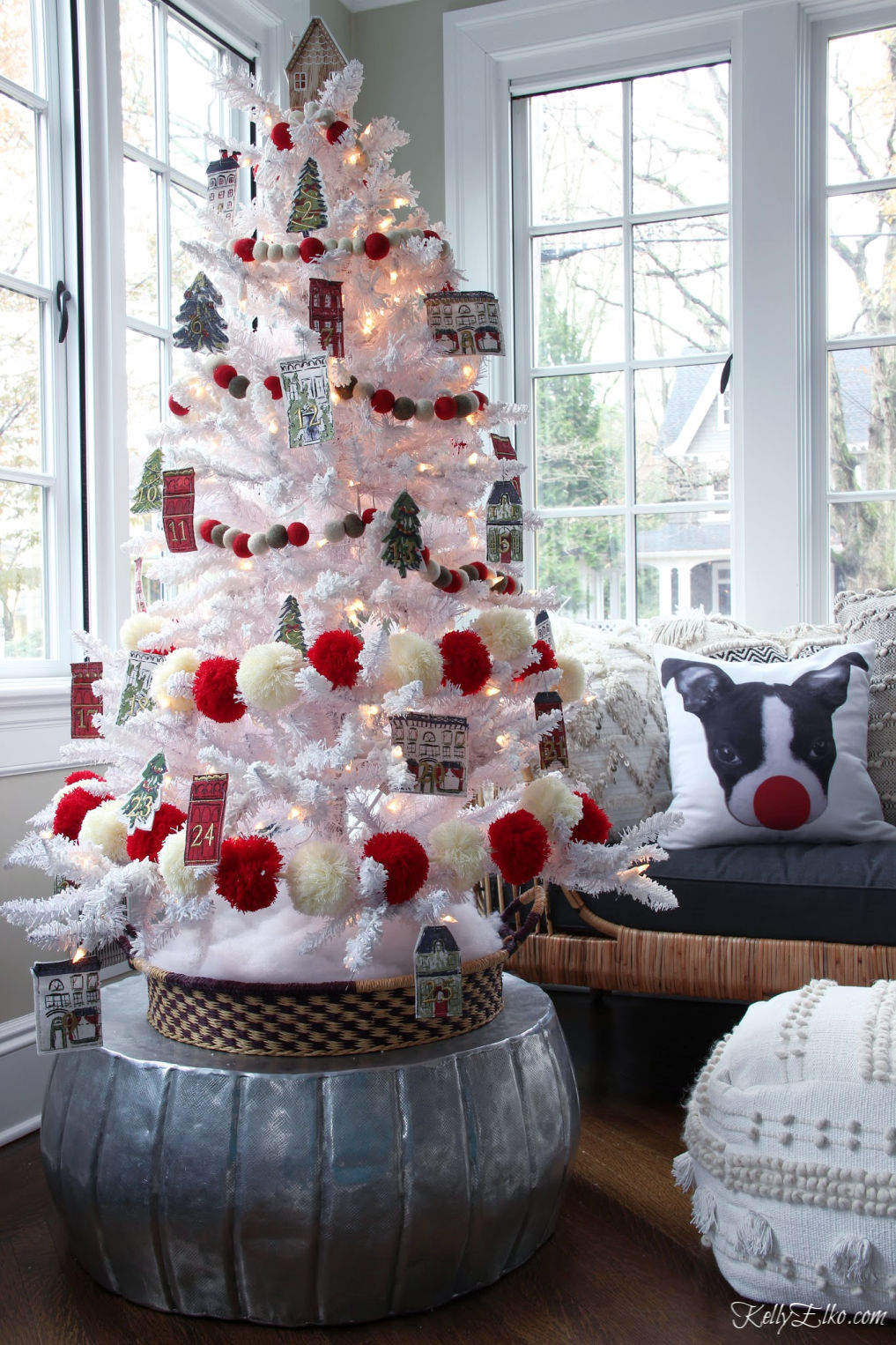 This post contains affiliate links which means if you purchase something, I will earn a small commission at no extra cost to you.
20 Unique Advent Calendars
Here are some of my favorite ways to countdown to Christmas. Hover over each pic to see prices and click to shop.

If your family loves Avenger movies, this Avenger Advent calendar is a must! The figurines are adorable and collectible and we display our all year long!
I was in Amsterdam in October and fell in love with the charming canal houses. When I found this Christmas countdown banner of little fabric houses and trees, it reminded me so much of those homes that I had to have it. The problem was it was way too long to hang from my mantel. Instead of returning it, I cut the string off, stuck an ornament hook through each one and hung them on my flocked white Christmas tree. The houses are adorable and each one has a number stitched in gold thread. I love that by repurposing the garland, I got a tree full of unique ornaments for only $12.99!
Click the Pics to Shop the Look

I love that this house garland comes with a little Santa (see his feet sticking out of house #1), that can be moved from house to house to count down the days til the real Mr. Claus visits. A tree full of house ornaments needs a little house to top it off.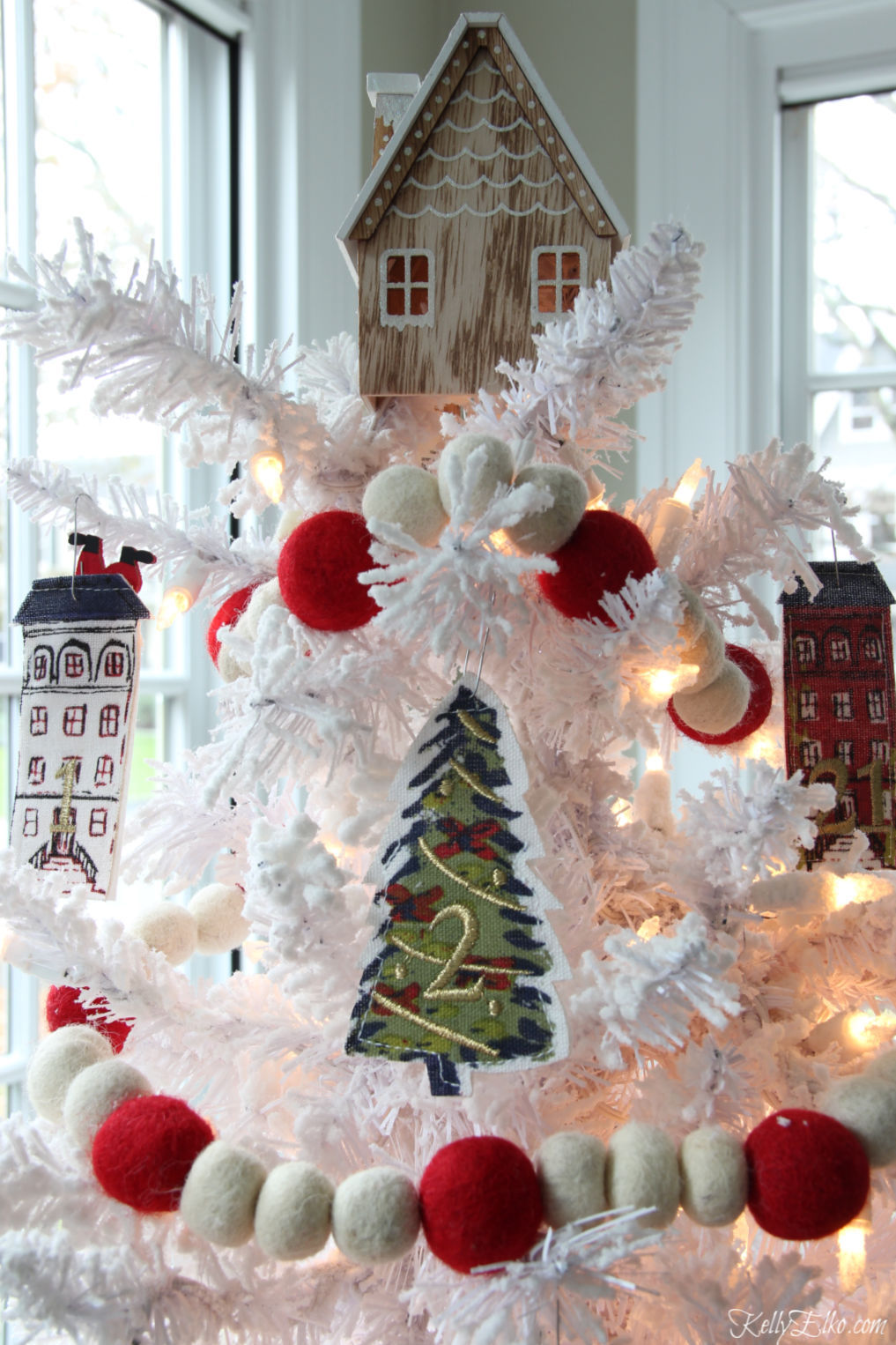 I'm a big believer in things not being matchy matchy so why not apply that to my Christmas decorating. I am trying to use what I have and I happen to have three different types of garland and I think using them together creates such a whimsical look. I put the smaller felted garlands around the top and middle and the giant pom pom garlands around the largest part of the tree.
My tree skirt is a basket filled with fiber fill that looks like a bed of fluffy white snow. My dog Sushi makes an appearance as Rudolph the red nosed puppy on my favorite Christmas pillow.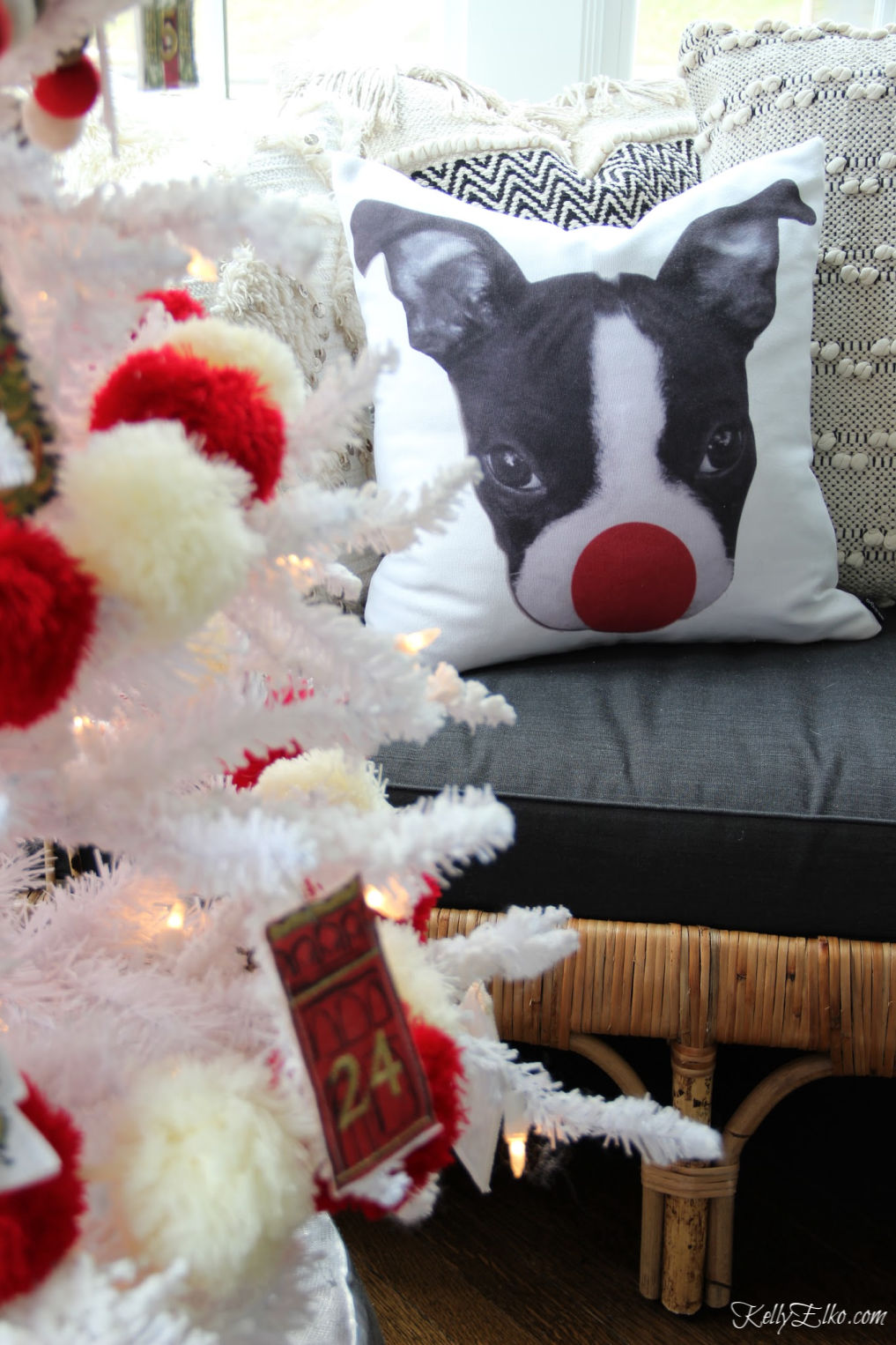 I love having this little tree in my sunroom to brighten things up a bit. If you need me, I'll be making my Christmas wish list while lounging on my daybed with the real Sushi. I don't even have to get up to turn my tree lights on and off thanks to my favorite new find that makes it a cinch to control the lights. This wireless remote control outlet adapter means no more wedging myself between the prickly branches to try and turn on my tree lights.
Click the Pics to Shop the Look


This cozy spot in my sunroom needed a little bit of Christmas and I think this tree is just what Santa ordered.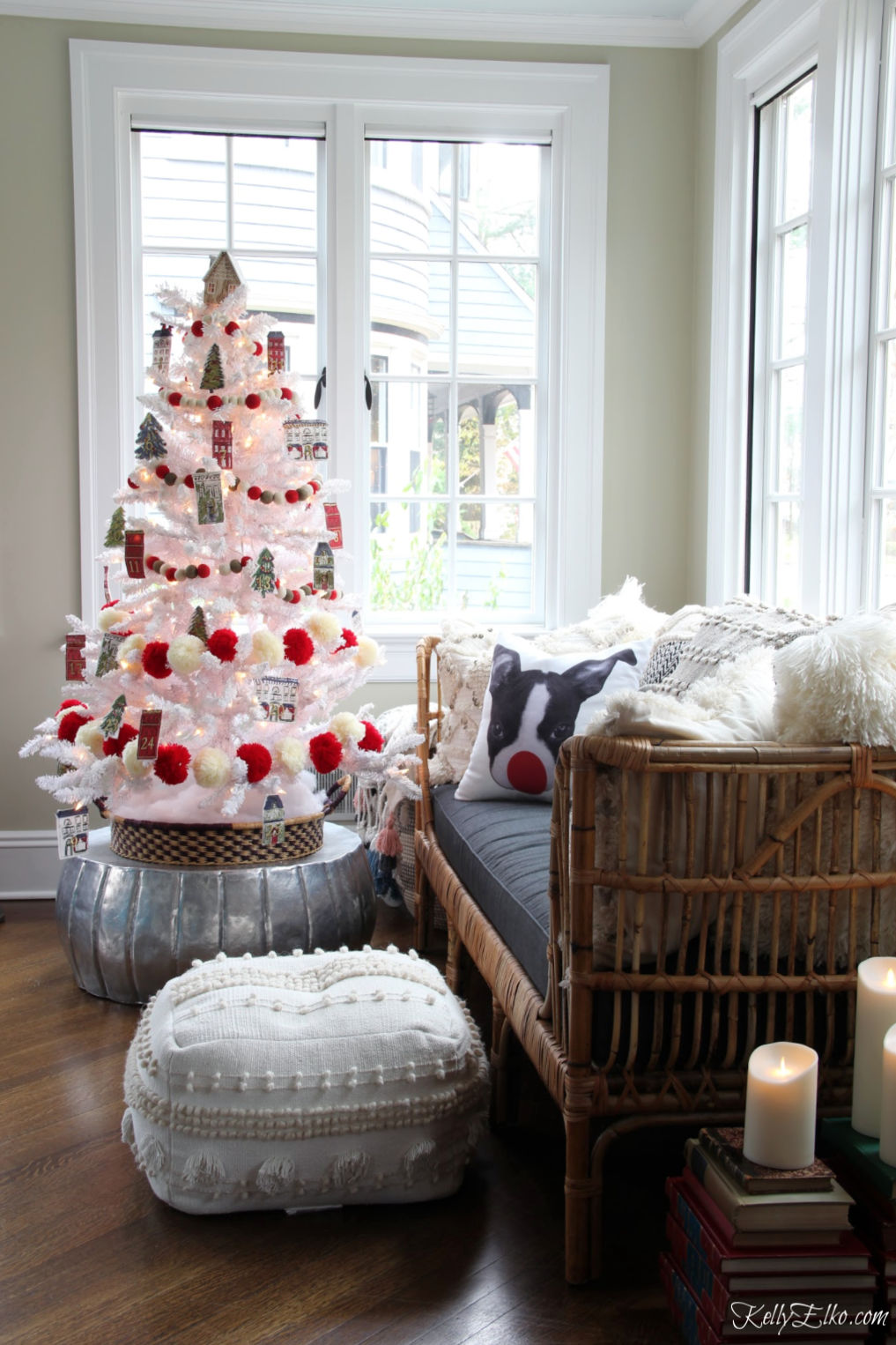 I'll be back on Friday to share my favorite Christmas tree of all time. Even my hubby was wowed and it usually takes him a full week to notice anything new in the house!