Magic Mushroom Christmas Tree & DIY Paper Ornaments
I love unique ideas that don't cost a fortune and I am in love with my latest mushroom Christmas tree covered in DIY paper ornaments. The best part is that the entire tree cost less than $10 to decorate! There is no limit to the number of unique looks you can give your tree by using my tips for decorating with gift wrap!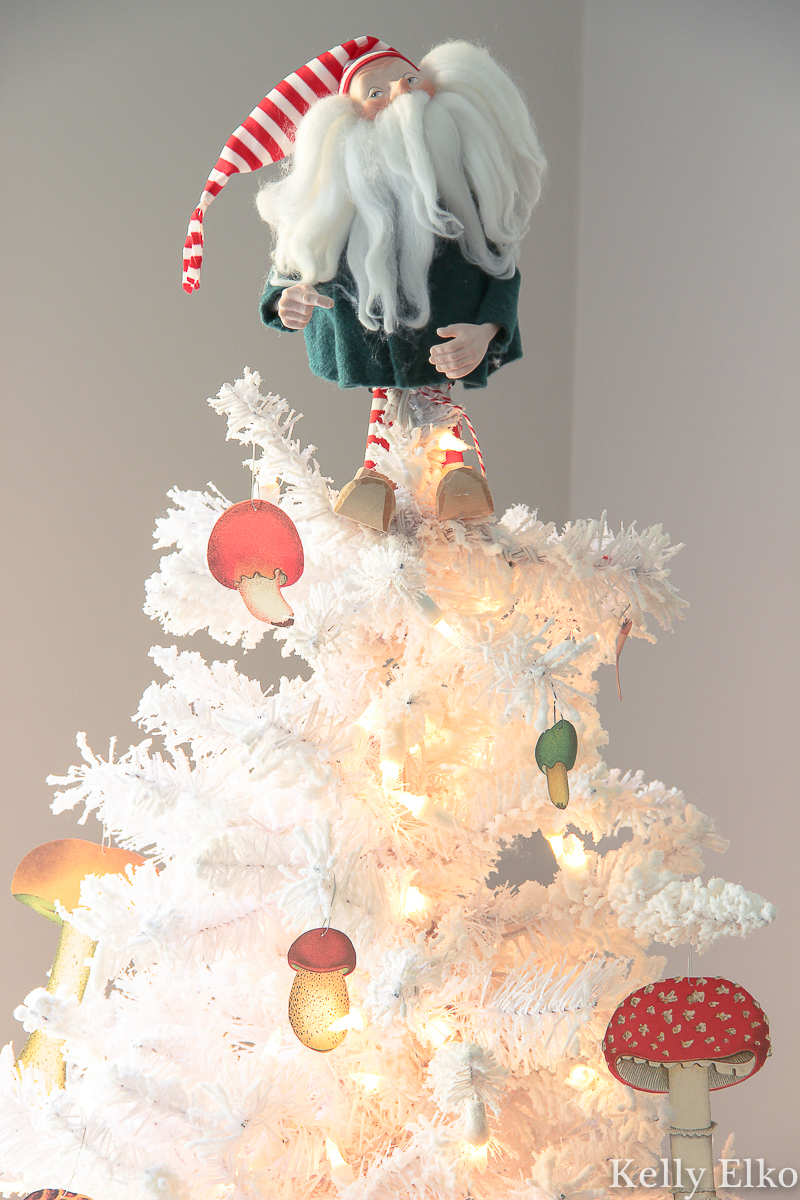 This post contains affiliate links which means if you purchase something, I may earn a small commission at no extra cost to you.
I've got two words for you … gift wrap! Last year, I used a piece of flat gift wrap as art on my mantel and people went crazy for the retro look! Quality flat wrap is a single sheet of wrapping paper that is usually much heavier weight than regular wrapping paper on the roll. There is something for everyone and every season. When I spotted this mushroom wrap, I knew immediately what I would do with it.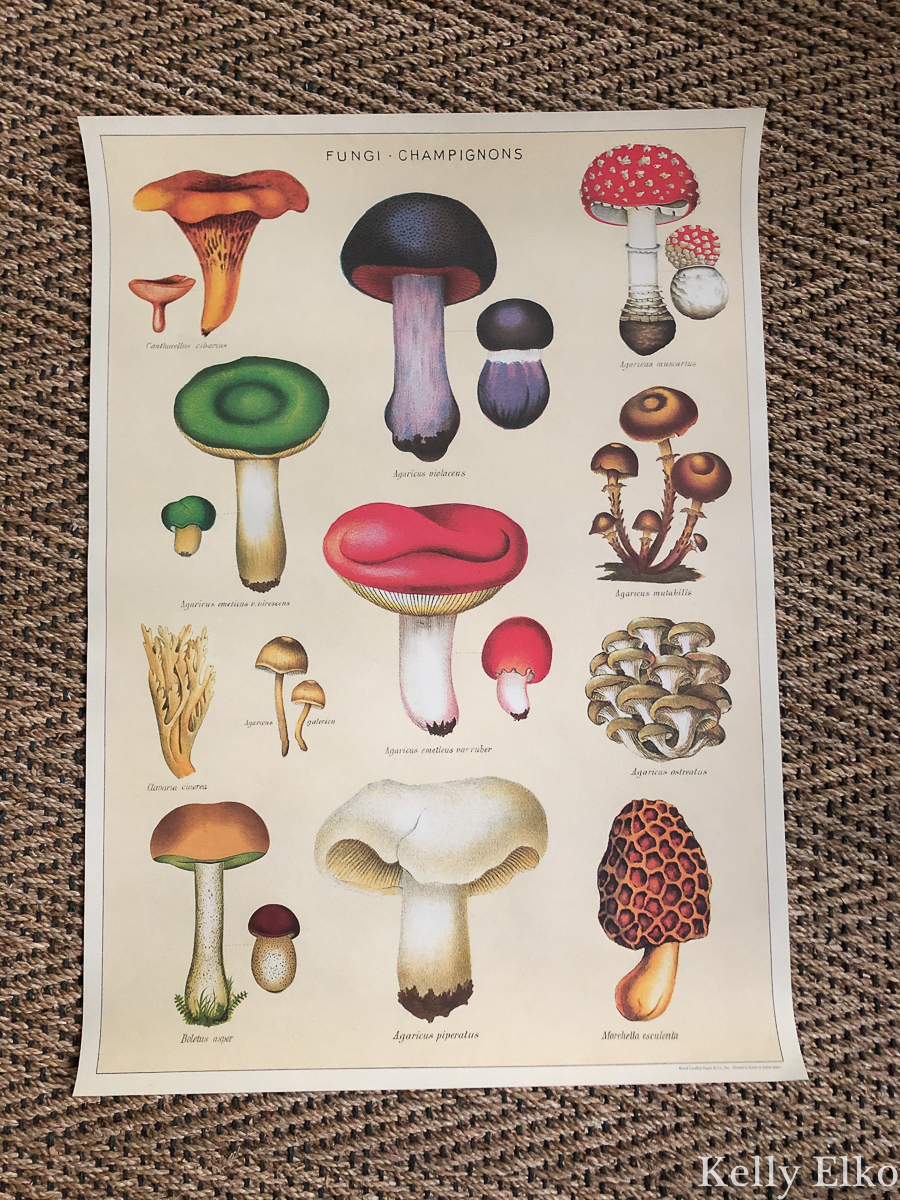 I cut the schrooms out and placed them between heavy book to keep them from curling.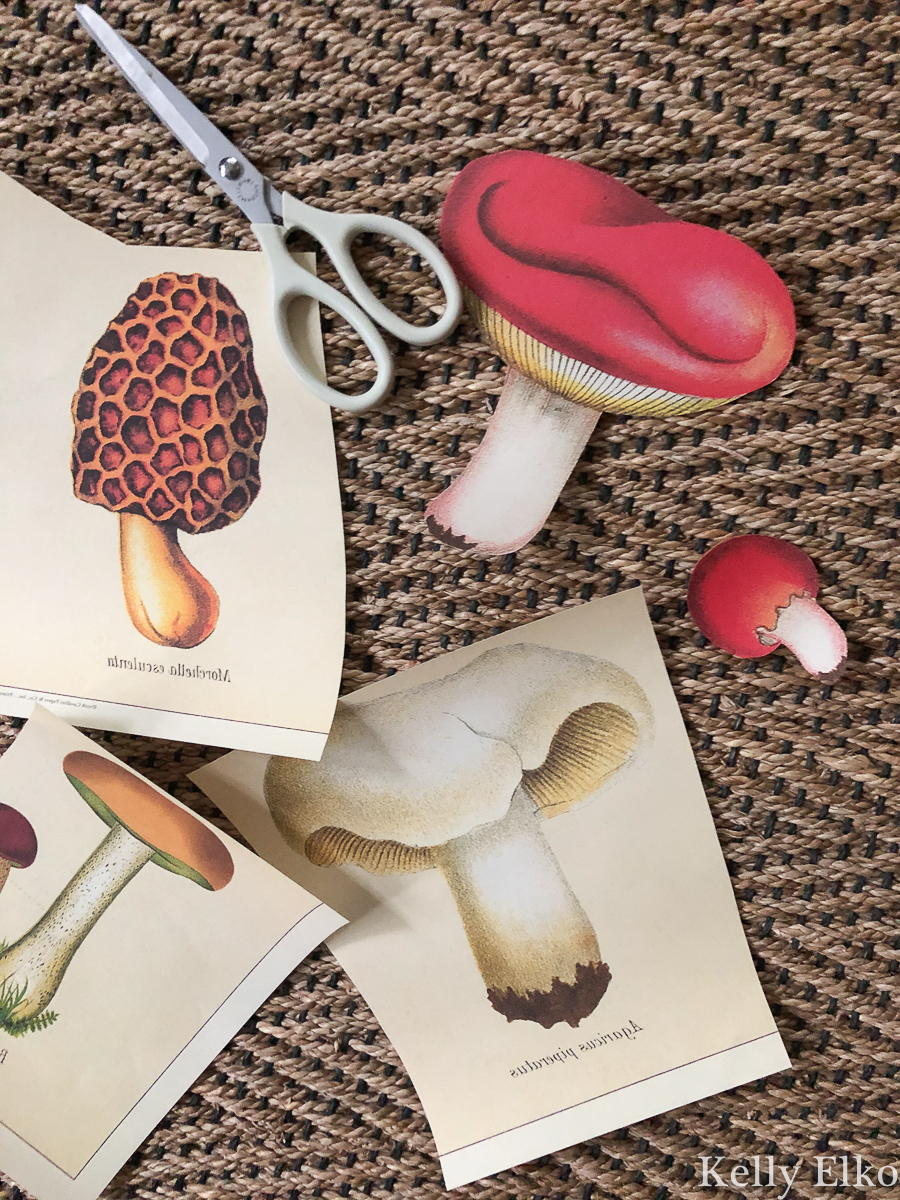 When it was time to decorate the tree, I poked a hole through the top for the ornament hook.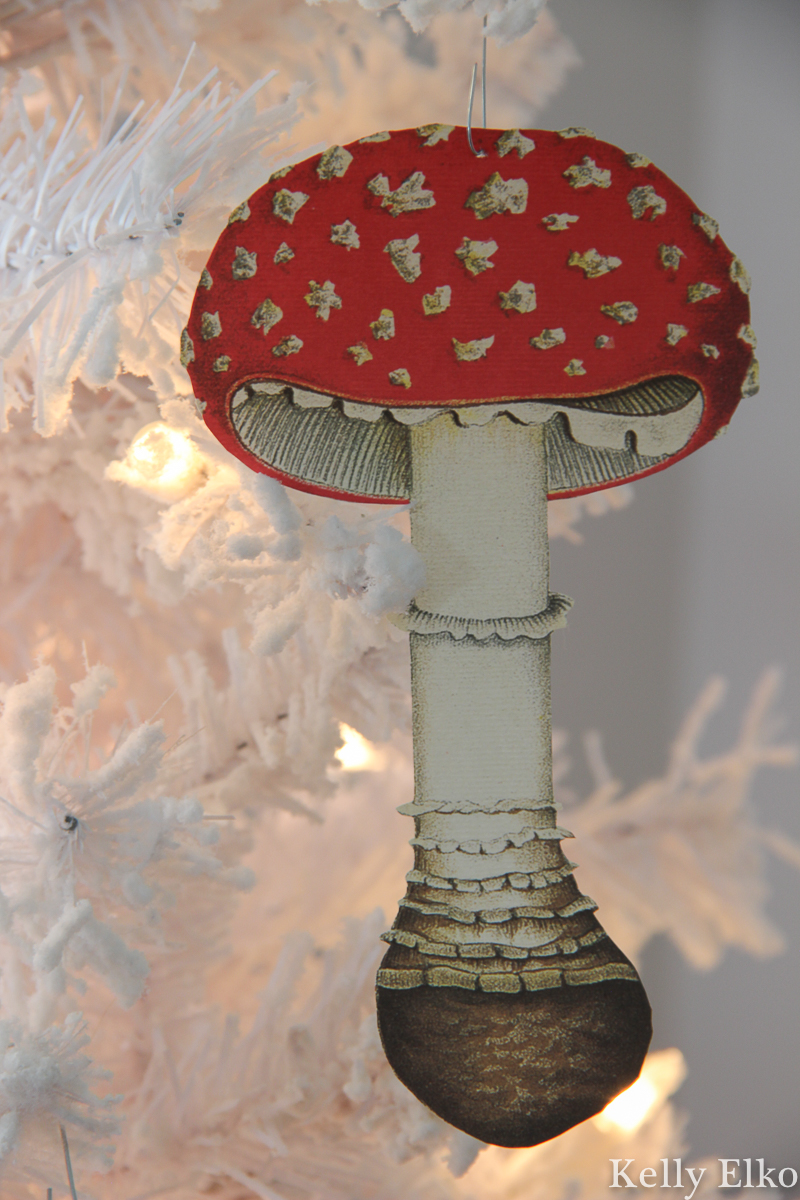 I love unique trees and tree toppers and this little elf oversees his enchanted mushroom forest!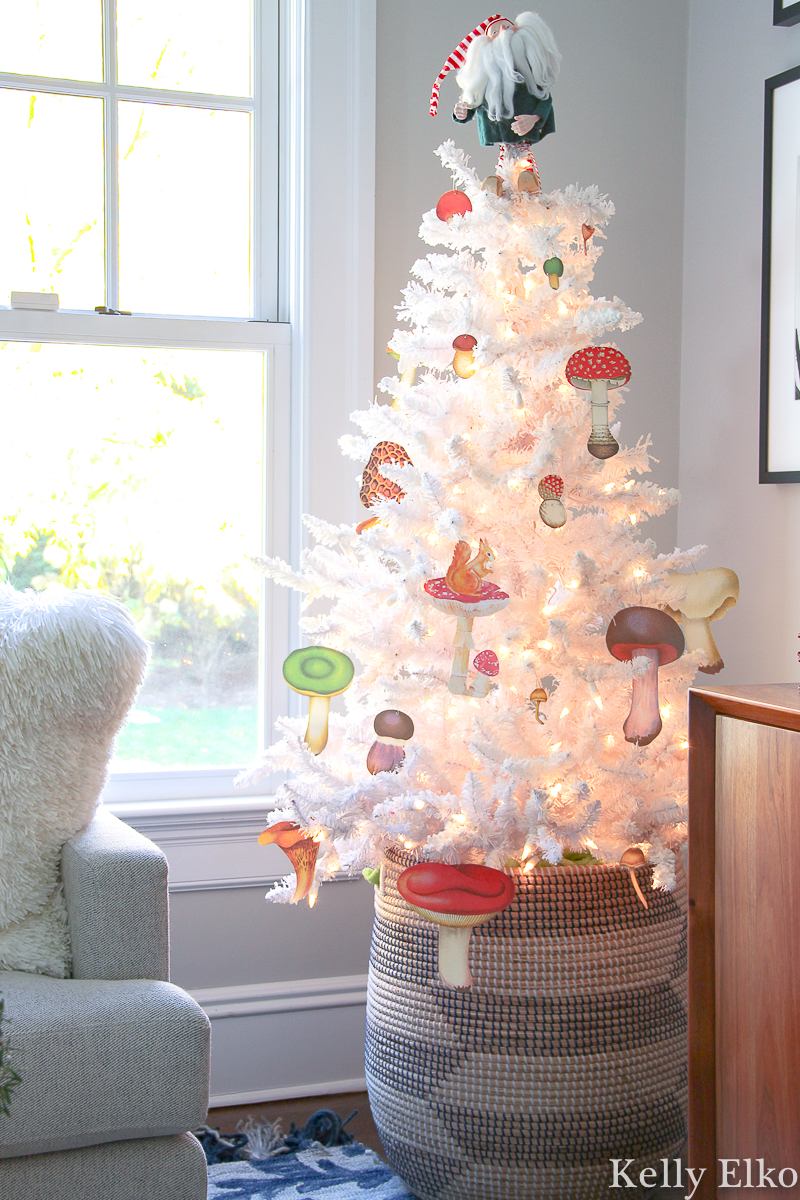 I love my little white Christmas tree tucked in the corner of my family room with a basket turned tree skirt.
Don't miss the different looks of my white tree over the years …
Three different pom pom garlands combine to create such a whimsical tree. The house ornaments is a garland that I cut apart.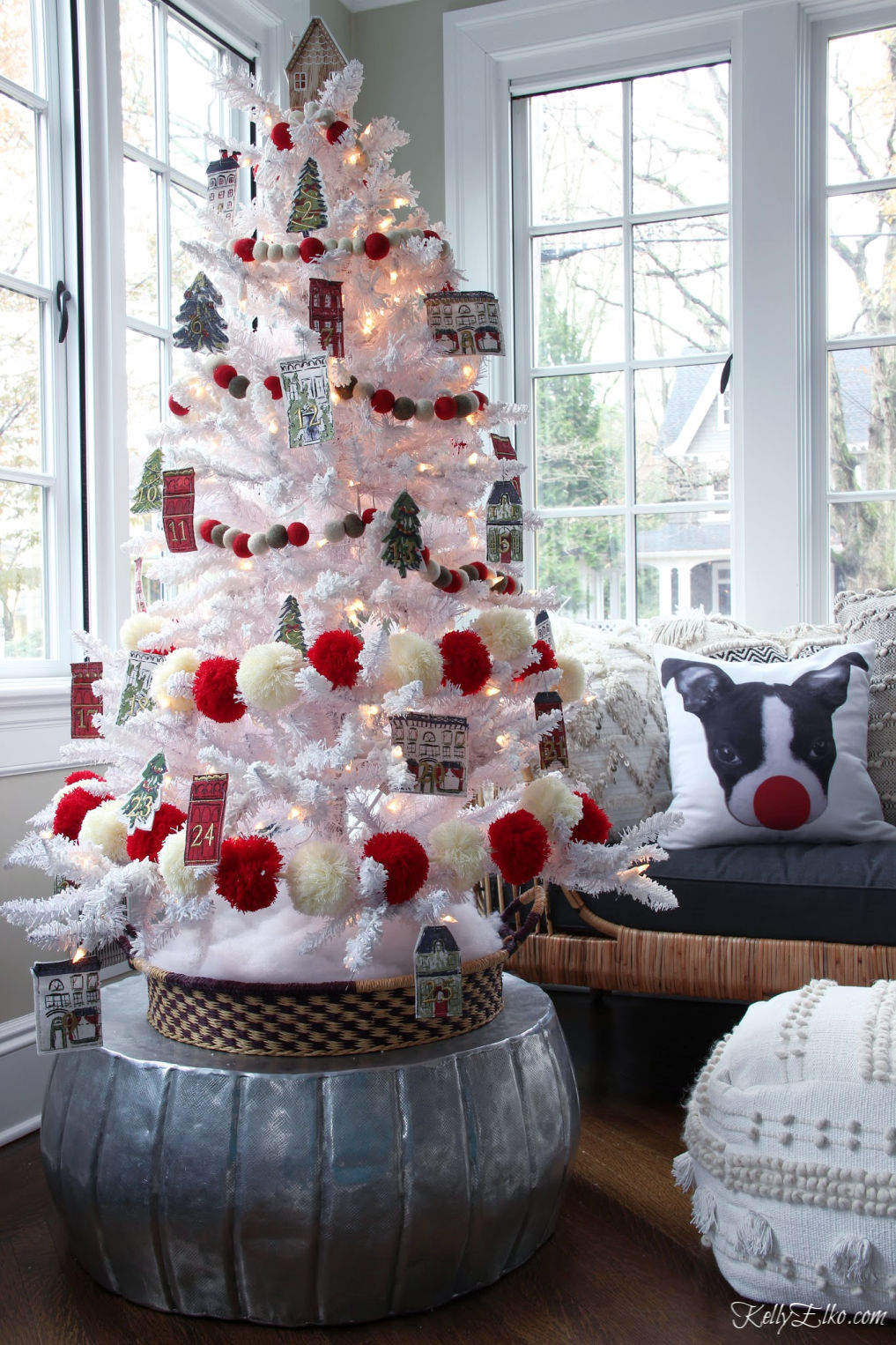 I love the simplicity of a mass of one type of ornament covering a tree like this flock of cardinals.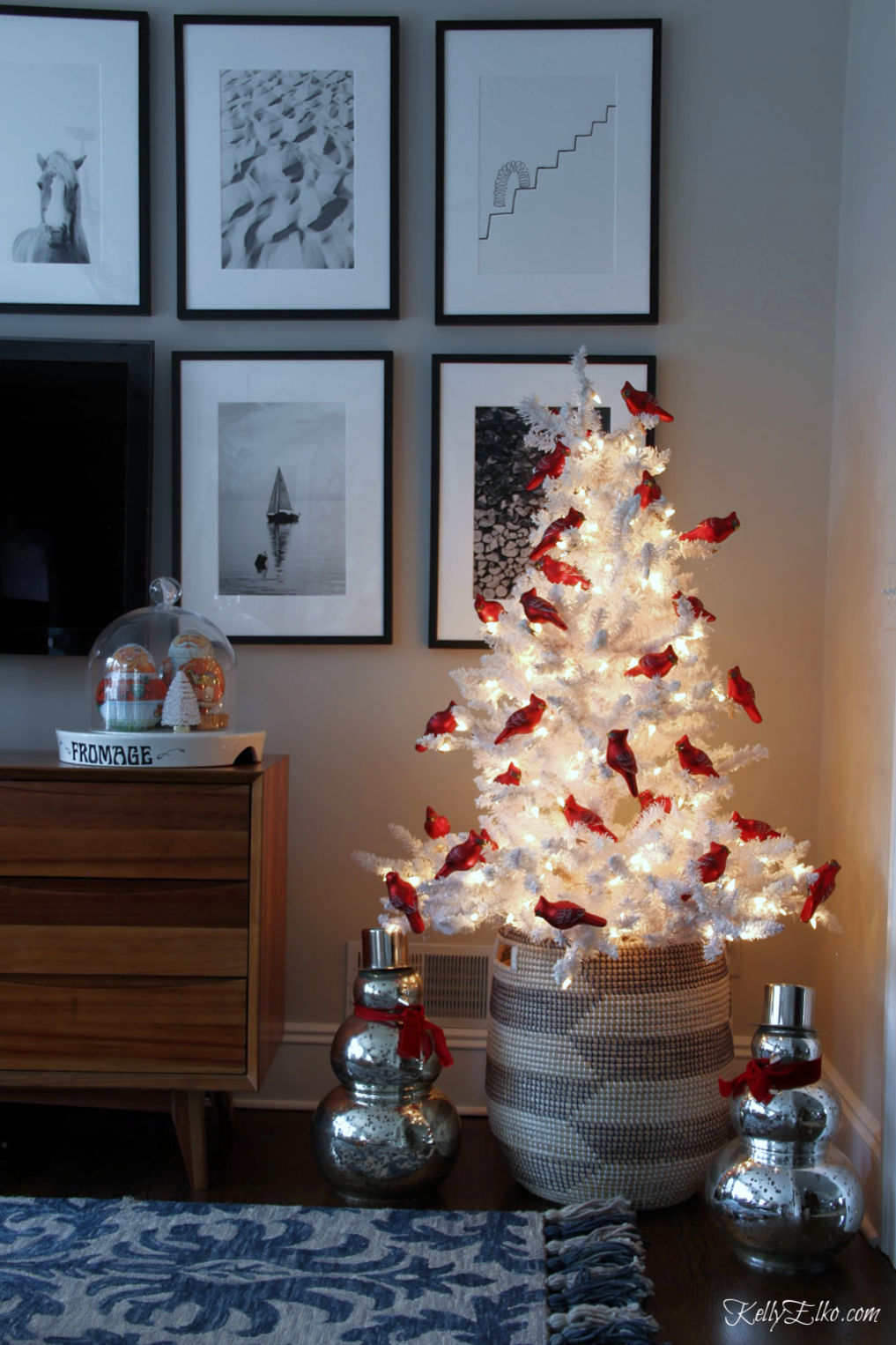 Here's to getting creative with Christmas.
P.S. Today my girls turn 21! Where has the time gone?