Can't find art at an affordable price? Look no further than my secret weapon … flat wrap! Ever since I used a piece of flat wrap to decorate my Christmas mantel last year, I have been bombarded with questions asking where I got it. This year, I'm excited to be using even more flat wrap to decorate my house. Come over for a sneak peek into my foyer all decked out for Christmas this year plus I'm sharing my favorite pieces of affordable Christmas art and a great way to display art (it's so easy to change out the art in seconds for a whole new look).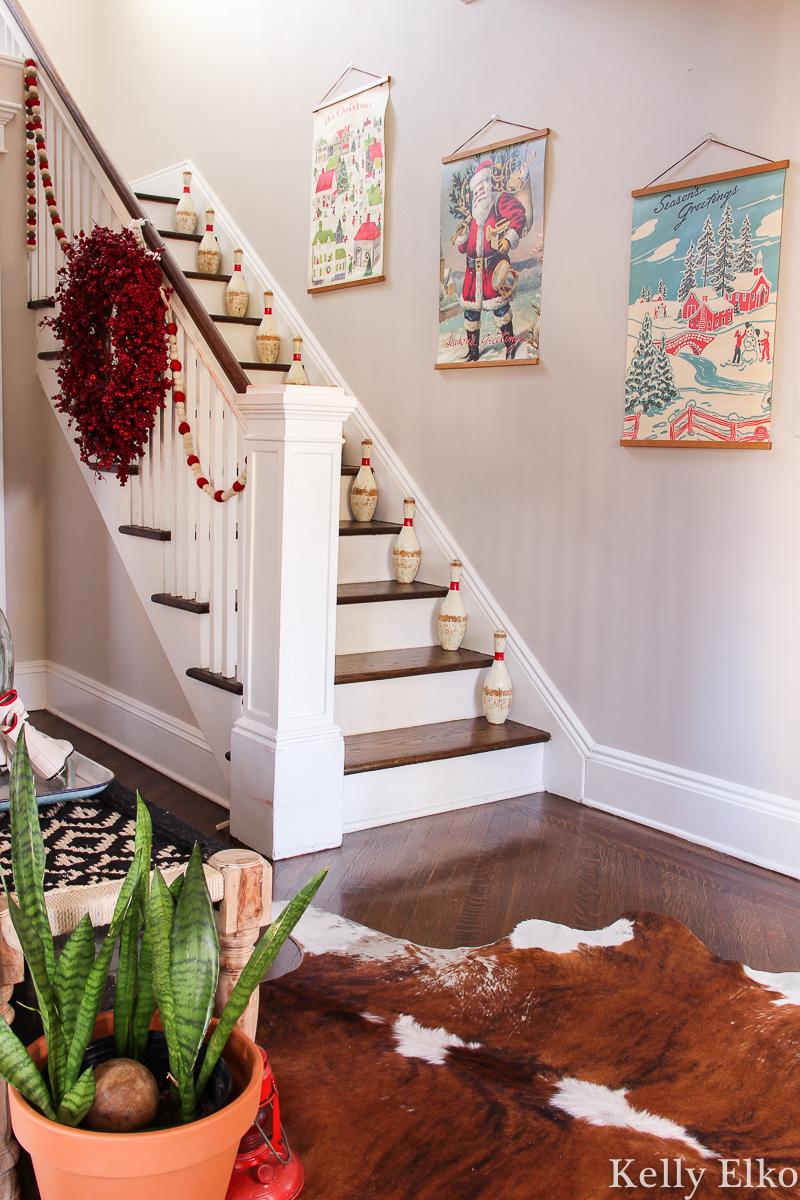 I'm decking out my foyer with three pieces of wrapping paper as art and I love the retro look!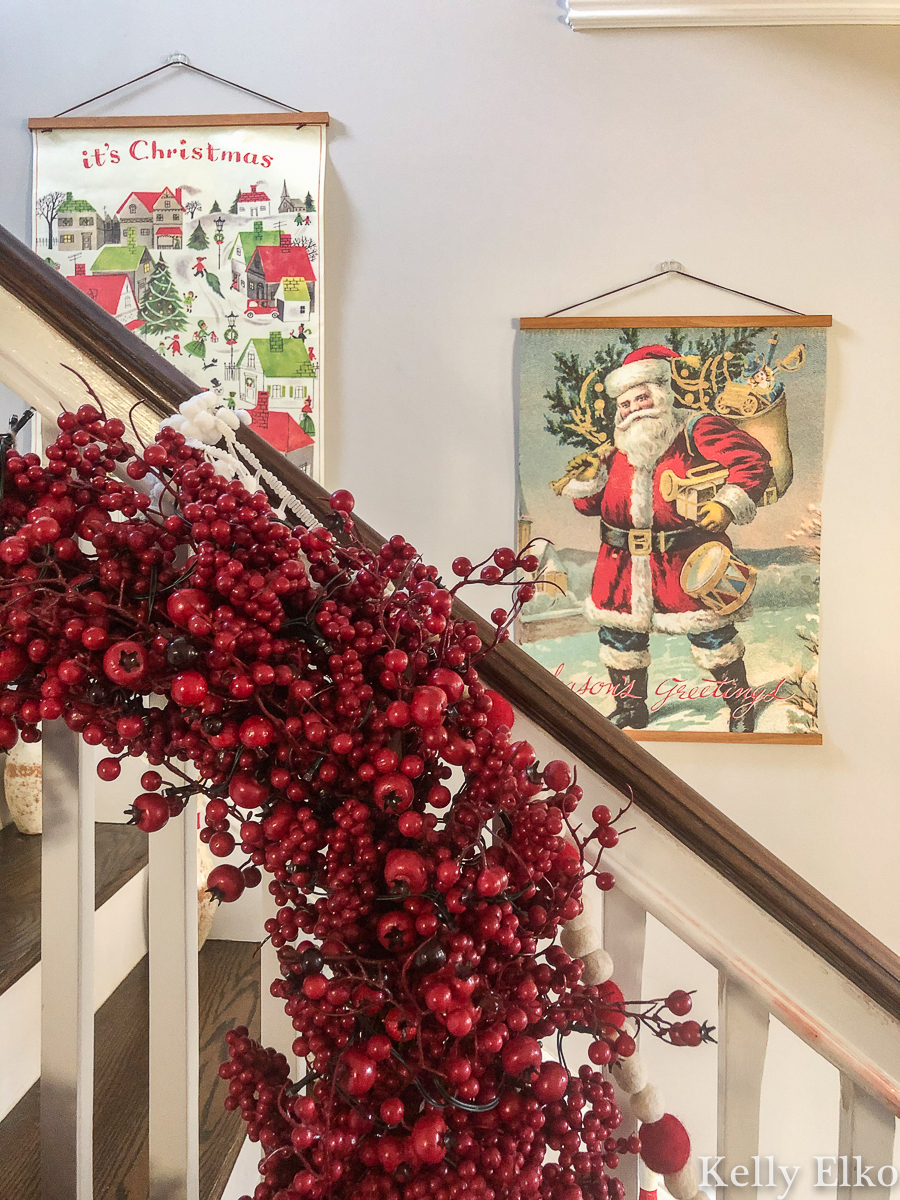 This post contains affiliate links which means if you make a purchase, I may earn a small commission at no extra cost to you.
The best part is I can change out the art quickly and easily with these magnetic wood frames.
See more of my favorite Christmas wrap art below …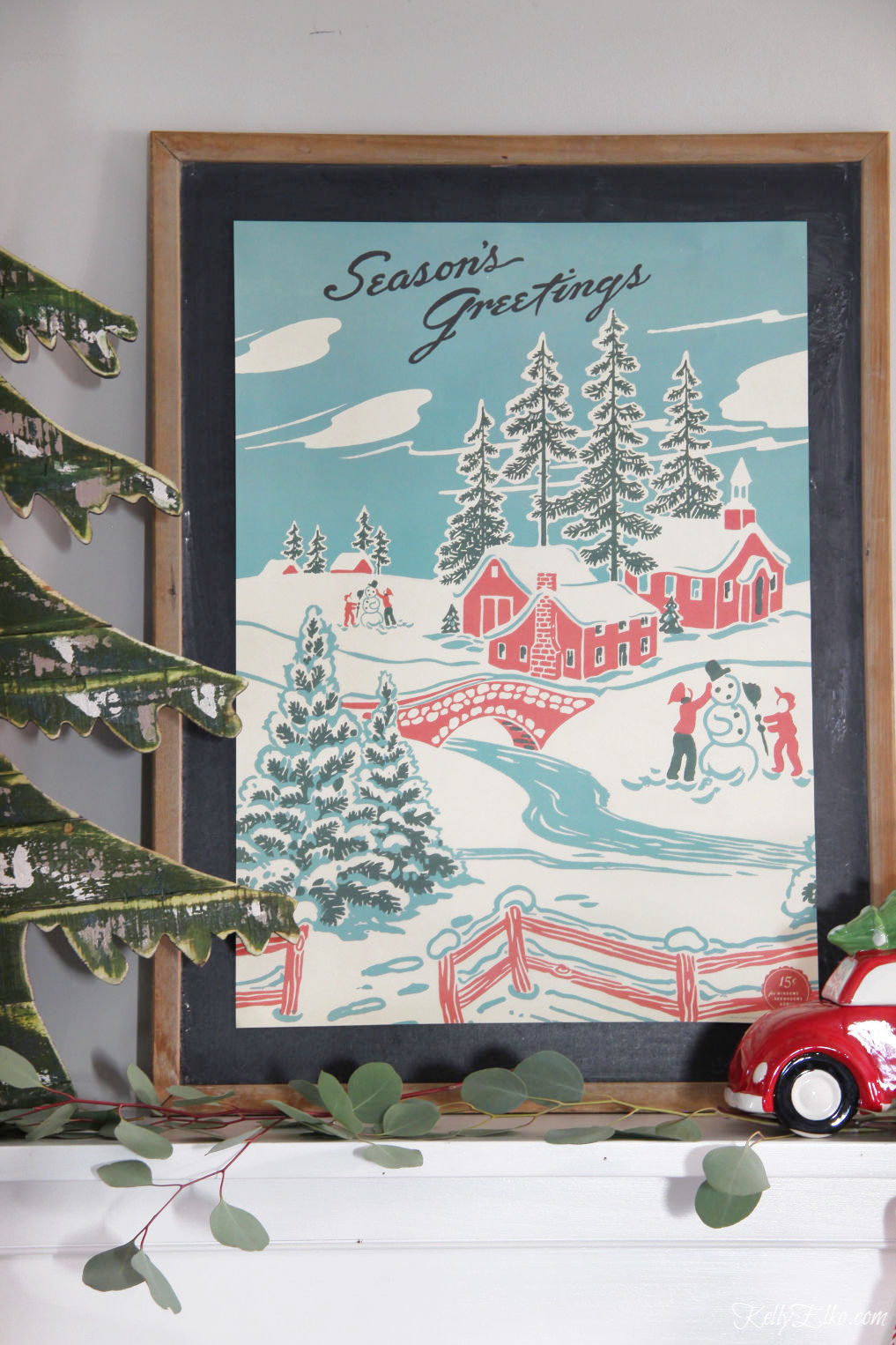 This was my favorite mantel of all time and it all centered around this retro piece of wrapping paper. Here, I simply taped it to an old chalkboard.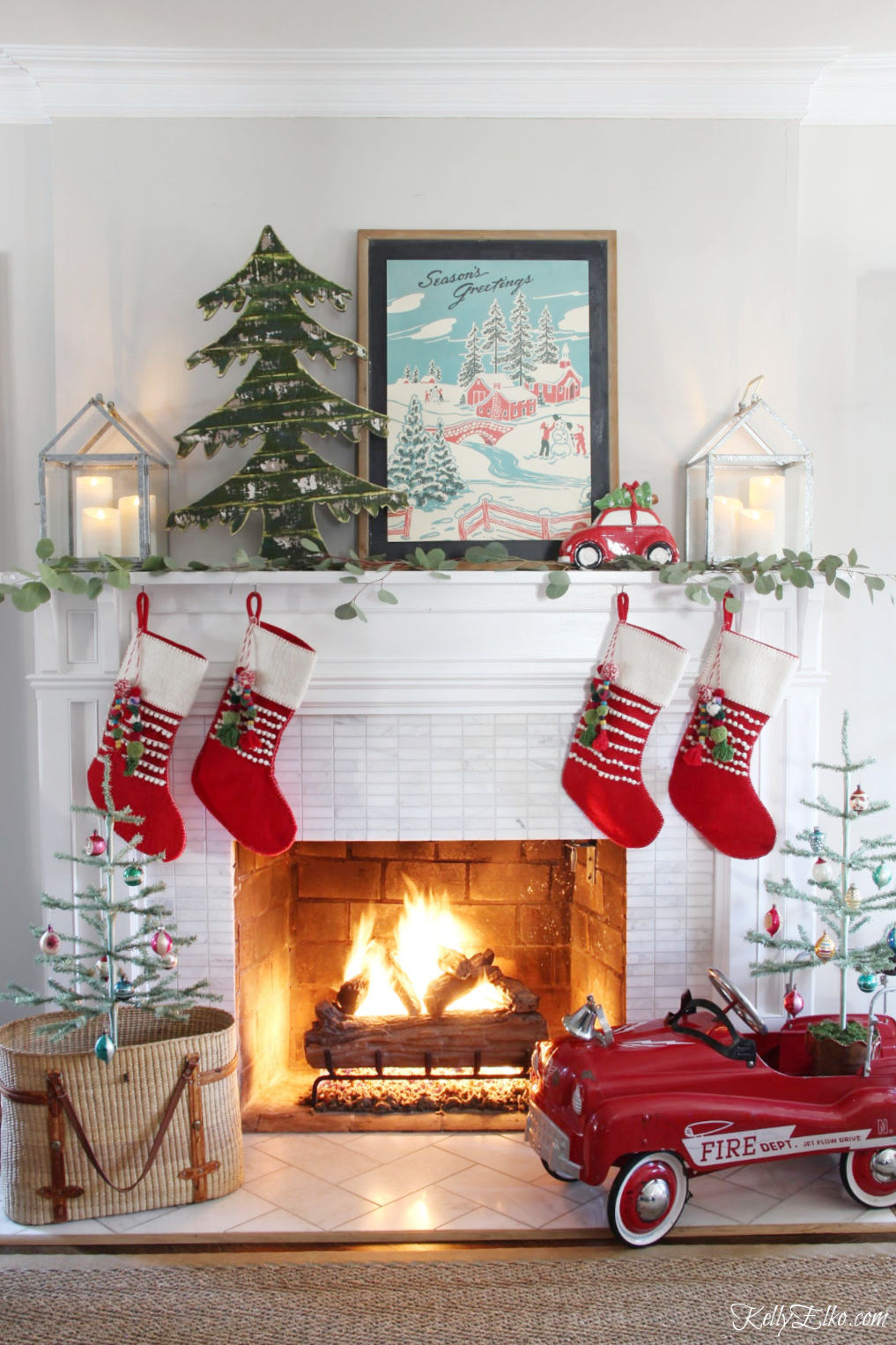 I also used this piece of mushroom flat wrap to create paper ornaments for my white Christmas tree.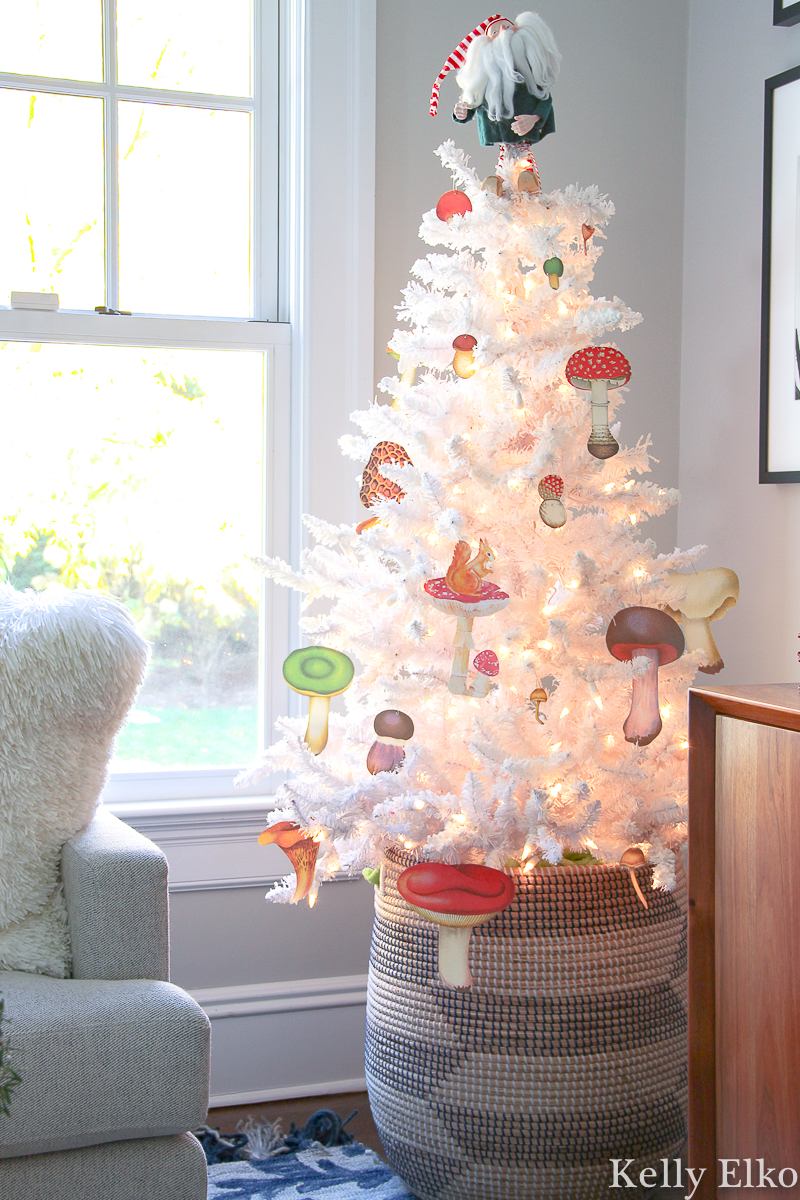 It's all about thinking outside the box when decorating for Christmas or any season for that matter. Flat wrap is such a great way to add a punch of color to a bare wall or just bring in a little touch of Christmas spirit.
My full Christmas home tour is coming soon but in the meantime, don't miss last years tour.