What is better than Christmas day? The anticipation of Christmas day! My family loves counting down the days with an Advent calendar and I try to do a fun one each year. I've gathered up 25 of my favorite unique advent calendars and there is something for everyone. From teas to popcorn to beauty products to jams to cozy socks to the cutest red barn with wooden barnyard animals and more.
Last year, I had fun making this Countdown to Christmas tree using a banner of little houses that I cut apart. The banner is no longer for sale but you could do the same thing with different banners or even simply write numbers on your favorite ornaments.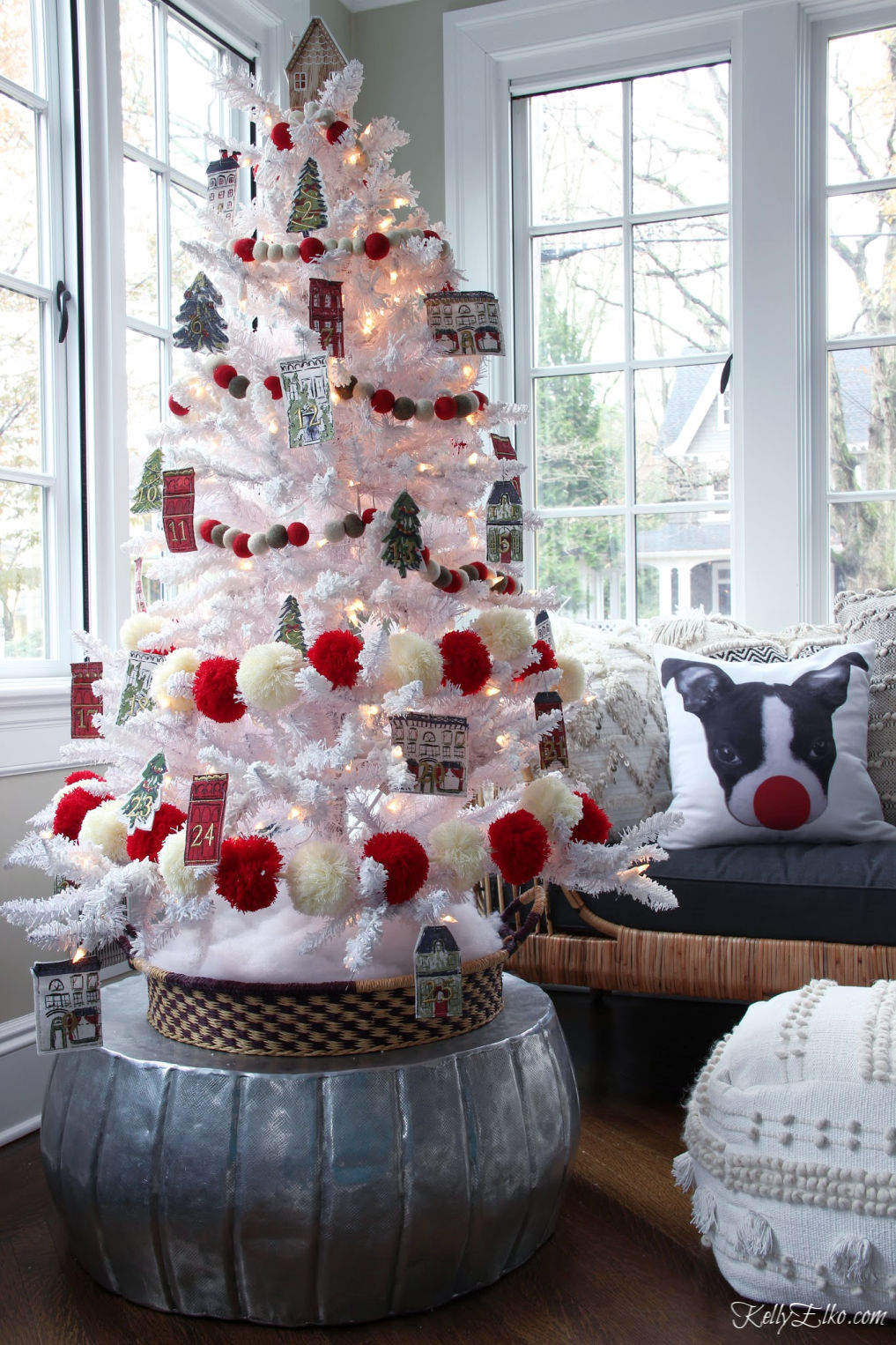 This post contains affiliate links which means if you make a purchase, I may earn a small commission at no extra cost to you.
A few years ago, my girls loved their cozy sock calendars and last year, I knocked it out of the park with a Harry Potter figurine calendar (we display the cute little figures on our window ledge all year long. We are big Avengers movie fans so I know they are going to love the Marvel figurine Advent calendar I got this year!
You can go as simple as a chocolate a day from Trader Joes (we did these every year when my girls were younger) but if you want something more creative, here are some of my favorites.

Here's a blast from the past! Seven years ago (before I changed my blog name), I made this fun mason jar advent calendar and my girls loved this one so much! I used 24 of these new blue mason jars.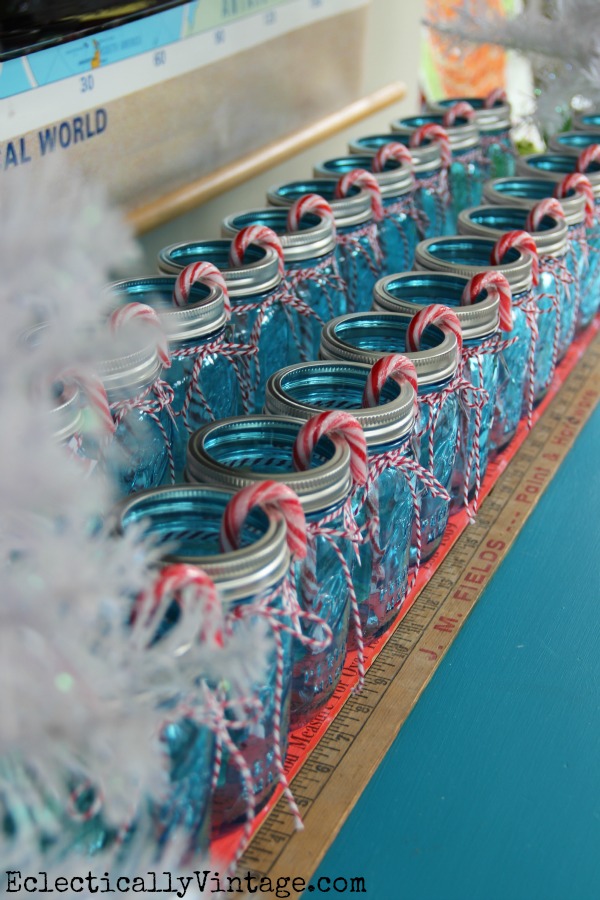 Here's to the anticipation of Christmas day and making fun family memories.