Quick and Easy Halloween Decor
When my girls were little, I loved adding some Halloween spookiness to my house. I'm not much of a Halloween decorator anymore but I do love adding a little Halloween fun here and there. I thought it would be frighteningly fun to peer into my crystal ball for a look back at the best of my quick and easy Halloween decor from Halloweens past.
People were DYING over my adorable little ghost cloches and I had a ghoulishly good time making them!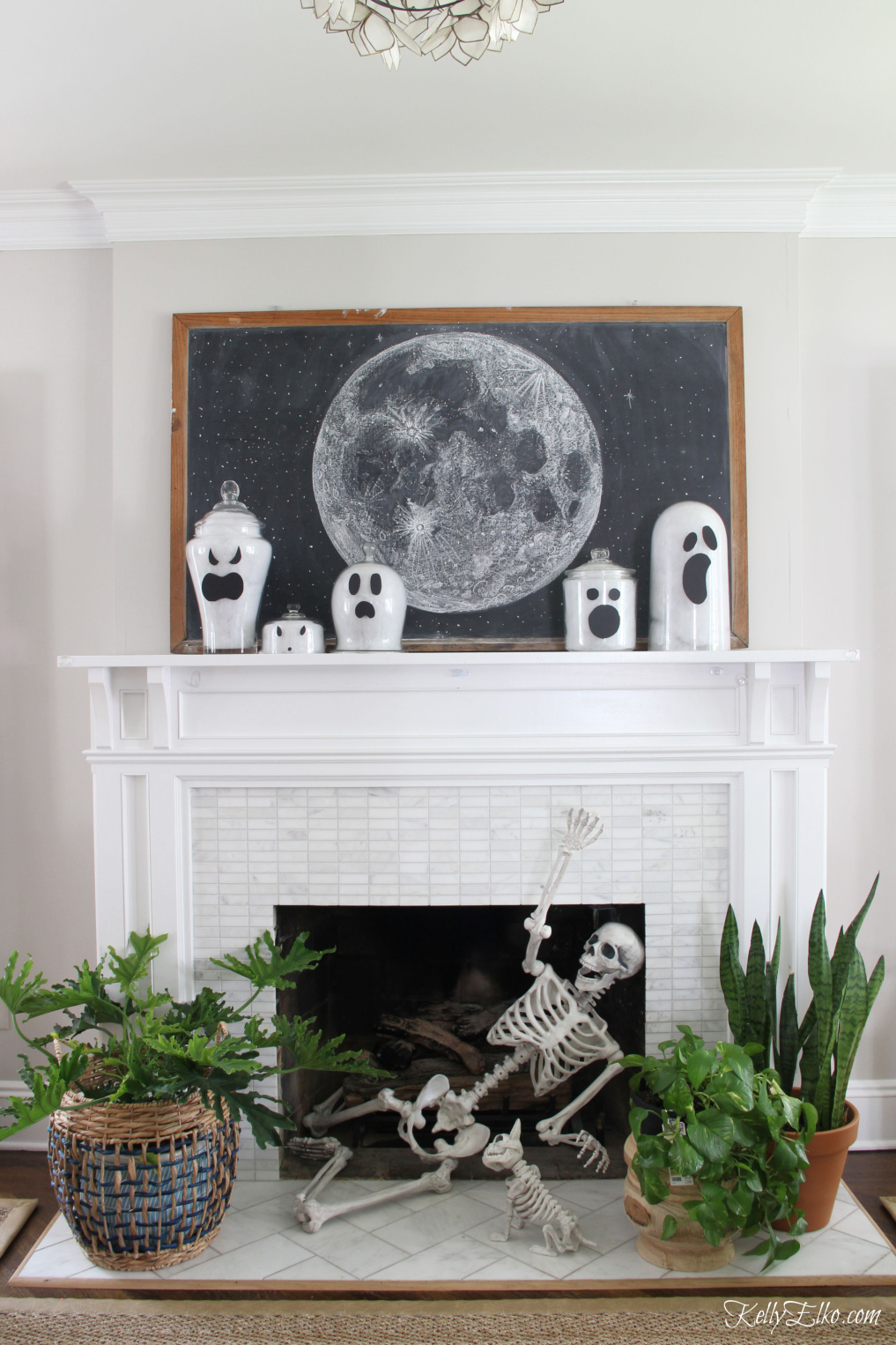 I dressed up Mr. Bonyparts with some succulents and he was the life of my dinner party!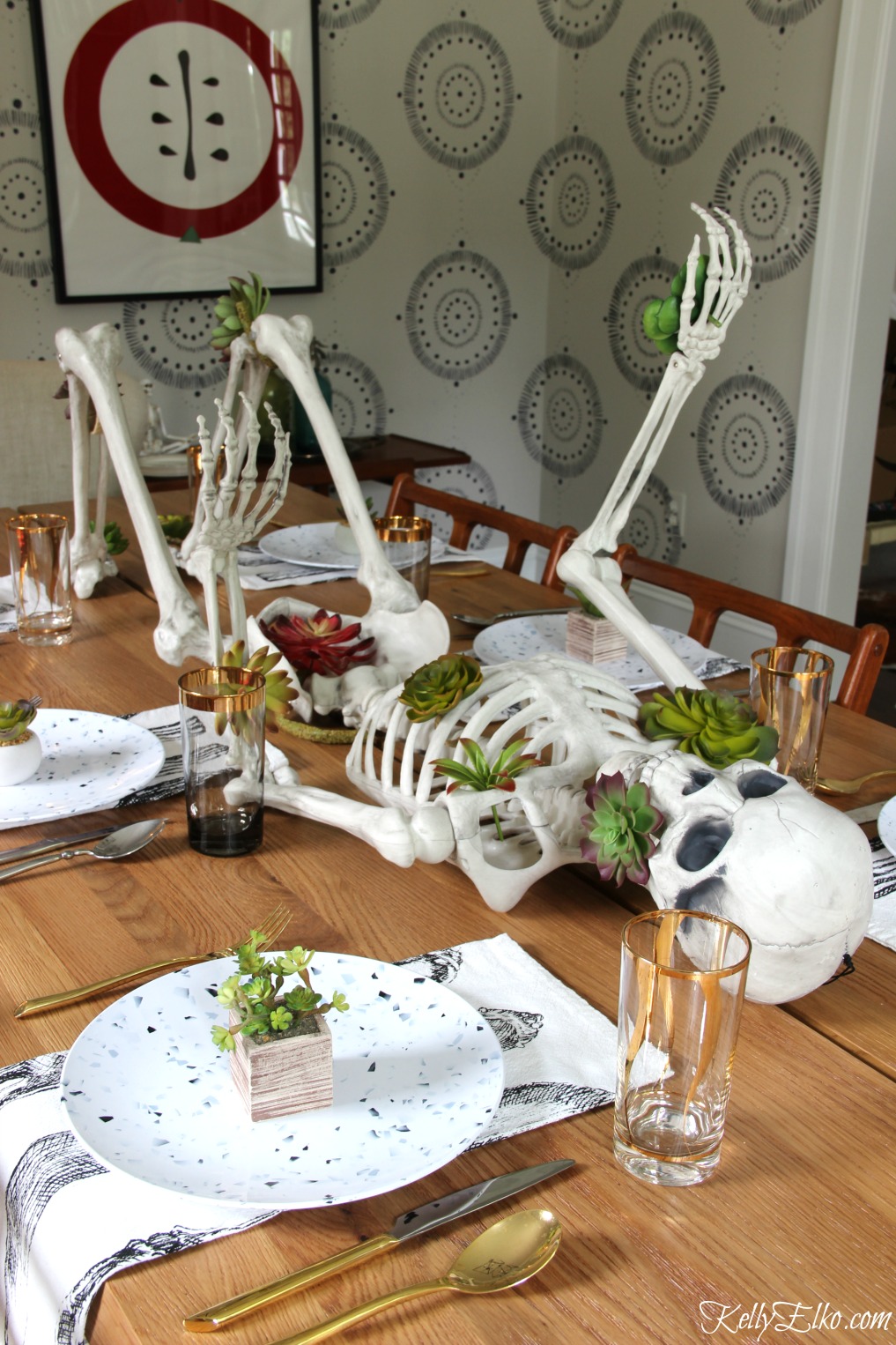 I do enjoy this life size posable skeleton and have been putting him on my porch to greet trick or treaters for the last couple of years.
Mr. Bonyparts was dying for a dog so we were adopted this little puppy skeleton. I really do need to fatten up the poor little guy.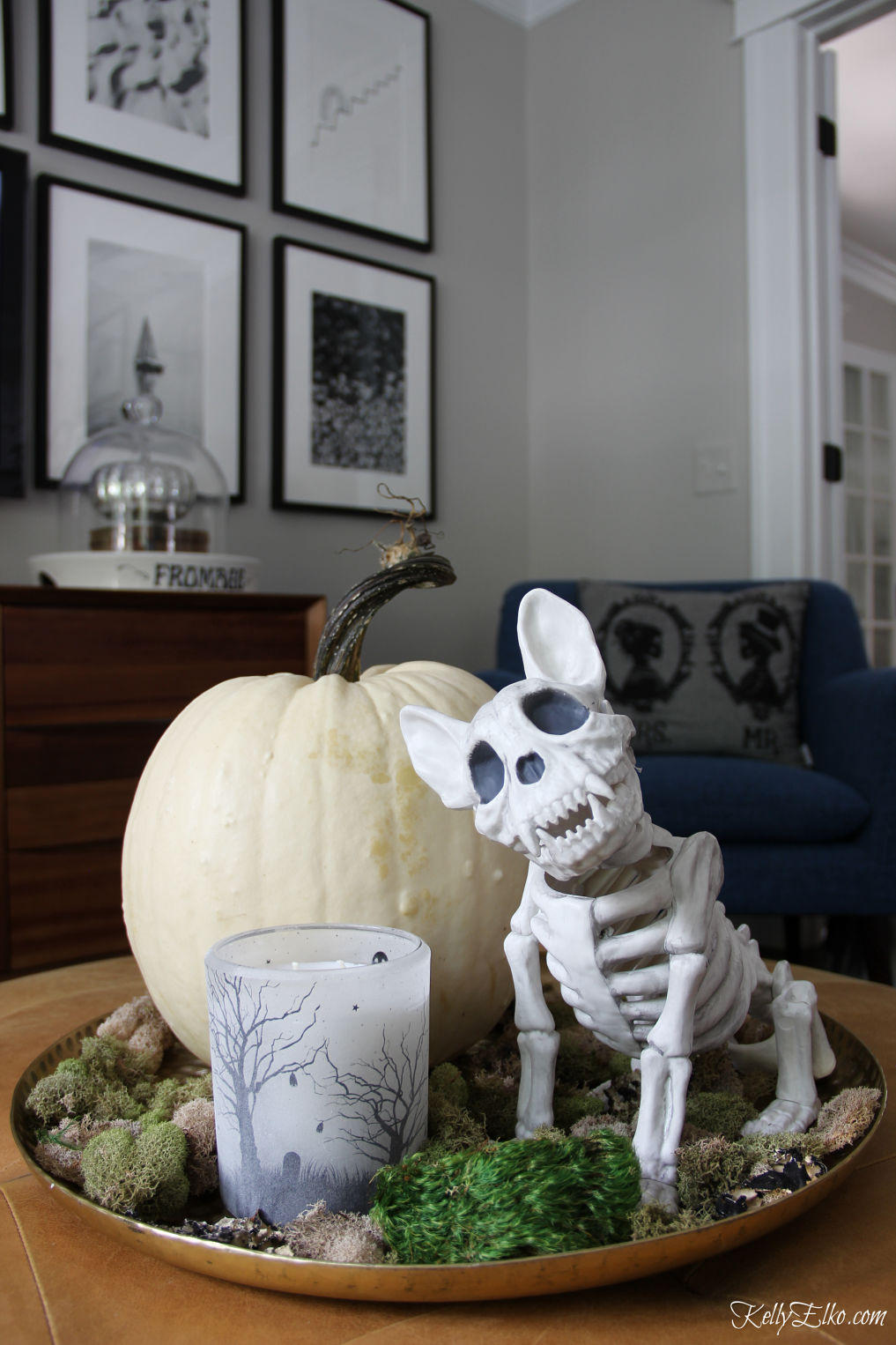 I love using wrapping paper as a table runner and dishtowels as napkins and these black cats were perfect for my simple black and orange Halloween table.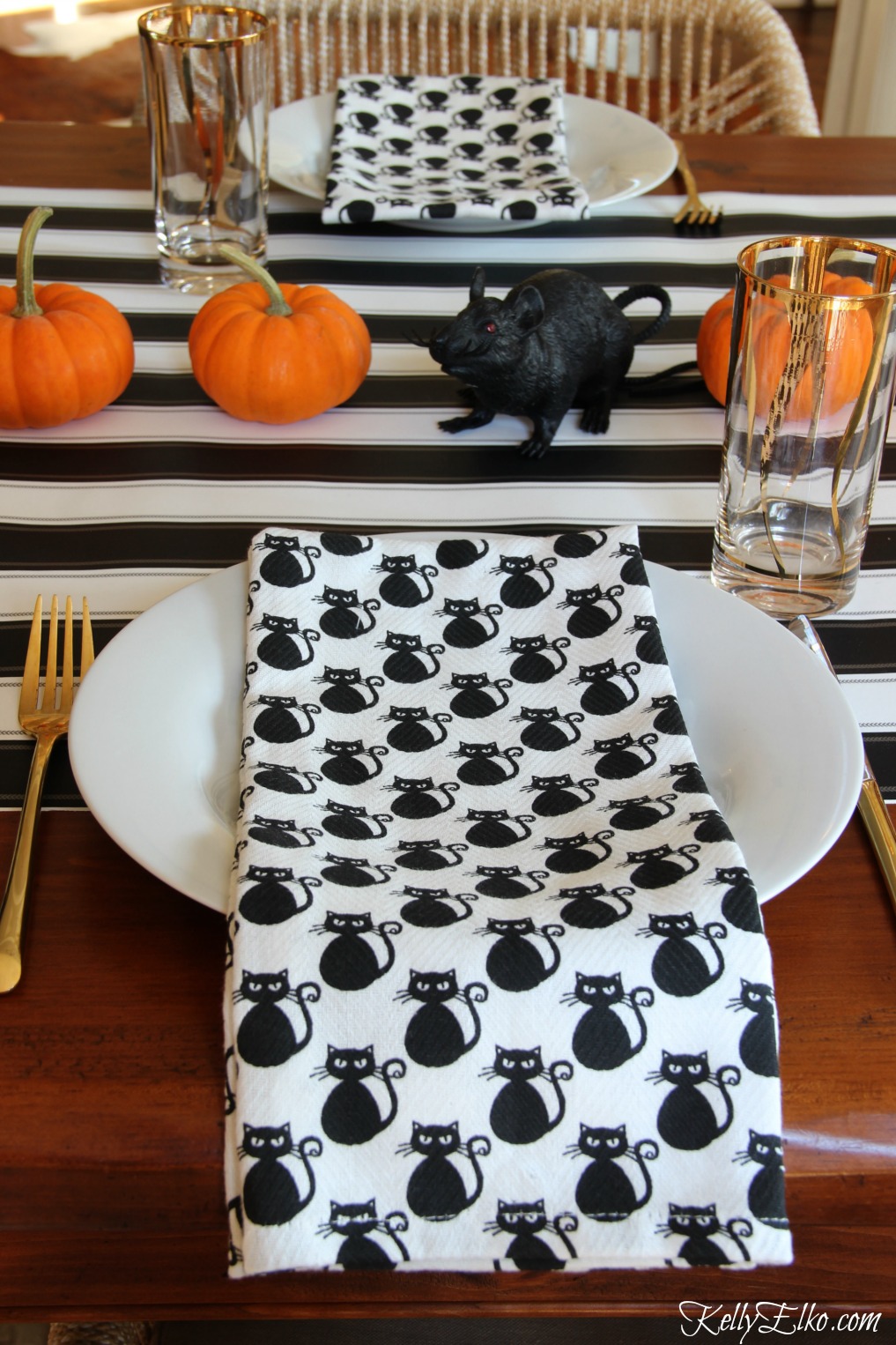 I found this life size, posable, talking Wicked Witch of the West around 20 years ago and the trick-or-treaters really get a kick out of her. The best part is her voice is the actual voice of the witch!
Maybe I should sell her since I could not believe how much this person is asking for the same Wicked Witch on eBay here.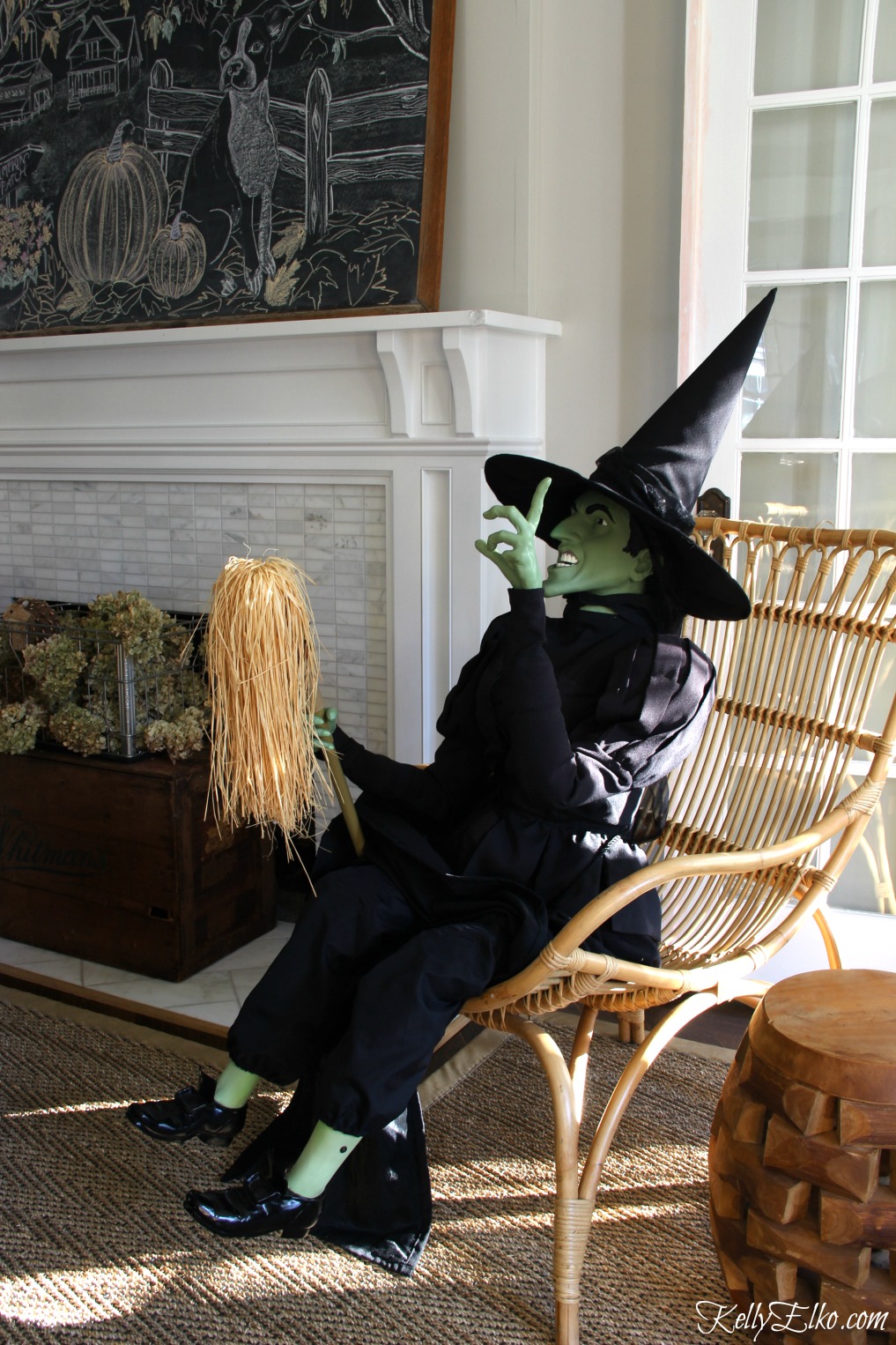 I made these adorable mummy votives 10 years ago and they are still one of my favorite, simple projects!
They would also make super cute treat jars for the kids … just fill with candy.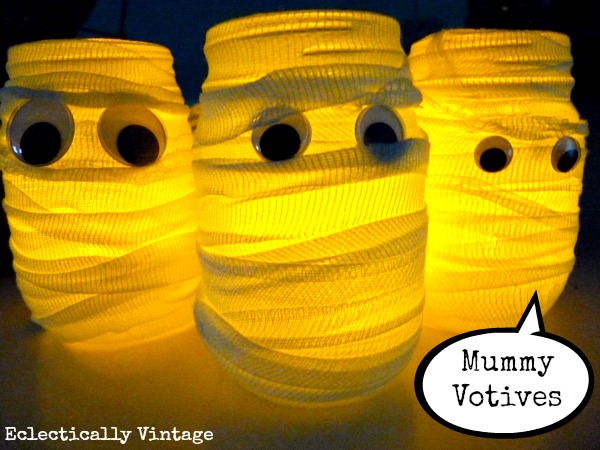 I might have toned down my Halloween decorating over the years but one thing I'll never stop doing is dressing up my dog Sushi!
I found this adorable dog costume somewhere over the rainbow!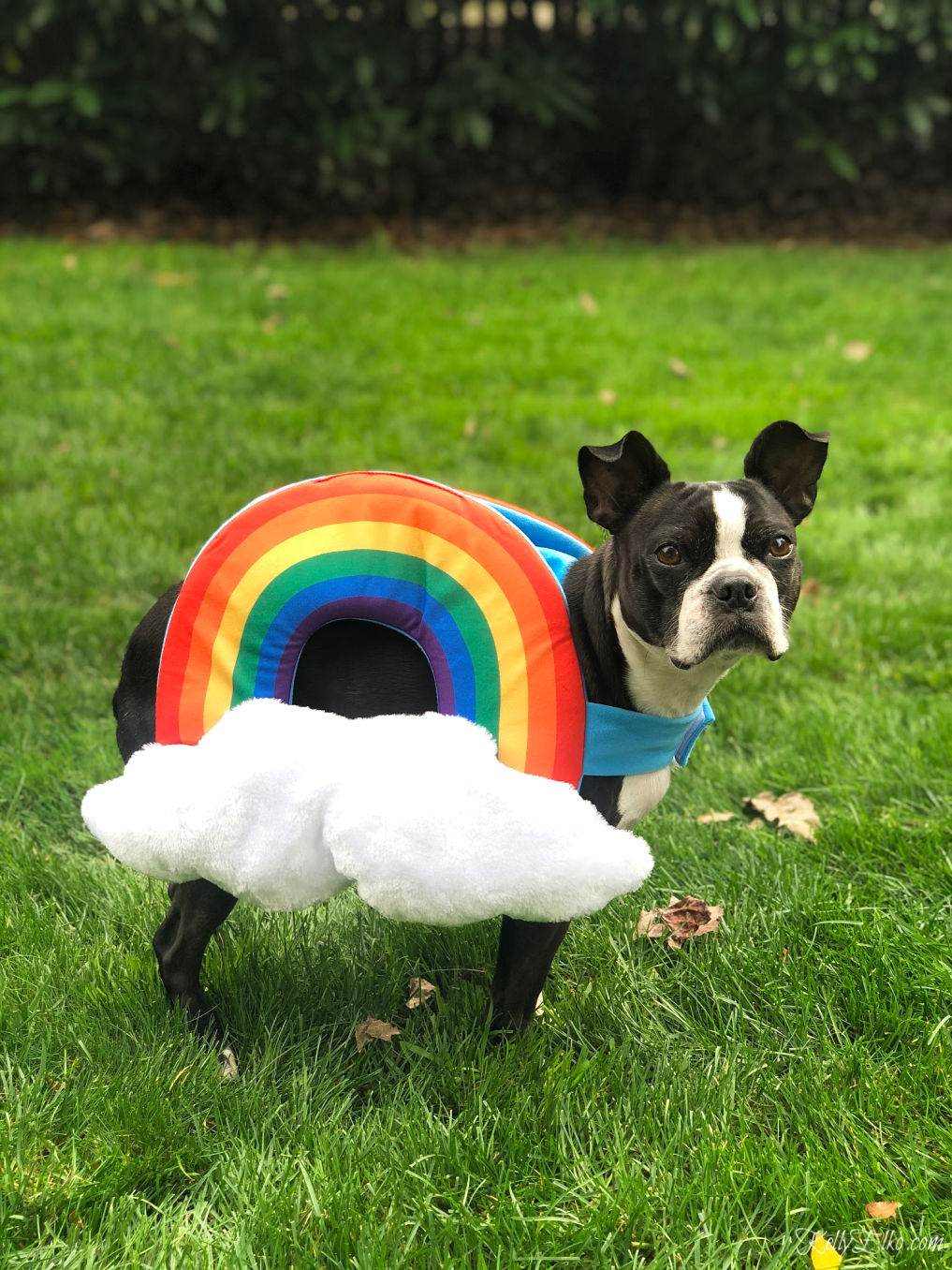 This year, Sushi will be dressed up in this cute skeleton costume (the best part is the costume glows in the dark plus it was only $10)!
Warning … do not click HERE if you're afraid of spiders!
Hope you get lots of full size candy bars in your plastic pumpkin this year!