Why don't mummies take vacations?
They're afraid they'll relax and unwind.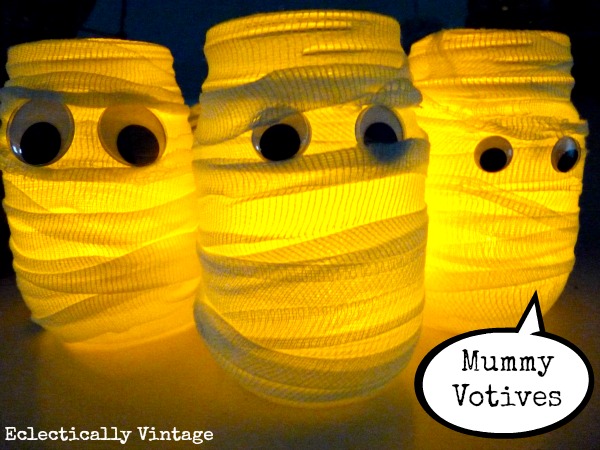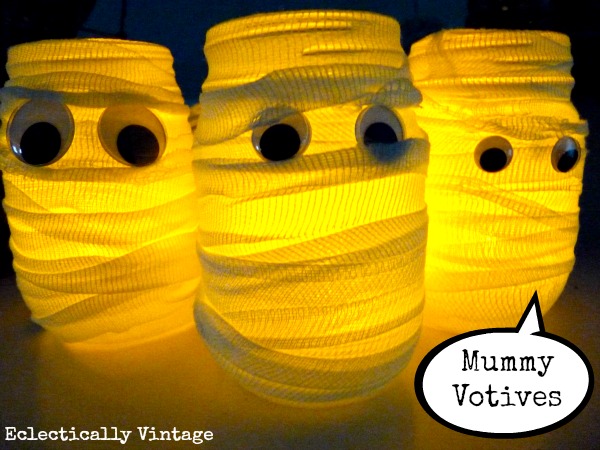 These mummies are working overtime and talk about a cinch.
Supplies & Deets: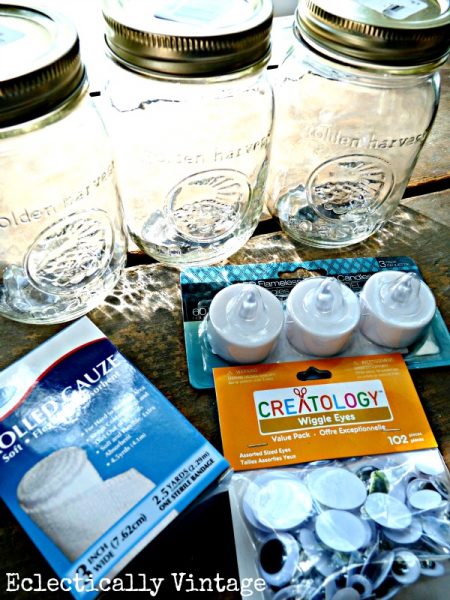 * Mason Jars ($1 each – dollar store)
* Gauze ($1 per box – I used 2 boxes for 3 mummies – dollar store)
* Flameless Votives ($1 for 3 – dollar store)
* Googly Eyes ($3 for package of 102 – Michael's)
* Glue (on hand)
Cost Per Mummy Votive = $2.06
Starting at top of mason jar, wrap gauze around and tuck end under another row of gauze.
Glue goggly eyes onto gauze (tucking eyes into gauze if you like)
My posse created equally cool Cinchy projects.  Click each pic to check them out.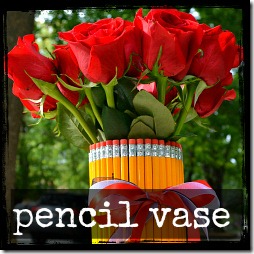 I confess that I've really come undone over these cuties.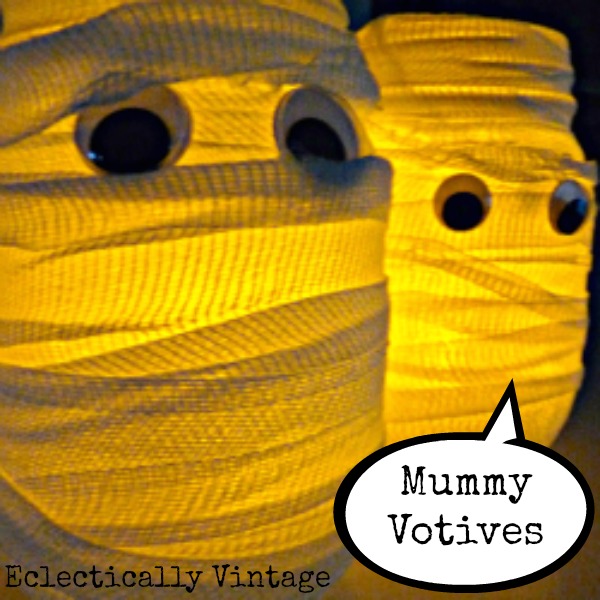 Hope King Tut's not rolling over in his sarcophagus.
Check out all of my It's a Cinch projects.
After all, less time spent crafting equals more time for cocktails!
Check out my Halloween House Tour – filled with tons of DIY ideas!