Exceptionally Eclectic – Farmhouse Guest Cottage
Susan of Maple and Magnolia would have to change the locks to get me to leave her Guest Cottage.
And even then, I may just crawl back in through a window – the farmhouse decor is that fabulous.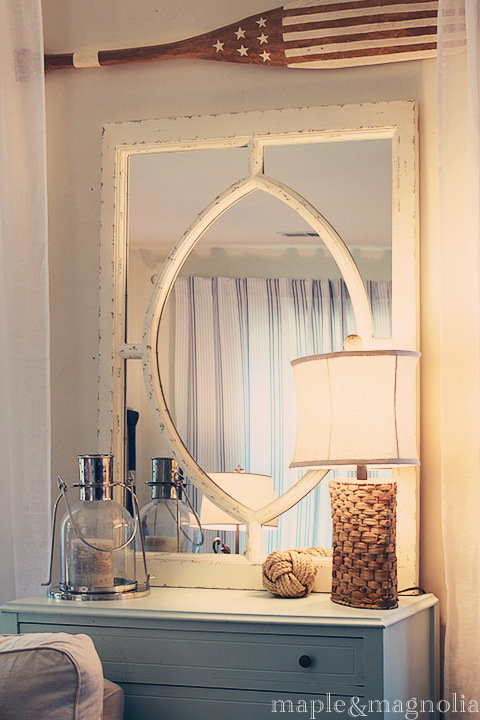 Talk about indulgence – who wouldn't want this Studio space.
(I have the same old wooden paper cutter).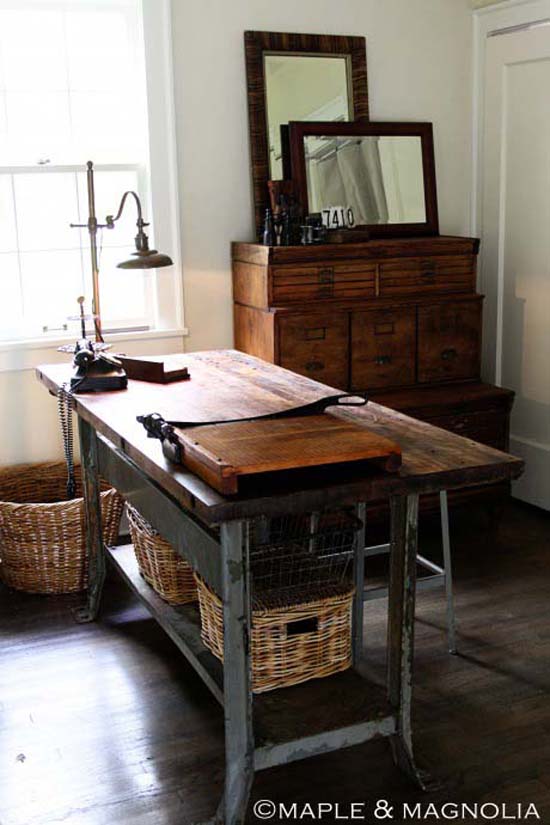 Any way you slice it, this Cottage Kitchen more than cuts the mustard.
I'd love to get ahold of a sink with a built in drainboard.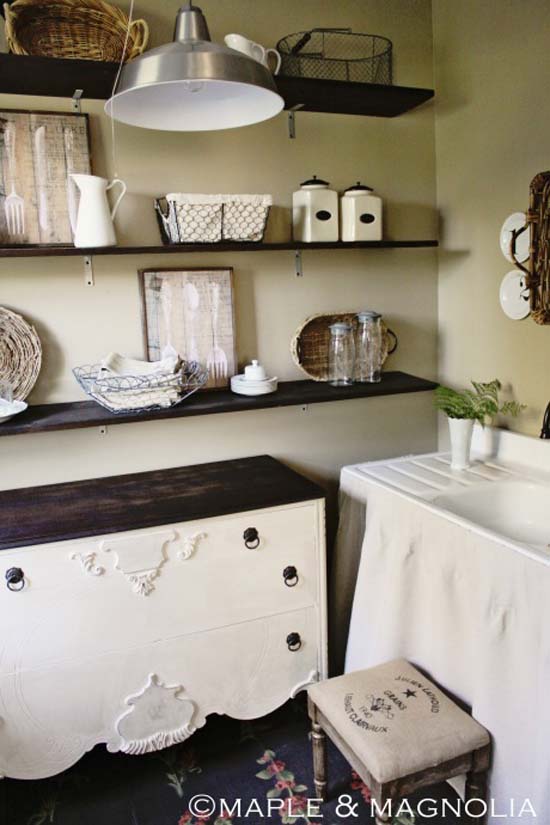 Guests rest their weary bones in this Bedroom while dozing under this giant sign (be still my heart).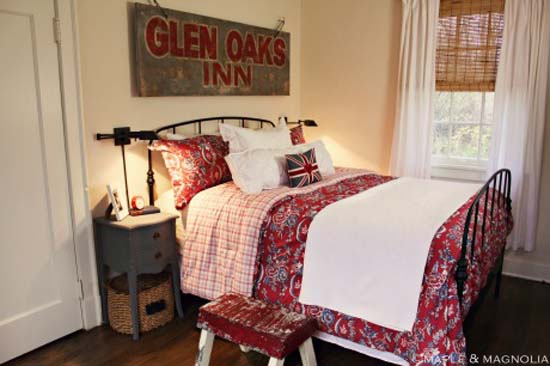 Plate wall = instant art.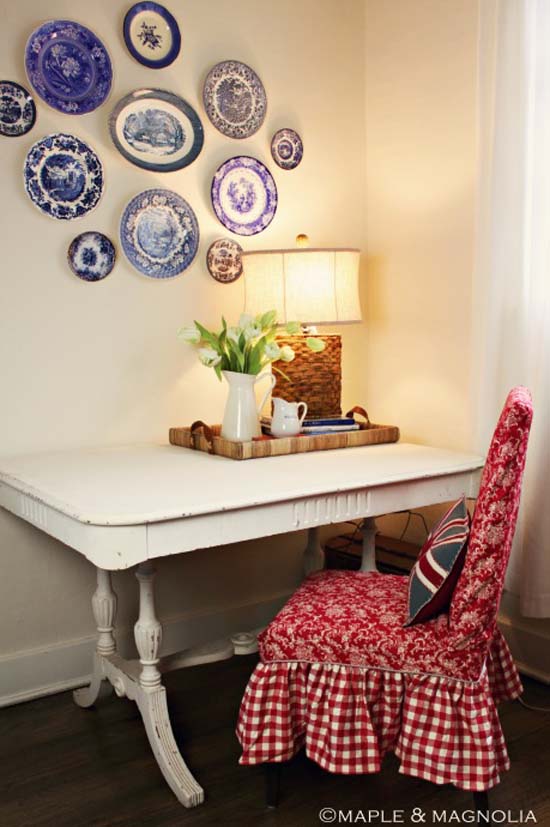 Don't forget to leave a trail of breadcrumbs so you'll be sure to find your way back.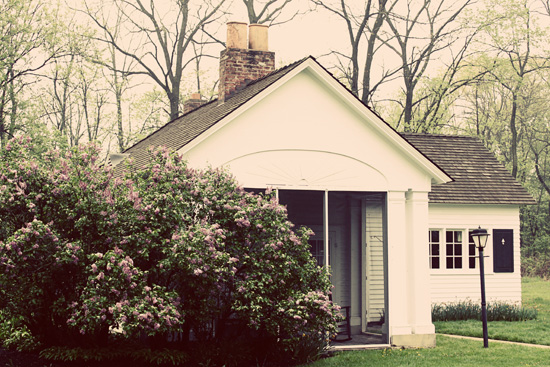 Not only is the guest cottage amazing, but Susan's 150 year old Farmhouse is filled with lots of vintage touches – get a load of her entry!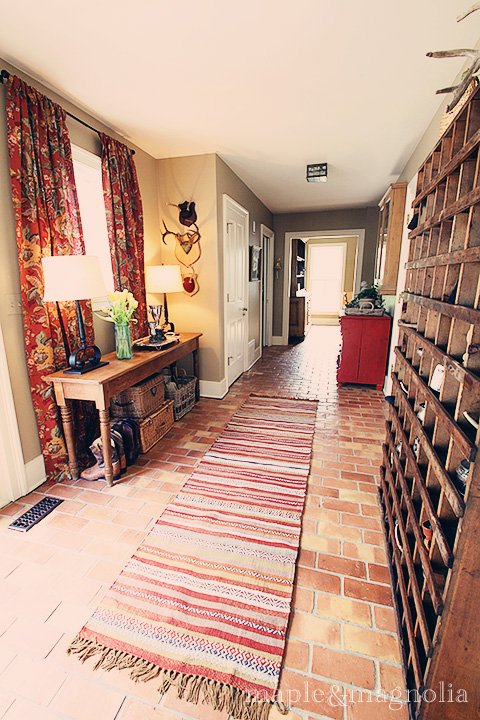 So go check out Susan's farmhouse and guest house and be inspired at Maple & Magnolia.
Check out all every Exceptionally Eclectic Home Tour.