Let the Sunflowers Shine In – Fall Centerpiece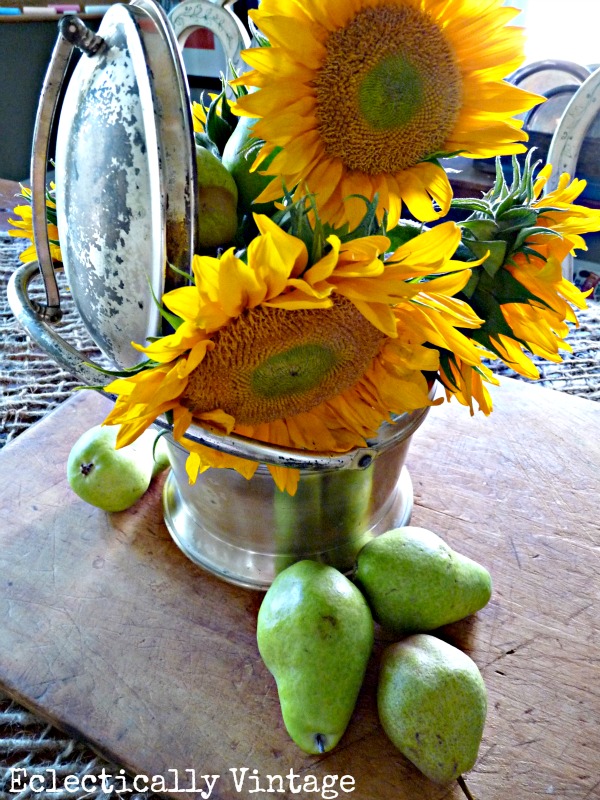 Sometimes, the simplest things give the most pleasure.
hearing my girls laughter,
a bowl of chocolate ice cream,
the smell of freshly cut grass,
the perfect sunflower,
70 years of knicks on an old cutting board,
a tarnished piece of silver,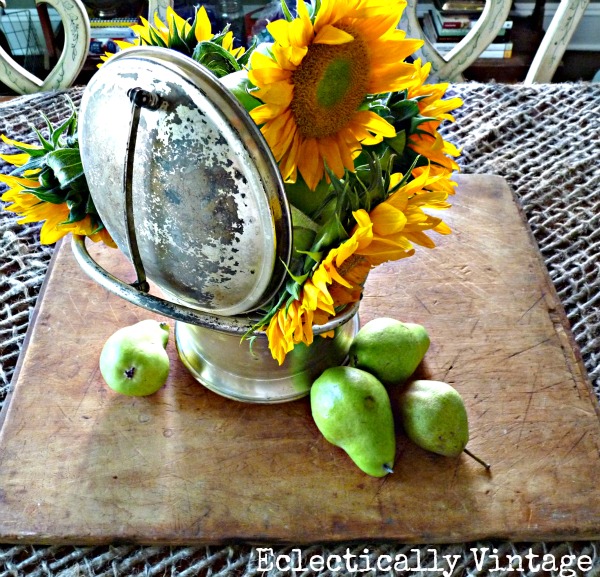 and my family gathered around the table.
See more of my fall decorating ideas here.