My dad used to take my sister and I to Puss n' Boots some Saturdays.
It was the Cheers of the neighborhood and everyone really did know my dad's name.
He was aptly named Cuban Joe and there was also Lefty (who had no left hand) and many other colorful nicknames.
My sis and I happily whiled away the time, sipping Shirley Temples and having a shuffleboard showdown.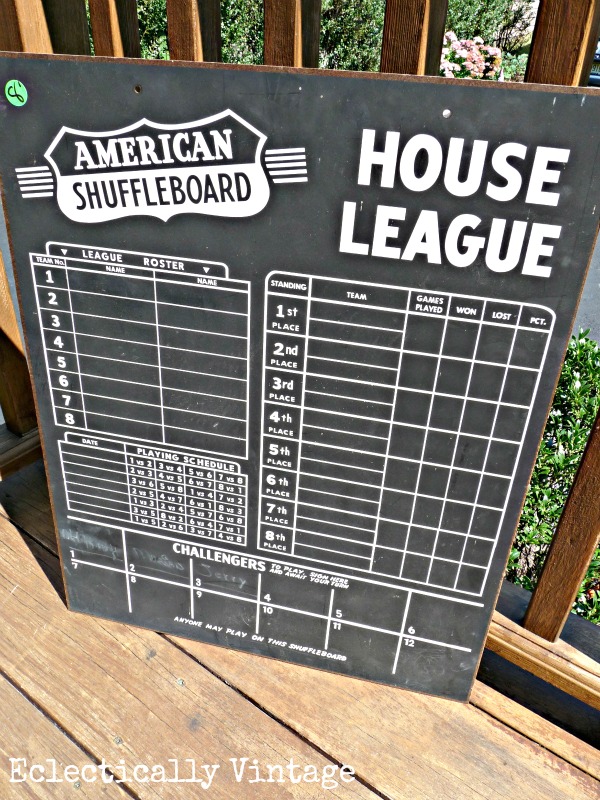 So when I came upon this beauty at a 70's throwback estate sale, I snapped it up.
You can still see the players names – wonder if Jerry was any good?
I only wish the shuffleboard they were selling could have come home with me too.
Check out all my other Fab Finds and take a walk down memory lane.

Sharing Here:
The Cottage Market, Funky Junk Interiors, Southern Hospitality