Rachel of I Like What I'm Herring describes her style as a bit modern mixed with vintage dipped in a rainbow.
From the looks of her Mid Century Living Room, this girl knows how to mix pattern and color.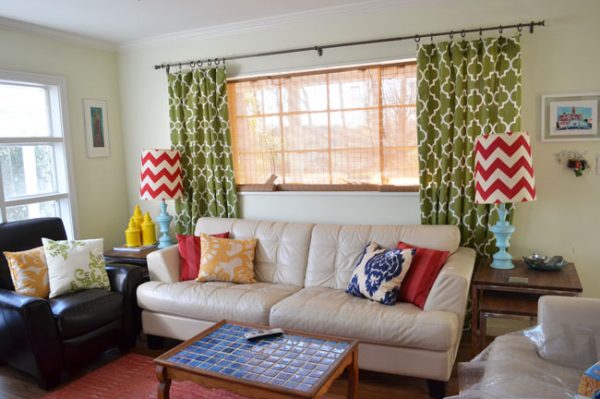 Why not create a Painted Runner on your staircase.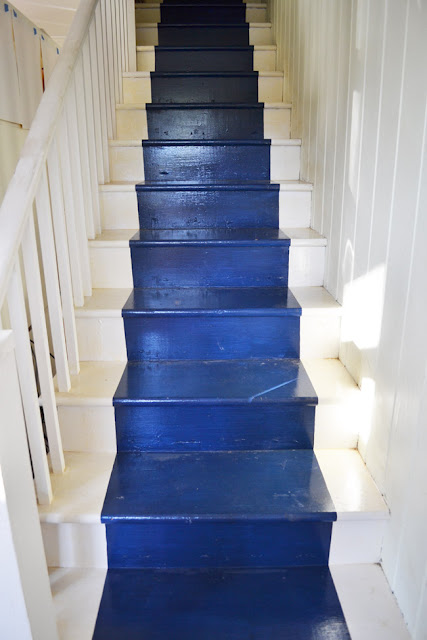 DIY Chevron Lampshades in a bold color really make a statement.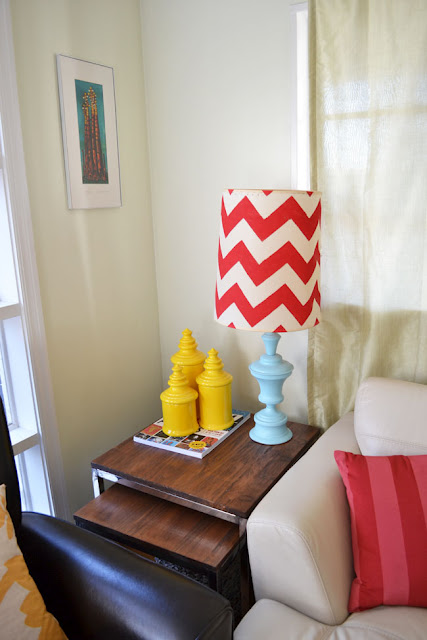 I desperately wanted to use this fabulous Ikea light in my house but didn't have room for it – sob!
Check out the Painted Rug that must have took the world's largest amount of tape to create!
Rachel calls this her tiny art wall – I call it a Styling Gallery Wall.
She makes and sells art including this 3 foot tall Alabama string art!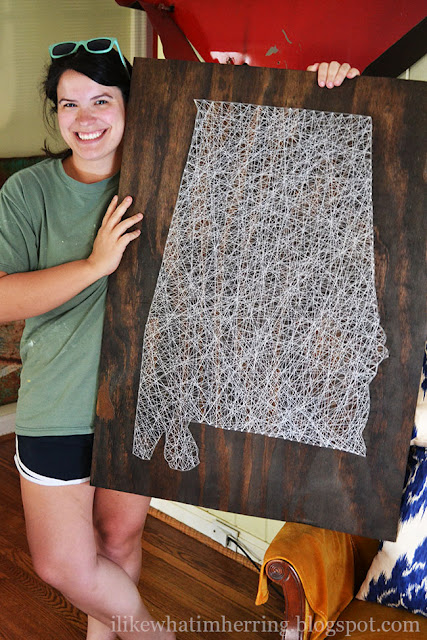 Heaven in this DIY Bedroom includes the headboard, bedside table, painted mirrors and ottomans.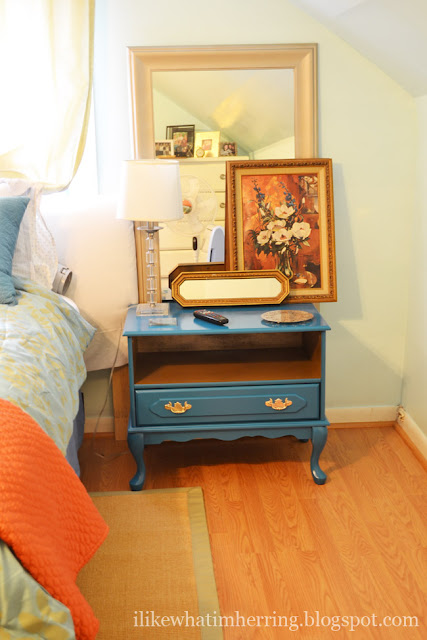 Stop by Rachel at I Like What I'm Herring and her fabulous mid-century home and stay awhile.
Check out all my Exceptionally Eclectic Homes.