Plastic Pumpkin Ideas – DIY Music Sheet Planter

Hoarding comes in handy sometimes.
I know you understand (unlike my Hubs)!
As I was rummaging through my Halloween bins in search of fall decorations, in the dark hole that is my basement,
I came upon a huge garbage bag filled with cheap plastic pumpkins that I bought for a Halloween party game years ago.
Cheap plastic pumpkins = halloween ugliness.
How to rectify that?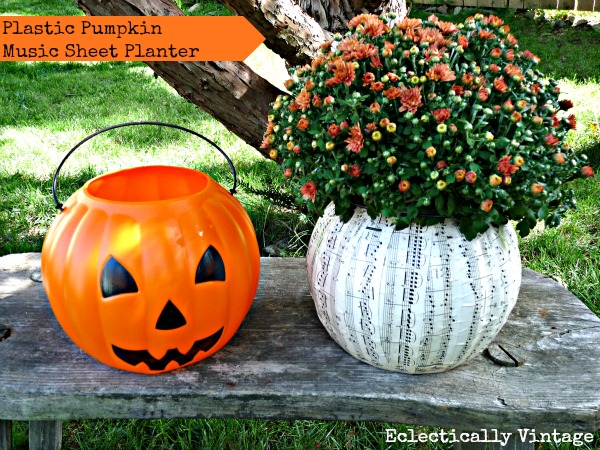 Ahhhh, much better.
Now I'm in my happy place once again with these plastic pumpkin ideas.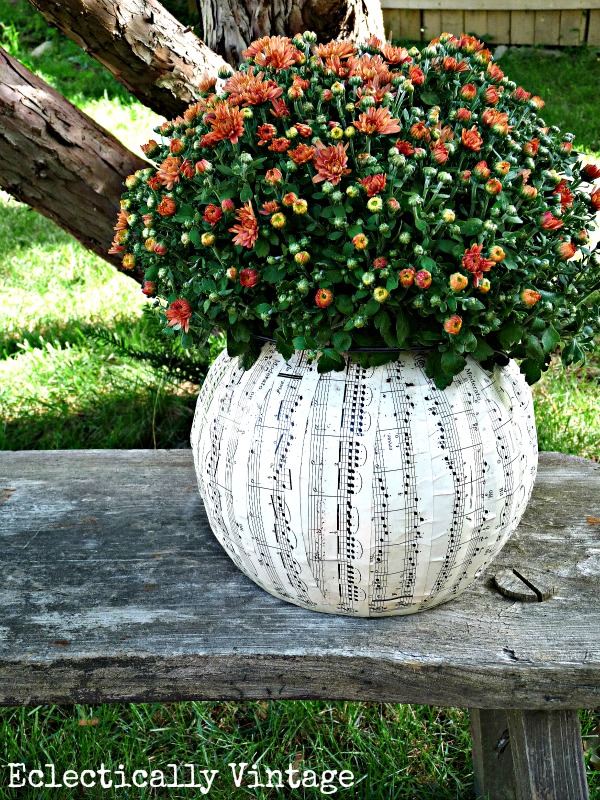 Supplies:
*Plastic pumpkin
*Mod podge
*Paint brush
*Music sheets (or dictionary/book pages)
*Clear spray paint sealer
The How To:
*Cut music sheets into strips (cut the shorter side which is the perfect fit for the pumpkins)
*Apply thin layer of mod podge to paper strips and stick on pumpkin – letting the overlap fold into the top of pumpkin
*Let dry then apply 1 coat of mod podge or 2 coats of clear sealer if you plan to put them outside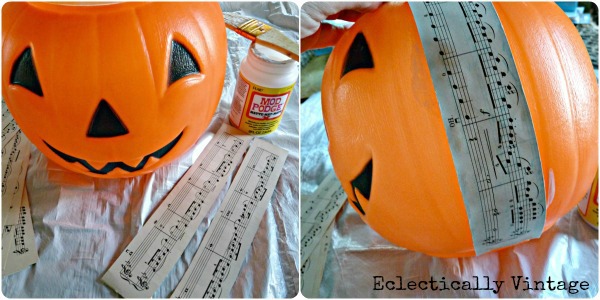 Now my other ugly pumpkins expect a makeover.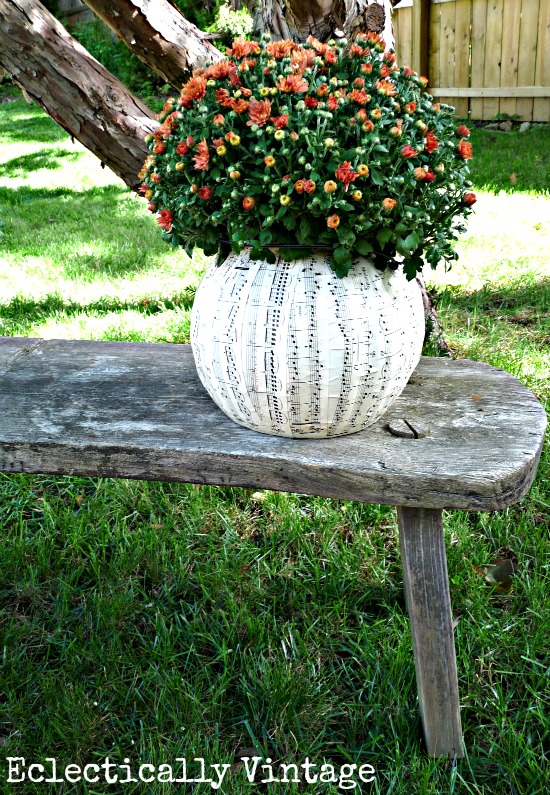 Made over pumpkins can be such divas – there'll be no living with their huge egos now.
I'm on a Fall roll, have you seen my Mummy Votives – talk about prima donnas?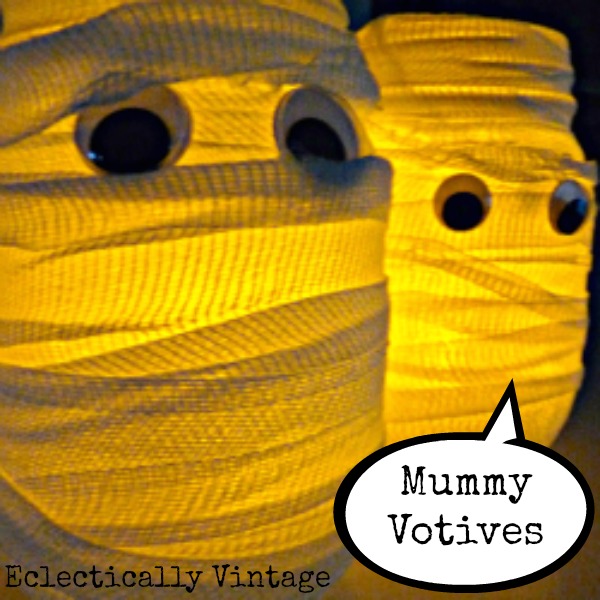 And check out My Fall Porch – where these beauties made their debut.
Love pumpkins?
Check out Ugly Plastic Pumpkin Makeover – Round 2 and …
my lace pumpkin …