Fall Porch & DIY Pumpkin Topiaries
Three surefire signs it's fall:
Mums.
Pumpkins.
Raking.
They're all on my porch – with a twist.
Hopefully, this is the only time I'll have to touch a rake!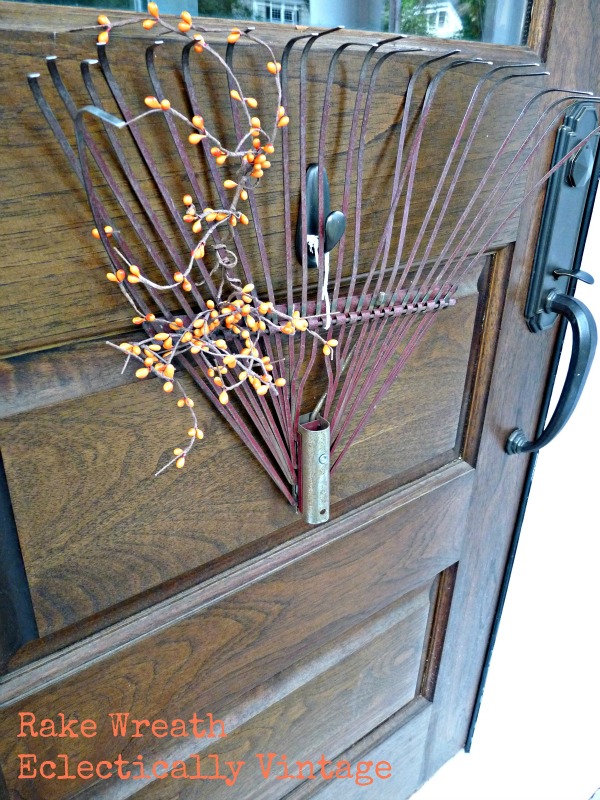 Remember what these music sheet planters started out as?
See how I made these planters out of $1 plastic pumpkins.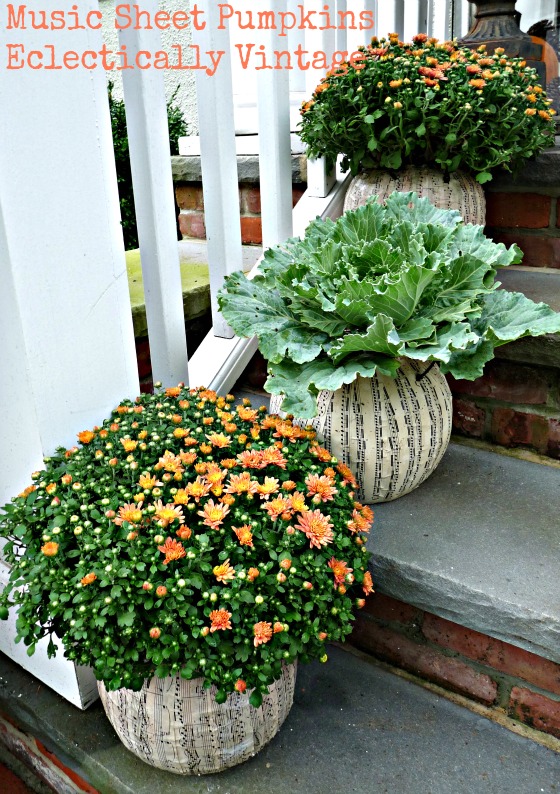 $7 yard sale lantern!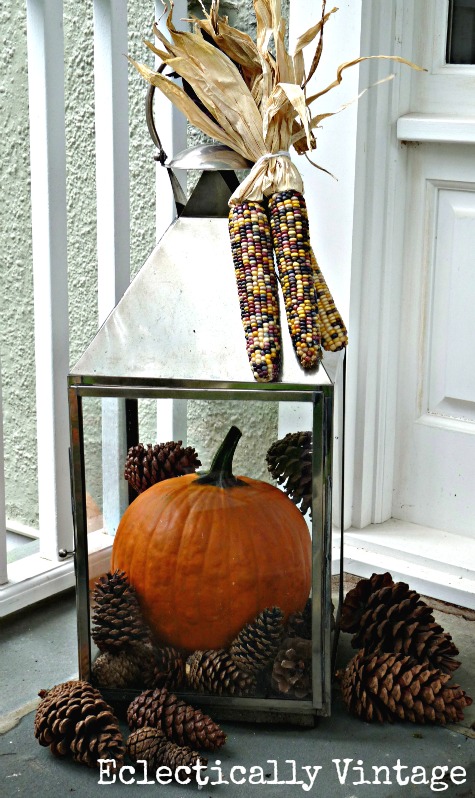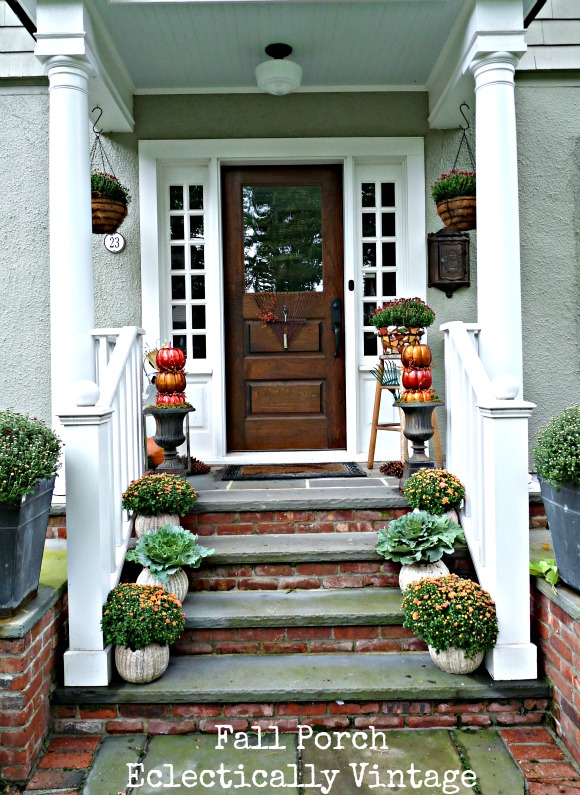 DIY Pumpkin Topiaries
*3 faux pumpkins (mine are from Target)
*Superglue
*faux berry garland
– Pull the stems off two pumpkins (saving the stemmed one for the top) and glue them together
– Cut a few pieces from the berry garland and twist them together
– Wrap the berries where the pumpkins join and twist closed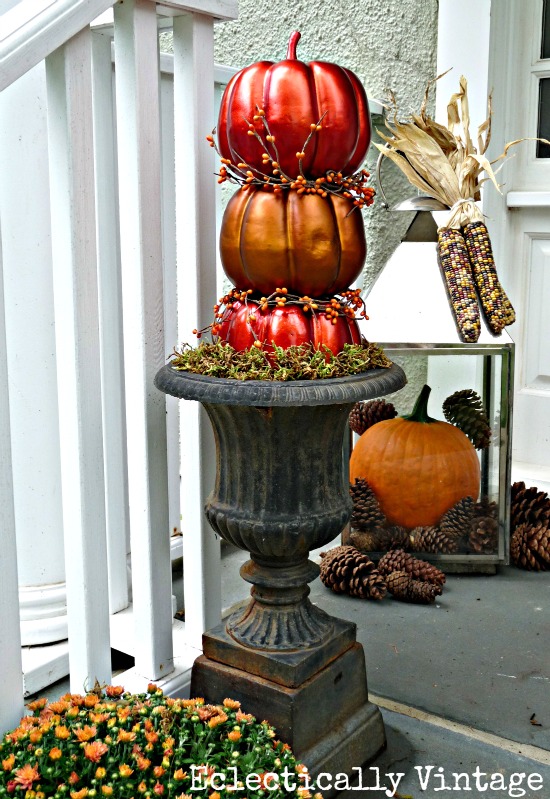 Now, bring on the pumpkin pie!